Best 5 NEET Coaching Institutes in Jodhpur
Date : August 27, 2019
Jodhpur is the second largest city in the state of Rajasthan and officially the second metropolitan city of the state. Jodhpur is a popular tourist destination, featuring many forts, palaces and temples, set in the landscape of the Thar Desert. Jodhpur is becoming a major education hub at a very fast speed for higher studies in India. With many renowned scholars, Jodhpur is India's largest hub for preparation of the Chartered Accountant (CA) entrance exam held throughout India by the Institute of Chartered Accountants of India or ICAI. Indian Institute of Technology Jodhpur (IITJ) is a technical education institute in India, one of the new IITs, started in 2008. Some of the prestigious medical colleges of Jodhpur are All India Institute of Medical Sciences Jodhpur (AIIMS Jodhpur), Dr. S.N. Medical College, Jodhpur (established in 1965) and Dr. Sarvepalli Radhakrishnan Rajasthan Ayurveda University or DSRRAU Jodhpur.
To get into any of the medical colleges across the country you need to qualify the NEET entrance exam. It is hosted by CBSE to take admissions to medical and dental colleges all over India. This is the only examination conducted in the country that fills All India Quota Seats as well as State Level Quota Seats. About 80,000 candidates have appeared in NEET 2018 out of which more than 58,000 candidates have qualified for it from the state of Rajasthan. Prince Chowdhry an AIR 5 holder has topped Rajasthan by securing 686 marks out of 720. He did his medical preparation with the guidance of a coaching institute. Coaching institutes play a very important role in providing best tricks and ideas. They provide the best study material for the exam preparation. Therefore, we are providing you with the list of best 5 NEET coaching institutes in Jodhpur which will help you to crack NEET. Let's have a look into the list of best 5 NEET coaching institutes in Jodhpur as listed below.

Resonance Eduventures is one of the best NEET coaching institutes in Jodhpur. They have their best faculty for medical entrance exam preparation. They have led an educational movement, which is dedicated to the modest cause of helping students across the country to make them succeed in their professional career like Medicine & Engineering. They also offer infinite dignity in personal and professional life. The mission is to provide a comprehensive counselling that addresses the academic career development of all students. It provides a methodology that is fully integrated and works with students to ensure quality learning and lifelong success. This institute produced a historical result when two of its students secured All India Rank-2nd and 5th in the entrance exam. In this institute, there are 3-6 lectures in a week for each subject. The lecture duration is of 90 minutes. They arrange internal tests weekly which are of two types namely part tests and cumulative tests. These tests help students to prepare well and clear their doubts regarding the exam. The institute provides topic wise question bank which is further divided into two parts MQB-I for objective questions and MQB-II for subjective questions. At the end of MQB, there is a miscellaneous exercise which is good for the student's practice.

Features
They have a provision for distance and e-learning courses.
They provide excellent study materials which are specially designed for competitions.
The institute also actively comprises modern technology in their coaching practices, such as audio-video classes and online test series.
They have highly qualified and trained teaching staff.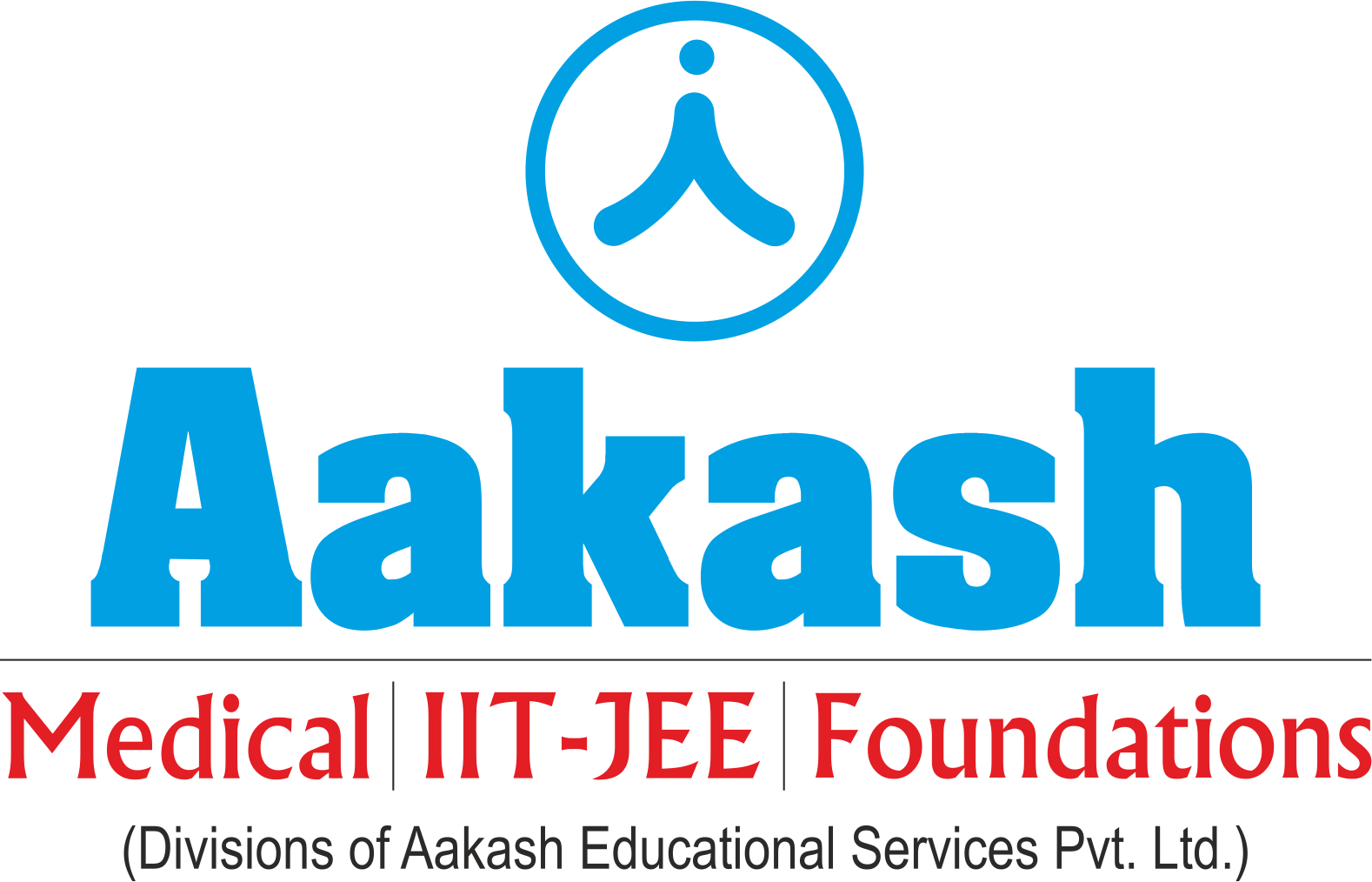 Aakash is one of the most famous institutions in India that provides comprehensive test preparatory assistance to students for preparation of medical entrance examinations. The Institute initially started operations in Delhi with a few students. But with the vision of Mr. J.C. Chaudhry, a reputed teacher and an educationist, some of these students cracked the medical entrance exam securing top ranks. As a result, Aakash developed into one of the best NEET coaching institutes for preparation of medical entrance exams. This institute consists of highly educated and trained faculty. An approach called ABC (Action Based Coaching) technique is used to clear fundamental concepts of students. For weaker students, special classes are conducted towards performance, improvement and learning. The top rankers in NEET are from this coaching institute from last many years. This coaching institute uses "Tailor-Made" teaching methodologies. The study material is such designed that it satisfies the conceptual competitive academic need of students.

Features
:
This institute provides their own comprehensive study material to bridge the regional gap.
They also provide revision classes that improve the confidence of weak, non-serious and shy students along with the toppers.
Extra classes are arranged so students can clarify their doubts.
The coaching institute also actively uses modern technology in their coaching practices, such as audio-video classes and online test series.
They provide up to 100% scholarship to students seeking admissions to their institutes through ANTHE.
Topic-wise & logically created text materials are available.
MCQs based Tests & Quizzes are organized every month.
Doubt resolution by experts is done.
Automated student progress & performance management system to keep an eye on every student.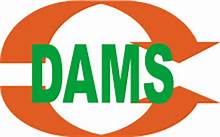 Delhi Academy of Medical Sciences (DAMS) is a well-entrenched name in the field of PG Medical Entrance Exam for over 16 years now, under the leadership of Dr. Sumer Sethi. It is the number 1 coaching institute for the PG medical entrance examinations. The institute's aim is not only to provide specific knowledge and strengthen the bedrock of the students in PG Medical Entrance but also to infuse them with determination to crack the entrance exams at post-graduation level. To explore the potential of the students and to help them master the subject, they have developed voluminous scientific teaching as well as testing methods.

Features
Comprehensive subject wise teaching by expert faculty and authors of popular books.
Detailed Notes are provided by their renowned faculty.
MCQ based brainstorming sessions are held regularly.
Only institute in the country which can claim of 85% overall success rate that is out of 100 students that join them 85 get through for sure.
Fill this form and get best deals on "NEET Coaching classes"
100% genuine institutes aiming to help you ace studies
Get immediate response from the institutes
Compare institutes and pick only the best!
Feel free to choose the institute you like, and rest will be taken care of

Motion is one of the top leading institutes in Jodhpur and northeast for best IIT JEE and medical entrance coaching. The foundation of Motion was laid with the establishment of Motion in IIT-JEE in Dec 2007. Motion was the culmination of a desire to start an entrepreneurial venture in pre-engineering and pre-medical examinations coaching. Motion intends to occupy the supply side gap in the education sector by providing a platform to budding edupreneurs to unleash their potential & innovative skills while being committed to the cause of development of human potential. The classroom sessions for NEET preparation are very interactive and personal guidance is given so that young minds reach their absolute potential. Motion in regard to the academic system, faculties, study material, superior technology-aided teaching methodology has emerged as a pinnacle body in this technology-driven era of coaching among all the other coaching institute. All students are given personal attention and by being a part of the year-long classroom program, students are able to execute to the best of their capability. "Motion truly believes in nurturing potential through education".

Features
Motion coordinate many National & International competitive exams, short-term workshops, mock tests & various test series are arranged.
MOST (Motion Open Scholarship Test) is a test which provides a scholarship for regular classroom program & students can get a scholarship up to 90% in the one-year classroom program.

In May 1993, Career Point was incorporated to convey quality education to students preparing for various competitive examinations. This coaching institute imparts quality education in a unique way to aspiring students preparing for various entrance exams. With the commitment to excellence, Career Point has taken a shape of one of the most successful NEET coaching institute of the country. They have always focused on adapting with time and provide all the help and support to students so that they achieve the best in their professional careers. Career Point has never failed to achieve a successful result in producing future doctors. They have well-curated medical courses and programs for students to enroll. The center provides its student with good study material. Career point faculty track each individual based on their regular assessments and revision tests. They offer classroom courses for both 1 and 2 years and even distance learning program is available. They conduct a practice test on a regular basis.

Features
They offer preparatory courses for JEE Main/ JEE Advanced/ NEET/ BIT-SAT/ NTSE/ Pre-Foundation for class 9th & 10th.
They offer a revision test series for both online and offline mode.
They provide unit wise video lectures (online mode).
They also offer classroom crash course to students.
All India Test Series are made downloadable for every student.
Online Test Series for both web/app are available.
This post was created with our nice and easy submission form. Create your post!
Comment