Best 5 NEET Coaching Institutes in Kota
Date : August 27, 2019
Kota previously known as Kotah is a city located in the southeast of the northern Indian state of Rajasthan. Popularly referred to as the "Education Hub" of Rajasthan, education forms an integral part of Kota's economy. Kota is home to three different universities including University of Kota, Rajasthan Technical University and Vardhman Mahaveer Open University. Besides, it also consists of 1 private dental college, 1 government medical college, 15 other colleges, 6 engineering colleges, and several MBA colleges. It has turned out to be a prominent hub for medical and engineering entrance examinations and lures thousands of students each year.
Kota is popularly specified as "the coaching capital of India". Over 1.5 lakh aspirants from all over the country flock every year towards the city for preparation of various entrance exams such as IIT-JEE, NEET-UG, and AIIMS, etc. Kota's emergence as a coaching hub began in 1985 when Vinod Kumar Bansal, an engineer, established Bansal Classes. Most of the students are enrolled in different coaching centers in Kota for competitive medical entrance exams like NEET to get into the medical institutions. NEET is one of the most prestigious medical entrance examinations held every year. This examination is conducted by CBSE to allow students to seek admission in medical and dental courses across the country, in colleges that have been approved by the Medical Council of India (MCI) and Dental Council of India respectively. You should plan a good strategy on how to prepare for NEET exam to get a seat in the top medical colleges in the country. You should choose the best coaching institute for your NEET entrance exams preparation. There are a great number of coaching institutes available in Kota for preparation of Medical. So, to solve your confusion regarding the choices of coaching, we are providing you with the list of best 5 NEET coaching institutes in Kota which will help you to crack NEET.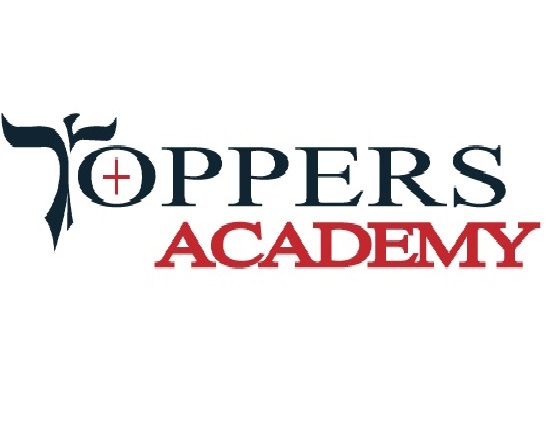 Toppers Academy is the most preferred online training platform for the preparation of top medical entrance examinations to fulfill the needs of expansive aspirants willing to set a career in the medical field. Toppers Academy provides standard education for the NEET, IIT-JEE exam domains in India. Being former coaching established 20 years ago with a sole competence to bring the world's best doctors who will be curing patients with proficient expertise skills.Aspirants looking to get through top medical colleges in India must acquire knowledge and training from the best coaching i.e. Toppers Academy to crack the top medical exams like NEET, IIT-JEE, etc. It has been live now due to covid-19 pandemic situation bringing up the change to match the latest trends of education so far. Medical is considered to be the most esteemed domain operated by the masterful people in the world. The Uniqueness of this coaching is to Motivate students, channelize them to stand out in the crowd.

Features
Small batches of 30-35 students for personalized attention
Definitions of key-concepts on a mouse-over
Regular Tests for evaluation of students

Allen classes aim to create a new benchmark in the field of education. It is set up with the objective of providing the best competitive edge to the students. Allen Classes also has its own research and development team that continually develops the finest teaching methodologies incorporating the latest trends of the country's competitive medical examinations. ALLEN is a symbol of the united family which was started by just four members and now it has grown up in a large group of 1300 member as on date, with a trust of 3.25 lakh students. This was the only institute of its time, providing coaching of all the subjects under one roof i.e. Biology Physics, Chemistry & Mathematics. This has made the institute a very convenient approach for students in terms of time & conveyance. Nation-wise, Allen had 55 toppers in NEET 2018 who broke into top 100. This is the biggest achievement any coaching institute would have till date.

Features
:
They include a team of 6500 faculties or more, including 380+ IITians and 80+ doctors.
They give an unmatched education system with Indian values & with maximum talented students joining ALLEN till date.
It is one of the best institute giving quality results in each of the field mentioned here i.e. Pre-Medical, Pre-Engineering and Pre-Nurture & Career Foundation year after year.

Resonance Eduventures is one of the best NEET coaching institutes in Kota. They have their best faculty for medical entrance exam preparation. They have led an educational movement, which is dedicated to the modest cause of helping students across the country to make them succeed in their professional career like Medicine & Engineering. They also offer absolute decorum in personal and professional life. Their aim is to provide a comprehensive counselling that addresses the academic career development of all students. It provides a feature that is fully integrated and works with students to ensure quality learning and lifelong success. In this institute, there are 3-6 lectures in a week for each subject. The lecture duration is of 90 minutes. They conduct weekly tests which are of two types namely part tests and cumulative tests. These tests help students to prepare well and clear their doubts regarding the exam. This institute provides a question bank which is divided into two parts MQB-I for objective questions and MQB-II for subjective questions. At the end of MQB, there is a miscellaneous exercise which is good for the student's practice. On the whole, there was about 500 selection from Resonance Kota this year in NEET 2018.

Features
They have a provision for distance and e-learning courses.
They provide excellent study materials which are specially designed for competitions.
The institute uses modern technology in their coaching practices, such as audio-video classes and online test series.
They have profound experienced and trained teaching staff.
Fill this form and get best deals on "NEET Coaching classes"
100% genuine institutes aiming to help you ace studies
Get immediate response from the institutes
Compare institutes and pick only the best!
Feel free to choose the institute you like, and rest will be taken care of

Bansal Classes believes in the saying that "Change does not roll on the wheels of inevitability rather comes through continuous struggle." Accepting the change and making strategies accordingly is the quality of a leader. This is what Bansal Classes have been following – 'Adopting methods that best suit their students to crack the entrance examinations'. Mr. V.K Bansal, one of the best educator, in 1984, felt the need of providing right direction to JEE/NEET aspirants for JEE/NEET preparations. He gave his full dedication and had a positive attitude. Bansal Classes produced wonderful results each year. Their objective is to provide equal studying opportunities to all students appearing for competitive examinations and enhance the development of their students through quality teaching by being the first to adopt the changes introduced in the field of Engineering & Medical entrance examinations and organize their teaching methods accordingly.

Features
:
Teaching Methodology: - It is important that teachers know how to use a variety of teaching methodologies in order to acquire it for the range of learning needs and requirements that are present within most class environments.
All students, regardless of their level, can acquire benefit from the improved study technique. Keeping in mind the need of aspirants, Bansal Classes facilitates them with the following learning methods:
i.Classroom Learning Program
ii.Distance Learning Program
iii.Satellite Learning Program
iv.Online Learning Program
v.iTab
In today's era of competition, preparedness is the key to success. It's even truer regarding competitive entrance examinations like JEE (Main and Advanced), NEET and Civil Services Exams. Here you have to battle it out with the best of the brains, and the one who wins will be the one who is better equipped, fully-armed and fiercely trained, with proven skills and has the perfect temperament of a true champion. That's what Brilliant Tutorials do to young aspirants like you. It grooms and guides you to your cherished goal, more thoroughly, more systematically, more effectively and with seamless more dedication. In fact, there is no other institution that's anywhere close to Brilliant, in the richness of experience, reputation for integrity or sheer results in Patna. They are one of the best NEET coaching institutes in Patna in the present time.

Features
:
This coaching institute provides excellent course material, experienced faculty and a committed management. This has contributed to building Brilliant Tutorials as the most trusted coaching in preparing the students for competitive entrance examinations.
They provide group tuitions with a smaller batch size of approximate 10-15 students only.
They provide more course hours to their students for completion of their syllabus and thorough revision.
They have better study material featuring concise and complete theory lessons.
They give a more interactive training approach.
Rao IIT Academy is a premium and excellent coaching institute. They provide coaching for Engineering entrance exams like IIT JEE Main, JEE Advanced, BITSAT etc. and also provide coaching for Medical entrance exams like AIIMS and NEET, AIPMT, AIIMS, JIPMER, VITEEE etc. The academy is fully filled with rich ambience and state-of-the-art infrastructural facilities. This is done to complement the teaching and to meet the requirements by providing a competitive environment that is suitable for shaping young aspirations into reality and paving the way to success. The seed sowed in Kota, has now grown into a tree, spreading all across the nation, ripening the fruit of knowledge and wisdom.

Features
:
Parent-teacher meetings are held to inform the parents about the student's progress.
Counselling sessions and motivational classes are organized in order to help the student overcome stress, pressure and other difficulties.
They encourage good students to achieve more.
They Support weaker students to do better.
They have systemic management.
This post was created with our nice and easy submission form. Create your post!
Comment