Best 5 NEET Coaching Institutes in Patna
Date : August 27, 2019
Patna is the capital and largest city in the state of Bihar and the second-largest city in eastern India after Kolkata. It has an estimated city population of 1.68 million, making it the 19th largest city in India. With over 2 million people, its urban assemblage is the 18th largest in India. Patna has come out as one of the major center of learning in India. Schools in Patna are either run by the state government or run by private trusts, organizations or missionaries. Government schools have got their affiliation with the Bihar School Examination Board whereas most of the private schools are affiliated with the ICSE, CBSE or NIOS boards. Some of the prominent old schools of Patna like St. Xavier's School, St. Joseph's Convent, St. Michael's High School, were established during the British Rule. Patna imparts education in many streams like technology, medicine, management, law and fashion. Institutions of national repute have been opened in Patna increasing the opportunities in higher education in the state capital. Patna has important government educational institutions like Patna University, Aryabhatta Knowledge University, Indian Institute of Technology Patna, Birla Institute of Technology Patna, Chanakya National Law University, National Institute of Technology Patna, Patna Science College, Patna Medical College, All India Institute of Medical Sciences Patna, National Institute of Fashion Technology Patna, etc. Patna University has its existence since 1917 and is the seventh oldest modern university in the Indian Sub-continent. The major private IIT-JEE/NEET coaching institutes have opened up their branches in Bihar and this has reduced the number of students who used to go to Kota and Delhi for engineering/medical coaching. Coaching institutes supply study material with best tricks and ideas. It is very important to choose the best coaching institute which provides the best study material. Clearing NEET requires a lot of potential as well as a great medical knowledge. Over 63003 candidates appeared from all over the state of Bihar out of which 37899 have qualified. Among all, there were 14000 candidates who appeared for NEET 2018 from Patna at 32 centers. Kalpana Kumari stood first in NEET 2018 with 691 marks out of 720. She originally belongs to Bihar but has appeared from Delhi center. A lot of labour is required to crack the NEET exam. In order to pass this exam, we are providing you with the list of best 5 NEET coaching institutes in PATNA which help you to crack NEET. NEET has 180 objective type questions based on 3 subjects-Physics, Chemistry and Biology. Biology is sub-divided into two parts-Botany and Zoology. The applicant must clear all the subjects i.e. Physics, Chemistry, Biology and English to qualify the NEET Exam. So, let's go through the list of best 5 NEET coaching institutes in Patna.
Toppers Academy is the most preferred online training platform for the preparation of top medical entrance examinations to fulfill the needs of expansive aspirants willing to set a career in the medical field. Toppers Academy provides standard education for the NEET, IIT-JEE exam domains in India. Being former coaching established 20 years ago with a sole competence to bring the world's best doctors who will be curing patients with proficient expertise skills.Aspirants looking to get through top medical colleges in India must acquire knowledge and training from the best coaching i.e. Toppers Academy to crack the top medical exams like NEET, IIT-JEE, etc. It has been live now due to covid-19 pandemic situation bringing up the change to match the latest trends of education so far. Medical is considered to be the most esteemed domain operated by the masterful people in the world. The Uniqueness of this coaching is to Motivate students, channelize them to stand out in the crowd.

Features
Small batches of 30-35 students for personalized attention
Definitions of key-concepts on a mouse-over
Regular Tests for evaluation of students

Resonance Eduventures is one of the best NEET coaching institutes in Patna. They have their best faculty for medical entrance exam preparation. They have led an educational movement, which is dedicated to the modest cause of helping students across the country to make them succeed in their professional career like Medicine & Engineering. They also offer infinite dignity in personal and professional life. The mission is to provide a comprehensive counselling that addresses the academic career development of all students. It provides a methodology that is fully integrated and works with students to ensure quality learning and lifelong success. This institute produced a historical result when two of its students secured All India Rank-2nd and 5th in the entrance exam. In this institute, there are 3-6 lectures in a week for each subject. The lecture duration is of 90 minutes. They organize internal tests weekly which are of two types-part tests and cumulative tests. These tests help students to prepare well for their exams and clear their doubts regarding the topics. This institute provides each student with the topic wise question bank which is divided into two parts MQB-I for objective questions and MQB-II for subjective questions. At the end of MQB, there is a miscellaneous exercise which is good for the student's practice.

Features
They have a provision for distance and e-learning courses.
They provide excellent study materials which are specially designed for competitions.
The institute also actively comprises of technologies in their coaching practices.
They have highly qualified and trained teaching staff.

Mentors Eduserv's strength lies in its unmatched quality of teaching methodologies and their team of renowned faculty members of national repute. Their designed course's initial phase aims at strengthening the basics and fundamental concepts of the subject. Thereafter, deeper concepts that strengthen the analytical ability, concept interpretation ability and problem-solving skills of the students are tackled. The entire syllabus for the session (syllabus division, sequencing of topics, test dates and result announcing dates) is prepared in advance. The course is comprehensively designed in a way that a student gets equipped to perform well in the boards, and also competitive and scholarship examinations at the state and national level. A well-researched and exhaustive study material is prepared and taught by the esteemed team of faculty members.

Features
Exhaustive Theory (Concept Boosters): The theory comprises of all the basic and fundamental concepts topic-wise followed by solved illustrations.
Daily Practice Problem (DPP): It is a set of questions incorporated within each topic in the study material. It provides a strong foundation to understand the concepts and must be solved and revised regularly.
Multiple Exercises: The study material has a section of exercises for AIIMS & NEET along with previous year's questions asked in AIIMS & NEET.
Mentors Eduserv Rank Improvement Package [MERIP]: MERIP for NEET (Containing 3500+ challenging problems on NEET Pattern), MERIP for AIIMS (Containing 700+ challenging problems on AIIMS Pattern)
Exclusive Study Package for KVPY: To ensure that students have an extra edge in KVPY exam, they have come out with an exclusive KVPY study package. It contains chapter wise problems of last 5 years questions with answer key for Physics, Chemistry, Mathematics and Biology. It also includes two sample papers based on KVPY pattern for each subject along with the answer key. They also provide KVPY interview kit & mock interview preparation to the students selected in KVPY (Stage-1) for KVPY (Stage-2: Interview Test).
Fill this form and get best deals on "NEET Coaching classes"
100% genuine institutes aiming to help you ace studies
Get immediate response from the institutes
Compare institutes and pick only the best!
Feel free to choose the institute you like, and rest will be taken care of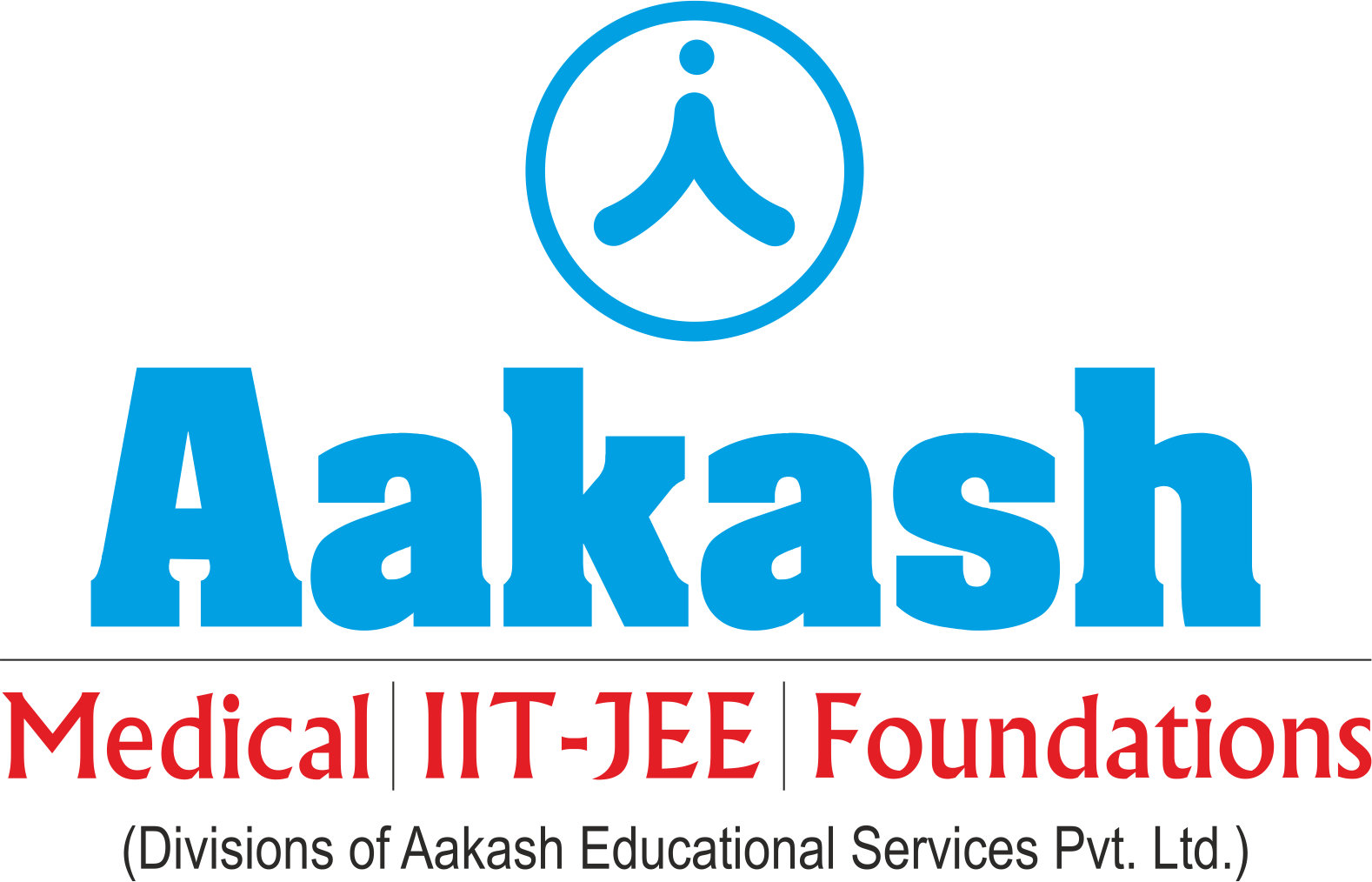 Aakash is one of the most popular institutions in the country that provides comprehensive test preparatory services to aspirants for preparation of medical entrance examinations. The Institute initially commenced operations in Delhi with a few students. But with the vision of Mr. J.C. Chaudhry, a prominent teacher and an educationist, some of these students cracked the medical entrance exam securing top ranks. As a result, Aakash became one of the best NEET coaching institutes for preparation of medical entrance exams. This institute comprises of highly educated and trained faculty. For students who are struggling, special classes are conducted towards performance, improvement and learning. The top rankers in NEET are from this institute from the last three consecutive years. This coaching institute uses "Tailor-Made" teaching methodologies. Their study material is designed to satisfy the conceptual competitive academic need of students. They use a technique called ABC (Action Based Coaching) technique to clear fundamental concepts of students. They are amongst the best NEET coaching institutes in Patna and all over the country.

Features
:
This institute provides their own study material to bridge the regional gap.
They also provide revision classes that improve the confidence of weak, non-serious and shy students along with the toppers.
Extra classes are also arranged so students can clarify their doubts.
The institute also actively comprises of modern technology in their coaching practices, such as audio-video classes and online test series.
They provide up to 100% scholarship to students seeking admissions to their institutes through ANTHE.

Elite Institute is a premier institute for NEET preparation located in Patna and has been creating continual waves of success. The coaching institute has been imparting quality education to the students for many years now. The study material provided by their renowned faculty is very helpful to the students. The faculty members are highly qualified, dedicated and well trained. Students are given special care individually so that each and every student can perform well in their entrance exams. They believe that the students should remember 3 simple steps for success i.e. to follow your teachers, attend classes regularly & do self-study. ELITE Institute is working towards being a center of excellence for JEE & PMT/NEET entrance exam preparation.

Features
They offer a revision test series for both online modes/offline mode.
They provide unit wise video lectures ( online mode).
They also offer classroom crash course to their students.
All India Test Series is made available for every student.
Online Test Series for both Web and App are available.
Mental Boost up & Career Counseling Program (i.e. Energy-Management, Routine-Management & Exam Stress-Management).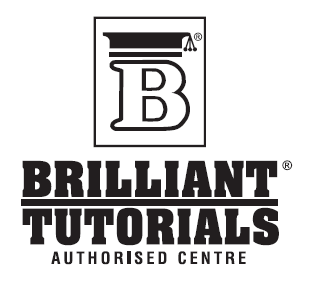 In today's competitive world, preparedness is the key to success. It's even truer regarding competitive entrance examinations like JEE (Main and Advanced), NEET and Civil Services Exams. Here you have to battle it out with the best of the brains, and the one who wins will be the one who is better equipped, fully-armed and fiercely trained, with proven skills and has the perfect temperament of a true champion. That's what Brilliant Tutorials do to young aspirants like you. It grooms and guides you to your cherished goal, more thoroughly, more systematically, more effectively and with limitlessly more dedication. In fact, there is no other institution that's anywhere close to Brilliant, in the richness of experience, reputation for integrity or sheer results in Patna. They are one of the best NEET coaching institutes in Patna in the present time.

Features
This coaching institute provides excellent course material, experienced faculty and a committed management. This has contributed in building Brilliant Tutorials as the most trusted coaching in preparing the students for competitive entrance examinations.
They provide group tuitions with a batch size of approximate 10-15 students only.
They provide more course hours to their students for completion of their syllabus and thorough revision.
They have better study material featuring concise and complete theory lessons.
They give a more interactive training approach.
This post was created with our nice and easy submission form. Create your post!
Comment