Best 5 NEET Coaching Institutes in Pune
Date : January 30, 2020
Education in Pune is one of the finest in India and has various types. Pune was called "The Oxford of the east" by India's first Prime Minister, Pandit Jawaharlal Nehru. Pune was home to many higher education institutes and research centers even during the pre-independence era. The University of Pune was founded in 1949. It is home to 46 academic departments. One of the prominent affiliated colleges in the city is the College of Engineering, established in 1854. It is the third oldest college in Asia. It also has Armed Forces Medical College which is controlled by the Indian Armed Forces. This is one of the most popular medical schools in India. Aside from MBBS, undergraduate and postgraduate courses in nursing, dentistry and paramedical studies are also offered here. Pune attracts students from all over the world. Students from all over the country migrate to Pune for preparation of various entrance exams. The coaching institutes present here are very enhanced.
NEET is one of the toughest medical entrance examination held every year. This examination is conducted by CBSE to allow students to seek admission in medical and dental courses across the country, in colleges that have been approved by the Medical Council of India (MCI) and Dental Council of India, respectively. However, AIIMS and JIPMER do not fall under the purview of NEET. In Maharashtra, this year, a total of 1,82,218 candidates registered for NEET, while 1,77,353 candidates appeared for the exam held on May 6. Of these, 70,184 candidates have qualified for the same. On the other hand, there were around 60,000 seats vacant in MBBS and BDS colleges in the country. Contrary to the previous year, which had Pune-based Abhishek Dogra securing the 5th rank with a score of 691 out of 720 marks, the city did not have any national topper, this year. So, let's read about the 5 best coaching institutes listed below and make our way to toppers' list of this year. Here is a list of the best 5 NEET coaching institutes in Pune which will help you crack NEET.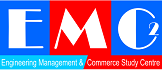 EMC2 Classes is engaged in giving proper guidance to the student who are going to appear for the various entrance examination. Students at EMC2 Classes are extremely very happy and proud of our excellent teaching techniques. EMC2 Classes is situated in Pune, Maharashtra. It is one of the leading medical entrance coaching institutes in Pune. This institute also offers to coach for engineering entrance exams like IIT-JEE to the students. This institute truly prepares you for NEET, JEE Main & JEE Advance along with the boards too. They do it in a professional and cost-effective way to empower students to use them to really benefit their future. Transparency, honesty, faith, values, learning, individuals and community are the pillars of the NEET Academy. The talent and the energy which their students possess need to be nurtured, shaped and channeled in the right direction. Their combined efforts would bring out not only the best in their careers but the best in their lives.

Features
Quality Education at Lowest Fees
Hostel, mess, Van Facility, college & Classes (under 1 Roof)
Lots of Tests and Paper Discussions
Daily Doubts Solving Session
Class Room Coaching Available
They have courses like 11th + 12th (Science), School-college Integrated & Regular Course, Engineering (JEE, MHT-CET, BITSAT), Medical (NEET UG), Defence (NDA), Research (KVPY, IISER), Summer Vacation Batch for 10th & 12th std. Crash Course (NEET/MHT-CET/JEE), Olympiads
Toppers Academy is the most preferred online training platform for the preparation of top medical entrance examinations to fulfill the needs of expansive aspirants willing to set a career in the medical field. Toppers Academy provides standard education for the NEET, IIT-JEE exam domains in India. Being former coaching established 20 years ago with a sole competence to bring the world's best doctors who will be curing patients with proficient expertise skills.Aspirants looking to get through top medical colleges in India must acquire knowledge and training from the best coaching i.e. Toppers Academy to crack the top medical exams like NEET, IIT-JEE, etc. It has been live now due to covid-19 pandemic situation bringing up the change to match the latest trends of education so far. Medical is considered to be the most esteemed domain operated by the masterful people in the world. The Uniqueness of this coaching is to Motivate students, channelize them to stand out in the crowd.

Features
Small batches of 30-35 students for personalized attention
Definitions of key-concepts on a mouse-over
Regular Tests for evaluation of students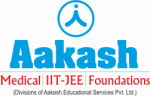 Aakash Institute is one of the most popular institutions in the country that provides comprehensive test preparatory services to students for preparation of medical entrance examinations. The Institute initially commenced operations in Delhi with a few students. But with the vision of Mr. J.C. Chaudhry, a prominent teacher and an educationist, these students cracked the medical entrance exam securing top ranks. Thus, making Aakash one of the best coaching institutes for preparation of medical entrance exams. This institute consists of highly educated and trained faculty. For students who are struggling, special classes are conducted towards performance improvement and learning.

Features
They provide up to 100% scholarship to students seeking admissions to their institutes through ANTHE.
They provide small batches so that each and every individual gets proper attention.
Excellent study material is provided by their renowned faculty.
The institute also actively comprises modern technology in their coaching practices, such as audio-video classes and online test series.
Fill this form and get best deals on "NEET Coaching classes"
100% genuine institutes aiming to help you ace studies
Get immediate response from the institutes
Compare institutes and pick only the best!
Feel free to choose the institute you like, and rest will be taken care of
Deshpande Tutorials was established in the year 2004. They work towards the student's performances by means of interactive study sessions, provision of personal attention, and regular sessions for assessments.  They also provide hostel facilities to the students. The faculty comprises of highly qualified and experienced teachers who regularly deliver excellent results. Their teacher employs innovative teaching methods. This coaching institute guide, motivate and educate the student, preparing them for successfully cracking this ambitious exam. To emerge out as a leader in a formal and informal pattern of education in India and abroad. It should be a dream institute for any student. Here, a student should not receive education only but also a complete guidance for the overall development of his/her personality which will make him able to face future challenges in life.

Features
Parent-teacher meetings to inform the parents about the student's progress.
Counselling sessions and motivational classes to help the student overcome stress, pressure and other difficulties.
Encouraging students to achieve more and more in their life.
Supporting weaker students to do better by providing extra care and guidance.
They have systemic management which makes them more organized.
Vidyasagar Classes has completed 33 years, since its inception in April 1985. Today, Vidyasagar as a brand is equated with quality coaching institutes for various entrance exams like NEET/IIT JEE, etc. Vidya Sagar's mission is to make quality education affordable and accessible to the common community. They aim to deliver support programs to help students crack the exam. They provide high-quality relevant classes for the students. They also have an effective blend of classroom learning and online learning materials. They have integrated courses with regular classroom programs and correspondence programs. The study material is relevant including the previous year's question papers, mock tests and notes.

Features
The study material provided by the institute includes MCQs, practice papers, and sample papers with explanatory notes, among other efficient tools of preparation.
Academic skill development programs are organized every month.
Monthly doubt clearing classes are arranged which makes them solve their problems.
They have classroom courses such as MEDI Master, 1-year repeater course, etc.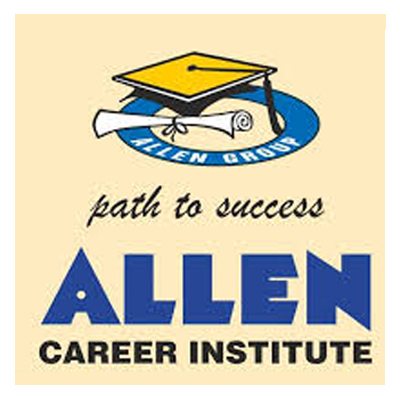 The aim of ALLEN Career Institute is to provide coaching for dedicated and committed students. The institute only inducts a limited number of students in every batch. The faculty members provide individual attention to the students. The faculty are all highly experienced and educated. Modern technology and innovative methods are incorporated into the teaching practices. The timings of the batches are set according to the convenience of the students. The institute provides specialized teachers for different subjects, guaranteeing a 100% result. On every Sunday, the teachers hold practice tests for the purpose of recording the students' performances.

Features
They provide quality study material with fundamental concepts.
The teachers regularly monitor the performances of the students and give regular feedback for performance improvement.
Online teaching classes and regular sessions are conducted for students to clear doubts.
This post was created with our nice and easy submission form. Create your post!
Comment