Best 5 NEET Coaching Institutes in Ranchi
Date : August 27, 2019
NEET exam is hosted by CBSE to grant admission to MBBS/BDS courses in India in Medical/Dental Colleges run with the consent of Medical Council of India/ Dental Council of India under the supervision of Union Ministry of Health and Family Welfare, Government of India. Except for the institutions that are established through an Act of Parliament i.e. AIIMS and JIPMER Puducherry. This year in NEET 2018, 14,838 candidates appeared in the entrance exams out of which 9039 have qualified from all over the state of Jharkhand. Various private colleges across the country also accept admission through NEET scores. To crack NEET you need to work hard and act smart. Smart study means you need to study with proper planning and strategy to pass your exam in the first attempt. If your basic is excellent and you can work hard then it is better to do self-study for NEET. But if your basic is not so strong and you need proper guidance then it is always better to take coaching for NEET preparation. Therefore, we are providing you with the list of best 5 NEET coaching institutes in Ranchi which help you to crack NEET.

Resonance Eduventures is one of the best NEET coaching institutes in Rajkot. They have their best faculty for medical entrance exam preparation. They have led an educational movement, which is dedicated to the modest cause of helping students across the country to make them succeed in their professional career like Medicine & Engineering. They also develop dignity in personal and professional life. The aim is to give a comprehensive counselling that addresses the academic career development of all students. They provide a criterion that is fully integrated and works with students to ensure quality learning and lifelong success. In this institute, there are 3-6 lectures in a week for each subject. The lecture duration is of 90 minutes. They conduct internal tests every week which are of two types namely part tests and cumulative tests. These tests help students to prepare well and clear their doubts regarding the exam. This institute provides a question bank which is divided into two parts MQB-I for objective questions and MQB-II for subjective questions. At the end of MQB, there is a miscellaneous exercise which is good for the student's practice.

Features
They have a provision for distance and e-learning courses.
They provide excellent study materials which are specially designed for competitions.
The institute uses modern technology in their coaching practices, such as audio-video classes and online test series.
They comprise of highly experienced and trained teaching staff.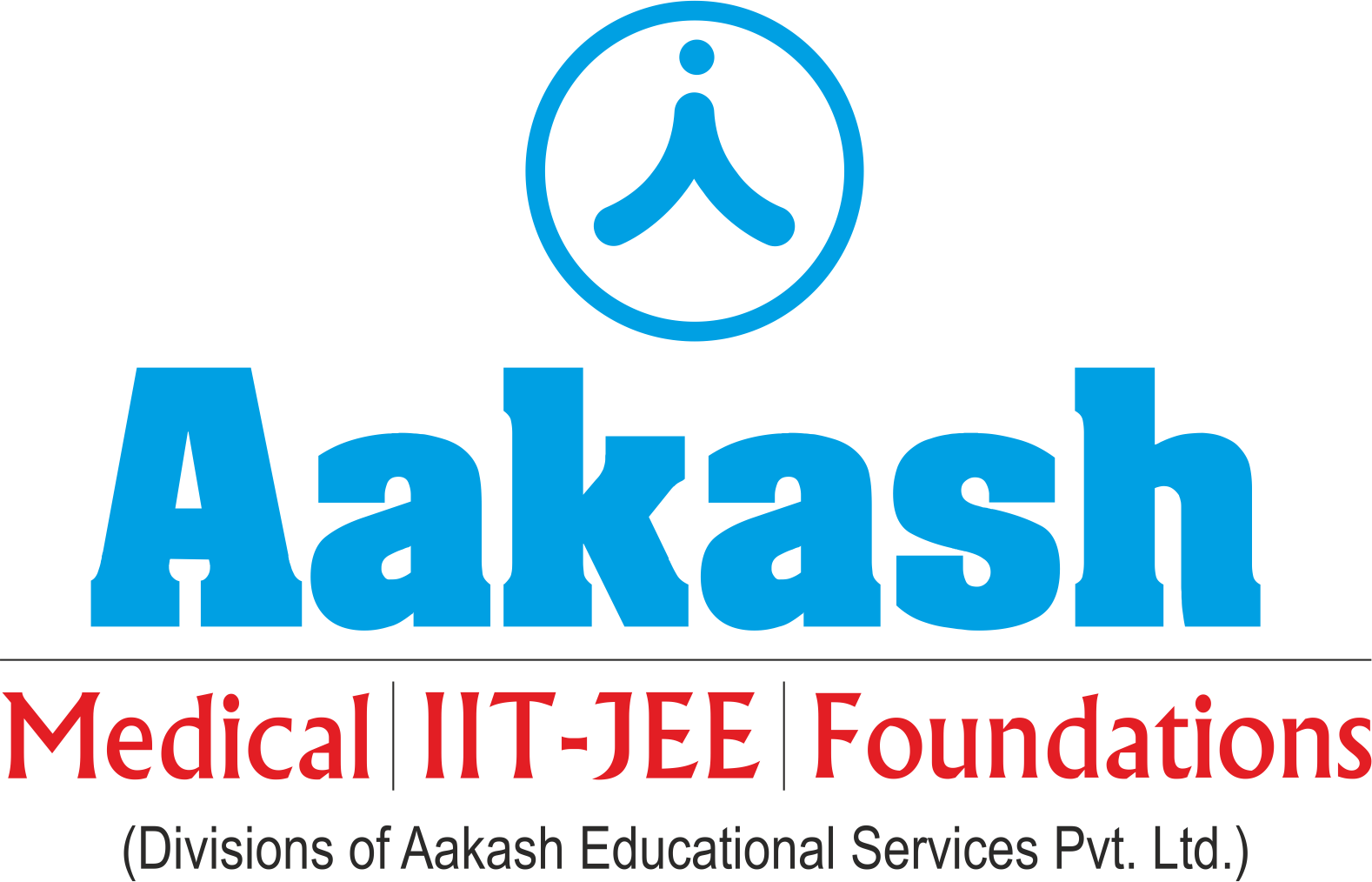 Aakash is one of the most famous coaching institutes in the country that provides comprehensive test preparatory assistance to the desired students for preparation of medical entrance examinations. The Institute initially started its operations in Delhi with a few students. But with the vision of Mr. J.C. Chaudhry, a prominent teacher and an educationist, some of these students qualified the medical entrance exam securing top ranks. As a result, Aakash turned into one of the best NEET coaching institutes for preparation of medical entrance exams. This institute consists of highly educated and trained faculty. They use a methodology called ABC (Action Based Coaching) technique to clear fundamental concepts of students. For students who are average, special classes are organized towards performance, improvement and learning. The top rankers in NEET are from this institute from the last three consecutive years. This coaching institute uses "Tailor-Made" teaching methodologies. Their study material is such compiled that it satisfies the conceptual competitive academic need of students. This institute provides quality education from the last 25 years. Medical faculties are mainly renowned doctors and Ph.D holders. They follow such teaching criterion that weakest candidates can get good marks. They have highly qualified, well trained and experienced teachers. They also offer the best study materials to students.

Features
:
This institute provides their own comprehensive study material to bridge the regional gap.
They also provide revision classes that improve the confidence of weak, non-serious and shy students along with the toppers.
Extra classes are also organized so that students can clarify their doubts.
The institute also actively make use of modern technology in their coaching practices, such as audio-video classes and online test series.
They provide up to 100% scholarship to students seeking admissions to their institutes through ANTHE.

Vidyamandir Classes provides its students with a set of study material that has been made to ensure comprehension of even the most difficult topics. It comprises of well-designed layouts, innovative explanations, simple examples and also other research-proven techniques of study material presentation. Every key concept is explained using carefully chosen questions provided with stepwise solutions which explain the core application of the concept. To satisfy their students, they always go beyond their capacity. That's why their students are highly satisfied. It was at Vidyamandir, that for the first time (as far back as 1990) students were admitted through an Admission Test for coaching. The course content is so self-sufficient, that a student can safely rely, solely on Vidyamandir classes' study-material without going through any other books or guides with no unnecessary confusion. Their students feel more confident on the eve of examination than any other aspirant.

Features
:
It provides state-of-the-art high-quality technical classrooms and online classes.
They conduct classes on both weekends and weekdays, with batches divided accordingly.
They organize short as well as long-term customized coaching courses as per the student's requirement.
Detailed Theory Portion: This explains the core concepts in a very simple and easy manner and helps in building a strong foundation for VMC students.
Solved Examples & In-Chapter Exercises: This part illustrates the applicability of the theoretical concepts.
Objective Worksheets: This part has a comprehensive set of question banks at the end of every chapter.
Fill this form and get best deals on "NEET Coaching classes"
100% genuine institutes aiming to help you ace studies
Get immediate response from the institutes
Compare institutes and pick only the best!
Feel free to choose the institute you like, and rest will be taken care of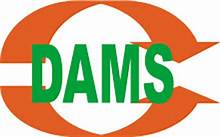 Delhi Academy of Medical Sciences (DAMS) is a well-entrenched name in the field of PG Medical Entrance Exam for over 16 years now, under the leadership of Dr. Sumer Sethi. It is the number 1 coaching institute for the PG medical entrance examinations. The institute's aim is not only to provide specific knowledge and strengthen the bedrock of the students in PG Medical Entrance but also to infuse them with determination to crack the entrance exams at post-graduation level. To explore the potential of the students and to help them master the subject, they have developed voluminous scientific teaching as well as testing methods.

Features
:
Comprehensive subject wise teaching by expert faculty and authors of popular books.
Detailed Notes are provided by their renowned faculty.
MCQ based brainstorming sessions are held regularly.
Only institute in the country which can claim of 85% overall success rate that is out of 100 students that join them 85 get through for sure.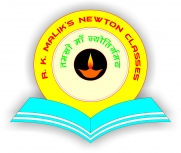 R.k Malik's Newton Classes has carved out a niche for itself in the field of coaching for IIT/NEET and other entrance exams. Since its inception in the year 2006, its students have managed to secure top ranks in competitive exams like JEE Advanced (IIT JEE) and AIIMS, in a very short span of time. The reason for success is simple; sincerity and adherence to fundamentals. The students are taught to use and analyze concepts in the most simplistic manner. It enables them to solve difficult problems in the minimum possible time. All this is possible due to mentoring at the academy done by a team of highly experienced, skilled and talented faculties who are always available to guide the students. A unique feature at R.k Malik's Newton Classes is its focus on the approach to solving problems fast and that too without compromising on accuracy. They encourage students to bring problems whose solution in the books are very lengthy. They further guide them on how those problems can be solved in much less time using an alternative but simple approach. A phenomenal feature of the academy is to make the students of class 9th and 10th to complete the entire syllabus beforehand and make them revise several times. This helps them to qualify the complicated KVPY and also helps them to obtain a much better rank in IIT-JEE, NEET UG. They have already attained the confidence and skill to solve problems of the highest complexity level by doing it numerous times. The students of the topmost batches of other institutes are attracted to R.k Malik's Newton Classes to develop an expertise to solve problems of high complexity with ease and in less time.

Features
The teachers and student give constructive feedback about each other. Based on feedback, corrective steps are taken by management.
It is one of a kind which no other coaching provides. In the beginning itself, students get to know which week of the month what will be taught. So that student can track their syllabus.
R.k Malik's Newton Classes has gone one step forward when it comes to doubt solving. All the HODs are available to solve student's doubt which is rare in the coaching industry.
Special individual and doubt sessions are organized to ensure effective and immediate doubt clearance rate.
Individual attention can be given only if batch size is small. They have kept a cap of 40 students in a batch.
They provide their counselling process which makes it quite easy for students to understand their needs.
This post was created with our nice and easy submission form. Create your post!
Comment