Best 5 NEET Coaching Institutes in Vadodara
Date : November 6, 2018
Vadodara which is also known as Baroda is among the largest cities of Gujarat. The city is famous for its historical monuments and culture. Besides its rich history, the city is also known in the field of education from a long time. The city houses some of the best science as well as medical colleges. CBSE holds the NEET cum National Eligibility and Entrance Test to take admissions for MBBS/BDS courses. About one lakh candidates appeared for the exam last year but after observing the results we can see that nearly a thousand of them got selected from all over the state of Gujarat. You really need to work very hard if you want to crack the NEET exam. This is the only examination conducted in the country that fills All India Quota Seats as well as State Level Quota Seats. The city is known to have an excellent atmosphere for education. It is because of this very reason that there are over 100 coaching institutes for various courses present in the city. Coaching institutes provide study material with best tricks and ideas. It is very important to choose the best coaching institute which provides the best study material. Here we are providing you with the best institutes in Vadodara which help you to crack NEET. Among numerous coaching institutes, RJ Vision's director Dr. Rajiv Vijay said, that they had 377 students of which nearly 300 students have qualified by scoring percentile 50 and above. Clearing NEET requires a lot of potential as well as a great medical knowledge. There is a difference between learning and excelling. NEET includes 180 objective type questions based on 3 subjects-Physics, Chemistry and Biology. The applicant must clear all the subjects i.e. Physics, Chemistry, Biology and English to qualify the NEET Exam. Out of a pool of coaching institutes, we have listed the best 5 NEET coaching institutes for you in Vadodara.

RJ Vision Private Limited is the first institute of it's kind, providing coaching of all subjects under one roof. In a very short span of time, they have become the no.1 NEET coaching institutes of Vadodara, Gujarat. RJVPL has reached the unparallel heights of success. They have nurtured thousands of students and helped them realize their cherished goals. Ever since they began in 2006, they have been growing at a remarkable pace. It was the visionary of their Founder Directors Dr. Rajiv Vijay and Er. Jeetu Vijay, who themselves are renowned academicians at their own respective fields. They strongly believe that proper guidance, hard work, perseverance are the key mantras to success. The students have continuously proved this thought to be correct, year after year.

Features
:
Material Support:- RJ Vision offers the best material support to the students, as soon as the student enroll with them, they provide the student all the course material, which are well organized, precise and in printed form. Besides the course material, they also offer, question banks, solved examples, previous year's papers.
Regular Test and Results:- RJ Vision conducts the test at regular intervals, and give results for that. These regular tests are of high importance for the aspirants as it makes them work hard, and make their concept strong. The results of these tests keep in check with the performance of students on regular basis.
Mock Interviews:- These interview sessions are taken by expertise while creating the same scenario of the actual interview. The student goes through same pressure level, as they have to face in an actual interview. Definitely, this is a unique feature of RJVP, which not only prepare the student with the subject knowledge but fill them with confidence and motivation.
Doubt removal sessions:- They have a regular doubt removal sessions for the students which help to steepen their learning curve. They clarify doubts of students to the root level in order to ensure complete preparation in all respect.
Allen classes aim to create a new benchmark in the field of education. It is set up with the objective of providing the best competitive edge to the students. Allen Classes also has its own research and development team that continually develops the finest teaching methodologies incorporating the latest trends of the country's competitive medical examinations. ALLEN is a symbol of the united family which was started by just four members and now it has grown up in a large group of 1300 members as on date, with a trust of 3.25 lakh students. This was the only institute of its time, providing coaching of all the subjects under one roof i.e. Biology Physics, Chemistry & Mathematics. This has made the institute a very convenient approach for students in terms of time & conveyance.

Features
They include a team of 6500 faculties or more, including 380+ IITians and 80+ doctors.
They give an unmatched education system with Indian values & with maximum talented students joining ALLEN till date.
It is one of the best institute giving quality results in each of the field mentioned here i.e.  Pre-Medical, Pre-Engineering and Pre-Nurture & Career Foundation year after year.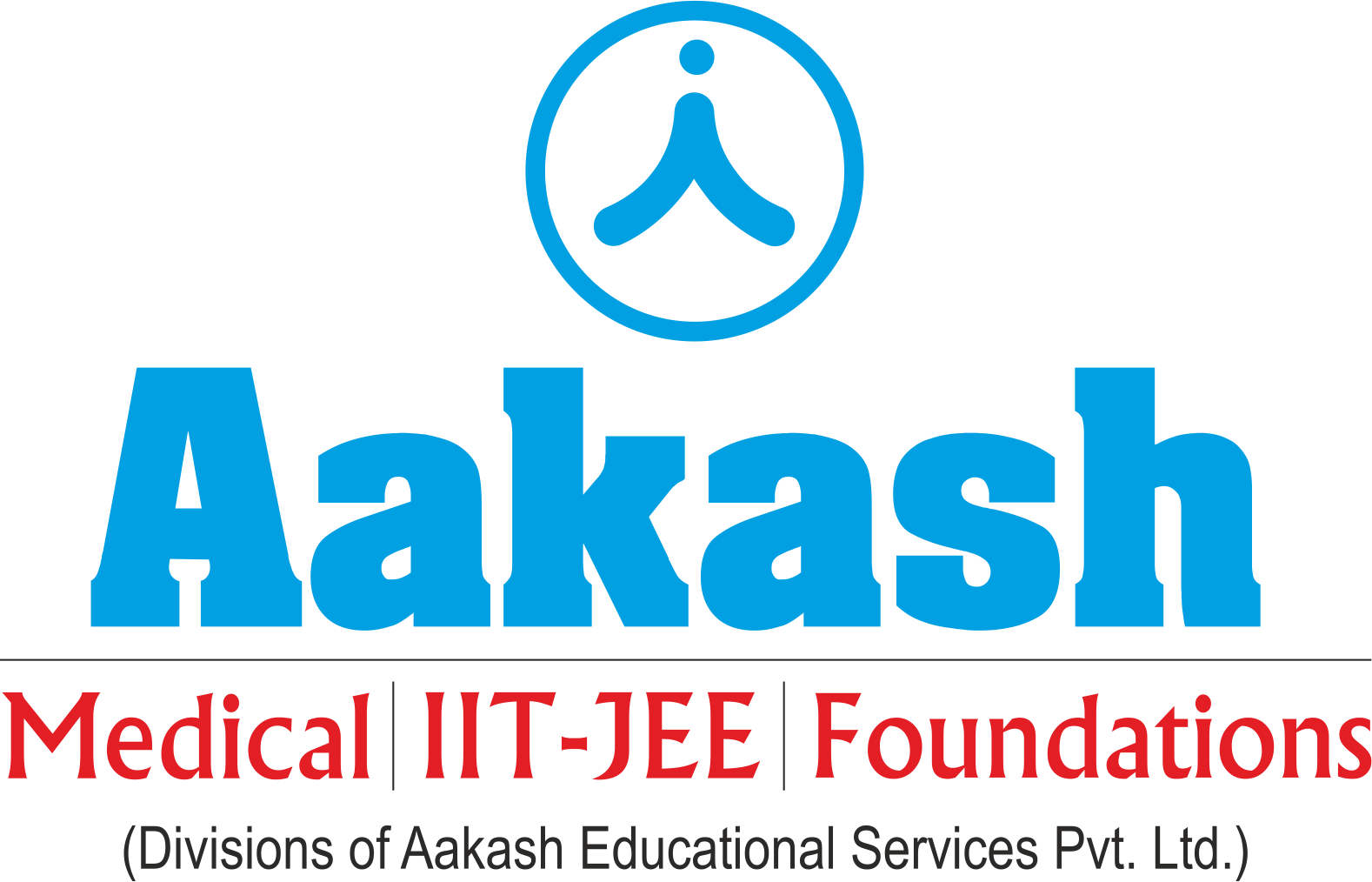 Aakash is one of the most popular institutions in the country that provides comprehensive test preparatory services to aspirants for preparation of medical entrance examinations. The Institute initially commenced operations in Delhi with a few students. But with the vision of Mr. J.C. Chaudhry, a prominent teacher and an educationist, some of these students cracked the medical entrance exam securing top ranks. As a result, Aakash became one of the best NEET coaching institutes for preparation of medical entrance exams. This institute comprises of highly educated and trained faculty. For students who are struggling, special classes are conducted towards performance, improvement and learning. The top rankers in NEET are from this institute from the last three consecutive years. This coaching institute uses "Tailor-Made" teaching methodologies. Their study material is designed to satisfy the conceptual competitive academic need of students. They use a technique called ABC (Action Based Coaching) technique to clear fundamental concepts of students. They are amongst the best NEET coaching institutes in Vadodara.

Features
:
This institute provides their own study material to bridge the regional gap.
They also provide revision classes that improve the confidence of weak, non-serious and shy students along with the toppers.
Extra classes are also arranged so students can clarify their doubts.
The institute also actively comprises modern technology in their coaching practices, such as audio-video classes and online test series.
They provide up to 100% scholarship to students seeking admissions to their institutes through ANTHE.

Dr. Bhatia Medical Coaching Institute (DBMCI) has specially evolved due to their leading professionals, having vast experience in teaching thousands of aspirants of PG entrance examinations since 1996. Dr. Bhatia Medical Coaching Institute (DBMCI) is the first center in entire India to start classes for PG Entrance Exam (PGEE). Experience, expertise and in-depth understanding of examination trends in past many years have thoroughly blended with demands of today's students. This blend has given birth to Dr. Bhatia Medical Coaching Institute, a first of its kind modern methodology-based institution. The institute prepares serious and dedicated aspirants to take up the challenges of medical exams. DBMCI have expanded its wings to every corner in India.

Features
:
Regular classes are held which makes students revise their chapters on a daily basis.
Periodical test are organized which makes them more confident for the exam.
Academic skill development programs are organized every month.
Monthly doubt clearing classes are arranged which makes them solve their problems.

Resonance Eduventures is one of the best NEET coaching institutes in Vadodara. They have their best faculty for medical entrance exam preparation. They have led an educational movement, which is dedicated to the modest cause of helping students across the country to make them succeed in their professional career like Medicine & Engineering. They also offer infinite dignity in personal and professional life. The mission is to provide a comprehensive counselling that addresses the academic career development of all students. It provides a methodology that is fully integrated and works with students to ensure quality learning and lifelong success. This institute produced a historical result when two of its students secured All India Rank-2nd and 5th in the entrance exam. In this institute, there are 3-6 lectures in a week for each subject. The lecture duration is of 90 minutes. They organize internal tests weekly which are of two types namely part tests and cumulative tests. These tests help students to prepare well and clear their doubts regarding the exam. This institute provides topic wise question bank which is divided into two parts MQB-I for objective questions and MQB-II for subjective questions. At the end of MQB, there is a miscellaneous exercise which is good for the student's practice.

Features
They have a provision for distance and e-learning courses.
They provide excellent study materials which are specially designed for competitions.
The institute also actively comprises of modern technology in their coaching practices.
They have highly qualified and trained teaching staff.
This post was created with our nice and easy submission form. Create your post!
Comment