Best 5 NEET Coaching Institutes in Vijayawada
Date : August 27, 2019
Vijayawada is a city in the Andhra Pradesh Capital Region situated on the banks of River Krishna in Krishna district of the state of Andhra Pradesh. It is home to many renowned universities and colleges. It has a great background in education. V.R Siddhartha Engineering College (established in 1977) is the oldest Engineering College in Andhra Pradesh, and also many other private colleges were established later. School of Planning and Architecture or SPAV was established in 2008, a higher education institute in Vijayawada. It is one of the three Schools of Planning and Architecture (SPAs) founded by the Ministry of Human Resource Development in 2008 as an autonomous body and a full central funded institution. The Sarvotthama Grandhalaya is a city library founded on 30 March 1987. There are two most prestigious medical colleges known as Dr. NTR Univesrsirty of Health and Sciences and Siddharth Medical College situated here.
To seek admissions in any of the renowned medical colleges you need to qualify the NEET exam. NEET is a nationwide exam host by CBSE to select students for undergraduate medical and dental courses. About 49,253 students appeared from all over the state of Andhra Pradesh in NEET 2108 and about 35,732 students qualified for it. There were 5 students this year in the top 50 from Andhra Pradesh. Ankadala Anirudh Babu, AIR-8 was busy basking in the success of emerging as a top-10 ranker in the National Eligibility cum Entrance Test (NEET) 2018 when he found out that he had emerged as the All India topper in JIPMER MBBS 2018. He scored 680 out of 720 marks in NEET. Followed by Anirudh, Vardha Ravi Kiran has also secured AIR-36 in NEET and ranks 64 in JIPMER MBBS. Harsha Vardhan Reddy has secured AIR-14 in NEET and ranks 37 in JIPMER. They achieved this position by their regular hard work and commitment towards studies. This can only be possible when you have an excellent guide. Coaching institutes supply study material with best tricks and ideas. It is very important to choose the best NEET coaching institute which provides the best study material. Here we are providing you with the list of best 5 NEET coaching institutes in Vijayawada which help you to crack NEET.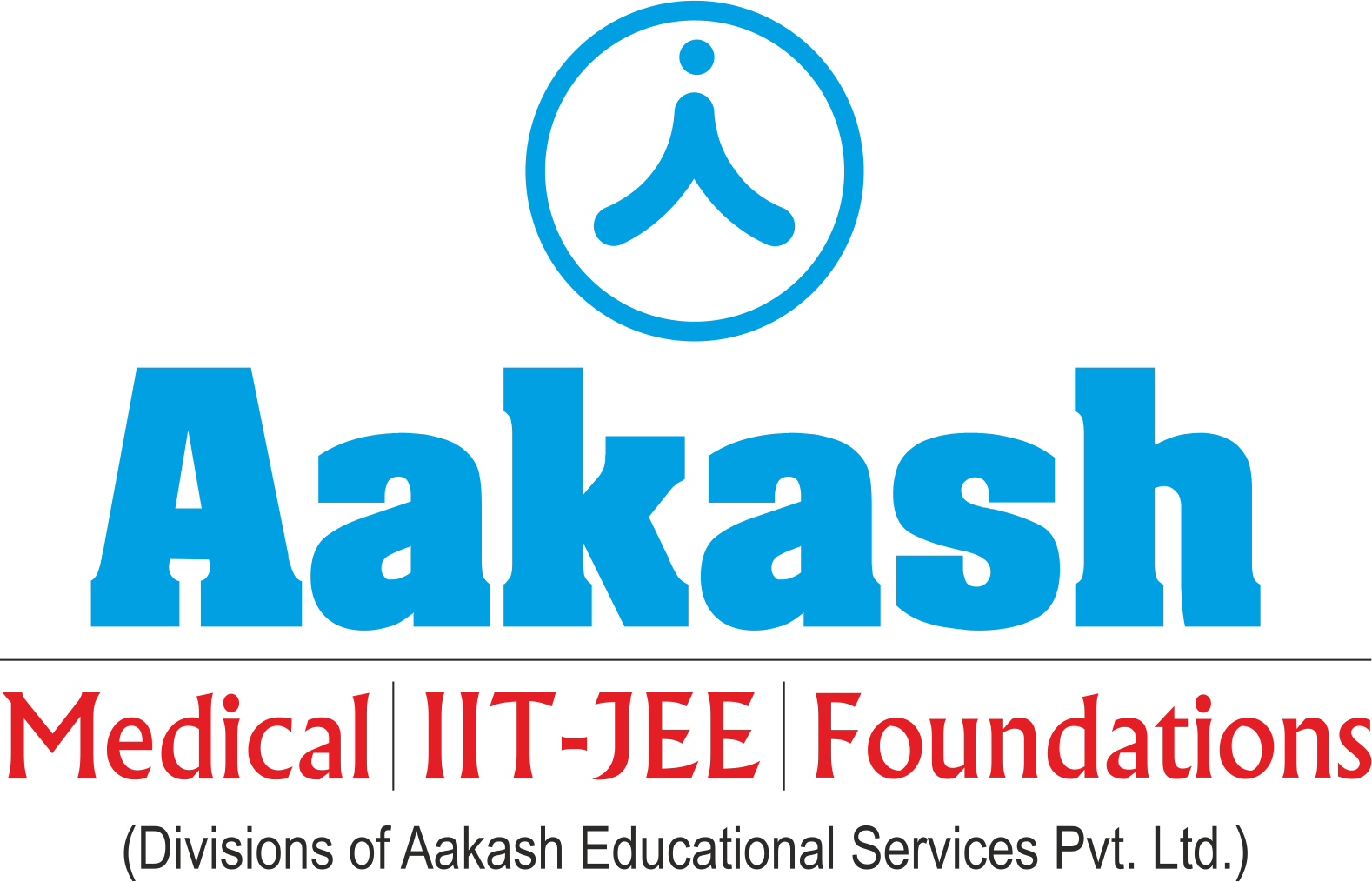 Aakash is one of the most famous institutions in India that provides comprehensive test preparatory assistance to students for preparation of medical entrance examinations. The Institute initially started operations in Delhi with a few students. But with the vision of Mr. J.C. Chaudhry, a reputed teacher and an educationist, some of these students cracked the medical entrance exam securing top ranks. As a result, Aakash turned into one of the best NEET coaching institutes for preparation of medical entrance exams. This institute consists of highly educated and trained faculty. An approach called ABC (Action Based Coaching) technique is used to clear fundamental concepts of students. For weaker students, special classes are conducted towards performance, improvement and learning. The top rankers in NEET are from this coaching institute from last many years. This coaching institute uses "Tailor-Made" teaching methodologies. The study material is such designed that it satisfies the conceptual competitive academic need of students.

Features
:
This institute provides their own comprehensive study material to build the regional gap.
They also provide revision classes that improve the confidence of weak, non-serious and shy students along with the toppers.
Extra classes are arranged so students can clarify their doubts.
The coaching institute also actively uses modern technology in their coaching practices, such as audio-video classes and online test series.
They provide up to 100% scholarship to students seeking admissions to their institutes through ANTHE.
Topic-wise & logically created text materials are available.
MCQs based Tests & Quizzes are organized every month.
Doubt resolution by experts is done.
Automated student progress & performance management system to keep an eye on every student.
In May 1993, Career Point was established to convey quality education to students preparing for various competitive examinations. This coaching institute imparts quality education in a unique way to aspiring students preparing for various entrance exams. With the commitment to excellence, Career Point has taken a shape of one of the most successful NEET coaching institute of the country. They have always focused on adapting with time and provide all the help and support to students so that they achieve the best in their professional careers. Career Point has never failed to achieve a successful result in producing future doctors. They have well-curated medical courses and programs for students to enroll. The center provides its student with good study material. Career point faculty track each student based on their regular assessments and revision tests. They offer classroom courses for both 1 and 2 years and even distance learning program is available. They conduct a practice test on a regular basis.

Features
:They offer preparatory courses for JEE Main/ JEE Advanced/ NEET/ BIT-SAT/ NTSE/ Pre-Foundation for class 9th & 10th.They provide a revision test series for both online and offline mode.They provide unit wise video lectures (online mode).They also offer classroom crash course to students who are interested in it.All India Test Series are made downloadable for every student at a nominal cost.Online Test Series for both web and app are available.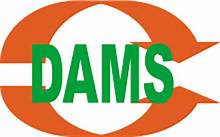 Delhi Academy of Medical Sciences (DAMS) is a well-entrenched name in the field of PG Medical Entrance Examination for over 16 years now, under the leadership of Dr. Sumer Sethi. It is the number 1 coaching institute for the PG medical entrance examinations. The institute's aim is not only to provide specific knowledge and strengthen the ground of the students in PG Medical Entrance but also to infuse them with determination to crack the entrance exams at post-graduation level. To explore the potential of the students and to help them master the subject, they have developed extensive scientific teaching as well as testing methods.

Features
:
Comprehensive subject wise teaching by their expert faculty and authors of popular books.
Detailed Notes are provided by their renowned faculty.
MCQ based brainstorming sessions are held regularly.
Only institute in the country which can claim of 85% overall success rate that is out of 100 students that join them 85 get through for sure.
Fill this form and get best deals on "NEET Coaching classes"
100% genuine institutes aiming to help you ace studies
Get immediate response from the institutes
Compare institutes and pick only the best!
Feel free to choose the institute you like, and rest will be taken care of

The Institute of Narayana Coaching Centre was established in the year 1979 as a coaching institute for aspirants of state level entrance exams. Ever since Narayana began it has been growing at a great speed. It was the visionary zeal of founder and chairman Dr. P. Narayana, a gold medalist and renowned academician that led to the setting up of a coaching center in Vijayawada, Andhra Pradesh. Narayana is growing very fast with a great increase in reputation in the market regarding NEET exam preparation. Coaching for other competitive exams like IIT-JEE, CTET, NTSE is also provided.

Features
:
Highly renowned, experienced and dedicated faculty.
Extensive research-based study material is provided by their institution.
All India Test Series with national ranking is available.
Doubt clearance cell to clarify doubts of students.
Classroom courses, correspondence courses and online courses are available

Takshila Institute is committed to the vision to achieve excellence and leadership in quality and quantity education. They give a platform where goals are achieved, skills are nurtured, and values are built. It is one of the leading coaching institutes in Andhra Pradesh providing coaching for NEET exam and other types of competition exam. Students here build their own academic paths by analyzing and understanding the concepts. Takshila Institute provides personal development and a pathway for improving society. Takshila Institute's faculty include scholars of national and international prominence in every area of academic study. The emphasis is on the rationalization of the student experience, transforming them into better professionals and human beings for future employment and life that crosses borders, boundaries & cultures.

Features
:
Enriched resources are available to provide professional education to students.
Result oriented teaching.
Well-trained faculties are present to help weaker students.
Extensive and regular academic courses are available.
Special attention to every student is provided.
Regular counselling is done to the students to improve their performance.
This post was created with our nice and easy submission form. Create your post!
Comment