Best 5 SAT Coaching Institutes in Delhi
Date : July 29, 2019
Delhi is home to several government and private colleges providing some of the country's best undergraduate courses. Be it the Delhi University or the Indraprastha university or IIT Delhi, all of them are the abode of some of the renowned faculties of India. But with the world nowadays closely following the philosophy of "Vasudhaiva Kutumbakam" or "The World is One Family", educational opportunities for Indian students have globalised. Many students nowadays just don't want to limit themselves to India when it comes to graduation. They want to explore global options as well. But every country has its own set criterion or tests for checking a student's suitability for admissions. Scholastic Assessment Test or SAT is one such standardized test used for graduate admissions in the United States, Canada, United Kingdom and Australia. Delhi has more than six centres conducting SAT. Also, there are many SAT coaching institutes in Delhi.
SAT assesses students' readiness for college. It is developed by College Board and administered on its behalf by ETS (Educational Testing Service). SAT has three sections namely Math, Reading, and Writing having a duration of 80, 65 and 35 minutes respectively. Also, there is an optional essay writing portion which has a duration of 50 minutes. The test takes place between October to June every year. Preparation for SAT is for like preparing any other exam. One can either go for self-study or attend coaching institutes. Some feel that a classroom-based environment is suitable for the preparation and therefore enrol themselves with coaching institutes.
Delhi has many coaching institutes preparing students for the SAT. These coaching institutes provide tips and tricks to save time during the test. A good SAT score can increase one's chances of admission to one of the best universities in the world. Hence, enrolling in a coaching institute which can assist you in high scoring should be the first and foremost step. To help you in this regard, we have come up with the best 5 SAT coaching institutes in Delhi.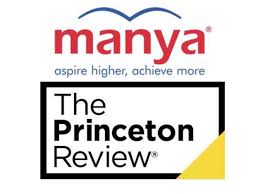 When it comes to SAT preparation in Delhi, Manya coaching institute holds a prominent position. Named after one of the avatars of Goddess Saraswati, Manya has a history of assisting students in achieving high SAT scores. Due to a culture of constant innovation at Manya, it has been named as the World's Franchise of the Year by its largest partner "The Princeton Review". It has remained at that position since 2011. When preparing students for SAT in Delhi, Manya guides them through an exclusive "Recommendation Engine". This engine prepares a customized learning plan based on one's performance in drills and quizzes. MANYA offers four programs for SAT preparation namely Regular, Honors, Exclusive and Customized. The programs are listed in the ascending order of experience of trainers teaching them. These are available in both classrooms based and online mode.

Features
Expert instructors certified by Princeton Review
scheduled exam-like simulation test.
Other offerings include SAT Self-Paced and SAT Blend
Tips and tricks for complex questions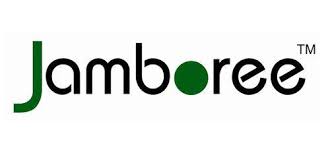 With state-of-the-art study centres, Jamboree is one of the prominent SAT coaching institutes in Delhi. The expert faculty at Jamboree follows a simple teaching methodology. It aims to produce maximum results with minimum effort in SAT. Numerous full length and sectional tests are available for students to enhance their accuracy, speed and stamina. The course validity is of one year and a student has the option of repeating the course within the validity period. Jamboree, Delhi has an exhaustive and comprehensive study material for SAT preparation developed through 25+ years of research. Their study plan is customized in such a way as to suit one's target score and exam date. Their 20+ hours of live online test discussion and unlimited doubt clearing sessions ensure a good SAT score. Also, they offer complimentary IELTS/TOEFL classes.

Features
Vocabulary building strategy for excelling in SAT
Progress tracking for improved scores
0+ hours of admission information webinars
Recording of SAT live classes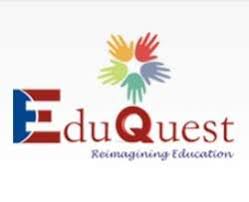 Since 1993, Eduquest, Delhi has been guiding careers through academic excellence and all-around development. When preparing for exams like SAT, admission to colleges depend on various aspects such as SAT score, CV transcripts, Essays, Letter of recommendation etc. Therefore, Eduquest believes that there should be a holistic approach to preparation. In this regard, they organise a lot of workshops on personality development, debating skills, presentation skills in Delhi along with preparing for the SAT. According, to them each student is unique and hence, their well-trained faculty work hard on each student. They provide various models like offline, online and hybrid. Group and individual sessions are organised as per individual requirements. The students are evaluated through their "Diagnostic Test Framework". It helps Eduquest coaching institute in designing specific course modules for everyone.

Features
Integrated programs ranging from 5 years to 1 year for SAT preparation
A 2 months crash course also available
End to end application support with their 360-degree approach
Their aim is of 1500+ scores for each student with a minimum of 100 hours training
Fill this form and get best deals on "SAT Coaching classes"
100% genuine institutes aiming to help you ace studies
Get immediate response from the institutes
Compare institutes and pick only the best!
Feel free to choose the institute you like, and rest will be taken care of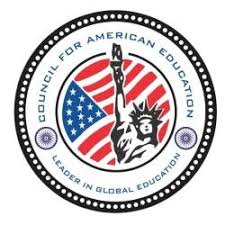 It was founded in the year 1991 by Rajesh K Arya and Sudhir K Arya. Since its inception, the organisation has been shaping the lives of aspiring students and is continuing to do the same. Their experience of more than two decades has given them a framework in which they take special care of students preparing for SAT in Delhi and deliver results as per their expectations. They have professional expertise in counselling students when it comes to the SAT. CAE is well equipped with the latest technology and knowledgeable faculty thus making it one of the prominent SAT coaching institutes in Delhi. Scholarship plays an important role when going for overseas education. Students from CAE, Delhi have bagged almost 100 per cent scholarship from top universities in the US and Canada in the past.

Features
Individualized admissions counselling
Comprehensive test preparation
CAE is a certified test centre for ETS exams
Extensive visa counselling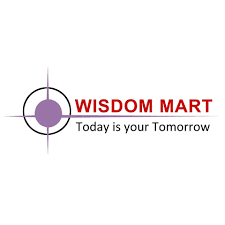 Wisdom Mart is known for its thorough research and professionalism in the field of overseas education. The coaching institute makes the entire process of overseas education hassle-free by dividing it into three sections namely training, admissions and visa. Wisdom mart, Delhi offers two kinds of SAT training programs i.e., classroom-based and non-classroom computer-based training. Along with a well carved out study material from ETS, Wisdom Mart uses its own well-researched material that is regularly updated. Their SAT program makes a provision for addressing the specific needs of students, right from building up basic concepts to resolving their doubts and confusion.

Features
Scheduling of classes as per students' convenience
Faculty equipped with effective and cordial pedagogy
Entire SAT syllabus is covered within two to three months
Extensive grammar sessions and effective tips for writing section
This post was created with our nice and easy submission form. Create your post!
Comment