Best 5 SSC coaching institutes in Agra
Date : August 22, 2019
In the previous years, Agra has undergone a high-scale development in many fields inclusive of the education sector. This evident growth has led to the establishment of many educational institutes. These institutes have taken many forms, for example, the various SSC coaching institutes in Kanpur. These institutes have proved to be of help in many ways. They have become the guides of many students on the rugged pathway leading to SSC. In the past, these SSC coaching institutes in Agra have provided education in ways that have led to the selection of their students. But before we talk about them further, let's see what SSC is about.
SSC is conducted in 4 stages known as Tiers.
The first tire of SSC consists of written objective multiple-choice questions divided into four parts namely – General Reasoning, General Awareness, Quantitative Aptitude, and English Comprehension. Only upon the qualification of this round can the candidates appear for the next rounds.
The second tire of SSC is also a written objective multiple-choice question exam. It consists of four sections namely – Quantitative Aptitude, English Language and Comprehension, Statistics, General Studies, which is further subdivided into Finance & Accounting and Economics & Governance.
The third tire of SSC is, and offline pen-paper based exam as the candidates are supposed to be writing an essay, a letter and sometimes a precise or an application. These tasks can be done in both Hindi and English.
The fourth tire exam is for assessing the skills of Data Entry and Computer Proficiency.
Now let's move on to discussing the SSC coaching institutes in Agra. When a student looks up for an institute, he/she keeps some factors in mind. These factors are- location, accessibility, affordability and most importantly the quality of teaching. Having kept these factors as our parameters, we bring to you the best 5 SSC coaching institutes in Agra.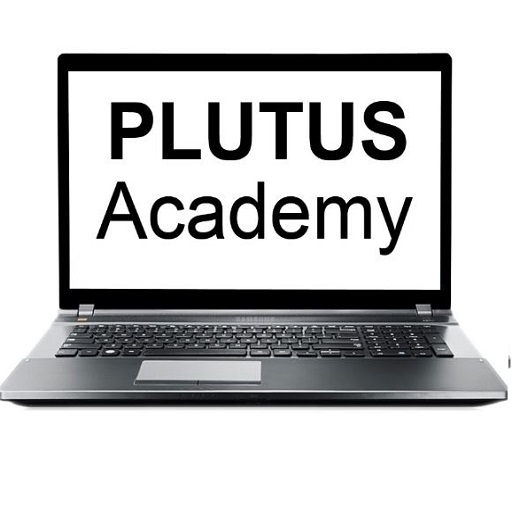 Plutus Academy is the coaching institute that provides a platform for the students who want to succeed in competitive exams like Bank and SSC. It renders an environment for each aspirant where they could trigger their mind and build the right path towards success. Here, the candidates devote their complete time to studies. The online course module is for those students who cannot go to the institute to study. Efficient software for learning is used so that students can begin with their studies as soon as they purchase a course. The dedicated faculty of Plutus Academy remains ready round the clock to discuss the doubts of the students. This academy also has a Daily Vocabulary module wherein the students learn new words every day and their vocabulary is enhanced up to a great extent.

Features
Pre-recorded video lectures facility
Discounts to students and female candidates
Feasible batch size of about 15 students
Book issue facility from library

Since 1995, Mahendra's has been working proficiently to be a pitstop for students looking for guidance to qualify government exams. The aim of teachers is to offer education in a way that can be understood by students of all levels. The fact that they do not restrict teaching only to the classrooms has helped them become one of the best SSC coaching institutes in Agra. The faculty strives at bringing out the best in students through various activities, tests, and mental drills. In order to make sure all the students are well-accustomed with technical advances, Mahendra's provide various digital facilities. Having kept in mind the fact that people learn better when they learn it through visuals, Mahendra's also has the facility of smart classes.

Features
Worksheets with questions related to each lecture are provided.
Speed tests are conducted frequently.
Regular revision for better performance.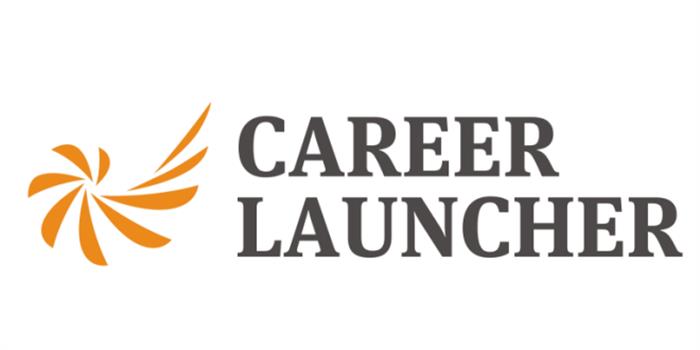 Career Launcher has been helping many students in the qualifying various competitive exams successfully. They offer help SSC, GMAT, GRE, and various graduate and undergraduate level competitive exams. Over the years, Career Launcher has become a brand name for the services it has rendered to students across the country. As of today, Career Launcher also has branches in Singapore and Dubai. They always come up with innovative and interactive methods to teach students so that the classes do not turn monotonous. Along with proper classroom sessions, there is also a facility of correspondence courses and online tutorials. It is due to the varied services that this SSC coaching institute has set up benchmarks for its competitors.

Features
Availability of online SSC test series.
A vast range of study guides.
A well-maintained blog for helping SSC aspirants.
Fill this form and get best deals on "SSC Coaching classes"
100% genuine institutes aiming to help you ace studies
Get immediate response from the institutes
Compare institutes and pick only the best!
Feel free to choose the institute you like, and rest will be taken care of

Backed up by an excellent faculty who formulate new ways of teaching students effectively K D Campus provides guidance for SSC, Bank PO, and many more competitive exams. With branches in over 30 cities of the country, K D Campus has come a long way since its inception and today it is known as one of the best SSC coaching institutes in Agra. In order to provide guidance in the most appropriate way, the teachers refer to the previous year papers and conduct tests based upon them. The faculty also helps weak students by conducting one-on-one sessions every now and then. In order to provide help to distant learners, they have also come up with a mobile app.

Features
Competitive environment that is regulated by the teachers.
Facility of online test series.
Availability of online video lectures.
A properly formulated timetable is followed.

With a vision of excelling in all the fields of education that they began, ATS Academy has become one of the best SSC coaching institutes in Agra. The students here are guided to become qualifiers of SSC, teachers, members of Defence, etc. Because an SSC candidate must have the zeal of being honest no matter what the consequences, various activities are organized to put them to test. These tasks have proven to be helpful in shaping the character of SSC aspirants better. The methods in which ATS Academy teaches its students to benefit them further in life.

Features
The infrastructure is well-maintained.
Regular seminars by guest speakers.
Regular modification of the study material for best guidance.
Technically upgraded classes.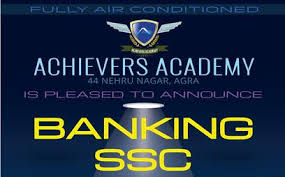 Since an SSC candidate must be very efficient and accurate in his calculations the teaching pattern here is designed in a way that these qualities can be polished. Due to the methods employed for teaching at Achiever's Academy, it has made its mark as one of the best SSC coaching institutes in Agra. The students are provided with many facilities inclusive of personality development classes. The qualifiers from this SSC coaching institute are increasing year by year, making Achiever's Academy more desirable.

Features
Psychological training for handling the mental pressure.
A well-trained and focused faculty.
Very comprehensive study material.
Close supervision by the teachers.
This post was created with our nice and easy submission form. Create your post!
Comment