Best 5 UPSC Coaching Institutes in Chandigarh
Date : August 27, 2019
IAS or Indian Administrative Service is the highest civilian service of all young eyes in the country. It is conducted almost every year by the UPSC. All the young minds dream of making inroads into this arena, which has been acclaimed to be one of the best jobs in India for all those who can dare to make it. With this article, we are compiling a list of UPSC coaching institutes in Chandigarh which will help you in your exam preparations.
Entry into the Civil Services, which was much easier earlier, has now become a daunting task now. Aspirants now look up to UPSC coaching classes to help them fulfill their dreams. IAS coaching centers are 'a dime a dozen' if you go by the saying. Dedicated candidates, who dream of making their foray into the Indian Civil Services would have to choose their coaching center very carefully if they hope to succeed. You would be delighted to know that Chandigarh is one of the few places in the country that has the reputation for being an excellent destination for IAS coaching institutes.
You are perfectly aware that cracking any of the UPSC examinations is not an easy task, as it is reputed to be one of the toughest examinations in the world. With such a difficult proposition, no one can afford to take it lightly. But, Chandigarh is renowned for its UPSC coaching institutes, which not only attract candidates from Punjab and Himachal Pradesh but also from distant places such as Jammu & Kashmir, Rajasthan and Uttarakhand. The success of these coaching institutes is evident by the number of IAS officers who have already qualified from one of these coaching institutes. Some of the top UPSC coaching centers are shortlisted here to help you make your selection easier.
There are some excellent institutes who can help you crack the exam by their support and training, supported by their skills, expertise and track record and can give the required energy to your confidence- that you can do it. If you're looking to know more about the best 5 UPSC coaching institutes in Chandigarh you've come to the right place.
These coaching institutes can speed up your confidence and help you perform well in the most rigorous exam of our country. Not only this, they even help and assists you to become a better person which is what life is for. The widening of mind and personality development are some of the things which cannot be done by self-study. For this, you need these coaching institutes which will help you to prepare for the same. So, here is a list of the best 5 UPSC coaching institutes in Chandigarh which will help you fly high in your lives.
Plutus IAS is the coaching institute that provides a platform for the students who want to succeed in competitive exams like UPSC IAS. It renders an environment for each aspirant where they could trigger their mind and build the right path towards success. Here, the candidates devote their complete time to studies. The online course module is for those students who cannot go to the institute to study. Efficient software for learning is used so that students can begin with their studies as soon as they purchase a course. The dedicated faculty of Plutus Academy remains ready round the clock to discuss the doubts of the students. This academy also has a Daily Vocabulary module wherein the students learn new words every day and their vocabulary is enhanced up to a great extent.

Features
Pre-recorded video lectures facility
Discounts to students and female candidates
Feasible batch size of about 15 students
Book issue facility from library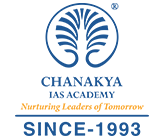 Established in 1993, Chanakya IAS Academy was founded by Mr. AK Mishra, who is even known as the Success Guru. The coaching institute aims at guiding, helping and mentoring students from both Hindi and English mediums so that they can climb the ladder of success and accomplish their dream of becoming an IAS Officer. By providing superior quality teaching and by paying close attention to every individual, the faculty of this coaching institute ensures that their students build competitive attitude in themselves. With the help of civil servants and some industry experts, the coaching institute also arranges workshops and seminars to enhance the academic perspective as well as the overall personality of their students. Not just the academy emphasizes subjects and syllabus but also takes the responsibility to teach leadership, social & ethical responsibility so that the future bureaucrats can stay miles away from bankruptcy.

Features
Its team attributes its success to its team of committed teachers and the immense faith of students in the academy.
Their study material is hugely comprehensive and covers everything under the sky.
They have batches running with two and three-year duration which are for working professionals who can attend classes over the weekends.
This coaching institute also provides access to the library facility.
They conduct mock tests to boost the confidence levels of the young candidates.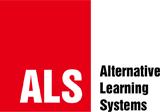 Alternative Learning Systems is one of the premier coaching institutes in Chandigarh, entrenched with the sole aim to initiate, enable and empower individuals to grow up in an extraordinary Civil Servants. They are popular for its unique technology in imparting knowledge of subjects like Geography, Public Administration, History, General Studies and Sociology for the UPSC Examination both in English and Hindi languages.
They have been ruling in this business for 25 years. For the last 3 consecutive years, the AIR 1 UPSC holder has been from this academy only. More than 2000 students have successfully cleared the UPSC exam under the guidance of its mentors. They aim at becoming one of the most progressive coaching institutes in the field of learning. They have competent, creative and committed faculty. They aim at becoming one of the most progressive coaching institutes in the field of learning. They have competent, creative and committed faculty.
They boast one of the most advanced teaching technologies in their coaching institutes. Their programs follow a unique learning approach comprising of several distinct stages like workshops, self-study, training programs, self-evaluation, frequent class tests and answer writing sessions.
The time has arrived to get over with the orthodox techniques of learning. They arrange meetings with those students who are already prepared to interface their experience and diverse backgrounds with their high-end educational programs. Also, classroom learning is build up with specially designed study material.

Features
They help in enhancing the confidence in you.
They have meticulously designed study material with daily schedules.
They have the greatest thrust on conceptual clarity and learning process.
They provide a detailed analysis of previous years' questions to ensure whether the right direction is being followed in teaching or not.
Fill this form and get best deals on "UPSC (Civil Services - Prelims/Mains) Coaching classes"
100% genuine institutes aiming to help you ace studies
Get immediate response from the institutes
Compare institutes and pick only the best!
Feel free to choose the institute you like, and rest will be taken care of

Dhyeya IAS was founded by Mr. Vinay Kumar Singh in the year 2003. Their aim is to develop & nurture competitive attitude amongst student. They empower you to stay ahead of a step-in life by offering qualitative teaching. At Dhyeya IAS, they believe that "Geniuses are made, not born". They can be made with sheer commitment, a strong determination in the team, with qualitative guidance and practice. Since the foundation of Dhyeya IAS, they have followed the modest culture of not commercializing their results but for the sole inspiration of a newcomer, they present a list of selected candidates belonging to humble background yet achieving credit in this most prestigious exam in last pages. They believe in the strategy of assisting their aspirants to frame an accurate and separate strategy and plan at every level of examination, i.e., preliminary, mains and Interview.
They offer a classroom program by the experts of their respective field, to assist aspirants to develop the clear and fundamentals of the subject. They also focus at those aspirants who belong to the weaker section of the society and helps them to be the part of the mainstream of the society. The coaching institute has been very successful in making potential aspirants realize their dreams which is evident from the success stories of the previous years.

Features
They arrange proper counselling for weaker students to understand the problems they are facing during class.
Class Training Program is offered regularly.
Study Material Development and Improvement are continuously done by their experts.
They also have Administrative Management and Human Resources Development Centre.
Distance Education and Learning Program are also among the programs they offer to their students for preparation.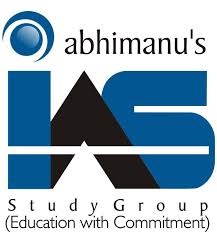 The Abhimanu IAS Study Group is another excellent institute in the city of Chandigarh that imparts UPSC coaching. The coaching institute came into existence in 1999. It was the brainchild of Shri Praveen Bansal, the CMD of the Group. The Study Group was started with the mission to provide quality coaching to budding aspirants of Civil Services. They aim to become an institution of excellence making the best use of technology and with the help of teaching expertise.
The coaching institute provides comprehensive and well-researched study material in all the subjects for Prelims and Mains exams. The study material is designed out under the able guidance of a team of experts who are widely experienced. The Abhimanu IAS Study Group also conducts mock online tests that assist their students to get a feel of the actual examinations. They believe that hard work and dedication is the key to success and both these factors are essential to get through any competitive examination.
The Study Group is well known for its innovative methods of teaching. They also hold workshops and seminars on administrative traits and other subjects for the overall development of the aspirants in all parameters.

Features
They provide prioritization of topics in order of importance.
They ensure individual attention to every student.
They condition you to choose what to read and what not to read.

The Vision IAS is one of the most reputed UPSC coaching institutes of Chandigarh. It has earned great respect in preparing its students for IAS and other UPSC examinations. It is a coaching institute that is run and managed by professionals who are experts in their subjects. The coaching institute imparts training and guidance to the budding aspirants to become young and active civil servants who could then change the destiny of the country and take it to greater heights of glory.
The institute lays importance on its various aspects of instruction that include the quality of coaching, decision-making and comprehension. The vast number of students who come to their coaching institute every year for preparation is a testimony to their commitment and dedication.
The expert faculty provide comprehensive guidance to their students to make them understand the concept and effectively answer the examination papers. Their interactive sessions ensure the continuous improvement of the students in all aspects of learning.

Features
They give you invaluable inputs for writing the best answers.
Highly relevant printed study materials to ease the study process.
This post was created with our nice and easy submission form. Create your post!
Comment