The job as a Bank PO (Probationary Officer) is known for its charm. Attractive salary, secured job, getting hassle-free loans at a subsidized rate, other facilities by the government – the list goes on. No wonder the enthusiasm of aspirants who prepare for government exams gets into another high level the moment a Bank PO vacancy notification is announced! In this article we have included the best 6 Bank PO coaching in Lucknow for better preparation.
The broadening of financial services started with the liberalization of the Indian economy. As a result, more and more banks are opening their branches in every nook and corner of the country. This is resulting in more upcoming vacancies. The IBPS (Institute of Banking Personnel Selection) conducts a CWE (Common Written Exam) periodically to select candidates for this coveted position.
Seeing the scenario, it will be a wise decision to include bank-exams' preparation in the list of your career choice! Who knows, you are probably destined for making a career in banking!
The list of banks for which IBPS conducts exams are below:
Public Sector Banks
Regional Rural Banks
Co-operative Banks
Private Banks
Central/Financial Institutions
Other Financial Institutions
Public/Private Enterprises & Government Departments
Ever got confused what parameters to consider when more than one Bank PO vacancy notification is announced? You can definitely bank on the factor where the bank's headquarter is if you are concerned about it. The probability is high that a bank will have more branches in the state where its headquarter is. Therefore the chances of your getting a job in that state are more likely. Another factor to consider while choosing between more than one Bank PO vacancy notification is the number of vacancies. Thus, a number of aspirants have a high probability of their selection. A number of coaching institutes have come up to help Bank PO aspirants. Let's have a look at the best 7 coaching institutes in Lucknow:
List of Best 6 Bank PO Coaching Institutes in Lucknow :
Plutus Academy gives the right platform to the students who wish to succeed in competitive exams like SSC, and Bank PO. It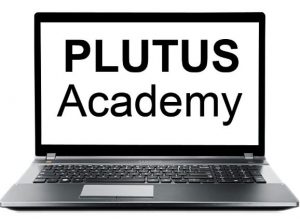 provides an environment for each student where they can elevate the level of their performance and construct the right path towards success. It offers classroom classes as well as online classes to meet the educational requirements of every student. The facility of daily classes is for those aspirants who want to devote their complete time studies. While the working aspirants can go for special weekend batches. Apart from this, Plutus Academy also offers online classes for those aspirants who can't go to the institute to study. They can purchase Bank PO course from the website and study from home. It provides all the details of the exam to the Bank PO aspirants. It covers the entire syllabus of Bank PO exam in time. Daily vocabulary and current affairs are the two essential modules of this academy. The teachers of this coaching institute always stand by the students for help all the time. The website of Plutus Academy provides government exam notifications to keep the aspirants updated.
Features
Video lectures to cover unattended topics
Online Test Series
Great discounts for students who join early
Batch limit not exceeding 30
Complete study material
Latest books in the library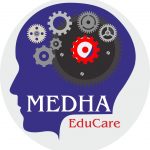 Medha Educare is a renowned competitive exam coaching of Lucknow helping scores of students achieve success in the vertical of competitive exams. Established in December 2016, the coaching institute has become the nucleus of training for different professional exams. It enjoys a unique specializes in the Banking domain. The preparatory classes and training provided here for Bank PO exams are simply unmatched. Medha Educare follows the belief that "there is a winner inside every student waiting to be discovered". And that is what the experts at this coaching do. They help the students discover the winner within themselves. Medha Educare also offers coaching programs for the following exams:
UGC-NET/JRF
SSC & Railways
CTET/TET
TGT/PGT
VDO, UPP-SI, etc.
Features of this Lucknow based Bank P.O. Coaching:
Innovative training techniques and methodology
A pool of brilliant and highly-experienced faculty
Unmatched track record of mentoring the toppers
A well-researched and self-sufficient study material
Extremely rigorous and structured test series
As per their website, Career Power is an offline (classroom-based) Test Prep unit of Adda 24×7 – one of the largest and fast-growing education-technology company in India focused on helping unemployed youth in getting jobs. Started in 2010, this Lucknow based bank P.O. coaching has been relentlessly helping out Lucknow students with Bank PO preparations. The app Adda24x7 facilitates the learning of students on a 24×7 basis on portable devices like mobile and tablet. It offers classroom courses, apart from video courses, test series, correspondence courses and interview classes.
Features of this Lucknow based Bank P.O. Coaching
Classroom sessions
Daily 2-3 hours of classes
Specially designed books for
each subject
Online Test Series of
Adda 24×7
Classroom Assignments
Doubt Clearing Sessions
Capsules for GK & Current
Affairs
Online Support
Mahendra's name is almost synonymous with Bank PO preparations. Established in 1995, this institute has always focused on imparting quality education to Bank PO aspirants in Lucknow. Taking complete advantage of the technologies of the modern age, they offer Smart Class, Smart Labs, and Smart Assessment thereby helping students get the best out of them. Since Bank PO exam is a run against time, the Lucknow based Bank P.O. Coaching also conducts regular speed tests. This ensures that its students perform their best in the actual exam. Courses for the bank-exams run here are mentioned below:
NABARD & RBI Grade 'A' & 'B'.
IBPS & SBI Specialist Officers, Probationary Officer (P.O.) & Clerk.
All Nationalized and Regional Banks Specialist Officer, Probationary Officer (P.O.) & Clerk.
Railway NTPC, Apprentice, Assistant Station Master, and Clerk.
Features of this Lucknow based Bank P.O. Coaching
Concise study material
The concept of Speed Test
Won the "BEST INSTITUTE IN INDIA" award for Bank, SSC, Railways and other competitive examination
A staggering number of 315709 selections in different bank-exams till yet
T.I.M.E. was established in 1992 and it has been running training programs for Bank PO aspirants for quite a period of time. What Lucknow students find very useful is the analysis of different exams conducted by IBPS available on its website. It even offers some Bank Exam Preparation videos free of cost. The Lucknow based Bank P.O. Coaching also offers classroom programs, distance learning/online courses, online test series and video courses. It also displays several notifications regarding Bank P.O. which comes very handy to the aspirants. Talking about results, 371 students have made T.I.M.E. proud by getting selected in different Bank PO exams in 2016-17.
Features of this Lucknow based Bank P.O. Coaching
A course material that ensures a comprehensive coverage of all test areas of Bank Exams
Classes are run in which the fundamental concepts are taught in great detail before working out the exercise
Low batch-strength for students to have an opportunity to clear their doubts in the class
Web-based support to the students for taking their online tests. A host of other features like inputs on Descriptive Writing, inputs on Interview & GD, Word-a-Day to improve your vocabulary, monthly updates on General Awareness, etc. are also made available on the Student Home Page.
A monthly magazine 'Current Affairs Cracker' is given to each student which also contains a Model paper in every edition apart from a coverage of all important national and international current affairs
Rigorous Interviews/GD Workshops after the written exams that cover lectures on Interview Skills, Current Affairs, topics like Indian Economy etc. Only shortlisted students are selected for the interview.
Career Launcher was started in 1996. The study material and the faculty are the factors that brought the name of coaching of Lucknow in prominence. The Lucknow based Bank P.O. Coaching features relevant blogs and news on its website which have the latest updates on the ongoing trends of Bank PO exams. The typical classroom program has 105 sessions of 2 hours each which runs for 5-6 months with 5 classes per week. On the other hand, the crash course offered has 47 sessions of 2 hours each which run for 1½-2 months with 5-7 classes per week. Students pursuing these courses have access to 1,000+ questions of Test Gym as well.
Features of this Lucknow based Bank P.O. Coaching
The bestselling programs of "Banking Entrance Comprehensive Course" and "Bank Test Series- Platinum Pack"
Banking Crash Course Program for the aspirants who have some basic academic knowledge of banking or those who do not have enough time to prepare. It is a fast track course which covers the complete syllabus in approximately 94+ hours in an accelerated manner. It also provides 100+ hours of testing to strengthen the preparation.
Banking Comprehensive Classroom Program for banking aspirants who are either in their final year of graduation or have completed the graduation. It's a comprehensive course which covers all the subjects in 210+ classroom teaching hours and with 225+ hours of testing. It also prepares a banking aspirant for the Interview and Group Discussion process.
RBI Grade B Programs offer an eclectic mix of tools to streamline your preparation. Choose from a wide array of classroom, online and test series programs, as per your convenience. Online courses entail up to 104 online sessions by CL experts, mock tests, 150+ GK articles.
New age preparation tool- SIS. It's your personalized performance dashboard provides a complete analysis of your tests. This online learning platform has every feature a student needs, viz. online tests, word of the day, GK updates and more.
Career Launcher also offers the below-mentioned Bank PO preparatory programs:
Classroom Program
VSAT Classes
RBI Grade B Program
Bank Test Series
Section Tests
Correspondence Program
Banking Books
Banking eBooks
Bank PDP
Established more than 40 years back, IMS is one of the best coaching institutes in Lucknow. The study material of the institute is its USP. This Lucknow based Bank P.O. Coaching features classroom programs, correspondence programs and test series to Bank PO aspirants. The classroom, as well as correspondence program, has exhaustive study material with 13 booklets on topics covered in different bank exams. These booklets cover the general awareness section of the exam. Students also get access to Bank Exam myIMS which is an online portal and has different online tests, notifications, and updates for various bank exams and vacancies. Coming to Test Series, IMS has 3 Test Series from which aspirants can select one as per their convenience.
Features of this Lucknow based Bank P.O. Coaching
Classroom training exhaustively covers concepts and application with practice tests, in the online format
The correspondence program for Bank & Govt. Exams are ideal for students who wish to start preparation for Bank & Govt. Jobs early or for students and working executives who cannot attend regular classes
The test series help students to develop conceptual understanding and application of concepts through full-length practice tests and online support. Since these tests are closest to the actual Bank & Govt. exams, test takers can get a clear idea of where they stand in their preparation
Our team has done this analysis for the aspirants for being the Probationary Officer in various banks in the banking sector. Let us know if you have something to share about your Bank PO preparations in the comments box below. All the Best!
You Might Want To Read:
Hbbvs Sample Test, Gate Chemical Engineering Question Paper 1 1991, Law Of Crimes, English Typing Theory, Full Form Of Po, Mock, C B S E Board Class 12 Financial Market Question Paper 3 2015, Vajiram And Ravi General Studies Prelims Cum Mains, Personal Loans, Rbse 12Th Previous Year Question Paper 9