Best 6 IIT JEE Coaching in Bangalore
IIT JEE ( Main and Advanced ) is an entrance exam for engineering undergraduate courses. Every year an average of 10 lakh students appear for this examination in order to get into engineering colleges of India.
Countless student join various coaching institutes to find the right guidance to achieve their target. So if you are confused on what is your destination for IIT, then here is a list of Best 5 coaching institutes for IIT in Bangalore and why you should go for them.
After reading this, we are so sure that many name have surfaced your mind, but don't bother thinking them all since team Edugorilla has done all the math for you already!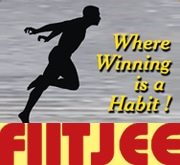 FIITJEE had a very humble beginning as a forum for IIT-JEE, with a vision to provide an ideal launch pad for serious JEE aspirants. It has a mission to provide Wholesome School Education to Students through FIITJEE Integrated School Programs like UDAYA Plus, SUPREME & PINNACLE, so that there was no need for any type of coaching outside of the School System.
Features:
1 Specialised Pattern - Proof Study Material
2 Periodic Tests + Phase Tests supplemented with Test Analysis Sessions
3 Home assignments / Workbook
4 Quizzes, tutorials & doubt clearing sessions
5 Class Learning Improvement Program (CLIP):
6 All India Test Series (AITS).
7 Rank Enhancement Program (REP)
Leave your vote
This post was created with our nice and easy submission form. Create your post!
Tag:Aakash, Aakash Bangalore, Aakash vs Allen Career Institute, Aakash vs FIITJEE, Advance, Allen Career Institute, Allen Career Institute Bangalore, Allen Career Institute vs Aakash, Allen Career Institute vs FIITJEE, Bangalore, Base Educational Service Pvt. Ltd., Base Educational Service Pvt. Ltd. Bangalore, Best 6 IIT JEE Coaching in Bangalore, Deeksha Study Circle, Deeksha Study Circle Bangalore, FIITJEE, FIITJEE Bangalore, FIITJEE vs Aakash, FIITJEE vs Allen Career Institute, IIT, IITJEE, The PUC Academy, The PUC Academy Bangalore