Best 6 IIT JEE Coaching Institutes in Nagpur
Date : September 20, 2019
The Indian Institutes of Technology-Joint Entrance Examination known as (IIT-JEE) is an annual engineering college entrance examination in India. It is conducted by one of the seven zonal IITs (IIT Roorkee, IIT Kharagpur, IIT Delhi, IIT Kanpur, IIT Bombay, IIT Madras, and IIT Guwahati ) under the guidance of the Joint Admission Board(JAB). It is used as the sole admission test by the 23 Indian Institute of Technology (IITs). Other universities like the Rajiv Gandhi Institute of Petroleum Technology, Indian Institute of Science Education and Research (IISERs) and the premier Indian Institute of Science (IISc) also use the score obtained in JEE Advanced as the basis for admission. It is recognised as one of the toughest examinations in the world and is one of the most difficult examinations of India to qualify. Every year an average of 10 lakh students appear for this examination in order to get into engineering colleges of India. Here we are providing you with the list of best IIT JEE coaching institutes in Nagpur to crack your engineering entrance exams. Candidates qualifying in the JEE(Advanced) are eligible to take admissions in any one of the 23 IITs if they satisfy any one of the following criteria.
(a) They should score a minimum of 75% in the class XII board examination.
(b) Must be in the top 20 percentile marks of the board exam.
Countless student joins various coaching institutes to find the right guidance to achieve their target. It's essential that you should join a coaching institute that best suits your study pattern and financial needs. So if you are confused with which coaching institutes should be your destination for IIT JEE, here is a list of best 6 coaching institutes for IIT in Nagpur and why you should go for them.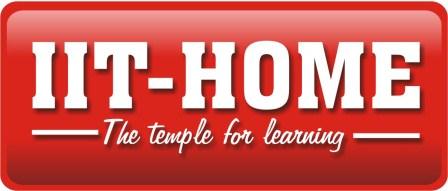 IIT-HOME came into existence in the year 1997 as a training Institute. It was the first of its kind in Nagpur city, with an aim to produce IITians from the then quiescent atmosphere at Nagpur. In the 21 years of their existence, they have consistently and repeatedly produced IIT-JEE city toppers and state toppers along with record number of qualifiers from the city. The unflinching trust of their students and parents in them throughout has given them a humble confidence in their teaching methodology. They always try standing up to the expectations of all. JEE for all IIT-HOME students is a passionate journey of learning, experience and evolution. Wherein they ingrain in each one of them, the triune qualities of discipline, hard work and devotion. They ensure that every child who steps into their folds gets the best opportunity and right direction not just to qualify an exam but emerge successfully to the best of his potential.

Features
The instruments it uses to bring about the changes are Discipline, Regularity, Sincerity, Hard work and Perseverance.
The institute is provided with a library which is kept open for all their students.
Students get admissions to their institute by qualifying their entrance exams known as ASE.
They provide hostel facility also.
They just have a single center. IIT-HOME believes in maintaining its high-quality level of education by working with selected and limited number of students.
Founded in 1984, Bansal Classes has emerged as a premier coaching for JEE Main examination not only in Kota but throughout the country. It is the single coaching institute of India to give over 20,000 selections in JEE."Change does not roll on the wheels of inevitability but comes through continuous struggle." Accepting change and making strategies accordingly is the quality of a leader. This is what Bansal Classes have been doing – 'Adopting methods that best suit their students to crack the entrance examinations'. Mr.V.K Bansal, one of the best educator, in 1984, felt the need of providing right direction to JEE aspirants for JEE  preparations. With his full dedication and positive attitude, Bansal Classes produced wonderful results each year which challenged themselves to produce even better results. Their objective is to provide equal studying opportunities to all students appearing for competitive examinations and enhance the development of their students through quality teaching by being the first to adopt the changes introduced in the field of Engineering & Medical entrance examinations and organize their teaching methods accordingly.

Features
They provide flexible learning through various learning methods.
Their coaching institutes comprise of experienced faculty.
The residential facility is made available to students who want to stay there during the preparation period.
The Institute offers 24×7 support through website live chat and toll-free number.
Bansal Classes has been consistently delivering excellent results over the years.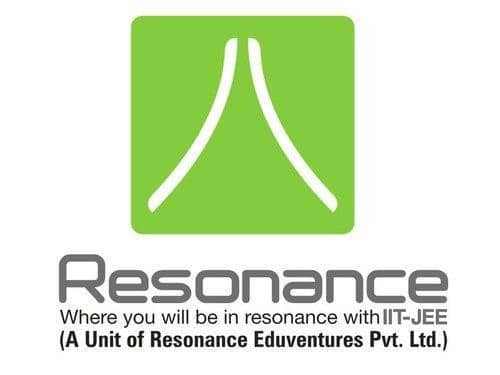 Resonance Eduventures has a legacy of more than 16 years in shaping some of the best minds in the country up in the year 2001. Founded by Ram Krishna Verma, this premium coaching institute has its headquarters in Kota, Rajasthan. Its study centres are spread across the country. It offers a multitude of courses for students of various classes, subjects and examinations. The lecture duration which they conduct is of 90 minutes. They organize internal tests weekly which are of two types namely part tests and cumulative tests. These tests help students to prepare well and clear their doubts regarding the exam. In the past, the institute has produced many toppers in IIT and AIIMS. Unlike rest of the peers, resonance has also established itself as a brand in coaching for secondary classes. They are among the best IIT JEE coaching institutes in Nagpur.

Features
They run learner-centric and performance-based programs.
A wide range of academic programs are organized for the upliftment of students.
Provision for distance and e-learning courses are also available.
Counselling and support cell are present in order to guide students throughout.
Exceptional success and results are produced every year.
Fill this form and get best deals on "IIT-JEE (Main / Advanced) Coaching classes"
100% genuine institutes aiming to help you ace studies
Get immediate response from the institutes
Compare institutes and pick only the best!
Feel free to choose the institute you like, and rest will be taken care of
Aakash Institute is one of the most preferred coaching institutes for IIT JEE entrance exams preparation in India. With a legacy of more than 30 years, they provide coaching for engineering and medical entrance examinations at more than 120 study centres across India. It offers regular classroom programs, distance learning, and E-learning programs. The courses are long-term courses, short-term courses, test-series courses, and crash courses.

Features
They provide repeater-dropper classes for IIT JEE.
They provide small batches so that each and every individual gets proper attention.
Excellent study materials are provided by their renowned faculty.
They offer test preparatory courses for engineering and medical entrance exams such as IIT JEE,  NEET, AIIMS and JIPMER.
They also provide easy-to-understand animated Audio-Video tips, which are accessible through SD card, no internet is required.
FIITJEE – A synonym with quality education has brought a paradigm shift in the education sector of India. Founded in 1992 and evolved over time as FIITJEE group, is considered as the most trustworthy brand and valued organisation by the students, parents and teachers of the nation. It has innovated new educational methodology and demonstrated extraordinary results in all targeted segments. It has a proven track record of 25 plus years of excellence. FIITJEE had a very humble beginning as a forum for IIT-JEE, with a vision to provide an ideal launch pad for serious JEE aspirants. It has a mission to provide Wholesome School Education to students through FIITJEE Integrated School Programs like UDAYA Plus, SUPREME & PINNACLE. The students studying here don't need to search for any type of coaching institutes outside of the School System. Nagpur Centre was founded in 2009 and it is the fully operational centre of FIITJEE.

Features
Specialised Pattern - Proof Study Material
Periodic Tests + Phase Tests supplemented with Test Analysis Sessions
Home assignments/Workbook are provided by the institution.
Quizzes, tutorials & doubt clearing sessions are held.
Class Learning Improvement Program (CLIP) to enhance learning.
All India Test Series (AITS).
Rank Enhancement Program (REP)
This centre has tremendous success in different competitive exams like JEE-MAINS, JEE-ADVANCED, BITS, KVPY, Olympiad, JSTSE, NTSE, and SAT.

Motion is the fastest growing and leading institute in Kota and other cities for the preparation of JEE Mains and JEE Advanced NEET, AIIMS, NTSE, KVPY and Olympiad. Motion is a well-known name in the education industry for providing valuable edu-services to students. The foundation of MOTION was laid with the establishment of MOTION IIT-JEE in Dec 2007. It was the culmination of a desire to start an entrepreneurial venture in Pre-engineering examinations coaching institutes in Kota. Faculty Members have always been the backbone of their coaching institute. Their vision is to become a leading education service provider company and to accomplish this, they are contributing to our country through excellence in Pre-Engineering & Pre-Medical Entrance Examinations. The growth of staff quantitatively and qualitatively from 4 to 220 has surely been a sign of success. With nearly 13500+ selections in JEE exam since 2007and 200+ selection and 58 student selection for NEET in 2016, this institute never failed to impress students.

Features
0% scholarship for girls in coaching fees in Pre- Medical division.
000+ Pages of detailed Topic wise Theory Notes
Multi-Level Exercise Sheets containing 11,000 + Questions along with Explanatory Solutions.
Mentorship: A mentor is allotted to a group of students.
Motion's All India Test Series (AITS) is a simple yet highly effective test platform giving students multiple types of topic- wise tests with a varying level of toughness
Fee Structure: Rs. 82000 NEET
This post was created with our nice and easy submission form. Create your post!
Comment