Best 7 IIT JEE Coaching in Patna
Date : August 26, 2019
IIT JEE (Main and Advanced) is an entrance exam for engineering undergraduate courses. Every year an average of 10 lakh students appear for this examination in order to get into engineering colleges of India.  Below is the list of IIT JEE Coaching in Patna
Countless student join various coaching institutes to find the right guidance to achieve their target. It's essential that you should join an Institute that best suit your study pattern, financials and needs. So if you are confused on what is your destination for IIT, here is a list of Best 8 coaching institutes for IIT in Patna and why you should go for them.
Below list is contributed by our readers. If you feel any Coaching is not covered, you can add it in the list.
Resonance has a legacy of more than 16 years in shaping some of the best minds in the country up in the year 2001. Founded by Ram Krishna Verma, this premium coaching institute has its headquarters in Kota, Rajasthan. Its study centres are spread across the country. It offers a multitude of courses for students of various classes, subjects and examinations. In the past the institute has produced many topper in IIT and AIIMS. Unlike rest of the peers resonance has also established itself as a brand in coaching for secondary classes.

Features
Learner-Centric and Performance-Based
A Wide Range of Academic Programmes
Provision for Distance and e-Learning courses
Counselling and Support Cell
Exceptional Success and Results
FIITJEE had a very humble beginning as a forum for IIT-JEE, with a vision to provide an ideal launch pad for serious JEE aspirants. It has a mission to provide Wholesome School Education to Students through FIITJEE Integrated School Programs like UDAYA Plus, SUPREME & PINNACLE, so that there was no need for any type of coaching outside of the School System.

Features
Specialised Pattern - Proof Study Material
Periodic Tests + Phase Tests supplemented with Test Analysis Sessions
Home assignments / Workbook
Quizzes, tutorials & doubt clearing sessions
Class Learning Improvement Program (CLIP):
All India Test Series (AITS).
Rank Enhancement Program (REP)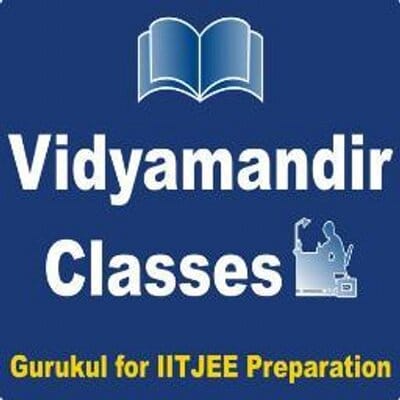 In terms of presence vidya mandir classes qualify as one of those which can be placed on the top rung. Given its impeccable presence across 30 cities in the country it for sure stands as one of the major institutions to absorb the crowd. Its methods of teaching, its presence and networks plus the added boost of years in line at the task of guiding aspirants have become its major driving strength. Vidya mandir and its all branches which have been in operation have been a trustworthy name when it comes to aspirants choosing their preferred coaching institution in their home town and need professional guidance for entrance exams as well as schooling.

Features
Simple yet efficient and tested methods bear the real key to owning success in terms of competitive examinations
Its actual presence and the sense of an ability to continue to lean the aspirants towards a hassle free and systematized process of
receiving quality professional guidance
It has an impacts felt across the country in big as well as small sleepy towns alike
It gave 48 ranks in top 1000 in JEE 2016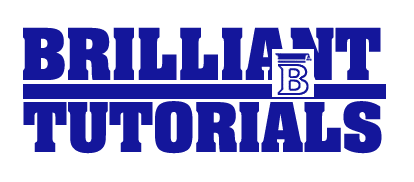 The past track record of brilliant tutorials has been impressive with hundreds of well qualified faculty members. It has really stood the test of time as well as tricky entrances. Its gut strength perhaps comes from the brilliantly designed study material and curriculum which has been well favoured by the risks and chances that are numerous in terms of competitive examinations like IIT-JEE. One of the most legitimate bid to success as made by brilliant tutorials is the number of selections which are up on a rise with handsome amount of aspirants qualifying through IIT-JEE.

Features
Maintaining a stunning track record which sweep across domains.
It has adopted new diversified as well as tested teaching modules which are impact fully delivered through out.
The major zest of the organization is the system and curriculum it adopts
Fill this form and get best deals on "IIT-JEE (Main / Advanced) Coaching classes"
100% genuine institutes aiming to help you ace studies
Get immediate response from the institutes
Compare institutes and pick only the best!
Feel free to choose the institute you like, and rest will be taken care of

The most trusted coaching for NEET and JEE in north eastern India. The institute was established by Mr. Anand Jaiswal, a renowned Physics faculty of National Repute with unparalleled career record of working at senior positions in National Level Institutions at Delhi, Kota and Hyderabad. It has produced the best ranks and maximum number of selections in IIT-JEE and NEET. In the year 2016 374students were selected in JEE Advance and 105 students for NEET.

Features
This institute focuses on developing the basics and fundamental concepts of the subject.
The Course is comprehensively designed in a way that a Student gets equipped to perform well in BOARDS, Competitive and
Scholarship Examinations at State and National level.
Mentors Eduserv provides a doubt clearing facility to the students from (11.00 AM to 6.30PM) for six days a weekDaily Practice Problem (DPP).
For Medical Stream the Study Material has separate section of exercises for AIIMS, AIPMT, previous year's questions asked in AIIMS, AIPMT & STATE PMT.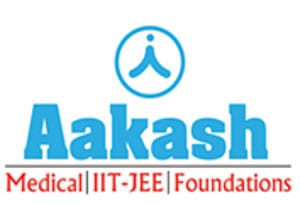 Aakash Institute is one of the most preferred coaching institute for medical entrance exams preparation in India. With a legacy of more than 30 years they provide coaching for engineering and medical entrance examinations at more than 120 study centres across India. It offers regular classroom programs, distance learning, and E-learning programs. The courses are long-term courses, short-term courses, test-series courses, and crash courses.

Features
Success Magnet: and Success Achiever question bank for student
24×7 support: i-Tutor lab facility
Updated excellent study material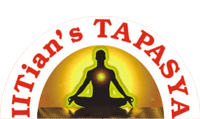 IITians Tapasya wish to impart holistic education to the knowledge hungry brains of India for their academic excellence. They strive to reach out to perfection through a diligent academic pursuit for excellence. 41 Selection in JEE ADV – 2016

Features
Specialised Pattern - Proof Study Material
Periodic Tests + Phase Tests supplemented with Test Analysis Sessions
Smaller batch sizes with nominal fee
Study groups for collaborative learning and scheduled study sessions for students
This post was created with our nice and easy submission form. Create your post!
Comment