Best 7 Publishers in Uttar Pradesh
Date : July 27, 2019
India is the seventh largest book publishing country in the world and there are more than 16,000 publishers in India, the majority of them are small players and family owned units. India is the third largest publisher of books in the world in the English language and the seventh largest worldwide when all languages are counted. India is also considered as the world's third largest book market. About 80,000 new titles in 24 different languages are published every year in India. Nielsen's survey among urban consumers shows that they buy more educational books than traditional books. The educational books sector, which forms 70% of the book market in India, is the bulwark for the publishing industry. Out of the 9,037 publishers identified in Nielsen's report, 8,107 publishers in India publish books for schools, colleges and higher educational institutions. Only 930 are trade publishers. The top cities in Uttar Pradesh which publish large numbers of books every year include Meerut, Lucknow, Noida etc.
The good news is the reader base in India is growing. India has always been a multilingual country and with the country which is set to become a hub of the largest English-speaking community, books market will directly go up in the very coming years. Secondly, the number of authors/writers in India is also increasing, with more and more new authors finding ways to make it to the publishing market. The middle-class aspirations in the past couple of years have fueled demand for informational books, educational and self-help books. Meanwhile, the government's push to rural and adult education, besides reaching out to all sectors of the society for literacy growth, will construe in the increased demand for printed material in the form of course material, exercise notebooks and textbooks.
Publishing a book in India is a tricky business because of the involvement of capital investment in printing and finishing machines and other associated requirements which can give you the edgy thought of outsourcing of printing and finishing programs. There are hurdles that are still holding the industry from attaining its full potential. You must understand that physical books have a huge bottleneck in terms of production, distribution and payments, which is causing deep concerns to the publishing companies in India. Of course, the increase in the cost of production, particularly of paper and other ingredients is a matter of concern for publishing companies.
According to top book publishing houses in India, there is a growth in first-generation readers who may not have grown up reading books but have taken to recent Indian authors, like Chetan Bhagat and Amish, among others. Even names like Ravinder Singh and Durjoy Datta are accommodating big numbers of readers compared to imported authors like John Grisham. Last year alone, two of Penguin Random House titles, by Twinkle Khanna and Devdutt Pattanaik, have sold lakhs of copies each.
Most of the Publishing Houses in India are mostly influenced by external publishing companies due to their worldwide presence. The publishers are not only involved in planning, editing, acquisition, but they join in copy editing, copyrighting, designing, art directing, production management, distribution, selling and promoting etc. Check out the list of top 7 best publishers in Uttar Pradesh whom you can contact to publish your book.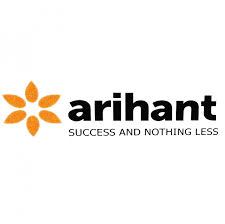 Arihant Publications was established under the leadership of its Founder and Chairperson Mr. Yogesh C. Jain in the year 1997, with publishing a set of books for IIT JEE (the most reputed engineering entrance exam of India). The books were conceptualized in a way that no one had thought about. This set of books published by them was the first of its type in which separate textbooks were available for various different topics of Physics, Chemistry and Maths, like Differential Calculus, Electricity and Magnetism, Algebra, Mechanics, Inorganic Chemistry, Physical Chemistry etc. These books were instantly accepted and became a hit amongst the students and the teachers, from then they have witnessed remarkable growth all through their unparalleled endeavours. Now they have the widest range of study resources for JEE and other engineering entrances, consisting of textbooks, new pattern JEE books, solved papers, DPP (Daily Practice Problems) and mock tests, etc.
After publishing IIT-JEE preparation books and other study materials for the same, they kept on moving ahead and started to publish for medical entrance examinations and many other prestigious competitive exams like NDA/CDS, GATE, IAS/PCS, CAT/MAT, NET, Bank, SSC, Railways etc., thus making the whole world of competitive and entrance exam ARIHANTified.

Gita Press is an entity of Gobind Bhawan Karyalaya registered under the Societies Registration Act, 1860 and is presently governed by the West Bengal Societies Act, 1960. The main objective of Gita Press is to promote and spread the principles of Sanatana Dharma or the Hindu religion among the people by publishing the Bhagavad Gita, Upanishads, Puranas, Ramayana, discourses of eminent Saints and various other character-building books & magazines in several languages and branding them at highly subsidized prices. This publishing house strives for the betterment of life and the well-being of all. It aims to promote the art of living as illustrated in the Gita for peace & happiness and the ultimate upliftment of mankind. The founder of Gita Press Mr. Brahmalina Shri Jayadayalji Goyandka, was a loyal believer and an exalted soul. He was much given to the Gita as the panacea for mankind's plight and began publishing other Hindu scriptures to spread good intent and good thought among all. Over the years, they have made available more than 370 million copies of the Bhagavad Gita, Ramayan, Durga Saptashati, Puranas, Upanishads, Bhakta-Gathas, and other character-building books in Sanskrit, Hindi, Marathi, Bangla, Oriya, English, Gujarati, Tamil, Telugu, Kannada, and other Indian regional languages.
The "Kalyan" in Hindi and the "Kalyana-Kalpataru" in English are the monthly magazines brought out by the institution. Information about the latest releases and essays are provided in their house-magazine called "Yug Kalyan". Nityalilalina Bhaiji Shri Hanuprasadji Poddar is especially remembered as the lifetime editor of the Kalyan monthly magazine. The Gita Press, which started with publishing books in Sanskrit and Hindi, is now publishing in English and various Indian regional languages also.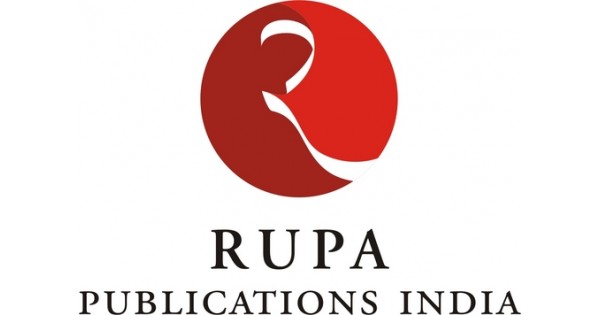 Rupa publications was founded more than eighty years ago. It is a household name in India, having published some of the most promising writing talents the country has to offer. Over the years, they have published numerous acclaimed novelists and non-fiction writers, including well-known sportspersons, politicians, economists, journalists, actors, entrepreneurs and industrialists. Keeping up with the tradition, they bring to you a wide range of books—fiction, non-fiction, mythology, self-help and books specially created for young readers. In the space of non-fiction, their list comprises history, politics, literature, popular culture, philosophy and memoirs. They proudly present Kapil Sibal's reflections on policies of the NDA government and the Prime Minister Narendra Modi; P. Chidambaram's incisive critique of contemporary realities; Manish Tewari's no-holds-barred exposition of media politics and realpolitik; Naina Lal Kidwai's keen insights into water issues; Kiran Karnik's takes on the sweeping changes which technology is bringing in our life, and Bimal Jalan's vision of India in the future. In the self-help and management space, they bring you books on entrepreneurship, parenting, health, leadership and high performance. To top it all, they present MasterChef Shipra Khanna, who shows you how to cook up a storm in your kitchen with everyday ingredients. In fiction, rib-tickling humour of Gurgaon Diaries and Things My Kids Say rub shoulders with the dark humour of Yamraj Number 5003; Kaafir's Love and Hungry Gods which analyze the depths of human zeal, while Infidels of Mecca and Unfettered Wings take readers to a different space and time. And, like balm to their rushed existence comes The Little Buddha and Ruskin Bond's heart-warming tales of hills and dales and adventures! These are some of the books from Rupa in the first half of 2018. They hope they continue to make more people pick up a book, bring a smile for a story told, and maybe inspire a few to pen their stories.
KRISHNA Group is a leader and a prestigious name in Global Publishing Industry. The history of KRISHNA Group is identified by its "Exceptional continuity in delivering quality". Right from its inception, "Strive for Excellence" has been an important principle of the Group. Having its own name and identity, KRISHNA group has been setting unparalleled standards in the world of publishing for over six decades. Today, under the leadership of Executive Director-Mr. Sugam Rastogi and Managing Director-Mr. S.K. Rastogi, the company promotes reading around the globe with a team of 200+ authors, more than 700 titles, dedicated workforce, multiple production & storage facilities and 2000+ strong dealers, wholesalers and distributors network.
KRISHNA Group has set up 3 different bodies in India, the first and the oldest one is Goel Publishing House "Estd. In 1942". It is one of the most reputed and oldest Publishing House for books in Chemistry at graduation and post-graduation level. The Publishing House has completed numerous decades of its contribution to society and success in delivering perfection. The second one is known by the name of Krishna Prakashan Media Pvt. Ltd. "Estd. In 1960". Initially known as Krishna Prakashan Mandir and now Krishna Prakashan Media (P) Ltd. is a popular name in educational publications. Krishna Prakashan is famous for publishing quality science, technical & management textbooks/reference books for graduate & postgraduate students of all Indian Universities. And the last one is popularly known as Dynamic Books "Estd. In 2002". The latest gem of "KRISHNA Group" started its operation with a vision to enlighten the world with its "Numero Uno" series of publications touching every aspect of life. As the latest participant of KRISHNA Family, it has rocked the Publishing Sector with its Innovative yet dynamic presentation under the "General Books" category.
Fill this form and get best deals on " Coaching classes"
100% genuine institutes aiming to help you ace studies
Get immediate response from the institutes
Compare institutes and pick only the best!
Feel free to choose the institute you like, and rest will be taken care of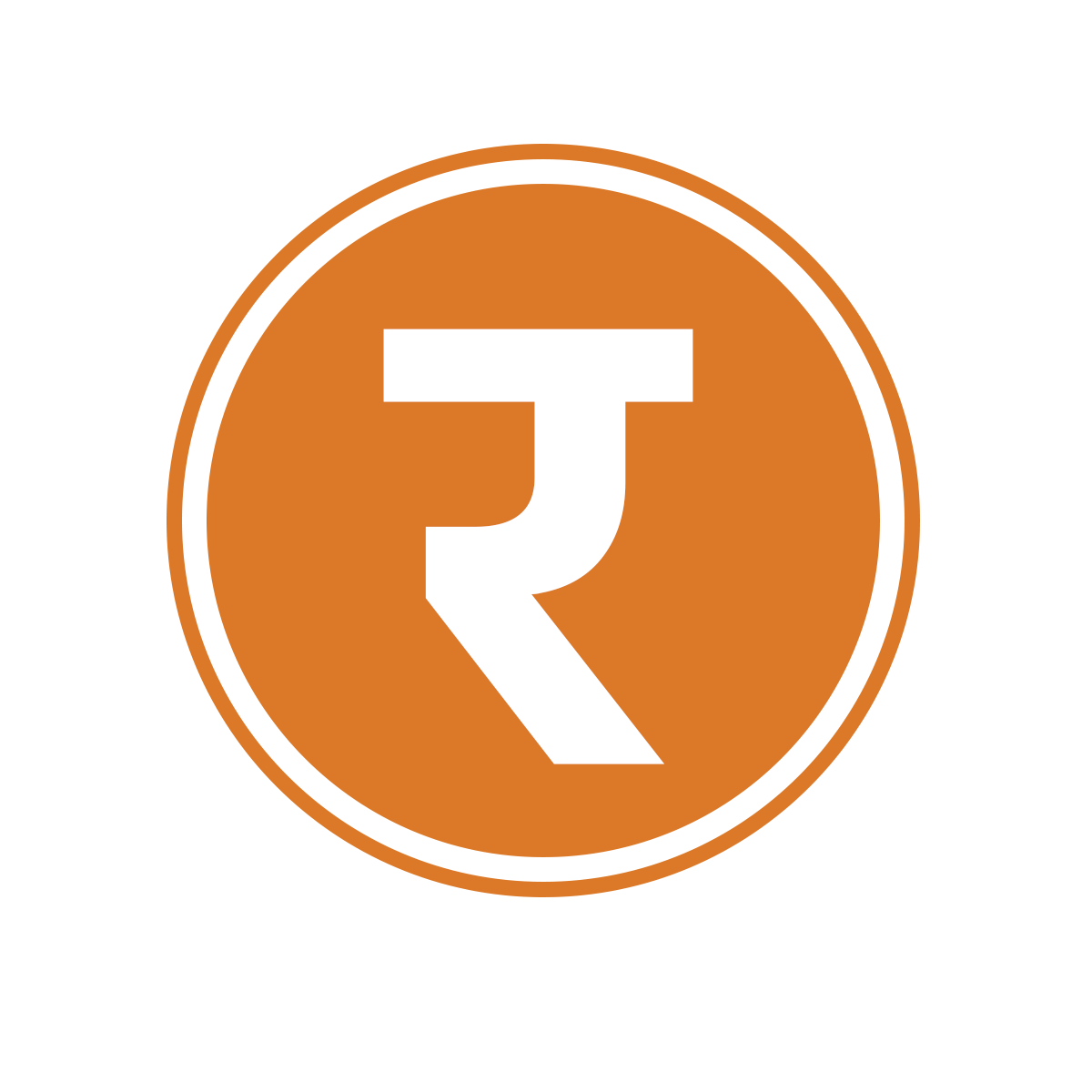 Rajmangal Publishers is a leading book publisher in North of India. They offer you expert publishing. They believe in satisfactory publishing, which means their staff is dedicated to helping the Authors, Poets, Bloggers, Novelists and Artists in publishing their article successfully. They promise their authors in best book designing and quality book printing and make sure that your job is done. They are very author-friendly. They work very hard for helping young and first-time authors. They provide quality control to traditional publishing houses with experts in editing, formatting and art designing. They offer a personal service, tailored to each author and real experts who care about your book with 100% author royalty. All published writers use proof-readers and editors. They will help you with your book to be as good as it can be. They publish books on all topics and categories such as fiction, nonfiction, children's book, poetry, biographies and autobiographies, management, technical, self-help, reference, booklets, novellas, academic books, training manuals and product manuals. You can publish a book in either of the two languages i.e. Hindi and English. They help your book get launched with marketing, distribution, PR and Amazon & iTunes eBook distribution. They will help you publish your book professionally. You keep all your royalties and all rights during the process of publishing your book. The books they produce are indistinguishable from books by the largest publishing houses.
Rastogi Publications was established in 1966 by two young trained and well-educated brothers, who had sufficient experience of the book publishing business in their family publishing company. They started this company with the sole objective to provide to the Indian students moderately priced well produced standard textbooks, authored by eminent teachers having specialization in their respective branches of study. It is a matter of utmost satisfaction that thousands of students all over India and in many Afro-Asian countries, having English as their medium of study have been greatly benefited by their publications in the last 38 years. Here, it is satisfying to mention that due to the quality of their textbooks these have been approved and recommended in the universities. Their publications are being appreciated by the readers because of its simple and lucid language, up-to-date & authentic subject matter, fine illustrations, quality printing & binding and moderate price. Most of the college/university students especially Indian and Afro-Asian countries find our text-books useful and affordable, for their undergraduate and postgraduate courses. They specialize in the publication of college & university level text-books in Botany, Zoology, Biological-Sciences, Cell Biology, Environmental Science, Agriculture, Genetics, Biotechnology and other related areas. Soon they are also planning to bring out textbooks for undergraduate courses in Engineering.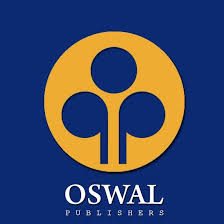 Powered with a mission to provide quality educational resources, Oswal Printers & Publishers was established in 1985 under the leadership of Mr. Mukesh Jain. Over the past 30 years, they have strived to develop academic content that will aid and incite students and teachers towards their goals of scholastic excellence. Oswal Publishers have been synonymous with extensively researched, meticulously articulated and broadly edited content that caters to the various National and Regional Academic Boards in India. Their editors, authors and advisers are of vital importance to them. They work together to develop their books through research and editing, conforming to the latest syllabus, to bring out titles that will provide a complete coverage of the subject in a manner conducive to learning. They maintain strong ties with schools, teachers and distributors across India and have been able to effectively use these relations to sustain their pan-India presence. This allows availability of the books at the nearest retail outlets, thus strengthening their customer interface. They have a wide selection of titles ranging from textbooks, guidebooks, question banks, most likely question sets for high school to senior secondary levels and 10 years solved papers.
This post was created with our nice and easy submission form. Create your post!
Comment