Welcome to the 21st Century!!! It's no longer an astonishing stunt to be able to drive a car that can escape a passerby's vision but what if I told you that your eye can read as fast as a racing car.?The reading intellectuals of this innovate-every-moment century have mastered the art of reading 25,000 words per minute !!!
What is SPEED READING?
The concept of speed reading emerged in the 1950s when reading evolved as a favorite pastime, especially, for the elite and since it has grown gradually to the limelight. Speed reading is primarily the practice of reading textual data at a pace faster than the average reading speed of 300-400 words per minute. However, some focus solely on reading while others also consider the importance of comprehending sentences you read. "Speed reading is reading visually and not like a conversation", says World's current fastest reader Howard Berg. Ex-American President Theodore Roosevelt's says, "The wise thing to do is simply skip the bosh & twaddle and vulgarity & untruth and get the benefit out of the rest.":
Read more:
http://www.dummies.com/education/language-arts/speed-reading/what-is-speed-reading/
https://www.mindtools.com/speedrd.html
SOME COOL TECHNIQUES YOU SHOULD TRY: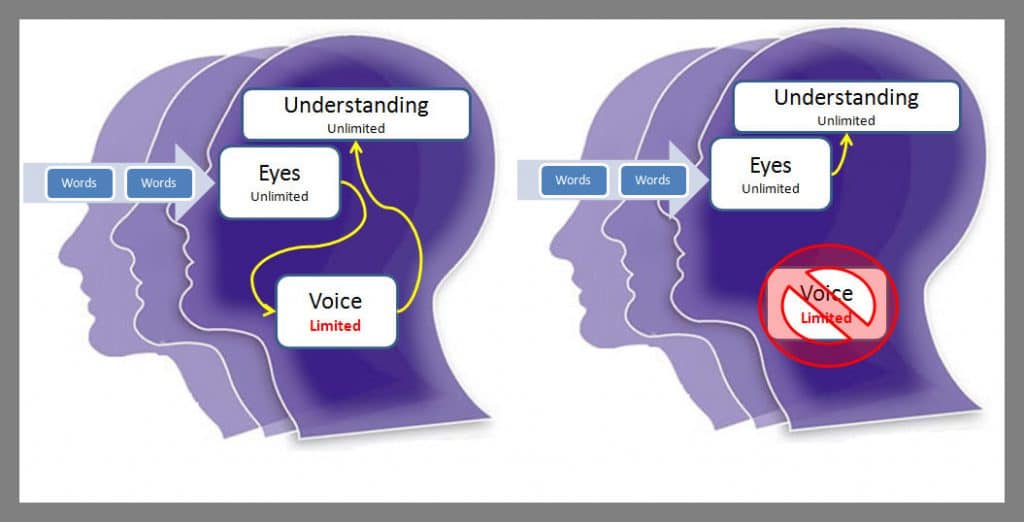 1 – SKIMMING
This is just like licking the surface of a freshly scooped ice cream for the first time; you get its essence but you get its complete taste only after relishing every bite. In layman language, skimming is to swiftly read through lines of words such that you pick enough words to fill in the blanks and assimilate the remaining story by yourself. Since you are reading on the surface, more than often, discerning the context of the sentences precisely, becomes difficult.
COMPREHENSION: Low
SPEED READING: Fast
2 – CHUNKING:
The process of disintegration involves breaking a huge complicated element into small chunks so as to comprehend its wholesome meaning. Chunking follows the same principle; break large paragraphs into small groups of words. This quickens the process of reading and grasping text.
COMPREHENSION: Good
SPEED READING: Average
3 – META-GUIDING:
Remember practicing reading from textbooks during English classes in school? Did your English teacher tell you to place your finger on the text lines and follow what she reads aloud from the textbook? Of course, you found it ridiculously stupid. Even I was taken by surprise when I found out that it is quite efficient a speed reading exercise. To read faster just slide your finger faster through the paragraphs and your eye will be forced to follow.  Science explains that this happens because the reader is visualizing shapes subconsciously while reading.
COMPREHENSION: High
SPEED READING: Average
4 – PERIPHERAL VISION EXPANSION:
Normally, one tends to read just by looking straight at the lines of text to be read. How about utilizing the power of eye on the circumference as well.  The technique is to see from the periphery of the eye as well such that you see more and hence read more. This can help by reducing physical movement of the eye to read ends or by reading multiple lines at once.
COMPREHENSION: Average
SPEED READING: High
5- RAPID SERIAL VISUAL PRESENTATION (RSVP)
This is one of the prominently used technique to stimulate your brain and eye to read faster. The idea is to move visual elements rapidly to fasten the synchronization between your brain and eye and accustom your organs to the speed.
COMPREHENSION: Average
SPEED READING: High
Some more tips:
From the world's fastest speed reader – Howard Berg https://www.youtube.com/watch?v=_dKXwgwWdS8&feature=youtu.be
http://fourhourworkweek.com/2009/07/30/speed-reading-and-accelerated-learning/
https://cypherstpatricks.wordpress.com/2013/10/05/how-to-read-faster-bill-cosbys-three-proven-strategies/
WHICH TECHNIQUE SHOULD I ADOPT?
Well, it's a tough question to answer as your choice of techniques depends on :
The purpose of speed reading: You may have to finish piles of books like Chartered Accountant and UPSC exam students or just skim through data to investigate a case or simply want to finish a novel that has taken you too long
Your comfort: Do you prefer old school or modern techniques? Will you be able to comprehend better with techniques that focus on comprehension or speed reading? Do you want to comprehend less or more?
WHO CAN HELP YOU?
Website
In Brief
Features
Rate (INR) for full course
Best-ups
Providing live expert guidance at every step since 2010, it employs 7 strategies to teach through different courses based on the learners need
15 software-based activities

20,477 e-books

Techniques to remove bad habits

5400
Personalized training

Video Tutorials

Progress tracker

Fun brain exercises

A web application existing from over 20 years to improve fluency, reading speed and comprehension in four editions – Education, Family, Classic Desktop and Personal.
Activities to improve reading

Vocabulary and memory exercise

Text classified into 13 levels based on complexity

2600 – 4600
Best-selling authors as faculty

Accessible on cloud

Assessment by progress reports

In association with 7 Speed Reading
15 software-based activities

20,477 e-books

Techniques to remove bad habits

2500
Speed tracker

12 month refund guarantee

Since 1996, developed The Reader's Edge software which focuses on speed reading, fluency and recall guaranteeing a minimum of 2.5 times faster speed.
12 Speed reading and pace reading exercises

Vocabulary and comprehension practice

Bad habits elimination

5300 – 10,000
Multilingual text

Newspaper column practice

Inbuilt we dictionary

Suitable for all ages

Opens directly to the demo page which tests you by 8 eye-and-speed reading exercises to provide you a baseline. Suitable for professional, personal and educational use
Employs RSVP, skimming and peripheral vision methodology prominently

Works on subscription basis

800/month

6600/year

Graphical and interactive

Suitable for all ages

Very efficient to improve speed reading on a regular basis

A program solely focusing on enhancing you reading speed since 1996. It assesses and educates you through it's online or educational program
Works on subscription basis

67% increment in speed in 32 sessions

5000 ebook library

Vocabulary and speed reading exercises

9270/three months

17,300/ year

Suitable for 13 years and above

Practice in groups

Printed assessment reports
BENEFITS OF SPEED READING
Comprehending more information in lesser time
Enhancing memory power
Improvement performance in daily tasks such as preparing for a presentation or completing assignments
Strengthens your confidence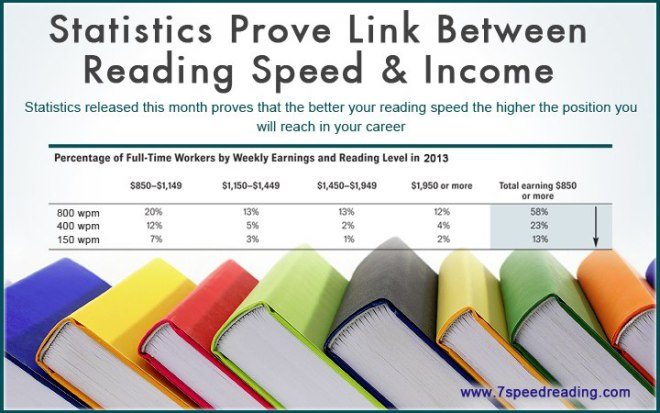 BEWARE OF THESE BAD HABITS:
1- SUBVOCALIZATION
The mental power of humans is much more than we can fathom such that it can out beat our manual strategies. Subvocalization is nothing but a subconscious effort of our mind to help comprehend information that we are reading. Next time you read something, check if your mind reads silently what your eye is seeing to store the information. Of course, it does; haven't you been taught to do that since your birth?
As you grow, your brain's capability grows and hence it can digest the maturity of your habits. So if you want to read fast, suppress the voice of your brain and shift your concentration on comprehending silently and reading visually.
2 – READING EVERY WORD
Did you actually understand the meaning of the sentences you have read previously or are they registered as distinct words in your brain? Well, yes it happens.  Hence, never read word by word; our brain will forget to run background processes that help you decipher the meaning of the text you have just read.
3- REGRESSION 
Do you need another reading of the paragraphs above or are you clear? Maybe you do?
Exactly! That is a regression. As long as you have the book as your companion, your brain is confident that you can always go back; so it reads with a laidback attitude. Sometimes you tend to re-read sentences because you feel that you have lost track or have missed some important data or because you weren't actually concentrating on what you were reading. This is time-consuming and hinders speed reading largely.
4- MULTI-TASKING IS BAD READING
You cannot read and listen to music at the same time. The new generation believes that they can easily train their mind to multitask and focus without disruption. Well, in the case of reading, it seems a little difficult as reading requires a large portion of your concentration.
Read more:
http://www.speedreadinglounge.com/overcoming-bad-reading-habits
http://www.developgoodhabits.com/how-to-read-faster/
COUNTER OPINION – SPEED READING IS A MYTH
Do you think it is humanly possible to read 10,000 words per minute? If you do sense something fishy here, some more people are in support of your opinion too. Some scientists prophesize that speed reading is unattainable. Keith Rayner, an eye-tracking specialist from the University of California, San Diego concludes that reading is limited by the anatomy of the retina. He also states that beyond a certain limit comprehension and visualization is impossible.
Criticizing this dominant practice of speed reading programs to suppress sub-vocalization, he argues that it weakens our comprehension skills. Methods like RSVP operate at speeds faster than a human brain can gauge and hence can harm brain functioning.
Read More
http://lifehacker.com/the-truth-about-speed-reading-1542508398
https://www.scotthyoung.com/blog/2015/01/19/speed-reading-redo/
CONCLUSION
[sociallocker]In my opinion, Speed Reading is a healthy practice which should be done regularly even though you might not have set goals which require its aid. If you are curious mind who reads or surfs very often, then speed reading would prove to be a fun task more than a challenging course. However, if you read just for leisure, practice speed reading and you would be amazed by the pace at which you finish your favorite book list!
I am sure you are wondering why you should pay to practice speed reading; I was in a similar frame of mind before I knew much about the subject. Now when I know, I have already applied for a free trail from the TOP 6 WEBSITES mentioned above. Isn't it worth a try if it claims to provide your reading a beneficial structure and skills whose absence may not make a difference but whose presence gives you an edge over others?
Alongside, I also strongly believe, speed reading is a good practice but when you push yourself to limits you should not even wander around, you open Pandora's box. Speed reading is definitely not a myth but it certainly cannot be termed as a magical stunt.[/sociallocker]
Related Links
https://thefastlearners.com/clubs/
https://www.toptenreviews.com/software/education/best-speed-reading-software/
You Might Want To Read:
Lsat, Gujarat Technological Universitym E Power System Modeling Simulation Mock Test Paper 20, Picasso Animation College Bangalore, Jipmer Model Paper English, Home Science Question Paper 4 2005, Net Folk Literature Mock Test Paper 130, Gujarat Technological Universityb E Communication Skills Mock Test Paper 15, Jee Binomial Theorem, Mystudycart Vs Askiitians, Class X Test Series