UPSC  is regarded among the most coveted exams in the country. Regarded as the tough nut to crack, the examination requires the aspirants to possess sound analytical skills and in-depth knowledge of various subjects ranging from economy, polity, history, geography and last but not the least, current affairs which carries most weightage according to the new pattern. To see the current pattern of questions asked go to https://edugorilla.com/downloads-tag/upsc/
Coaching institutes can be crucial in building the basics of the candidate besides honing their analytical skills. So it is generally recommended that aspirants join one year full- fledged coaching programme before plunging into the competition. "But which coaching should I join?" Many candidates face this dilemma and so we present you the detailed analysis of Best eight coaching institutes of the country.
Note: Vajiram and Ravi claims Best 10 rank holders belonged to their institute
Vision claims Best 7 rank holders were from their institute
Insights had a batch size of only 20 and registered highest success ratio
Date was unavailable for other institutes
Source: Coaching websites and newspaper advertisements

VAJIRAM & RAVI
Location: New Delhi
Contact details: www.vajiramandravi.com
Overview: Founded by Professor Velayutham in 1976, it guides students at all levels of preparation. Students from all over the country flock to join this coaching institute located in New Delhi. It also provides correspondence course beneficial for students who can't come to New Delhi for coaching. Recently, it has started providing guidance for history and economics optional.
Salient Features:
Flexible batch timings: With two hour batches running from 7.30 am in the morning to 7.30 in the evening, a student has the option to choose any batch according to his convenience.
Experienced faculty: Vajiram and Ravi has experienced and highly qualified faculty. As many as 10 teachers are engaged in teaching GS, each specializing in their subject.
Updated study material and test series: Vajiram's study material is updated every year. Alongwith books for each subject in GS; the institute also gives current affairs books for every student joining the GS course.
Crucial for building basics: Three out of five aspirants join Vajiram and Ravi. Experienced faculty is instrumental in building strong basics especially for students from non humanities background.
Too large batch size: Critics say Vajiram's batch size is, however, too large for any aspirant to get individual attention. With 700+ students in each batch, there are problems of suffocation in the room and concentration.

VISIONIAS 
Location: New Delhi
Contact details: visionias.in
Overview: Vision IAS is a premier coaching and research institute providing systematic guidance at all levels of UPSC examination. Founded by Ajay Kumar Singh and Anoop Kumar Singh, this institute has emerged at the forefront among other coaching institutes.
Salient features
Updated Study material: Vision IAS offers comprehensive and thoroughly updated study material covering each and every portion of GS course. The material is constantly evolved to keep in line with the current affairs.
Comprehensive Test series: Test series is the hallmark of Vision IAS. Closely aligned to present day UPSC pattern, the test papers are thoroughly evaluated in line with UPSC pattern to give a clear picture the student about his level of preparation.
Workshops: This coaching also provides open workshops on strategy to crack UPSC examination, art of answer writing, fac to face interactions with previous successful students.
Smart classes: The coaching provides option of attending classes at New Delhi centre and also from live video streaming at home. A lot of important study material is uploaded on website which is of great help to students.
Bilingual medium: Vision offers coaching and study material both for Hindi and English medium students. Hindi medium students, however, complain that their Hindi standard is not upto the mark
ALS
Location: New Delhi (four branches)
Contact details: www.iasals.com
Overview: ALS was founded with the view to play a catalytic role in not only teaching students for UPSC but also grooming them for the coveted services. Mr. Shashank Atom, Mr. Manoj Kumar Singh and Mr. Jojo Matthews have been instrumental in taking the institute to new heights.
Salient features
Flexible modules: The institute offers flexible modules like regular course, GS strategist course incorporating CSAT, crash course for mains and GS fast track course with current affairs.
Good infrastructure: Spread over 75000 sq ft, ALS boasts of sound infrastructure with the state of the art classes equipped with audio-visual facility.
Library: The institute also has a library for the benefit of students enrolled in some course at the institute.
Publication: The institute has its own publication wing producing many books on current affairs and GS subjects. It also brings out a monthly magazine called Competition Wizard dedicated to civil services. Its books are available with the coaching institute as well as in the open market.
Hostel facility: The institute also provides the hostel facility to students on first come first serve basis.
SRIRAM'S IAS
Location: New Delhi (2 branches)
Contact details: www.sriramsias.com
Overview: Sriram's IAS was founded by Professor Sriram in 1985. It is the only institute that offers in depth coaching only for GS course. With its updated study material, it has emerged as widely preferred institute for GS.
Salient features
Comprehensive package: The institute offers comprehensive package for students joining GS course. Preliminary test series, mains test series and essay package is included as a part of package. Thus this institute integrates preliminary and mains preparation in true sense of a term and is a value for money.
Unique approach: This coaching adopts unique strategy to tackle UPSC. Unlike other coaching institutes which teach various subjects simultaneously, this institute teaches subject one by one. Answer writing is taken up in class daily and is included as a part of GS package. Sriram doesn't believe in making students jot down notes. Classes are more of in the nature of discussions.
Covers entire course on time: Sriram's IAS is the only institute which finishes the entire course on time, in fact before time. Students are given preparation leave before examinations.
Good for certain GS modules: In Sriram, modules of geography and economy are covered in depth by Professor Sriram himself. Their printed study material on these subjects is in high demand among aspirants.
SHANKAR IAS ACADEMY
Location: Chennai, Salem
Contact details: www.shankariasacademy.com
Overview: Founded in 2004 by Mr. D Shankar, this is an ISO certified premier coaching institute in South India. It is gaining fast recognition especially in South India due to its comprehensive and updated study material.
Salient features
Reasonable fees: Shankar IAS Academy offers comprehensive coverage of GS course within one lakh while others offer GS course for fees exceeding one lakh.
Comprehensive and updated study material: Shankar IAS academy offers most updated and comprehensive study material. As a result, it is gaining popularity in not only South but also in North India. Its study material on environment in GS course is widely acclaimed throughout the country.
Flexible batch scheduling: The coaching holds two batches: one on weekdays and the other on weekends. Weekend batch is good for working professionals while students prefer weekday batches.
Very close to UPSC tests: The test series at Shankar IAS academy is closely aligned  to present day pattern.

ABHIMANU'S IAS
Location: Delhi,Chandigarh,Karnal,Yamunanagar,Shimla,Jammu,Hoshiarpur,Jalandhar,Patiala,Bhatinda,Ludhiana and Amritsar
Contact details: www.abhimanuias.com
Overview: Founded in 1999, Abhimanu's has slowly risen to the ranks of premier coaching institute for UPSC in north India.
Salient features
Diverse modules: The coaching offers diverse modules for IAS preparation. Besides regular and correspondence course, it has foundation course for beginners, special course three year course for students doing graduation and SAHAS (sit at home and succeed course).
Fee Concession: The coaching offers 10 percent fee concession for students belonging to the reserved category.
Value added services: Students at Abhimanu's have the option of accessing the missed lecture through videos on laptops and other electronic devices. Students enrolled at Abhimanu's also get access to online portal containing weekly current affairs, online video classes, discussion board and the like.
Counseling: The institute also makes special arrangements for counseling to tackle problems of students like anxiety and stress.
Repeat batch facility: Students who wish to repeat the entire batch can do so free of cost subject to fulfilling certain conditions.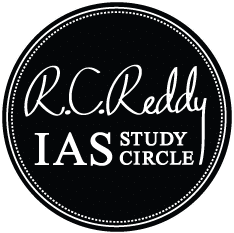 R.C. REDDY
Location: Hyderabad
Contact details: www.rcreddyiasstudycircle.com
Overview: Founded by RC Reddy, this institute has been successfully guiding students for UPSC for past 38 years. It is themo st sought after coaching in Hyderabad and the rest of South India.Recently it has inaugurated new campus to accommodate increasing number of students.
Salient features
Start to end coaching: R C Reddy provides start to end coaching from preliminary examination till interview in GS programme. Students need not pay separately for taking interview guidance.
Good faculty: Based on the feedback of coaching staff and its alumni. The distinguishing feature of R.C. Reddy coaching institute is its experienced faculty. It comprises both permanent and guest lectures. There is a comprehensive coverage of both syllabus and current affairs.
Topical tests and open tests: The coaching conducts sectional and topical test weekly to assess the performance of its students. It conducted three open mock tests just before preliminary examinations this year.
Large batch size: Each batch consists of about 250 students. Large batch size has both pros and cons. Some students say large batch size facilitates better interaction and indicates the growing popularity of the coaching while other complain that large batch size hampers individual attention.

INSIGHTS IAS
Location: Bangalore
Contact details: www.insightsactivelearn.com/
Overview: Though founded only in 2014, it has shot to fame due to high success ratio. Before that, Insights has already established a blog dedicated solely for IAS preparation helpful especially for students living in remote areas. So the coaching found many takers. Currently they offer preliminary and mains test series only.
Salient features:
Small batch size: Insights emphasizes on limited batch size. Last year, they had 20 students only.
No fees: From this year onwards, Insights is offering test series to deserving students free of cost. This move is beneficial for students belonging to weak economic and social background.
Rigorous admission process: Getting selected for Insights coaching is not easy. The students are shortlisted based on their educational performance of past years and their experience in writing civil services examination. Insights prefer students who have written the examination atleast more than once.
Individual attention: With small batch size, it is possible to give individual attention to their students.
Dedicated blog for preparation: Insights offers a dedicated blog which is open to students from all over the country. The blog has section dedicated to current affairs, answer writing practice, editorials from various sources and is a vast storehouse of useful study material for UPSC. Students claim to be helpful in their mains examination preparation.
| | | | |
| --- | --- | --- | --- |
| Coaching | Year of establishment | Location | Fees(forGS course) |
| Vajiram and Ravi | 1976 | New Delhi | Rs 1,33,000 |
| Vision IAS | – | New Delhi(2 centres) | Rs 1,20,000 |
| ALS | – | New Delhi(4 centres) | Rs 1,48,600 |
| Sriram's IAS | 1985 | New Delhi(2 centres) | Rs 1,35,000 |
| Shankar's IAS | 2004 | Chennai(2 centres),Salem | Rs 65,750 |
| Abhimanu's IAS | 1999 | 12 centres in North India | Rs 1,09,500 |
| RC Reddy IAS |   | Hyderabad | Rs 92,200 |
| Insights | 2014 | Bangalore | Free |
Verdict
[sociallocker]We suggest that you join Vajiram and Ravi or[sociallocker] Vision. Though Vajiram and Ravi is the most preferred institute by students, it would not be useful for if you are looking for individual attention. Also Vajiram is losing its sheen slowly to Vision due to latter's updated study material and test series. With hostel facility and good infrastructure, ALS would not be a bad option too. However, for those living in south India, Shankar IAS Academy is the best option. Before joining any coaching institute, we suggest that you undertake thorough research about its faculty, study material and the like. Don't join any coaching institute just because your friends are joining the same. Also remember, it is the individual effort and not coaching that matters most in UPSC. Good luck!
Also Read : UPSC CIVIL SERVICES 2018 (All details)
References:
https://market.edugorilla.com/study-material/government-jobs/upsc/
Feedback of coaching alumni and UPSC aspirants
Coaching websites and advertisements
Coaching interviews[/sociallocker]
You Might Want To Read:
Vedas Ias Bareilly, Upsc Cs Main 2011, Iit Jam Geology Mock Test Paper 2, Cgpsc Question Answer Paper 2014 45, Panther House Publication Add 50000 Productive Hours Life 2, Pragnya Ias Hyderabad, Uceed 2017 Exam Centres, Advertisement, Delhi University Certificate Diploma Mock Test Paper 70, Mechanical Engineering Definition Career Path Colleges Jobs Salary