Economies are falling, cultures are mixing, countries are shaking hands for political and financial gains, our children know more than what we knew at our age, a particular set of subjects no more define a degree, research is penetrating deep into every field, the battle for survival is become hideous and competitive; its amazing how GLOBALISATION has equaled itself to humans' survival instinct. Fortunately, under its umbrella the education sector is also proliferating. Considering India in particular, over 3lakh students travel abroad every year to pursue undergraduate and postgraduate programs. There has been a 40% rise in the number of undergraduate students going abroad to study since 2013.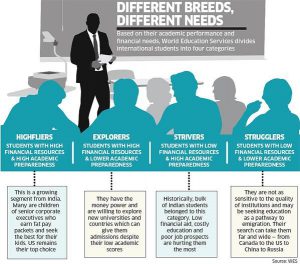 WHY DO INDIANS PREFER STUDYING ABROAD?
Its not just their fancy open culture that attracts students; there are several reasons why Indians have been hunting for education opportunities abroad such as:
LACK OF QUALITY PROGRAMMES
Indian education system does not incorporate courses relating to less chosen subjects and if they do, they are either sidelined by the university or are not recognized by national and international experts as worthy. For example, in social sciences and arts, very few courses with substantial material exist and is not provided many colleges or universities either.
MINIMAL ENCOURAGEMENT TO RESEARCH
Research has gradually evolved as subject of interest for many but lack of infrastructural facilities and financial support discourages Indian students. On the other hand, foreign governments and universities provide funds, scholarships along with required facilities and appreciation; encouraging students from overseas to utilize their resources to conduct research.
FEW RECOGNISED INSTITUTES
India is also a home to reputed institutes like IISc, IIT, AIIMS which provide excellent education and infrastructure but they are very few. Hence, when seats exhaust students opt to study abroad.
PRIORITY TO FOREIGN DEGREE
Indian companies and organizations look up to a candidate who has obtained a degree from a Non-Indian university. Therefore, the chance of a candidate to get a desired job increases.
WELCOMING ENVIRONMENT
Universities abroad are enthusiastic in accommodating students from different cultural backgrounds. To avoid financial constraints from bothering the students, scholarships and assistantships are also granted.  As a result, often students settle down there even after completing education.
https://www.thehindu.com/opinion/op-ed/why-do-indians-want-to-study-abroad/article11120213.ece1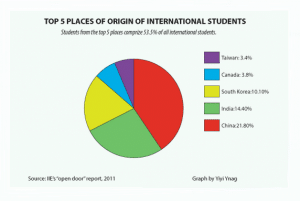 So you see your future bright out there? You can consult the organizations below to polish your knowledge:
 Best 8 EDUCATION CONSULTANTS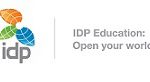 IDP EDUCATION:
Connected with a wide network of over 100 placement centres in 32 countries, IDP has lived for 50 years now. It is 50% owned by Australian universities and has successfully enrolled over 4 lakh students in Australia, US, UK, Canada and New Zealand. IDP also co-owns IELTS (International English Language Testing System, an English language proficiency test accepted by over 9000 organisations worldwide. It organizes education fairs of universities from different countries to exhibit the prospective careers and quality standards annually.

KAAISER EDUCATION CONSULTANTS :
An expert in securing seats for students in Australia, Kaaiser was established in 1997 and has continued to associate with several universities in Australia, US, UK, New Zealand, Singapore, Canada and Germany. Additionally, Kaaiser has been awarded the PVA pilot project by the Australian High Commission, New Delhi and also has the highest student visa success rate for students visiting Australia. Their services can be broadly classified into:
Educational counselling
Course selection
Visa Assistance
Financial assistance which also includes getting scholarships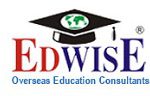 EDWISE EDUCATION CONSULTANTS:
Providing international coaching consultation since 1991, Edwise can help you get admission in universities in UK, USA, Canada, Australia, New Zealand, Singapore, Ireland, France, Dubai, Malaysia, Spain, Germany, Switzerland and Mauritius. They also provide assistance in:
IELTS registration
Hosting direct interviews with universities
Personalized coaching for GMAT/GPE/SAT/TOEFL/IELTS etc
Academic Pathway Planning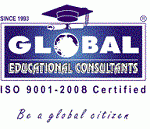 GLOBAL EDUCATION CONSULTANTS:
Serving as an education consultant since 1993, Global Education has admitted over 3000 students in foreign universities. Its services can be availed in packages depending on your requirements. Widely categorizing its services:
Guidance to appear for GMAT/SAT/GRE/TOEFL/IELTS
Selecting course in the desired country
Application processing
Following up and securing admission
Visa guidance
Bank loan and travel arrangements

THE CHOPRAS:
With over 31 offices in India, Australia and Nepal, Chopras began their endeavor in 1995. It also organizes several education fairs including the Global Education Fair which witnesses over 60 universities from about 9 countries and is held in 12 cities. Some of the services provided include:
Profiling
Country/University/Course selection
Document editing
Application review and submission
Interview preparation
Visa counselling
Accommodation and travel guidance
Scholarship guidance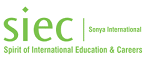 SIEC:
With a history of 20 years, SIEC can help you get admission in Australia, Germany, Canada, Ireland, UK, USA, New Zealand and Singapore. SIEC is also associated with important organisations of several countries such as British High Commission and New Zealand Specialist agency and is the founding member of AAERI (Association of Australian Education Representatives in India). Some of the services they offer are:
Test preparation for IELTS/TOEFL/PTE/GRE/GMAT/SAT
Course/Country/University selection
Visa application
Scholarship guidance

MERIT EDUCATION CONSULTANTS:
Since 1997, Merit has helped students study successfully in USA, Germany, Canada, New Zealand, Australia, Singapore, UK, Ireland, Italy, Sweden, Netherlands, France, etc. Its services include:
Choosing the right course and university
Admission guidance
Visa assistance
Pre Departure briefings
Career Counselling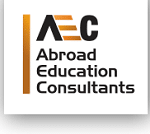 ABROAD EDUCATION CONSULTANTS:
AEC is associated with 48 universities in USA, Canada, Ireland, UK, Germany, UAE, Germany, Malaysia, Singapore, Australia and New Zealand since its inception in 1995. Over 4000 students have successfully enrolled in universities abroad with the help of AEC services such as:
Student profile analysis
Course/University selection
Financial/Scholarship aid
Visa guidance
Pre-departure guidance
Post arrival assistance
MOST PREFERED COUNTRIES BY INDIANS TO STUDY ABROAD
| | | |
| --- | --- | --- |
| Rank | Country | |
| 1 | United States of America |   |
| 2 | United Kingdom | |
| 3 | Australia |   |
|   4 | New Zealand |   |
| 5 | Canada |   |
| 6 | Germany |   |
| 7 | China |   |
| 8 | Singapore |   |
| 9 | Ireland |   |
| 10 | UAE |   |
https://studyabroad.careers360.com/articles/top-ten-study-abroad-destinations-indian-students
https://www.mapsofindia.com/my-india/education/most-preferred-foreign-universities-by-indian-students
ROLE OF EDUCATION FAIRS HELD BY EDUCATION CONSULTANTS
From past 10 years, education fairs are the most popular affair amongst overseas education consultants, foreign universities and other allied companies. Several universities from across the world participate to exhibit their courses, facilities, scholarships, faculty expertise, infrastructure and offers. You should consider attending one because:
Comparative analysis: a live opportunity to compare courses, infrastructure, fees, faculty standards, scholarships, etc and choose the best option while you converse with the delegates representing universities.
Access to offers like education fee waiver and on-spot admissions. A one-to-one conversation with the university representatives is the most favorable time to know what the university requires in the application especially the SOP.
This is also a platform to gain combined knowledge from experts on various matters concerning you
Best education fairs in India are:
VERDICT: ARE EDUCATION CONSULTANTS AND EDUCATION FAIRS A WISE CHOICE?
[sociallocker]Ofcourse you would have heard of the international Tri-Valley scam or the New Zealand visa fraud that occurred last month in Hyderabad; such activities are definitely operating in small pockets haphazardly. But, it does not imply that all education consultants, agents or universities are bogus. Some risks are worth results such as this, however, you need to be vigilant. Before you choose any university or approach any consultant, verify their credentials, ensure you have substantial proof to call a university valid, cross-check the documents provided by the education consultants and clarify every minute loophole before you take the final call. Similar steps apply if you visit an education fair. It is very likely that you are offered on-spot admissions and fee waiver but do not pay or provide your biodata unless you have done a background check.
On the flip side, education consultants can be reliable and a helpful choice as well. They make securing admissions easier. They are aware of international standards, specific country/university requirements, can help you with application forms, accommodation, travel, emigration and other facilities. Another noteworthy benefit which you can utilize to the maximum is their experience; they are knowledgeable on which country is the right choice for a particular program. It is possible that all the prospective universities would not have made to your list simply because you are not aware of their existence. It is here where they come to rescue by opening a wide variety of universities before you. Now based on your required education standards you can make the best choice![/sociallocker]
You Might Want To Read:
Best 8 Result Oriented Iit Jee Coaching Institutes In Lucknow, The Achievers Ias Academy, Upsc Ifs Chemistry Paper I Question Paper 2014, Departmental Examination Question Paper 4 2009, Finance And Financial Reporting, Lvs Civil Service Institute Vs D3 Classes, Money Banking Question Paper 13 2009, Power System, Bachelor Of Computer Sciencebcs Mock Test Paper 40, Ugc Net Human Right Question Paper 3 2015