Best 8 IIT JEE Coaching in Kota
Date : July 18, 2019
IIT JEE (Main and Advanced) is an entrance exam for engineering undergraduate courses. Every year an average of 10 lakh students appear for this examination in order to get into engineering colleges of India. The reason is very clear, the market for engineers is vast and high paying too in India and abroad. To get into an IIT is a tough task but a high motive can sail your boat in JEE. All you need is the best guidance as an aspiring student. Kota is historically a well-known place for IIT JEE aspirants. It is because a major portion of students studying in Kota passes JEE securing a place in renowned Engineering College.
Countless student joins various JEE coaching institutes to find the right guidance to achieve their target. It's essential that you should join a coaching Institute that best suits your study pattern and financial needs. So if you are confused on what is your destination for IIT JEE Coaching, here is a list of best 8 coaching institutes for IIT JEE in Kota and why you should go for them.
Below list is contributed by our readers. If you feel any Coaching is not covered, you can add it to the list.

Gravity has been providing preparation of various competitive exams for more than a decade.  On its official website, it boasts of producing over 2500 selections in IIT-JEE/NEET and of its salient features where the coaching prepares the students both for the board exam and the IIT JEE as well, by merging the syllabus.

Features
Both the board and IIT/NEET Preparation is merged
Founded in 1991, Bansal Classes has emerged as a premier coaching for JEE Main examination not only in Kota but throughout the country. It is the single coaching institute of India to give over 20,000 selections in JEE.

Features
The Institute offers 24×7 support through website live chat and toll-free number.
Bansal Classes has been consistently delivering excellent results over the years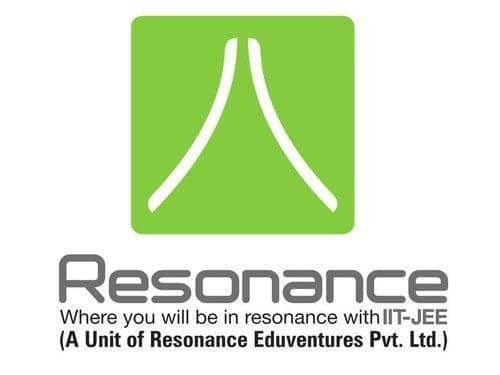 Resonance has a legacy of more than 16 years in shaping some of the best minds in the country up in the year 2001. Founded by Ram Krishna Verma, this premium coaching institute has its headquarters in Kota, Rajasthan. Its study centres are spread across the country. It offers a multitude of courses for students of various classes, subjects and examinations. In the past the institute has produced many topper in IIT and AIIMS. Unlike rest of the peers resonance has also established itself as a brand in coaching for secondary classes.

Features
Learner-Centric and Performance-Based
A Wide Range of Academic Programmes
Provision for Distance and e-Learning courses
Counselling and Support Cell
Exceptional Success and Results
For the past couple of years this academy has been one of the top rankers in terms of providing quality education. Its classroom programs have been highly rated as one of the best. Being able to tread a ground firmly and solidly with undeterred strike of confidence is what best encapsulates all that vibrant has been able to achieve throughout. It started with the normal classroom programs that many mundane academies mushrooming throughout the country provide. However the tint of brilliance was added with its unfailing feats of excellence and its ability to translate classroom study into qualifying margins that get students off the deck into some of the promising institutions of the country. SPECIALIZATIONS:  One of the best faculty team of Kota  Selections into iit-jee advanced which amounts to a staggering plus 40 percentage of the total students as enrolled  Following the year 2013 it has only peaked in terms of its excellence  With 1404 selections in JEE advance it success rate for year 2016 is phenomenal 49.29%.
Fill this form and get best deals on "IIT-JEE (Main / Advanced) Coaching classes"
100% genuine institutes aiming to help you ace studies
Get immediate response from the institutes
Compare institutes and pick only the best!
Feel free to choose the institute you like, and rest will be taken care of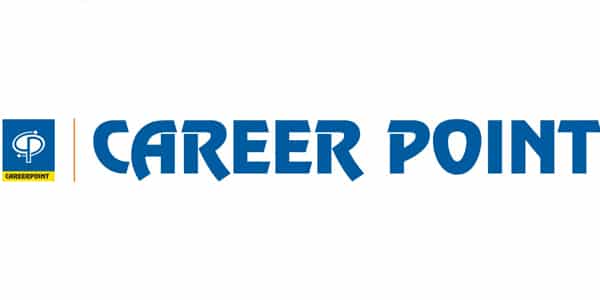 In May 1993, Career Point was incorporated to impart quality education to students preparing for various competitive examinations. With the sky-high ideals and commitment to excellence, now Career Point has taken a shape of vibrant, dynamic, responsible and one of the most successful coaching institute of the country. Career Point is unique for the quality of education that it imparts to students and its dedication towards their success. Today, Career Point stands apart and well above the rest on a distinguished platform, as an epitome of success. This could be achieved simply by virtue of the excellent teaching methodology that Career Point has evolved, developed and implemented over the years.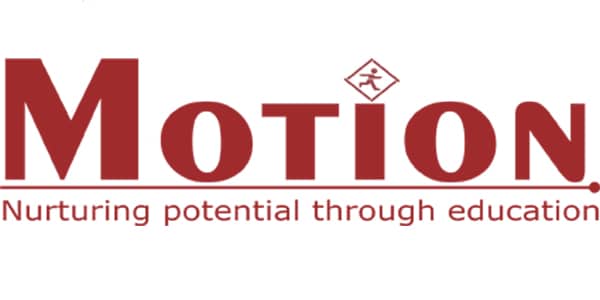 Motion is the fastest growing and leading institute in Kota for the preparation of JEE Mains and JEE Advanced NEET, AIIMS, NTSE, KVPY and Olympiad. Motion is a well-known name in the education industry for providing valuable eduservices to students. Faculty Members have always been the backbone of Motion. Growth of Staff Quantitatively and Qualitatively from 4 to 220 has surely been a sign of success. With nearly 13500+ selections in JEE exam since 2007and 200+ selection and 58 student selection for NEET in 2016 this institute never failed to impress students.

Features
• 50% scholarship for girls in coaching fees in Pre- Medical division.
• 5000+ Pages of detailed Topic wise Theory Notes
• Multi-Level Exercise Sheets containing 11,000 + Questions along with Explanatory Solutions.
• Mentorship: A mentor is allotted to a group of students.
• Motion's All India Test Series (AITS) is a simple yet highly effective test platform giving students multiple types of topic- wise tests with varying level of toughness
• Fee Structure: Rs. 82000 NEET

Rao IIT Academy was established at Kota by a Research Scientist, a Technocrat - turned - outstanding teacher Dr. B.V. Rao, M.SC., M.S.(IIT Madras), Ph.D.(IIT Delhi). In the year 2016, 685 students cleared the JEE exam. The institute has centers in Mumbai, Delhi, Puna, Nagpur, Kota, Silvassa and Kolhapur. The institute also provides distance learning program.

Features
• Topic wise tests are conducted every week in Physics, Chemistry, Mathematics and Biology.
• Board test and cumulative JEE/NEET test are conducted every month.
• Individual attention through tutorial classes with regular practice sessions.
• 29 selection out of 220 in NEET in the year 2016
• Fee structure Rs. 2,25,000 for JEE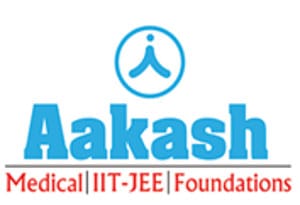 Aakash is one of the pioneers in terms of imparting professionally guided coaching classes in India for the Medical as well as engineering entrance examinations. Primarily it had been set up as a center where expert guidance could help those who were aspiring to take up medical courses to get through the tough to sustain medical entrances however sooner it had develop dual classes for both the medical as well as the engineering aspirants. The track record for its classes has been path breaking. However its classes for the IIT-JEE examinations even though have been well accepted yet they often lack the same repute as added to the medical examination preparation classes and its competitors have managed to shine better at occasions more than one SPECIALTIES:  Aakash classes delivers the TARGET-TWO years program which has been methodically designed and has been able to fetch best results in the entrance examinations.  Akash classes have been a name that has been trusted over the years in terms of providing coaching classes for medical aspirants  For the year 2016 Aakash gave 1462 selections in JEE advance with 3 in top 100.
This post was created with our nice and easy submission form. Create your post!
Comment