Best 5 AFCAT coaching institutes in Delhi
Date : July 30, 2019
Being an integral part of the Indian Armed Forces is a dream of today's youth. To join the Defence sector one needs to be perfect in handling complex and difficult situations. To join the Armed Forces, one needs to take any one of these exams viz SSB, IMU CET, NDA, CDS, AIRFORCE, TES. These exams grant a candidate admission to the various Defence wings of the nation. From the capital of India, Delhi we have always had many candidates who aspire for AFCAT. The best AFCAT coaching institutes in Delhi guide these aspirants closely and effectively. But before we speak of them, let's discuss AFCAT.
The Indian Air Force conducts the Air Force Common Admission Test twice a year. It is conducted to employ officers into the Indian Air Force. To qualify AFCAT, one needs to have a command in English, General Ability, Mathematics, Reasoning, and Military Aptitude. AFCAT is a computer-based exam and after qualifying which, each candidate needs to undergo the process of the SSB interviews which lasts for approximately a week. During this period all the candidates go through various physical and psychological tests to ascertain whether they are an officer material or not. Before being admitted to an academy every candidate appears for the medical examination. The candidates are then admitted to the wing of the Indian Air Force.
Every candidate needs to work hard to prepare for AFCAT as the Defence Forces conduct the toughest entrance exams held in the nation. Apart from self-study, the coaching institutes play a very important role in the preparation for AFCAT.
Most of the coaching institutes provide compiled study material of all the subjects of AFCAT which helps the candidates to prepare for this exam. AFCAT preparation requires dedication and continuous efforts to make the dream of its qualification come true. Here is a list of the best 5 AFCAT coaching institutes in Delhi which will help you to crack the same. It is their endeavor to remove your hesitation and improve your personality.

With its head held high, in the heart of the country, Delhi, stands The Cavalier. This academy has a history of training students for various Defence exams inclusive of AFCAT. Over the years, this coaching institute has progressed to become a brand name in whichever field it has begun to coach. The reviews that The Cavalier has been given by its students are evidence of the quality of education that is imparted here. There is a facility of hostel for the outstation students. The day scholars have a provision of lunch as well. The faculty here strives to make sure that no student is left behind once admitted to The Cavalier. These are some of the factors that have resulted in its recognition as one of the best AFCAT coaching institutes in Delhi.

Features
Presence of 2 branches in Delhi
Various study packages for students to choose from
Assistance for EKT and SSB interviews as well
Maintenance of track record of each student

This AFCAT coaching institute in Delhi is famous for being one of the best in its field. Well, there are many reasons for the same. Firstly, and most importantly, there is a policy of doubt clarifying classes right after each class. This helps students to clarify many of their doubts as and when they arise. This is one of the rank enhancement techniques that is employed by this AFCAT coaching institute. The faculty devises many such ways in which the performance of each student can be developed. Yet another factor that leads students to the doorsteps of Aim and Achieve is the affordability of its prices. There is also regular conduct of topic-wise tests to make sure each candidate is thorough with every chapter.

Features
Duration of the course is kept to 3 months
Small batch sizes of preferably 20
Availability of individual copies of notes for each student
Emphasis on the grooming the personality of candidates

Delhi Career Group has come a long way since its installation and has trained numerous students in various fields. With a faculty to aid in some of the major exams of Defence, Delhi Career Group has given wings to many AFCAT aspirants as well. There is a special emphasis given to the instilling of disciplinarian habits in the students. The students are mentored in a rigorous and beneficial manner. This training has helped it rank amongst the best AFCAT coaching institutes as well. The teaching methodology also results in the character grooming of the students, making them all the more worthy candidates for AFCAT.

Features
The facility of crash courses with a duration of 1/2/3 months
Obtainability of great study guides
Revision of previous year papers is also done
Well-kept classrooms to maintain an atmosphere of study
Fill this form and get best deals on "AFCAT Coaching classes"
100% genuine institutes aiming to help you ace studies
Get immediate response from the institutes
Compare institutes and pick only the best!
Feel free to choose the institute you like, and rest will be taken care of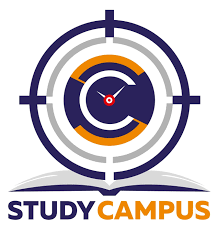 Established by Mr. Mahmood Hasan, Study Campus has aided several students in qualifying AFCAT with ease. The faculty refines the students rigorously so that in future they do no lag in conceptual knowledge. This institute provides guidance for courses like AFCAT, CLAT, NDA and Railways and many more. The faculty here are recruited only after a thorough background check and interview. The qualified teachers then come together to form a team which works to help the AFCAT aspirants. The teachers also pay attention to the development of each candidates personality. Hence, there is a regular organization of group discussions and mock interviews.

Features
Comprehensive study material is offered
Availability of test series both offline and online
Several guides with a student-focused approach
Restricted batch sizes of 20
This coaching institute can be safely termed as the most rigorous in our list of the best AFCAT coaching institutes in Delhi. There is a fixed number of hours of classes every day, with a different and definite schedule. This institute has grown based on quality guidance. There is also a facility of separate hostels for girls and boys, with strict security checks. Each month a new batch is initiated on every 1st and 15th day, the students may apply accordingly. There is a special emphasis on General Knowledge by the teachers. They formulate special GK capsules to help the students.

Features
The facility of batches being run throughout the year
Conduct of motivational sessions
Technically updated classrooms
A range of mock tests is available
This post was created with our nice and easy submission form. Create your post!
Comment