Best 5 Airforce coaching institutes in Kanpur
Date : July 27, 2019
Popularly known as the "Leather City of India", Kanpur is called so due to the hub of leather factories it hosts. Yet another thing that Kanpur has are some reputed educational institutions. These institutions have become a beehive for students aspiring for various fields of education. As a result of this industrialization, Kanpur now comes into the category of rapidly developing cities. This development has resulted in various kinds of opportunities for people from different walks of life. One of them is the establishment of coaching institutes that offer help in numerous fields, for example, the Airforce coaching institutes in Kanpur. Though before we speak in detail about them let's first read a bit about the entrance exams of Airforce. The exams conducted by the Airforce are National Level exams and have certain specifications that should be kept in mind before one aim for their clearance-
There are two exams by the Airforce namely – AFCAT and EKT which comes under AFCAT. AFCAT stands for Air Force Common Admission Test and EKT stands for Engineering Knowledge Test.
AFCAT-
• AFCAT can only be taken by unmarried candidates below or of the age of 25 as on 1st January of the following year.
• The number of questions asked will be 100 with a duration of 2 hours.
• It is a computer-based test.
• The candidate will be tested for General Awareness, Verbal Ability in English, Numerical Ability and Reasoning and Military Aptitude.
• EKT is taken by students aiming to get into the technical section of the Airforce.
• The number of questions asked will be 50 and the duration of the test will be 45 minutes.
• It is a computer-based test.
• The candidate will be tested for their Mechanical, Computer Science and Electrical & Electronics knowledge.
In previous years, the city of Kanpur has been the nurturer of many qualifiers in the field of Airforce. Students have given commendable performances and have made it to their desired institutions for further training and studies. These students have given their contribution in protecting the skies of the Indian terrain.
To train them well there have been many teaching enthusiasts who have come up with various Airforce coaching institutes in Kanpur. Some of them have been imparting an adequate amount of guidance required by the candidates to excel in the exams. For your convenience, we have shortlisted the best 5 Airforce coaching institutes in Kanpur.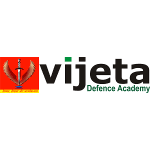 At Vijeta Defence Academy, teachers aim at providing the right amount of study material and physical training leading to their candidate's selection. The dedication of the faculty has enabled students to perform extremely well in Airforce each time they have appeared for it. This consistency has earned them a place amongst the best Airforce coaching institutes in Kanpur. They also aid in SSB and NDA. Over the years the increasing quality of their study material has made them set benchmarks for their competitors. They also have a facility of outdoor training to ensure that the students do not lag in any field.

Features
Spacious classrooms for easy accommodation.
Employment of Modern technology for better guidance.
Personality development classes.
Free of cost assistance for nutrition care is available.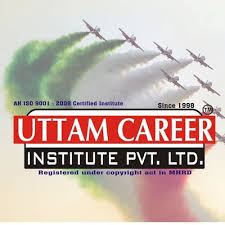 Commenced in the year1998 for assisting the youth in taking up a career in the armed forces this institute has come a long way. The successful journey of Uttam Career Institute has enabled them to be termed as one of the best Airforce coaching institutes in Kanpur. The highly experienced panel of teachers makes sure of guiding all the students with equal dedication and efforts. The teachers try to give their level best when it comes to designing the study material for their pupils. This effort has led the scholars to yield remarkable and consistent results over the years. They have successfully instilled the qualities of patriotism and nationalism making them more worthy for the job.

Features
Assignments for developing mental ability.
Various tasks are given to polish logical thinking.
Regular motivational sessions.
All-around development of the students.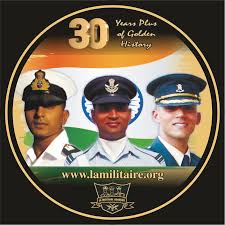 This Defence training academy was brought into force with the vision of providing quality education to the socially backward students. Their dedication towards the realization of this dream has led them to be known as one of the best Airforce coaching institutes in Kanpur. It has always been an honest effort from the faculty to polish the students well so that they can get into the wing of their choice. La Militaire Academy has given the country many praiseworthy fighters in the last years and they strive to do so every year. They also have a field to make sure that all scholars get physical training as well. Special care is taken of every candidate physical and educational need while they are under their wing.

Features
Specially tailored diet plans for every student.
Air-conditioned classrooms.
Extra classes for personality development.
Various tasks for instilling team spirit.
Fill this form and get best deals on "Air Force (X & Y Group) Coaching classes"
100% genuine institutes aiming to help you ace studies
Get immediate response from the institutes
Compare institutes and pick only the best!
Feel free to choose the institute you like, and rest will be taken care of
Since its inception, Global Career Academy has given phenomenal performances year after year. The main aim of the teachers here has always been to impart knowledge irrespective of the student's financial background. Their aim is never to let any student down and give the best that they can. This has made them the success partner of many meritorious Airforce qualifiers. They have also been recognized among the best Airforce training institute in Kanpur due to their results. They also provide guidance for courses like Bank Po and SSC.

Features
The conduct of classes is bilingual.
Weekly tests for proper analysis.
Interactive sessions with ex-members of Defence.

Over the years Zentex Defence Academy has made a remarkable growth in aiding students for courses like Airforce, CDS, and NDA. They have also been acknowledged as one of the best Airforce coaching institutes in Kanpur. The faculty aims at polishing the reasoning abilities of their students and develops new ways for the same. The innovative ways in which knowledge is imparted at Zentex has led the students to yield commendable results year after year. Special care is taken to ensure that no student is left behind. There are regular lectures by guest speakers from all walks of life to motivate and inspire students to strive hard and perform better.

Features
Weekend batches available.
An erudite panel of teachers.
This post was created with our nice and easy submission form. Create your post!
Comment