Best 5 Animation Institutes in Mumbai
Date : May 7, 2019
Mumbai or the 'city of dreams' is home to the booming Bollywood industry of India. Every year, more than 100 films are produced and released here carrying all ingredients of entertainment like dance, music, melodrama, and violence. These films have given expression and recognition to another industry i.e. the field of animation. Mumbai gives shelter to hundreds and thousands of animators working in various segments of the media and entertainment industry. And not just that, there are several animation institutes in Mumbai as well, which prepare and train these animators. Knowledge seekers from different corners of the world flock to Mumbai for pursuing vocational courses in animation. But why is there such a hullabaloo about the animation industry? Let's check out.
Animation is one of the most sought-after career fields these days. It is an art which brings still images to life. The term 'animation' derives its name from the Latin word 'anima' meaning soul. A career in animation offers lucrative job opportunities, a platform to showcase one's creativity and a chance to stay in the spotlight. Today, animation is used in various segments like TV broadcast, cartoons, animated movies, computer games, architectural visualization, etc. It is one of the fastest emerging industries of present India. As the animation industry is booming at a magnanimous rate, it requires more skilled and trained professionals. As such, there are many degree, diploma, and certificate courses available to prepare the youth for the graphics and animation industry.
Mumbai has many such animation institutes spread across the length and breadth of the city. These institutes are considered as hotspots of knowledge and training among the aspiring animators. Some of these institutes conduct aptitude tests for admissions while others do that on the basis of academic credentials of the students. The animation institutes in Mumbai equip the students with an artistic approach and technical knowledge to master the world of animation. Read on to know more about the best 5 animation institutes in Mumbai and the services they offer in the field.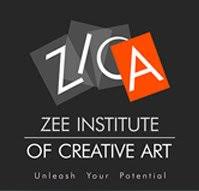 Zee Institute of Creative Art (ZICA) is a reputed Classical and Design Animation institute in Mumbai. ZICA has been training some of the brightest minds in the world of animation since the last 17 years. It trains the youth of Mumbai in classical 2D and modern 3D animation. The institute follows a novel training style. Here, due prominence is laid upon the fundamentals of animation and the basic principles of art and design. The animation course of ZICA, Mumbai exposes the students to 3D animation in detail and composting with 'art effects and fusion'. To provide a creative environment to students, the institute is equipped with high-end animation tools, imaging technologies, visual FX labs, 2D animation facilities, and 3D software.

Features
A healthy mix of theoretical and practical sessions
A well laid out assessment procedure after every semester
An in-house experienced faculty
The potential of every animator is nurtured here
Laddering learning from scratch to advanced levels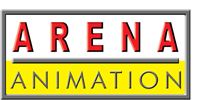 Arena Animation is one of those popular animation institutes in Mumbai that prepares the young Mumbaikars for a dream career in animation. Arena offers a gamut of career-building courses in animation that enables the students to become one of the in-demand professionals. These courses sharpen the skills of the students and prepare them for jobs in gaming companies, animation studios, ad agencies, TV channels, and film production houses. The institute has an industry experience of 23 years during which it has trained over 4.5 lakh students. Apart from animation, Arena, Mumbai also offers professional training in graphic designing, web designing, digital marketing, and advertising, etc.

Features
An industry-centric and job-oriented curriculum
Latest tools and software for hands-on practical training
Projects at regular intervals
Industry interaction and workshops

MAAC is the media and entertainment education brand of the global learning solutions provider, Aptech Ltd. The institute operates through a mesh of cities worldwide, including the 'city of dreams' i.e. Mumbai. MAAC offers quality education in fields like animation, gaming, visual effects, multimedia, filmmaking, web design, etc. All these courses are very thoughtfully designed and curated. The institute offers thorough insights to the students of Mumbai about the dynamics of animation and multimedia industry. Here, the students get the opportunity to practice on industry-specific software and work in a studio-like environment. They also get to participate in studio visits and attend course-specific workshops.

Features
Faculty trained by animation industry professionals
State-of-the-art infrastructure similar to that of the animation industry
Fill this form and get best deals on " Coaching classes"
100% genuine institutes aiming to help you ace studies
Get immediate response from the institutes
Compare institutes and pick only the best!
Feel free to choose the institute you like, and rest will be taken care of
FX School is a high-quality animation institute in Mumbai. It boasts of being the first school in India to possess a production ready environment. The institute offers an inspirational learning environment to the students of Mumbai complete with a state-of-the-art chroma studio, art rooms, and fully equipped practice labs. Their animation course is designed to enable the students to discover their true talents and develop them. The students, here, are allowed to work on live television and film projects, and handle everything from beginning to end. FX, Mumbai has been ranked as one of India's top institutes by portals like the Hindustan Times, India Education, etc. The alumni of FX School are well-placed in the industry and have won many awards and recognition.

Features
Innovative and updated courses
Opportunity to work on live projects
A dynamic and inspiring faculty
Personalized career counseling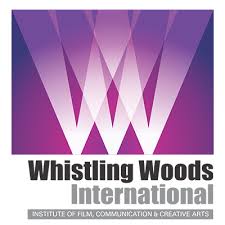 Whistling Woods International is a film, communication, and animation institute in Mumbai. It offers a 4-year specialization course in the field of animation to train the aspirants in animation filmmaking. The institute trains them to combine their story-telling skills with the technical knowledge of motion graphics. During the course, the students are provided hands-on experience of working on the latest techniques and equipment. Whistling Woods, Mumbai is promoted by some leading film personnel like Subhash Ghai, Meghna Ghai Puri, Manmohan Shetty, etc.

Features
Regular masterclasses and workshops by animation experts
Opportunity to make diploma films while learning
Latest and advanced course curriculum
Degree courses in animation certified by Tata Institute of Social Sciences
This post was created with our nice and easy submission form. Create your post!
Comment