Best 5 Bank PO Coaching Institutes in Allahabad
Date : August 22, 2019
Allahabad, "The City of Prime Ministers", is the most populous district of the state of Uttar Pradesh. Many important institutions of state and central significance are located in Allahabad. One of these public service units is banks. Banks are now becoming one of the most sought-after career choices in India. Banks recruit mainly for clerical and officer cadres. Bank PO is an exam through which candidates for officer cadre for various national banks are shortlisted. Vacancies for Bank PO have bulged in recent years. Also, with many applicants, the competition has scaled up as well. Hence, one needs to decide on a sound strategy for preparation. There are many coaching institutes which help candidates in this regard. They make sure that an aspirant gets the best possible guidance. Such Bank PO coaching institutes in Allahabad are there as well.
The designation of a Bank PO officer is synonymous to a Scale 1 officer. An SBI Bank PO has a salary of around Rs. 40000 when accounted for all the allowances. Other banks such as Allahabad Bank, Bank of Baroda etc conduct Bank PO exams as well. Talking about the structure of a PO exam, it consists of a Prelims paper which is the shortlisting round. The prelims qualified candidates must then write the Mains paper which is more comprehensive in nature. The successful candidates of both the papers are then called-up for the process of the final interview. The final merit list is prepared considering the performance in mains as well as in the interview.
Allahabad has been home to various Bank PO achievers in the recent past. One of the reasons had been the existence of coaching institutes as quoted earlier. Many coaching institutes boast of a high selection rate but only some prominent ones provide that surety of results on a consistent basis. In order to make you aware of them, we have come up with a list of best 5 Bank PO coaching institutes in Allahabad.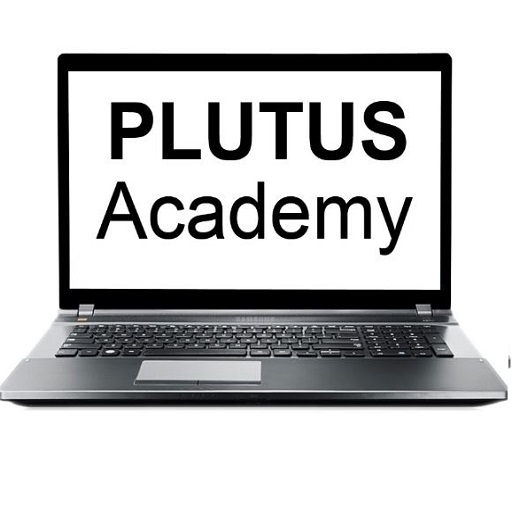 Plutus Academy gives the right platform to the students who wish to succeed in competitive exams like SSC, and Bank PO. It provides an environment for each student where they can elevate the level of their performance and construct the right path towards success. It offers classroom classes as well as online classes to meet the educational requirements of every student. The facility of daily classes is for those aspirants who want to devote their complete time studies. While the working aspirants can go for special weekend batches. Apart from this, Plutus Academy also offers online classes for those aspirants who can't go to the institute to study. They can purchase Bank PO course from the website and study from home. It provides all the details of the exam to the Bank PO aspirants. It covers the entire syllabus of Bank PO exam in time. Daily vocabulary and current affairs are the two essential modules of this academy. The teachers of this coaching institute always stand by the students for help all the time. The website of Plutus Academy provides government exam notifications to keep the aspirants updated.

Features
Video lectures to cover unattended topics
Great discounts for students who join early
Batch limit not exceeding 30
Latest books in the library

When it comes to Bank PO preparation in Allahabad, Mahendra's coaching institute is a specialist. Combining traditional methods of education with that of the digital age, Mahendra's has redefined the preparation strategy for Bank PO. They want their students to become the masters of knowledge by implementing digital methods. According to them, this will surely lead to a positive outcome. Smart classes, Smart labs and Smart assessments are some of the digital initiatives by Mahendra's. Lecture wise worksheets are also given during class hours in order to perfect student's practice topic wise. Regular speed tests are also conducted covering the entire syllabus and in stipulated time. Such activities are done to ensure that students have the least possible pressure on the exam day. A dedicated student's corner is there in order to address all the problems and grievances faced by the Bank PO enthusiasts. With such an intense strategy followed for Bank PO by Mahendra's, Allahabad one is bound to achieve success if acted upon religiously.

Features
Various national accolades
Dedicated YouTube channel for aspirants
Tips and tricks for exams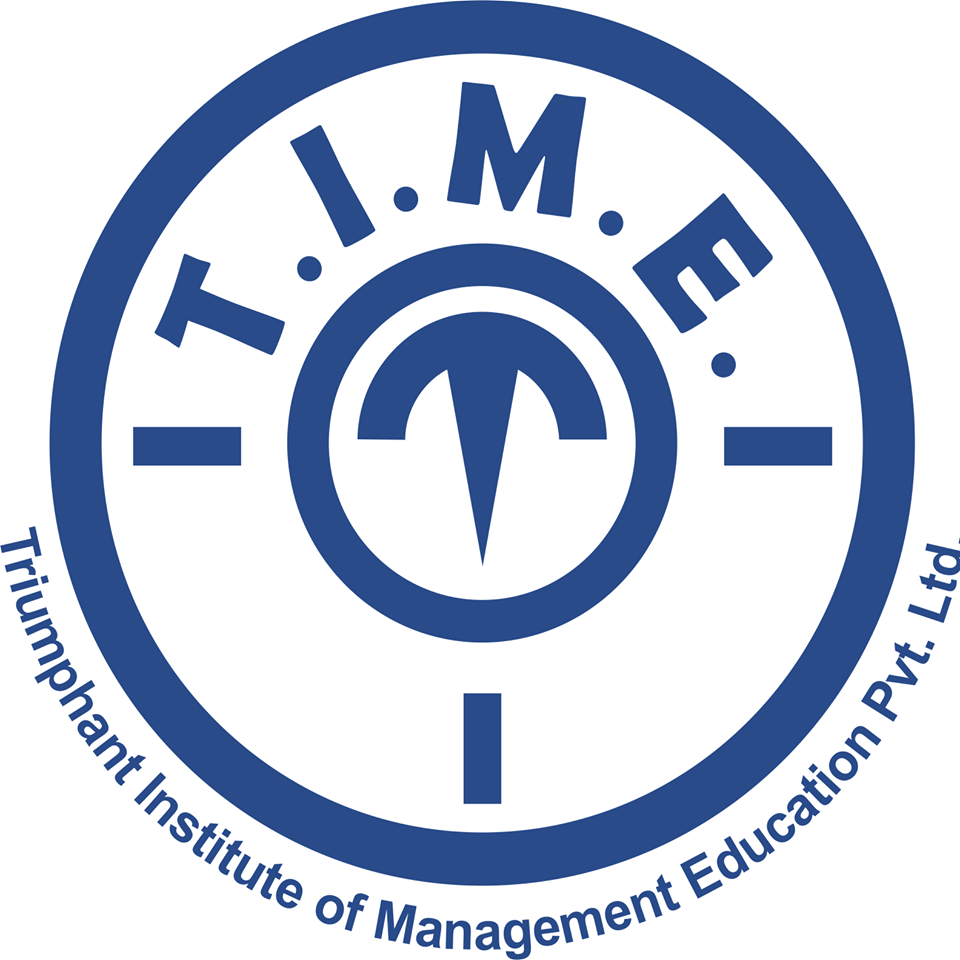 Established in 1992, it is one of India's leading test preparation institute. TIME, Allahabad strives to provide the highest quality of education to its students by charging reasonable fees. The institute has a presence in many cities in order to provide help in every nook and corner of the country. The study material provided by time on Bank PO is one of the most sought after by the students of Allahabad. The preparation for Bank PO is supplemented with a lot of practice questions made available to students. Also, TIME publishes its own magazine which prepares students for the general awareness section.

Features
Sectional as well as question wise analysis for students taking an online test
Highly-qualified faculty with a focus on structured teaching approach
Course material is prepared after thorough research
The syllabus is covered in a comprehensive manner
Fill this form and get best deals on "Bank PO Coaching classes"
100% genuine institutes aiming to help you ace studies
Get immediate response from the institutes
Compare institutes and pick only the best!
Feel free to choose the institute you like, and rest will be taken care of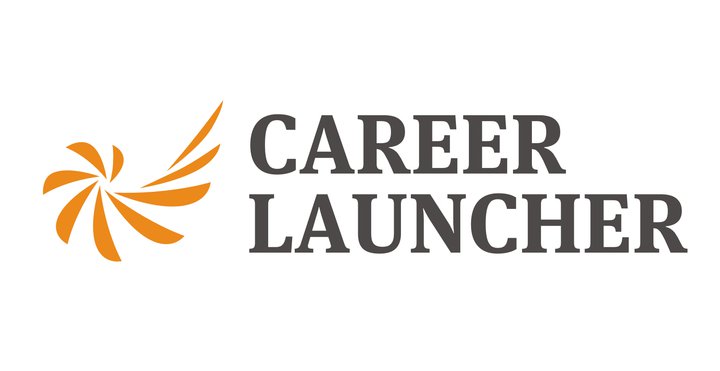 Career launcher, Allahabad has made a name for itself in a very short span of time. Their faculty team is mostly from most sought-after MBA and engineering colleges of India. Their outstanding results year after year has built a reputation of success and reliability. The study material for Bank PO exam is regularly updated in order to accommodate for any recent changes. They have a dedicated Student Information System (SIS) in place on GK updates, Vocabulary building, sectional tests etc. Apart from classroom teaching they also provide counselling service to students. This is in line with helping students on perfecting an exam taking strategy to achieve high scores in Bank PO exam.

Features
E- support for doubt clearing of individuals
National level Test Series
Individual analysis support for every test taker
Tests can be taken at home as well
It is one of the oldest coaching institutes in Allahabad. Established in the year 1984 by Late Sri Jawahar Pandey, Pioneer Institute has been guiding aspirants for various banking exams. With an excellent faculty at the helm, the institutes strive to work upon weak areas as well as comfort areas of students. Pioneer Institute, Allahabad has given this country various distinguished and eminent personalities in numerous fields. The institute believes that peer to peer learning is the best mode of preparation for exams such as Bank PO. Pioneer Institute offers an exhaustive platform for conducting online exams for its students. Their report and analysis tool make an aspirant aware of his shortcomings so that he might recover them in due time.

Features
Provision of taking the test from anywhere and on any device
The courseware is based upon the latest pattern
Notes and study material are complete in all respect
Tips and tricks to ensure a speedy solution to every problem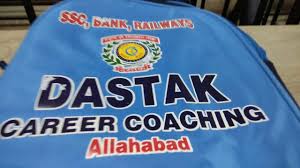 Established in the year 1988, it is also one of the oldest coaching institutes of Allahabad. Since its inception, the goal has been to restore the status of Allahabad as having one of the highest numbers of selections in various government exams. The teacher fraternity and students work in unison to achieve highly competitive results. This has led Dastak coaching institute to become one of the prominent names in the field of Bank PO preparation. The environment at the coaching institute is such that student remains motivated and reassured on its path to success. Many of their students have tasted success in competitive exams. This has been mainly due to a disciplined and rigorous process of training. For the benefits of students' periodic guest sessions are organised.

Features
Experienced, competent and dedicated faculty members
Field trips are organised for students for gaining practical knowledge
Quality courseware designed for independent study
Continuous evaluation system
This post was created with our nice and easy submission form. Create your post!
Comment