Best 5 Bank PO Coaching Institutes in Delhi
Date : August 13, 2019
Delhi, the city of Rallies, is the heart of our nation. It is home to several commercial institutions. Among these institutions, banks have their own special place as they are the backbone of a developing country like India. The banking sector is growing at an expeditious rate. This has paved the way for enormous job opportunities in this sector. Coming to the scale of recruitment in banks, the last few years have seen a huge requirement for Bank POs. One of the main reasons is that many current employees are close to the retirement age. Also, banks trying to diversify their role has fuelled the need for POs. With job opportunities in abundance, many students want to qualify Bank PO exams. Coaching institutes provide a helping hand to many in this regard. The Bank PO coaching institutes in Delhi do the same.
Due to the quality of education being offered in these coaching institutes, many outstation students flock to Delhi. Delhi's speedy life and round the clock availability of public transport becomes an added advantage.
The job profile of Bank PO includes banking, managerial tasks and any other task which can be conferred on an individual by the bank from time to time. The Bank PO exams test the ability of an individual on these parameters only. Hence, the bank PO coaching institutes in Delhi have based their course curriculum to ensure a candidate's viability in these areas.
Delhi has produced many Bank PO achievers in the past like Renu Sehrawat, Sumeet Mansotra, Rajeev Yadav to name a few. It is home to several coaching institutes which specifically prepare students for Bank PO. All these institutes boast of providing the best study material and quality education. To ensure that you make the right choice we have come up with a list of best 5 Bank PO coaching institutes in Delhi.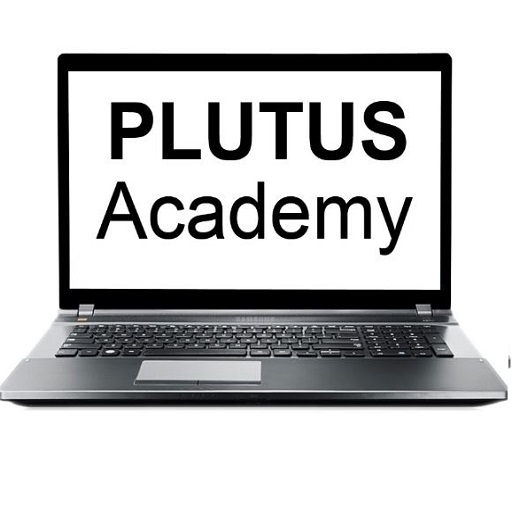 Plutus Academy gives the right platform to the students who wish to succeed in competitive exams like SSC, and Bank PO. It provides an environment for each student where they can elevate the level of their performance and construct the right path towards success. It offers classroom classes as well as online classes to meet the educational requirements of every student. The facility of daily classes is for those aspirants who want to devote their complete time studies. While the working aspirants can go for special weekend batches. Apart from this, Plutus Academy also offers online classes for those aspirants who can't go to the institute to study. They can purchase Bank PO course from the website and study from home. It provides all the details of the exam to the Bank PO aspirants. It covers the entire syllabus of Bank PO exam in time. Daily vocabulary and current affairs are the two essential modules of this academy. The teachers of this coaching institute always stand by the students for help all the time. The website of Plutus Academy provides government exam notifications to keep the aspirants updated.

Features
Video lectures to cover unattended topics
Great discounts for students who join early
Batch limit not exceeding 30
Latest books in the library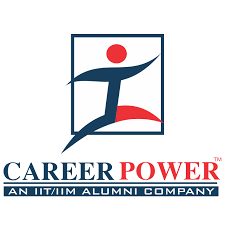 It is an offline test preparation coaching institute of ADDA 247 established in Delhi. Founded in 2010 the sole aim of Career Power has been to provide students with career opportunities in the Bank PO sector. The focus on quality and commitment to results has enabled the coaching institute to carve a niche for itself when it comes to preparing for Bank PO exams in Delhi. It has the highest selection rate in the Bank PO arena for the past 6 years. Marshalled by a team of IIT/IIM alumnus Career Power has given meaning to lives and careers of lakhs of students. Today the coaching institute stands for trust, quality and fulfilled promises.

Features
Video Courses available based on the latest pattern
Up to date study material
"Interview Classes" for preparation after written test qualification
Bilingual test series as per student's adaptability

Mr Naveen Kumar Jain, Managing Director of Mahendra's, Delhi states that their tagline" Your success is our success" explicitly defines their intent. They aspire to deliver excellent results when it comes to training for Bank PO exams in Delhi. They believe in preparing students for a competitive exam like PO by combining old conventional methods with digital methods. Starting from 1995 until 2018 and further, they strive to usher young minds towards a prosperous career. New batches are initiated every week. The coaching institute has a mission of preparing candidates in such a way that they have a holistic overview of Bank PO exams.

Features
The facility of "Digital Mahendra's"
Smart Class facility available for students
Concept of "Smart Lab" for students to simulate exam like conditions
A package of "Smart Assessments"
Fill this form and get best deals on "Bank PO Coaching classes"
100% genuine institutes aiming to help you ace studies
Get immediate response from the institutes
Compare institutes and pick only the best!
Feel free to choose the institute you like, and rest will be taken care of

It was established in the memory of late Shri KD Singh and is imparting outstanding educational services to students aspiring for Bank PO in Delhi. Rigorous training schedule and skill development programs are organised in the coaching institute. This is done to help students to beat competition whatsoever it may be. The faculty at KD campus coaching institute not only believes in delivering quality education to the students but also enhancing their talent. K.D. Campus is counted among the best Bank PO coaching institutes in Delhi. With a highly qualified and experienced faculty, K.D. campus has a history of producing high rankers in Bank PO examinations from Delhi.

Features
Live test feature available to check one's level of preparation
E-book store with free shipping facility

Under the aegis of Mr Rajiv Sumitra, Paramount coaching institute, Delhi has been a continuous guiding light for several students who want to crack Bank PO examination. Established in 2006, the coaching institute has a vision of not only providing coaching but overall guidance for their Bank PO career.Every batch at Paramount coaching starts with a motivational talk of Mr Rajeev thus initiating a stimulus in the minds of students. The organization also supports certain CSR activities in the form of assistance to budding mountaineers. This activity supports the logo of the coaching institute depicting a person trying to scale up a mountain. It has been awarded as the best coaching institute in Delhi region by The Educational Standard and Testing Council of India. It has best in class infrastructure with online test labs, Hi-Tech classrooms, and easy connectivity.

Features
The facility of online test portal
A steadfast "Mobile App" for students
Regularly updated blogs on current affairs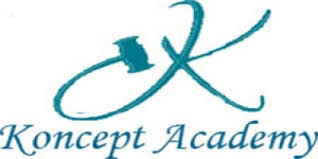 Established in 1996, Koncept academy is one of the leading coaching institutes for Bank PO preparation in Delhi. They have a well-experienced faculty and an up to date course material. Koncept Academy, Delhi has a history of producing successful candidates in huge numbers. The coaching institute is for the highly motivated and self-driven candidates who want to serve their nation as a Bank PO. They command a vast ocean of knowledge which enables aspiring students to beat any level of competition however high it may be. The variety of frequent assessments may it be daily or weekly is also large.

Features
Tips and tracks for Bank PO exams
months training module for Bank PO
This post was created with our nice and easy submission form. Create your post!
Comment