Best 4 Bank PO coaching institutes in Kanpur
Date : August 22, 2019
Kanpur is famously known as the "Manchester city of India" as it is the largest supplier of leather in the world. The popularity of this city has made it the most famous metropolis city of Uttar Pradesh. It was also proposed to be promoted as the capital of Western UP. The city also houses the Uttar Pradesh Stock Exchange and the prestigious Institute of Technology, Kanpur. Famous for its provisions for youth to prosper, Kanpur is also a hub of various opportunities in the field of education. These incorporate the ones for establishment and upliftment of coaching institutes. Amongst them are the Bank PO coaching institutes in Kanpur which have given great results previously. Though before we tread upon the path of vast knowledge about the same, we shall discuss what Bank PO is about.
But before aspiring for qualifying Bank PO, one should be well-informed about it and we aim at doing just the same for you:
• The exam for Bank PO is held in three rounds namely –Prelims, Advanced and Personal Interview. The final selection of the candidate is done after his/her qualification in the last round. Reserved sections are also given some training before they appear for the final round.
• There are 100 questions in the first paper and 155 in the second. The time allotted for these questions to be attempted is 60 minutes for the former and 180 minutes for the latter.
• All the questions are in the form of Multiple Choice Questions (MCQ's) except some additional subjective questions in the second paper.
• As per the marking scheme, 1 mark is awarded for every correct answer and 0.25 marks are deducted for every wrong answer.
• The qualification of the interview round leads to the successful accomplishment of a Government job.
Bank PO is one of the most desirable jobs and that makes the level of competition very high. Previously Kanpur has been home to many meritorious Bank PO qualifiers such as Abhay Pandey and Garima Dwivedi. Many laudable qualifiers of Bank PO like them have been guided in various effective ways to make sure that they can perform well.
Till now numerous Bank PO coaching institutes in Kanpur have been established to provide the best guidance for the same. We bring to you the best 3 Bank PO coaching institutes in Kanpur after having analyzed them for best guidance at reasonable prices.
Since 2003, Ideal Institute has been providing guidance to many students in the preparation of BANK PO along with IAS, PCS, and SSC. By putting in a lot of efforts to guide the students correctly, it has found a place in the best BANK PO coaching institutes in Kanpur. The faculty at Ideal Institute is highly motivated and dedicated to helping the students achieve benchmark results. They are the alumnae of various renowned institutes making them all the more reliable. The study guides are designed in a very comprehensive way to ensure that all BANK PO aspirants can understand it. Keeping in view that there could be students coming in from different places, they have a campus for them. There is a facility of separate hostels for girls and boys

Features
Audio Visual sessions are conducted for a better understanding of students.
The study material is available in Hindi as well as English.
There are topic-wise and subject wise test series for evaluation.
The campus has free Wi-Fi.
Since a long time, Triumphant Institute of Management Education has been a successful partner of many BANK PO qualifiers. With its constant efforts and consistent results, it has made a place in the best BANK PO coaching institutes in Kanpur. With over 50+ centers in the country, TIME aims to provide quality education at easily affordable prices. The faculty polishes the students' skills by conduction regular tests and interviews. Their website portal provides a facility of distance learning as well. To make sure that the guidance provided is foolproof, a specific topic is taught by a teacher with a good hold on the topic.

Features
Provision of mock and sectional online tests for better practice.
They have a monthly magazine to keep the students updated about current affairs.
Lectures are conducted to make sure that students have information about the various important topics.
Group discussion workshops are conducted to build confidence in students.
Fill this form and get best deals on "Bank PO Coaching classes"
100% genuine institutes aiming to help you ace studies
Get immediate response from the institutes
Compare institutes and pick only the best!
Feel free to choose the institute you like, and rest will be taken care of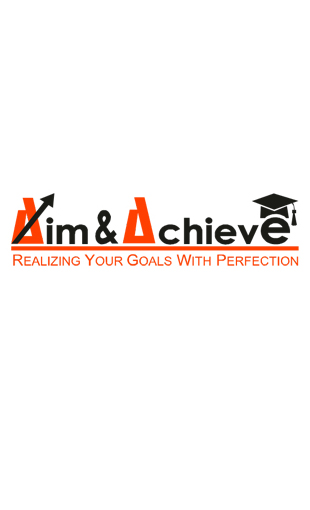 Having realized the need for education at affordable rates, Aim & Achieve has come up with ideal programs for your help. It has guided many students towards excellence and has secured a place in the best BANK PO coaching institutes in Kanpur. The faculty here guides the students in the best ways to excel in all the fields and have given notable results.it has been made sure that every subject is taught by a well-experienced teacher in that field. Along with BANK PO, they also have programs like NDA/CDS, CLAT and Hotel Management.

Features
Frequent doubt classes are conducted.
A theory of easy to understand study material is followed.
Guidance for applying the correct concepts at correct places is given.
A quiz is also conducted to keep the students involved and informed.

Established in the year 1995, the Mahendra Group has come a long way in mentoring BANK PO aspirants. It has been recognized as one of the best few BANK PO coaching institutes in Kanpur due to its wide network. As of today, this coaching institute has its branches in almost all the prime locations of the country. It has become a brand name for entrance exams by providing technical support to all its students. The tests here are conducted regularly to make sure all students progress collectively. They also conduct speed tests with the view of making the students think quickly and correctly.

Features
Distribution of class worksheets for practice is done.
Laptops are provided to make sure that students are well-versed with software updates.
Smart labs to provide ambiance like the actual exam.
Smart classes for a better understanding of the students.
This post was created with our nice and easy submission form. Create your post!
Comment