Best 5 Bank PO Coaching Institutes in Laxmi Nagar
Date : August 22, 2019
Laxmi Nagar has a reputation of being one of the busiest places in Delhi. Besides being a center for purchasing inexpensive daily household and electronic items, Laxmi Nagar also has some of the prominent historical establishments near its periphery. But delhites mostly associate the area for being one of the main educational hubs of the city. Laxmi Nagar houses some of the most prominent coaching institutes. Many famous educational brands of the country have their institutes here. They provide guidance for a vast number of entrance exams both academically and job oriented. We'll be talking about some of the famous Bank PO coaching institutes in Laxmi Nagar.
So what is Bank PO exam all about? Bank PO exam is for recruiting probationary officers in public banks. After a PO passes its probationary period he/she is posted across various departments in banks. The perks, regular promotions and job security are some of the features which make Bank PO a lucrative career option. The test for Bank PO occurs in three steps to be specific – Prelims, Advanced and Personal Interview. There are 100 and 150 questions in the prelims and advanced section respectively. The time allocated for these sections is an hour for the previous and 180 minutes for the last mentioned. Multiple Choice Questions (MCQ's) are asked in both sections with additional subjective questions in the advanced section. After qualifying both the rounds an interview round is held passing which makes an individual a successful Bank PO.
In the past, Laxmi Nagar has been home to many successful Bank PO qualifiers. Most of them had followed an effective strategy to make sure that they come out with flying colours. These strategies had been mostly crafted by the reputed Bank PO coaching institutes in Laxmi Nagar. These coaching institutes provide tips and tricks for solving various numerical and reasoning questions in a short span of time. To help you in identifying such organisations we have come up with the best 5 Bank PO coaching institutes in Laxmi Nagar.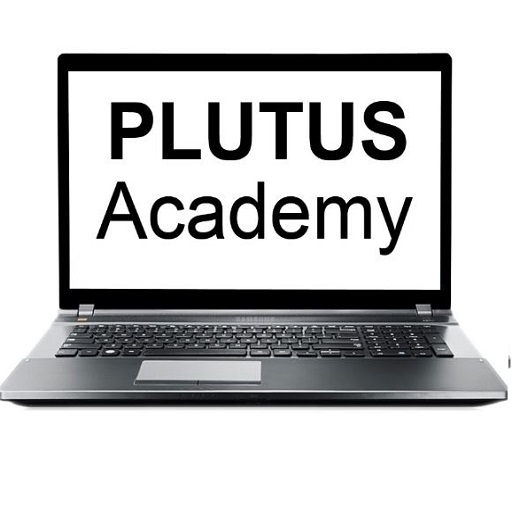 Plutus Academy gives the right platform to the students who wish to succeed in competitive exams like SSC, and Bank PO. It provides an environment for each student where they can elevate the level of their performance and construct the right path towards success. It offers classroom classes as well as online classes to meet the educational requirements of every student. The facility of daily classes is for those aspirants who want to devote their complete time studies. While the working aspirants can go for special weekend batches. Apart from this, Plutus Academy also offers online classes for those aspirants who can't go to the institute to study. They can purchase Bank PO course from the website and study from home. It provides all the details of the exam to the Bank PO aspirants. It covers the entire syllabus of Bank PO exam in time. Daily vocabulary and current affairs are the two essential modules of this academy. The teachers of this coaching institute always stand by the students for help all the time. The website of Plutus Academy provides government exam notifications to keep the aspirants updated.

Features
Video lectures to cover unattended topics
Great discounts for students who join early
Batch limit not exceeding 30
Latest books in the library
The tagline of Mahendra's is "Your success is our success". According to Mr Naveen Kumar Jain, Managing Director of Mahendra's, the tagline unequivocally characterizes their purpose. The coaching institute in Laxmi Nagar tries to convey satisfying results with regards Bank PO. The belief of Mahendra's, Laxmi Nagar is that for a competitive test like Bank PO a strategy of amalgamating old conventional strategies with advanced techniques is the way forward. Hence, the idea of digital Mahendra's is promulgated among students along with regular classroom program. Beginning from 1995 until 2018 and further, the Bank PO coaching institute at Laxmi Nagar endeavours to usher youthful personalities towards a prosperous profession. Mahendra's has a mission of educating candidates in such a way so that they have a complete overview of Bank PO exams.

Features
New batches are initiated every week
The facility of smart classes
Simulation of the actual exam through "Smart Lab" concept
Query solving sessions regularly held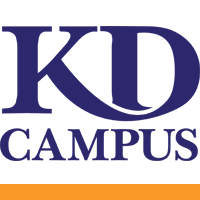 Set up in the memory of Shri KD Singh, KD Campus is bestowing exceptional academic services to aspiring Bank PO candidates in Laxmi Nagar. A meticulous approach towards Bank PO preparation and regular aptitude development programs is what makes the coaching institute stand out in Laxmi Nagar. With an immensely qualified and experienced faculty, K.D. Campus has been regularly producing high rankers in Bank PO examinations from Laxmi Nagar. The faculty at KD Campus not only conveys quality instruction to the students but also motivates them to improve upon their personal abilities. This eventually helps candidates in beating any competitive exam how tough it may be. The USP of KD Campus is its commitment towards students' selection.

Features
One of the best test series for Bank PO exam
Availability of video lessons
'Live Test' feature for a regular check on preparation
Digital books available for preparation on the go
Fill this form and get best deals on "Bank PO Coaching classes"
100% genuine institutes aiming to help you ace studies
Get immediate response from the institutes
Compare institutes and pick only the best!
Feel free to choose the institute you like, and rest will be taken care of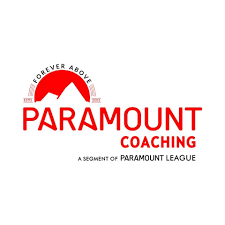 Set up in 2006, Paramount Coaching Institute has a dream of giving quality training as well as direction to Bank PO aspirants. Under the aegis of Mr Rajiv Sumitra, the coaching institute has been a consistent lighthouse for those coming for Bank PO preparation in Laxmi Nagar. To give a motivational boost to aspirants each session at Paramount Coaching Institute starts with a motivational talk of Mr. Rajeev. It has been granted as the 'best coaching institute' in Delhi by The Educational Standard and Testing Council of India. The coaching institute in Laxmi Nagar also conducts certain CSR exercises where it is known to help budding mountaineers. The aim of Paramount Coaching Institute is to serve the society in the best way by following highly professional practices. Paramount Coaching Institute, Laxmi Nagar has a top tier infrastructure with online test labs, Hi-Tech classrooms, and Wi-Fi connectivity so that students' have all their expectations fulfilled.

Features
Mobile application available to benefit students'
Updated online journals on current issues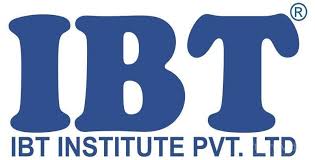 IBT Institute, Laxmi Nagar is an established name in training for Bank PO exams in Laxmi Nagar. IBT institute was founded in 2009 in Jalandhar (Punjab) with only around 7 PO aspirants. Currently, the coaching institute has 100 plus branches all over India. This has been possible due to the IBT institute's commitment to the success of its students. The coaching institute in Laxmi Nagar gives constant backing and practice through updated course material for Bank PO aspirants. The faculty at IBT Institute, Laxmi Nagar consists of professionals from banking and management sector. The teachers are themselves experienced in qualifying various competitive exams and thus are aptly suited to train various Bank PO aspirants. They mould their students' into being professionally qualified and competent individual so that after final selection they can serve the society in the most fitting manner.

Features
One of the best online test series
One of the highest selection rate
Regularly held query solving sessions
Student-centric teaching methodology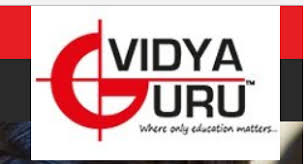 Vidya Guru was set up by academicians who have a conviction that educating is progressively about giving the correct direction. The coaching institute at Laxmi Nagar guides Bank PO by encouraging them in making a significant choice of profession and making them ready for the future. The group of academicians at Vidya Guru, Laxmi Nagar consists of various qualified academicians, for example, Subject specialists, MBAs and CAs. Demo classes are provided at the coaching institute to give aspirants a feel of their quality teaching methods. Special query solving sessions are held to make students' get a clear understanding of the concepts taught during the classroom session. With continuous learning and research imbibed in its culture, Vidya Guru has become one of the prominent Bank PO coaching institutes in Laxmi Nagar.

Features
Approximately 70 per cent success rate
Small batches to ensure individual attention
Regular check on the performance of candidates
Exam updates readily available
This post was created with our nice and easy submission form. Create your post!
Comment