Best 10 Bank PO Coaching Institutes in Noida
Date : August 22, 2019
The city Noida is the part of Uttar Pradesh touching the boundary of Delhi, the capital city of India. It is an integrated industrial city with ample facilities. Noida is considered to be one of the most modernized cities of Uttar Pradesh and India to be precise. It is one of the biggest industrial townships in Asia. Noida is a contraction for the New Okhla Industrial Development Authority. It was developed in the 1970s as a modern industrial city under the Uttar Pradesh Industrial Area Development Act, 1976. The well-connected roads and flyovers of Noida receive good patronage from office-goers in the city making communication easier. These office-goers are associated with IT industries, government sector, business houses, and banking. If we talk of the banking sector, then the post of Probationary Officer is the entry-level position at which a bank officer starts working after posting. Bank PO is a very sought-after post and many people aspire to get positioned at this post. There are many Bank PO coaching institutes in Noida who are guiding aspirants to achieve this post.
Noida offers a lot of educational assistance to the students who are on the journey of building their careers in banking. Numerous Bank PO coaching institutes are present here and are constantly providing guidance for its preparation. Noida has become the epicenter of various coaching institutes. Therefore, the young students of the city and nearby region need not flounder for getting efficient guidance for the preparation of Bank PO exam. The population of Noida is inclined towards getting a high-quality education so that they achieve success in their chosen field of career. Building a career in banking as a Bank PO is fascinating. Many students of Noida are attracted to this and work in the direction of becoming a Bank PO. A huge number of coaching institutes operate in Noida for Bank PO preparation. Before we discuss the coaching institutes in Noida, have an overlook at the following information about the Bank PO exam.
Bank Probationary Officer (Bank PO) is the first ladder to serve at an office cadre in the banking sector. Every year all the government and private banks organize Bank PO exams to recruit young officers. A considerable fact about this exam is that every bank has its own selection criteria and their own set of papers for Bank PO exam. Amongst all, the SBI PO exam is the most prominent and it comes with a large number of vacancies every year. The candidate appearing for this exam must hold at least a graduate degree from a designated university. The syllabus of Bank PO exam contains English Language, Numerical Ability, General Awareness, and Logical Reasoning. The selection procedure of this exam comprises of 3 stages – Bank PO Preliminary exam, Bank PO Mains Exam, and an interview.
To get through this prestigious exam, proper preparation is necessary considering the exam pattern and syllabus of Bank PO. Many students decide to prepare for the exam by self-study, but a lot of students approach the coaching institutes for better performance. The various coaching institutes in Noida are dedicated to preparing candidates to bear fruitful results in the Bank PO exams. Noida is a preferred destination for students to seek guidance for Bank PO exam preparation. The popular coaching institutes in Noida stand as a firm pillar to support the students aspiring for Bank PO and help them qualify this exam successfully. In this article, we will discuss the best 10 Bank PO coaching institutes in Noida.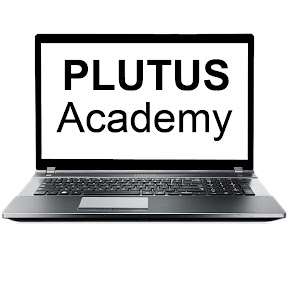 Plutus Academy in Noida gives the right platform to the students who wish to succeed in competitive exams like SSC, and Bank PO. It provides an environment for each student where they can elevate the level of their performance and construct the right path towards success. It offers classroom classes as well as online classes to meet the educational requirements of every student. The facility of daily classes is for those aspirants who want to devote their complete time studies. While the working aspirants can go for special weekend batches. Apart from this, Plutus Academy also offers online classes for those aspirants who can't go to the institute to study. They can purchase Bank PO course from the website and study from home. It provides all the details of the exam to the Bank PO aspirants. It covers the entire syllabus of Bank PO exam in time. Daily vocabulary and current affairs are the two essential modules of this academy. The teachers of this coaching institute always stand by the students for help all the time. The website of Plutus Academy provides government exam notifications to keep the aspirants updated.

Features
Video lectures to cover unattended topics
Great discounts for students who join early
Batch limit not exceeding 30
Latest books in the library
Banking is one of the fastest growing industries in India and a huge number of candidates apply for jobs in the banking sector every year. To ace these exams, Career Point prepares candidates extensively with proper strategies. Bank PO exam preparation is highly sought-after by students and candidates find quality exam preparation in this institute of Noida. With more than 50 centers situated in the major cities of the nation including Noida, this coaching institute is successfully training students to achieve their dream of clearing the Bank PO exam. Since its inception in 2010, it has produced a lot of successful candidates who qualified for the Bank PO exam. A sudden spurt in the number of candidates appearing for Bank PO exam has led to an increase in its competition level. Thus, this coaching institute in Noida provides a lot of exhaustive course material of Bank PO exam to its students so that they get an edge over other candidates. The Bank PO mock tests provided by Career Point are followed by millions of candidates all across the country. It provides quality education to the aspirants based on the latest exam pattern and updated syllabus of Bank PO exam.

Features
Specially designed books for each subject
Capsules for GK and current affairs
Video courses based on the latest pattern
Bilingual online test series
Group exercises and interview classes
Founded in the year 1995, Mahendra's Education Pvt. Ltd. has illuminated the lives of thousands of students all over India. It operates with a country-wide network of its centers and one of them is also set up in Noida. It is one of the premier banking coaching institutes in the country. It covers important exams like SSC, RBI Assistants, Bank Clerk, and Bank PO. It has achieved a lot of name and fame in the education sector with its remarkable performances in past years. This prominent coaching institute in Noida believes in preparing Bank PO candidates by amalgamating the traditional techniques of teaching with the digital world. The smart class facility of this institute enhances visual learning through digital classes. The coaching institute conducts short-cut technique-based classes for Bank PO aspirants. Students are also given bag facility to keep notes and books for classes. Additionally, batch rejoining and branch transfer facility for students across PAN India is a unique salient feature of this coaching institute in Noida. Speed tests are given in various different languages for students all over India. Special classes are conducted by the coaching institute just before the actual Bank PO exam.

Features
Sunday and weekend facility for working candidates
Smart labs facility for practicing online exams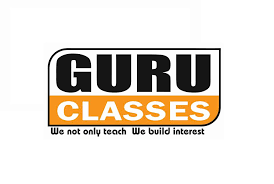 Bank Exams provide one of the most desired job opportunities to candidates. It is the most sought-after career option for candidates who wish to join the Government sector. The Guru Classes realized this and came forward to guide students in preparing banking exams like Bank PO. It is one of the most popular coaching institutes in Noida for the preparation of exams like RRB, Bank PO, and SSC. It is extremely helpful for those students who lack proper basic knowledge of the subjects. This coaching institute in Noida provides daily classes and conducts practice tests very often. This helps students to get a thorough preparation of Bank PO exam. Mathematics, Reasoning, and General Science are the important subjects covered by this institute. The faculty teaching here is itself well-qualified and has a huge experience of preparing Bank PO candidates. It provides various sample papers and previous year Bank PO question papers for providing an exhaustive practice of the exam. The course is completed in a short time-span and a lot of time is given to doubt clearance.

Features
A collection of relevant books in the library
Proper revision after course completion
Started in 1992 in Hyderabad, T.I.M.E. has achieved great heights of success in producing exemplary results over the years. The seed of this institute sown in Hyderabad has now grown into a tree, spreading all across the nation, ripening the fruits of knowledge. It has also borne the sweet fruit of knowledge in Noida. It was primarily set up for imparting management education, but later it successfully forayed into giving efficient guidance to aspirants of other exams like Bank PO and SSC. It offers a wide range of programs for national, state-level, and international exam preparation. T.I.M.E. trains thousands of students aspiring for Bank PO every year. It focuses on strengthening the conceptual clarity of the students. The committed team of professionals and the unique pedagogy of this prominent coaching institute in Noida are the key drivers of its enormous success. The institute sustains its aggressive growth in Bank PO performance by adding new courses in its product portfolio. Besides all this, the website of T.I.M.E. is itself a full-fledged platform for Bank PO exam preparation. Various online practice tests are available for the Bank PO exam there.

Features
Well-researched study material
Online sectional test series
Multiple doubt clearance classes
Fill this form and get best deals on "Bank PO Coaching classes"
100% genuine institutes aiming to help you ace studies
Get immediate response from the institutes
Compare institutes and pick only the best!
Feel free to choose the institute you like, and rest will be taken care of
Career Launcher is imparting quality education in Noida for about 2 decades. In these past years, it has diversified and established itself as a recognized brand in the education sector. It is led by a team of highly-qualified professionals that includes various alumni of top universities of India. This institute prepares candidates for NEET, IIT JEE, Bank PO, and several other competitive exams. It has been focusing on carving the careers of multiple students during the glorious past years of its existence. The students of this coaching institute have also produced admirable results in Bank PO exam. Career Launcher caters to a large number of aspirants with varying requirements, which reflects in its range of programs for Bank PO preparation. The expert educators train and guide the aspirants. Students trust this coaching institute set up in Noida for its courseware for coveted exams like Bank PO. It aims to strengthen conceptual clarity and provide ample practice. To prepare the Bank PO aspirants for the final stage of the recruitment process, known as the GD and interview round, it provides practice interviews facilitated by senior IAS Officers and Bureaucrats. The Bank PO aspirants can also fetch some valuable tips and strategies on its Bank Blog.

Features
Exhaustive classroom sessions
Specially designed Bank PO speed tests
Bank PO correspondence study material
PDP sessions for interview preparation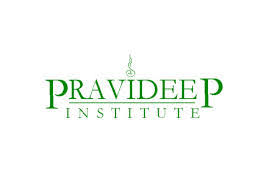 Established in 2003, Pravideep Institute has become one of the most admired coaching institutes in Noida. It is prominent for competitive exam preparations like Bank PO, Bank Clerical, SSC, NDA, and Railways. It aims to prepare students to face the competitive exams. The institute takes care of each and every activity of the students and endeavors to bring the best out of them. It provides a thorough preparation of Reasoning, General Knowledge, Arithmetic Aptitude, and current affairs for the Bank PO exam. Besides the learning part, this coaching institute in Noida also focuses on the overall improvement and development of the personalities of the students. They are educated and nourished to face the Bank PO exam competition level. The faculty is enriched with vast experience of preparing students for Bank PO exam. The teachers provide complete study notes and conduct explanatory classes for previous year question papers. This coaching institute in Noida focuses on concept building and practical application of the same. Moreover, its website is itself a pool of information about various competitive exams. Students can get a lot of online study material and information about various colleges, schools, universities, companies, and jobs on the website.

Features
Doubt-clearing sessions held often
Timely completion of Bank PO syllabus
Hostel facility available
Back-up classes for weaker students
Shortcut techniques to solve problems

Established in the year 2010 in Noida, Pinnacle Learning Destination has come a long way in guiding students. It is one of the fastest growing coaching institutes in Noida for government exam preparation like SSC, IBPS, NDA, Bank PO, and Bank Clerk. It has a specialized faculty for all exams. Bank PO preparation is an important course offered by this coaching institute. It makes the Bank PO aspirants of Noida grasp clearly their true potential thereby letting them achieve successful results. This educational center takes special care of the economically weak social sections through stretch programs. Coming to its teaching methodology, it focuses on the tricks and short cuts in Mathematics and Reasoning. Special batches are also available for working candidates. Crash courses are also provided for Bank PO exam. Additionally, the teachers give personalized attention so that the students do not remain just a face in the crowd. Pinnacle Learning Destination leads to an enhanced version of education for competitive exams like Bank PO. It provides various kinds of competitive, technical, and behavioral education which help the Bank PO aspirants of Noida to build their career in the high pace of the competitive world.

Features
Rigorous Bank PO mock teats
Regular newsletter about current affairs
Flexible timings of classes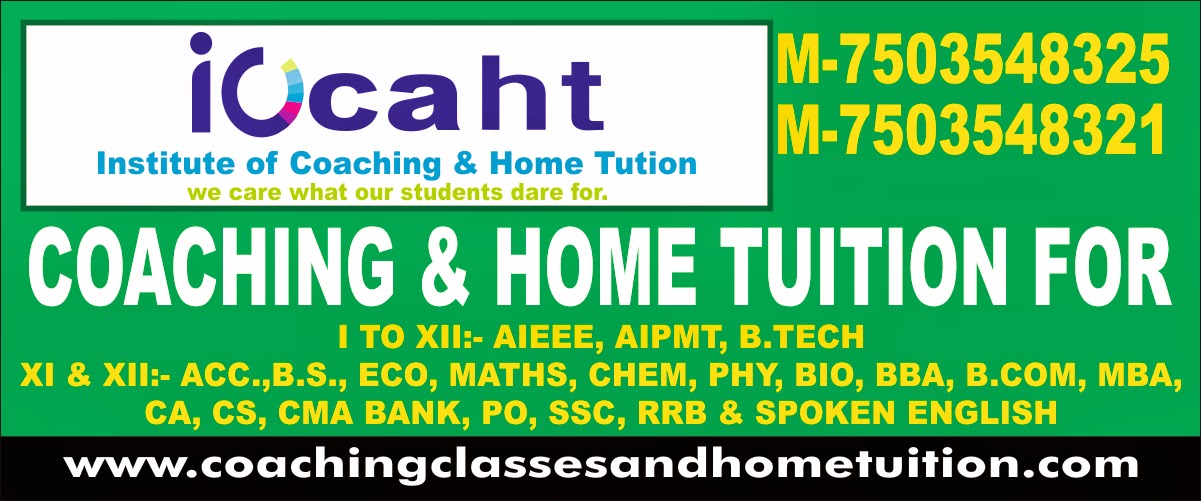 Institute of Coaching and Home Tuition is one amongst the leading coaching institute in Noida. Bank PO exam preparation is one of the competitive exam preparations provided by the institute. It lets the students gear up on their own to differentiate themselves from the crowd in today's competitive environment. Here, the students are not just directed to score highest marks but also encouraged to mingle with the social and co-curricular activities. The pedagogy of this coaching institute in Noida is formulated in such a way that students can get enough time to contribute to their social needs. It believes that mere learning is not the mantra for success, but the students are supposed to be masters in almost everything they opt for in their educational life. The students are well-guided and motivated to face the Bank PO competitive environment. This well-run coaching institute in Noida has adopted very efficient teaching methodologies. It informs the students in advance about the topics to be covered in a particular week. The teachers discuss the level of each question as easy, moderate, and difficult. The overall management of the scarce time available in Bank PO exam is also dealt with by the coaching institute.

Features
Topic-wise handouts given to the students
Extra classes for weaker students
Personality grooming by HR experts
A series of mock tests for performance evaluation
Regular courses, weekend courses, and crash courses available

Institute for Government Services is one of the most reputed coaching institutes in Noida. It provides guidance and training to candidates preparing for Government exams of India. This aims to be the best coaching institute with regards to the preparation of SSC, Bank PO, Airforce, NDA, and several other Government exams. The faculty engaged with this coaching institute in Noida is having high qualification in their subject. This institute assures the complete satisfaction of the students and their holistic education. It dispenses thorough guidance to the students enrolled. Apart from just a coaching institute, it also focuses on all-round development of the students. It visualizes to spread its guiding light to a large part of India. Institute for Government Services, also called IGS is an eminent coaching institute for Bank PO preparation in Noida. A huge number of students aspiring for Bank PO exam get enrolled in this institute and many of them successfully crack the exam. Its teaching methodology, study resources, and experienced faculty prepare numerous students for Bank PO exam.

Features
Scrupulous collection of books
Online test series for practice
Expert guidance for preparation
Examination and interview tips
This post was created with our nice and easy submission form. Create your post!
Comment