Best 5 CA Coaching Institutes in Delhi
Date : September 5, 2019
Delhi has been in news due to the current atmosphere of election which has gripped the nation. The Lutyens Delhi is the political hotspot of the nation and houses some of the important government institutions. Among these important institutions, The Institute of Chartered Accountants of India or ICAI has its own special place. The institution provides world-class training for attaining the title of CA. Given the repute of the institute and the honorary title conferred by it, many individuals from the city of Delhi aspire to be a part of it. Not only them but also many outstation individuals flock to Delhi given the prowess of the city in preparing students for competitive exams. This status has been achieved due to the various reputed coaching institutes established in Delhi. In this article, we'll be talking about some of the prominent CA coaching institutes in Delhi.
CA exam is conducted by ICAI. There used to be a CPT exam in the first stage but was discontinued from 2017 onwards. There are various levels of exams conducted corresponding to different stages of CA course. This is in accordance with regulations passed in the year 1988. For coursing a CA career path one has to enrol for a programme at ICAI and has to pass all the stages of the exam within a time period. Only when an individual will be eligible to be called a CA.
Delhi has a history of producing many eminent CA professionals. Some of these professionals took guidance in the form of coaching institutes. These coaching institutes in Delhi provide a quality study environment having a comprehensive study material, all subjects being offered under one roof, enrichment of overall personality, short tips and tricks for problem-solving, mock test etc. But not every coaching institute can provide a full quality package. Some only boast about providing quality CA guidance. So one should consider a lot of parameters to judge a coaching institute especially in Delhi such as experienced faculties, feedback from current or previous students. This will take a lot of time and can only be done by you. So save some precious time, we have come up with a list of best 5 CA coaching institutes in Delhi. Hope you choose wisely.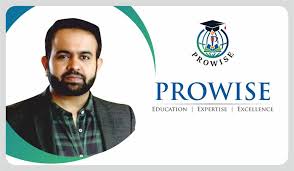 The Prowise CA coaching institute has been established by some of the distinguished faculties in the field of CA such as CFA Sanjay Saraf, CA Pankaj Garg among others. The coaching institute has a nationwide presence with the centre at Delhi having some of the best facilities. Due care is taken about the quality of education to ensure that experts tutors are available. Some of the papers in which the coaching institute at Delhi holds specialisation in teaching are Advanced Accounting, Cost & Financial Management, Accounting Systems, Decision-making and Internal Control Audit. Talking about the faculty at the Delhi branch, their scientific approach to different subjects have made them quite popular among CA aspirants.

Features
Easy to understand study material
Hostel facility available for students
CA, CSs and PhDs qualified faculty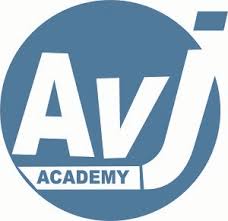 Having a vast experience in teaching and management roles, Mr. Anant Vir Jain laid the foundation of AVJ Academy at Delhi. Having expertise in preparing CA aspirants for Foundation, IPCC, and Final level the coaching institute has become the most sought after among its competitors in Delhi. Expert faculty is available for each and every subject. Also, their study material is more than enough to prepare for CA exams. Mock Tests are held at regular intervals to ensure that the preparation level of students is up to the mark. Same day results are provided to the students and based on test score different groups of students are made so that an adequate amount of attention is given to the weaker students. There is also a prize felicitation ceremony organised for meritorious students. The expertise areas of study at this coaching institute in Delhi involves mathematics, taxation (both direct and indirect).

Features
Dedicated query solving sessions
0 per cent success rate in CA exams
Use of practical scenarios to understand tough problems
Dedicated query solving sessions

Founded in 2013 by Mr. Sumit Parashar and Mr. Navneet Parashar, the motto of Way to Pinnacle is "Student First". Since its inception the coaching institute in Delhi has produced numerous rankers in the CA exam. With a highly dedicated, qualified and experienced faculty, Way to Pinnacle has carved a niche for itself in theory subjects especially at CA Intermediate level when compared to other CA coaching institutes at Delhi. The classrooms at the coaching institute are fully furnished with state of the art infrastructure. There is a facility of both face to face as well as digital classes. Constantly held test and evaluation rounds have ensured good results over the years. The coaching institute in Delhi caters to CA aspirants at all the three levels that are, CA foundation, CA Intermediate and CA final.

Features
Positive and friendly environment at the institute
Have expert faculty for AUDIT and LAW paper
Query solving sessions regularly held
Highly updated courseware
Fill this form and get best deals on "CA Foundation Coaching classes"
100% genuine institutes aiming to help you ace studies
Get immediate response from the institutes
Compare institutes and pick only the best!
Feel free to choose the institute you like, and rest will be taken care of

Started in the year 1997 by CA Bhagwan Lal, Topper's Institute has a vision of changing the methods in which CA guidance is provided. Mr. Bhagwan himself is highly reputed in the CA field and had been a member of ICAI and has experience in teaching at the same institute. Topper's Institute under his able guidance has technically become a premiere CA coaching institute in Delhi. Providing quality education to CA enthusiasts has been the aim of this coaching institute. With a constant success rate, year after year in the CA exam Topper's Institute is one of the most sought after coaching institutes in Delhi by CA aspirants. The faculty at Topper's Institute undergoes rigorous skill-based training before being inducted for teaching purpose. An add on feature of the coaching institute is that it conducts various motivation sessions which are chaired by experts so that students can get a real hand experience of what it is like to be a CA.

Features
CAs, CSs and PhDs form the core part of the faculty
Facility of library available besides regular study material
Outstation students have the option of hostel accommodation
Easy to grasp study material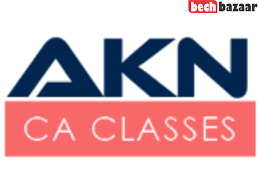 Having a long history of preparing students for CA exam AKN Classes is one of the premier coaching institutes for CA preparation in Delhi. Operating under the able guidance of CA Ashish Grover and Nitesh Kumar, who are themselves pioneers in the education industry AKN classes have made a name for itself in the area of CA training. The coaching institute is a paradise for self-driven and highly motivated students. Consistently over the years, AKN classes have been providing better results with the help of quality tutoring services in CA exam. The study material provided to the students is of top notch as compared to other coaching institutes in Delhi. The faculty at AKN classes clears various accounting and financial concepts through problem-solving of questions from past CA exams, revision test papers. Not only this but also questions related to CA from various other worldwide exams are opted for so that the students are well ahead of their competitors.

Features
Individual attention to students
Mock test papers conducted on-time
Personalized feedback on mock test performance
Course completed well ahead of the main exam
This post was created with our nice and easy submission form. Create your post!
Comment