Best 3 CAT Coaching Institutes in Gorakhpur
Date : August 26, 2019
With an exponential increase in the number of MBA aspirants, CAT has become a trending topic. Let's take an insight into the exam – its nature, preparation strategy, and some good CAT coaching institutes in Gorakhpur.
The Common Admission Test, abbreviated as CAT is a computer-based test conducted by the Indian Institutes of Management (IIMs) for admission to their postgraduate management programs.  Apart from the IIMs, many other prestigious B-schools also consider CAT scores for absorbing students into their MBA programs. Here is all you need to know about CAT in a nutshell-
It is an online MCQ based test.
CAT comprises 100 questions segregated into three sections – Verbal Ability, Logical Reasoning & Data Interpretation, and Quantitative Ability.
The total time duration is 3 hours with a sectional time limit of 1 hour for each section.
The marking scheme is +3 for every right answer, -1 for every wrong answer and 0 for unattended questions.
All graduates are eligible to take the CAT. Students into their final year of graduation can apply as well.
There is no upper age limit for the CAT. Also, a candidate can take the test any number of times.
The required percentage is 50% for General category and 45% for SC, ST, and DA.
The popularity of the exam has grown manifolds since its inception with the number of test-takers increasing every year.  The difficulty level of CAT is very high owing to its diverse syllabus and advanced level problems.  Also, the exam is prone to changes and variations every year. It thus becomes very difficult for the aspirants to sail through CAT merely by self-preparation. For these reasons, good coaching institutes have become a necessity for CAT preparation, especially in small towns like Gorakhpur.
Though not so advanced yet Gorakhpur has made commendable progress in the field of education. The city has stepped forward in elementary as well as professional and technical education. As such, there is a multitude of CAT coaching institutes in Gorakhpur. These coaching institutes provide the students with detailed study material, a variety of practice questions and regular updates and details about the CAT. They also offer a healthy platform for competition and the necessary guidance and motivation.
We have explored the city of Gorakhpur and the various CAT coaching institutes operational in the city. Out of them, some are good while some are not so good. After many reviews and some researched, we churned out the best ones from the lot. Here is the list of the best 3 CAT coaching institutes in Gorakhpur delivering some considerable quality coaching.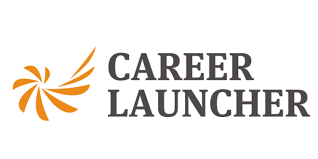 At Career Launcher, the focus is on the students, only on the students. It is their pursuit to offer the students the best knowledge, skills, and perspective that the brightest of minds hold and which is necessary to excel in life. Since its inception in 1995, Career Launcher has been successfully organizing and managing CAT preparatory classes in various towns and cities. It also stepped foot in the Gorakhpur with the same endeavor and spirit and became a clear favorite of the CAT aspirants in town. Career Launcher's learning programs for CAT are one of the finest in the industry, satiating the needs of thousands of CAT aspirants and giving flight to a million dreams. The coaching institute offers a wide range of courses for the CAT, one for every category and section of students. Whether you are a college student, a time-starved professional or a service person, Career Launcher will cover you up. Its training methodology and pedagogy has led to the delivery of exceptional results in Gorakhpur, year after year.

Features
The main focus is on developing logic and problem-solving skills in candidates.
Students receive personal mentorship from a team of able faculty.
Special sessions for preparation of interviews and group discussions.
One of the most comprehensive sets of study material for CAT.
Round the clock doubt-solving facility and e-support.
Smart ways to solve the trickiest of problems.
With deep-rooted expertise of more than 26 years and a strong network of more than 200 study centers, TIME is hailed as one of the most reliable and trusted CAT coaching institutes all over the country, including Gorakhpur. The preparatory module for CAT at TIME is tailor-made to cover the different areas of the syllabus in relevant detail. Here the fundamental concepts are taught in depth to provide the basic knowledge and conceptual clarity. The next step involves taking the core knowledge at the root level to the advanced version of CAT problems. This rigorous method of teaching and preparation evolves the overall personality and aptitude of the candidates and that is what is needed to ace the competitive exams. Every chalk and board teaching session is followed by solving the handout papers and practicing questions from the study material booklets. It is followed up by sectional tests and go on to simulated full-length tests. Special sessions for GD-PI rounds of CAT and other management exams are also covered up side by side. In a nutshell, TIME, Gorakhpur holds you throughout your preparation for CAT till you knock the doors of your favorite B-school.

Features
Doubt sessions and test-taking strategies seminars.
Videos on different lectures covering the basic concepts with a lot of examples and practice questions.
Section-wise testing in online practice format ranging from foundation level to the advanced levels.
Self-administered mocks made on the lines of previous years' CAT papers.
GK lectures for the second round of CAT selection.
AIIMCATs in both invigilated and non-invigilated mode.
Fill this form and get best deals on "CAT Coaching classes"
100% genuine institutes aiming to help you ace studies
Get immediate response from the institutes
Compare institutes and pick only the best!
Feel free to choose the institute you like, and rest will be taken care of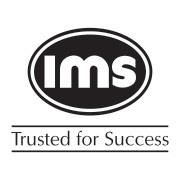 IMS is a popular name in the field of CAT coaching institutes in Gorakhpur. IMS has a glorious history of more than 40 years in shaping the success stories of many CAT aspirants. It is a leader in the management entrance training sector with more than 90 centers across the country and 50,000+ students enrolled. It goes by its motto of mentoring, motivating, guiding and accompanying the students along their journey of CAT preparation till they cross the coveted milestone of getting selected in the desired B-schools. IMS nurtures the dreams of the students of Gorakhpur and facilitates their achievements, thus ensuring a successful and rewarding career for the next generation.

Features
Well-structured and modular teaching program.
Access to books, study material, and personal student portal.
A multitude of practice questions, mocks, and sectional and full-length tests.
Special focus on the grey areas of the students.
Short-term programs for CAT repeaters and the self-prepared.
Separate batches for engineers, with a special focus on verbal ability, essay writing, and GD-PI.
Crash courses for those who need brushing up of skills.
This post was created with our nice and easy submission form. Create your post!
Comment