Best 5 CAT Coaching Institutes in Ludhiana
Date : August 26, 2019
The Common Admission Test (CAT) is one of the toughest entrance exams in the country. Crafted and designed by the IIMs, CAT is the only key to access admissions to the most reputed management institutes, the IIMs. These institutes assess the candidates through multiple rounds, each weighing their skills and aptitude.
The first stage of selection in CAT comprises an MCQ based test comprising 100 questions on the following three heads, to assess the candidates' aptitude:
•Verbal Ability and Reading Comprehension - Fill in the blanks, Verbal Reasoning, Sentence completion, Grammar, Syllogisms, Jumbled paragraphs, Para Completion and inference, Contextual usage, Foreign language words used in English, Reading Comprehension, Analogies, Sentence correction, Verbal Logic, Different usage of same word, Idioms, Antonyms, One word substitution.
•Quantitative Aptitude - Algebra, Profit & Loss, In-equations Quadratic and linear equations, Geometry, Trigonometry, Mensuration, Ratios and Proportion, Number system, Work and time, HCF & LCM, Geometric Progression, Averages, Partnership (Accounts), Time-Speed-Distance, Percentages, Surds and Indices, Inequalities, Logarithms.
•Logical Reasoning & Data Interpretation - , Data Sufficiency, Blood Relations, Series, Proposition, Direction Sense, Coding-Decoding, Family Tree, Binary Logic, Seating Arrangement, Venn Diagram, Tables, Pie Charts, Caselets, Bars, Line Graph, Assumptions, Puzzles, Clocks and Calendars, Statements, Data Arrangement, Sets, Data Structures, Syllogism.
The next stage of CAT includes shortlisting candidates on the basis of a written ability test and/or group discussion and interview. This stage of selection is different for different IIMs.
•The Written Ability Test requires candidates to write brief essays on a couple of assigned topics. The test lasts for about 15-45 minutes.
•Group Discussions assess a candidate's group dynamics and oral skills by organizing discussions on a given topic in a group of 8-10 students.
•Personal interview is the last round of selection whereby a candidate is assessed by a group of interviewers on grounds of his or her educational background, interests, hobbies and work experience.
As the syllabus of CAT is vast and varied and the selection process rigorous and lengthy; it is not possible for the aspirants to prepare for the exam merely through self-study. Proper mentoring and guidance through good CAT coaching institutes are a prerequisite. As such, various coaching institutes came into being, to assist, guide and mentor the aspirants through their journey of belling the CAT. Ludhiana too hosts a multitude of such CAT coaching institutes. However, not all coachings are good enough to suit the needs of the aspirants. Thus, we have put forth the best 5 CAT coaching institutes in the city of Ludhiana for you to select one.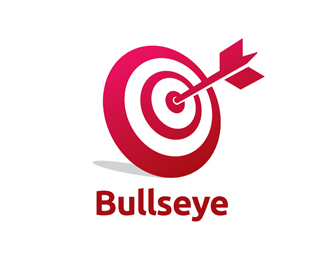 The institute began as a collective effort of a group of XLRI and IIM graduates with a view to offering superior quality training and guidance for acing MBA entrance examinations. The working philosophy includes three broad terms – innovation, dedication and problem-solving. With more than 20 years of experience and a dedicated team, it is one of the most sought after CAT coaching institutes in Ludhiana. Bulls Eye provides study material that is relevant, apt, of high quality and easy to understand. With excellent results in offline coaching, Bulls eye recently forayed into the online world as well, providing all its facilities at the virtual level too, across different cities and geographical boundaries. The mentors are dedicated to building the all-round personality of the students, by identifying their strengths, assessing their weaknesses and providing necessary brushing up for the CAT.

Features
The students at an IMS get an added advantage of getting mentored by one of the finest faculty team.
The study material is comprehensively designed and updated regularly to cover all the variations and changes incorporated in the CAT syllabus.
Bulls Eye offers a well-structured and thoroughly planned module for GD-PI preparation, with personality development programs held regularly for the students.
It possesses a wide online repository of video lectures, free articles, and sectional and full-length mocks with all-India rankings and detailed analysis.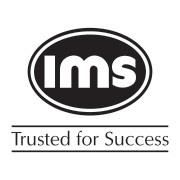 IMS stepped foot in the city of Ludhiana in the year 2002. With a formidable bunch of faculty members, dedicated, highly qualified and holding years of experience and became a premier CAT coaching institute in Ludhiana. The motto is to assist, accompany, guide and mentor students on their educational journey and to nurture them to achieve a fruitful and rewarding future. The faculty members at IMS take up different entrance exams themselves to get accustomed to the pattern and devise the right approach to tackle the problems. This methodology has helped the students immensely. More than 20 students from IMS Ludhiana have secured seats in different IIMs in these years; more than 60 students are in the top 10 and around 100 students in the top 50 management institutes of the country.

Features
The classroom program develops a basic understanding of the core concepts of CAT amongst the students and goes on to incorporate them in advanced level problems.
More than 3500 concept based questions and 1600 application based questions are made available or practice.
IMS runs a special batch, exclusively designed for engineers, focusing mainly on their areas of practice and lesser on the polished ones.
Fast track CAT crash courses are available for the already prepared; just to polish their skills and aptitude.
Workshop programs are also offered, mainly for the repeaters who need an effective short-term assistance program.
In 1992, the Triumphant Institute of Management Studies (TIME) was established in Hyderabad as a one-center, one-location learning center to train and prepare students for MBA entrance examinations. 28 years later, it stands as one of the most reputed CAT coaching institutes in Ludhiana and across the country, spread over a network of 246 centers in different cities. It has achieved a milestone in training lakhs of candidates every year. The core team of TIME comprises 40 members, each being an alumnus of IITs and IIMs. All the study centers are headed by highly experienced and proficient directors, mostly IIT-IIM graduates. The Ludhiana center of TIME is headed by Mrs. Puneet Walia.

Features
The classroom program starts about 10 months to 1-year prior to the actual CAT paper. It covers all the basic concepts and goes up to the advanced ones as the session progresses.
Daily worksheets or 'handout' are provided to assess the understanding of the topics covered in the class amongst the students.
The crash courses and correspondence courses are also offered which last for a duration of 3-6 months.
Various sectional, topic wise and full-length tests are available covering the entire syllabus.
Doubt-solving sessions are held weekly for different subjects.
Regular seminars and workshops are held periodically for guidance, troubleshooting, and awareness about changing patterns and updates about the exam.
Fill this form and get best deals on "CAT Coaching classes"
100% genuine institutes aiming to help you ace studies
Get immediate response from the institutes
Compare institutes and pick only the best!
Feel free to choose the institute you like, and rest will be taken care of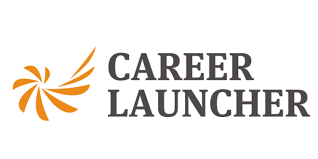 With 15 years of experience, Career Launcher is by far one of the best CAT coaching institutes in Ludhiana, better than many others in the field. The team at Career Launcher Ludhiana comprises a bunch of professionals who strive to ensure that all students are provided top-notch education and training for CAT. It offers a range of offline and online courses strengthening the core concepts of students and building up their test-taking aptitude.

Features
MBA Flexi Program – It is a 4-month long crash course for those who already have conceptual clarity and just need to brush up their weaker areas.
CAT Classroom Program – It is a full-fledged classroom program for CAT preparation covering everything from scratch to the end. It also covers sessions for GD-PI preparation.
MBA Gallop – This program is more of a workshop focusing mainly on practice and doubt-solving.
MBA Extended – This program is basically an early stage program which prepares you right from the moment you decide to embark upon the journey of MBA and assists you till you complete it.
ICET – ICET is a small group, a study group which aims to provide individual attention to students. It won't make feel like you are sitting and studying in a crowd.
Career Launcher MBA Program – This program mainly includes short cuts and smart tricks to solve the CAT problems.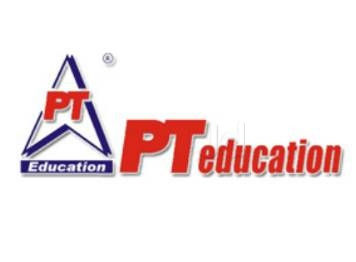 P T Education is a 26-year-old coaching institute which came into existence in July 1993 in the city of Indore. Mr. Sandeep Manudhane laid the foundation stone for P T Education. Over the course of these 26 years, the institute became a multi-man, multi-product, efficiently managed organization from a minuscule one man, one-product one. Today, it possesses unmatched strength and is a popular choice of many as regards the best CAT coaching institutes in Ludhiana. The curriculum, mode of operation, processes, vision, and methods provide delivery of quality education to the students. The hallmark of the organization is its result-oriented mode of study, its intensive classroom sessions, the code of discipline and well-structured teaching methods.  P T Education has given flight to the careers of thousands of students. Every year, a large number of its students make it to the topmost B-schools of the country.

Features
Various career seminars are held at regular intervals and are attended by thousands of students.
Personalized inputs are provided to students regarding their performances from the very beginning.
Interactive sessions with ex-students of P T Education are held to enable the students to seek guidance, reference, and motivation from them.
Special GK sessions are held from the beginning to cover the General Awareness portion.
Lots of smart tricks and short cuts are taught to solve tricky problems with effective time management.
Doubt clearing sessions are also held.
This post was created with our nice and easy submission form. Create your post!
Comment