Best 5 CAT Coaching Institutes in Mukherjee Nagar
Date : August 26, 2019
Mukherjee Nagar is one of the most important educational hubs of Delhi. The area is home to several coaching institutes as well as young aspirants who come to the city to join these institutes. With competitive exams picking pace in the country, Mukherjee Nagar has developed into a coaching hub over the last two decades. These coaching institutes have given wings to the dreams of qualifying competitive exams of several students over the years whether it may be for higher education or government jobs. CAT is one such exam which is conducted for higher education in management. The exam is the only access to prominent business schools of India i.e., IIMs. Therefore, to help management aspirants many CAT coaching institutes in Mukherjee Nagar have established their setups. In this article, we'll be concentrating upon these only but let's first talk about CAT.
CAT or Common Admission Test is an online MCQ based exam. Verbal Ability, Logical Reasoning and Data Interpretation, Quantitative Ability are the three sections in this exam. Having a total of 100 questions is a 3-hour long exam. 3 marks are awarded for every correct answer and 1 mark is deducted for each wrong answer in CAT. One needs to be graduate or appearing for the final year to be eligible for CAT. There is no upper age bar or any limit to the number of attempts in CAT.
Qualifying CAT is a tough task as every year there is a change in the difficulty level. Nonetheless, over the years Mukherjee Nagar has produced several CAT qualifiers. This in a way can be attributed to the various CAT coaching institutes in the locality.
These institutes give an opportunity for candidates to work upon their weak and strong areas so that they can secure admission into top MBA colleges. Also, these CAT coaching institutes in Mukherjee Nagar offer counselling sessions, quality academic material, preparation strategy and much more to assist students in any way possible. Many teachers at these institutes also give CAT every year so as to apprise themselves with the latest exam pattern. With so many facilities provided, you must be aching to know about such institutes. Hence, without wasting any more time of yours we would now discuss the best 5 CAT coaching institutes in Mukherjee Nagar.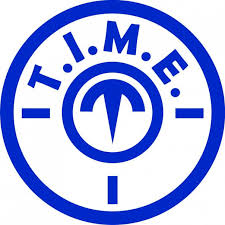 TIME or Triumphant Institute of Management Studies was founded in the year 1992 to prepare graduates for MBA exams. Since then it has grown immensely with a network of 246 centres all over the country and has a reputation of being one the best CAT coaching institutes in Mukherjee Nagar. Their classroom course for CAT starts as early as 10 months before the actual exam. Most of the faculty at this CAT coaching institute in Mukherjee Nagar are from IITs and IIMs. They make sure that students have a decent preparation and hence after every class there are handouts distributed related to the topic taught that day. TIME's website is in itself a single platform for thorough preparation as various sectional, topic-wise and full-length tests are available on it.

Features
The crash course as well as correspondence course also available
Weekly conducted doubt-solving sessions
Regular seminars and workshops are held for better guidance
AIMCAT test series exclusively designed for CAT
Career Launcher, Mukherjee Nagar offers a range of offline and online courses for CAT takers. The faculty at this CAT coaching institute in Mukherjee Nagar ensures that top-notch academics and training is provided to aspirants. Career Launcher believes that strengthening of core concepts and developing a test-taking strategy is essential for success in CAT. Hence, various workshops under the MBA Gallop program are organised for developing an attitude of extensive practice and doubt-solving. Also, to make students solve problems in shortest possible time, Career Launcher MBA program is conducted to make them aware of short tip and tricks. For CAT repeaters joining this CAT coaching institute in Mukherjee Nagar, an MBA Flexi course is there under which under 4 months brushing up of weaker areas and clarity on fundamentals is practised.

Features
Classroom programme covers sessions for GD-PI as well
MBA Extended programme for early starters
ICET small study group for personalized attention
Numerous career seminars at regular intervals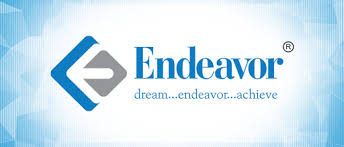 Endeavor Careers, Mukherjee Nagar is a team of top B-schools graduates devoted to delivering the best in education since their beginning. By actualizing an adaptable back-end to help the most elevated amount of administration conveyed in the business, Endeavor Careers has made a speciality which is unmatched. This CAT coaching institute in Mukherjee Nagar believes that with proper guidance and practice supported by a constant effort to excel, any student can crack a national level exam such as CAT. Hence, career counselling to each and every student is provided. This incorporates understanding their desires, the different sources affecting them, evaluating their real dreams lastly, and controlling them as per their interests. Facilities such as computer lab, library, reading room are available so that the students are ensured of a holistic and peaceful environment at this CAT coaching institute in Mukherjee Nagar itself.

Features
Student performance monitoring on a periodic basis
Proactive faculty with regular involvement in student's academics
Faculty evaluation regularly conducted
Special sessions for GD-PI
Fill this form and get best deals on "CAT Coaching classes"
100% genuine institutes aiming to help you ace studies
Get immediate response from the institutes
Compare institutes and pick only the best!
Feel free to choose the institute you like, and rest will be taken care of
MBA Guru, Mukherjee Nagar believes that results are not achieved until the people putting efforts behind it are not serious. Hence, this CAT coaching institute in Mukherjee Nagar believes in making quality efforts which eventually leads to results. The faculty is well versed and experts in their respective domains. They expose students to a number of questions so that they are able to develop a habit of solving different types of problems. Also, expert sessions on GD-PI are held so that after qualifying CAT students get prepared for the last stage of selection. 'Adaptive Preparation for CAT' is one of the most striking features of this CAT coaching institute in Mukherjee Nagar. The package consists of tests on topics of the exam and with the help of data analytics, candidates are able to gauge their preparation level and understanding in different areas.

Features
National level benchmarking through simulated mock tests
Researched and up to date academic material
Special sessions for query solving
Specially designed test series called AIRCATs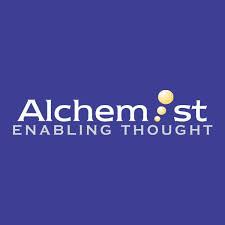 With over the top regard for each part of CAT, Alchemist, Mukherjee Nagar tries to convey results. This CAT coaching institute in Mukherjee Nagar prides itself for having one of the most far-reaching preliminary material, upgraded learning with online classes, recorded sessions for future reference, and an accomplished group of teachers. With a customized examination plan that is intended for every students' own advantage, they immovably trust that they have resources to train any type of CAT aspirant. This CAT coaching institute in Mukherjee Nagar puts in their best-devoted endeavours to enable a student to stretch and reach to the best of his or her capacity. They guarantee to utilize innovation, to supplement a customary classroom, to give an aspirant the best condition to learn, work and improve.

Features
Mentoring sessions scheduled individually
The teacher-student ratio is good
Exhaustive study material.
Regular classes on personality development
This post was created with our nice and easy submission form. Create your post!
Comment