Best 5 CAT Coaching Institutes in Nashik
Date : August 26, 2019
Whether you are a college graduate about to collect your degree or a working professional mapping his career growth in future, the option of pursuing an MBA would have definitely crossed your mind. Let's get deeper into the matter.
MBA is one of the most fascinating professional courses in the country. It promises a lavish life full of luxuries and perks. It opens multi-fold employment and growth opportunities for an individual and chariots his/her career to a much higher level. The sheer diversity of jobs, magnanimous amount of money and the positions of ownership and responsibility that an MBA offers to individuals make it one of the most aspired careers. Also, you get to choose your category of specialization, be it marketing, finance, advertising, consulting or strategy. Whether you want to become an entrepreneur or go into the banking sector or work with the best organizations, an MBA fetches it all.
However, all this happens if you pursue an MBA from a good B-school. A good B-school polishes your skills and creativity and turns you into someone which can attract the best of minds. And getting into good B-schools is again a tedious task. The admission criterion of most of the top B-schools is quite narrow and can be traversed only through management entrances. The Common Admission Test (CAT) is one of the gateways to such schools and perhaps the only one to the IIMs. The IIMs conduct CAT every year to admit students to the various postgraduate management courses which it offers. The main motive behind the inception of CAT was to assess the aptitude and critical ability of the candidates so as to ascertain their suitability for the various management programs.
CAT analyzes the applicability of the students on the basis of their performance in three sections –
1.Verbal Ability and Reading Comprehension
2.Data Interpretation & Logical Reasoning, and
3.Quantitative Ability
This is followed by a round of written ability test and personal interviews. The round further asses the written skills, knowledge and overall personality of the candidates.
Owing to such a tedious and cumbersome process of screening, not many MBA aspirants are able to ace the CAT. The preparation for the CAT requires specialized guidance and training from experts. For this reason, CAT coaching institutes sprung up in different cities to cover up the training part. However, this was the case in major cities. The smaller towns and cities like Nashik usually lack the facilities of the metros. To cover this difference of available educational facilities, several CAT coaching institutes started stepping in into Nashik and similar cities.
Today, there are branches of many good CAT coaching institutes in Nashik, providing all the necessary guidance and assistance to the CAT aspirants. This has come a long way in helping the students from the city come at par with the rest of the aspirants and refine their preparation. We have churned out the best 5 CAT coaching institutes in Nashik offering some irresistible programs and packages.
Excellence Learning Center Pvt. Ltd. is the educational hub of MBA aspirants in Nashik. They signify the 'Quest for Excellence' i.e. the will to succeed, the desire to win and the urge to maximize one's potential. Here they inculcate in the students the creative spirit to win and knock the doors of success. Excellence Learning Center believes that it is the teaching methodology which brings uniqueness to a coaching institute. Hence, it follows an intensive step-by-step teaching methodology which begins with the teaching of basic concepts. The next step is the learning of speed techniques followed by using an oral method of solving the problems. The main objective of this CAT coaching is to offer comprehensive guidance to students and equip them with unique tips and tricks and provide them with personalized attention.

Features
Exhaustive courseware and structured module.
Short-term crash courses are available for students who don't require a foundation program.
Soft skills workshops are organized to assist the students in GD-PI preparation
Online mocks and test series are curated in simulation to the actual CAT paper.
Unique speed techniques and strategies are taught to tackle the problems smartly.
TIME is a one-stop shop for all the preparation one needs for the MBA entrance exams. It offers full-fledged learning programs for CAT preparation which include regular classroom programs, correspondence programs, and test series. The study material developed by the TIME team is highly acknowledged by CAT aspirants all across the country. It is an intelligently crafted, comprehensive courseware covering every aspect of the CAT syllabus; right from the basic concepts to the advanced level problems. And the faculty team at TIME is superior to many in the field, comprising mainly IIT and IIM graduates. And that is not all, the test series of TIME is something which CAT aspirants wear upon. With the aim of delivering every aspect of education with the best possible quality, TIME is hailed as one of the best CAT coaching institutes in Nashik as well as other cities.

Features
The fundamental concepts are taught in relevant detail.
Each session is supplemented by handouts and study material booklets.
Students are exposed to a variety of problems for developing conceptual clarity.
Doubt sessions are held on a regular basis, separately for different subjects.
B-school counseling and achievers' meet are also organized to motivate the students.
Students' progress is tested and evaluated through a wide range of tests modeled on the lines of CAT.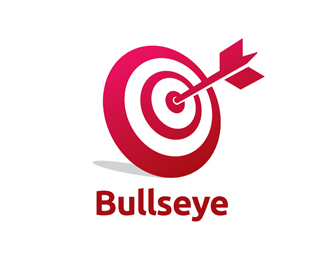 Innovation, dedication and problem-solving are the three pillars on which this CAT coaching institute stands firmly. Bulls Eye was born as a cumulative effort of a team of XLRI and IIM alumni in Pune in 1996 and soon spread its branches in most of the towns and cities in India. In Nashik, it has become a popular name to reckon amongst CAT coaching institutes. With strong credentials and more than twenty years of experience in hand, Bulls Eye focuses on delivering an excellent product which is the most crucial element of learning. Their experienced faculty members are dedicated to delivering apt, relevant and comprehensive courseware coupled with an easy and effective training methodology. Taking the transfer of knowledge as the pivot, Bulls Eye caters to a wide range of the student community on both online and offline platforms. The aim is to provide a wholesome learning experience to all sections of students, breaking all geographical boundaries.

Features
More than 1000 video lecture on different topics of Quantitative Ability, Verbal Ability, Logical Reasoning, and GK.
Sectional and chapter wise tests to provide 360 degrees understanding of the concepts.
All India mock tests to know your national ranking and gauge your weak and strong areas.
E-lectures from experts for doubt clearance and conceptual clarity.
Preparation hubs to provide in-depth knowledge of the syllabus with lots of short-cuts and smart tricks.
Regular notifications and alerts for various tests, institutes, results etc.
Second Alexa ranking in the category of coaching institutes.
Fill this form and get best deals on "CAT Coaching classes"
100% genuine institutes aiming to help you ace studies
Get immediate response from the institutes
Compare institutes and pick only the best!
Feel free to choose the institute you like, and rest will be taken care of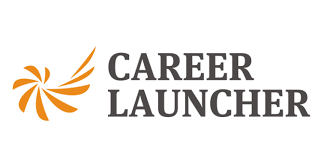 Career Launcher is a synonym for success and reliability in Nashik as regards good CAT coaching institutes. Since 2015, when it first stepped foot in Nashik; Career Launcher has been ruling the heart of most of the CAT aspirants. They provide a number of training programs for CAT aspirants, each curated to specify and suit the needs of different categories of students. Each program is designed keeping in mind the ease of understanding and suitability of the content to the needs of the students. The bouquet of courses offered by Career Launcher includes a regular classroom program, an online program, smart tracker program, test series program, MBA residential program and so on. Wherever you may be located, whatever is your preparation strategy, whatever is your preferred mode of preparation, Career Launcher will get you covered. It is a name which you can trust. It is a name which you can swear upon.

Features
Regularly updated study material incorporated with all the major and minor changes in the syllabus.
Simulated mocks taken by a diverse range of students. It thus provides national-level benchmarking.
A team of highly experienced faculty members with deep-rooted expertise.
E-support and personalized guidance for doubt clearing.
Individualized analysis of every test taken by a student, with a detailed explanation of every topic and concept.
Provision of taking mocks from home.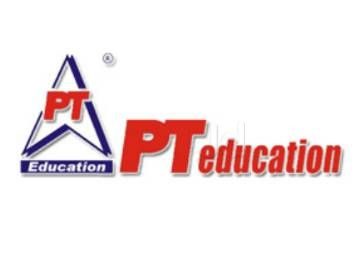 Starting from a sound base in Indore in 1993, P T Education slowly and steadily spread to various other towns and cities, including Nashik. With deep-rooted expertise, a well-crafted study ware, a structured module, and a genuine spirit to offer superior quality education to the CAT aspirants, P T Education has attained an enviable stature in the field of CAT coaching institutes. It is an amalgamation of academic excellence and technological innovation with a fine nose for the needs and requirements of the students. Research and development comprise the axis on which the efforts of this coaching institute are structured.

Features
Regular career seminars are held to provide awareness and motivation to the students.
Library facility with all the relevant subject matter and reference books.
4*7 career counseling and mentoring by the experts.
Personalized inputs from the first week of the session.
Lots of short cuts and smart tricks to tackle advanced level problems.
Current affairs and GK capsules for the subsequent stage of the examination.
This post was created with our nice and easy submission form. Create your post!
Comment