Best 5 CAT Coaching Institutes in Vishakhapatnam (Vizag)
Date : August 26, 2019
CAT or Common Admission Test is the biggest and the most popular management entrance examination of India. It is conducted by one of the 19 Indian Institutes of Management's (IIM's). CAT scores are used for admission by IIMs and various other B-schools across the country. More than two lakh students appear for the exam each year but only a handful of thousands get selected for the same. The exam was first conducted in 1950 and graduated to be an online-entrance test in 2009. The exam comprises of 100 questions which are to be attempted in 180 minutes.
Common Admission Test is the first thing that comes to our mind when we think of MBA entrance exams. Most of the B-Schools in India accept CAT scores for admission. XAT, MAT and CMAT are next on the list. And last comes SNAP, NMAT, GMAT and so on. Overall, most of the candidates end up taking about two to three exams in an academic session.
CAT, XAT, CMAT rules the roost among all because the best management colleges of the country such as IIMs, IMT, XLRI, SP Jain, MDI, FMS, etc. take these scores. You may get stunned by knowing this fact that India has more than 50 MBA entrance tests. Most of the tests are held at a national level, some at the regional level and some at the institute level. All these exams are attempted only by a small fraction of MBA aspirants, except CAT.
Yet, each candidate should be aware of the choices and options available to them, during their MBA preparation session.
CAT coaching institutes give an opportunity to learn, improve and work on strengths as well as on weaknesses to get closer to the list of top MBA colleges which is an obvious reason to choose to be a part of it. There are numerous coaching institutes in Vizag, but if you want the best in terms of personalized counseling, personality development, strategy plans, quality material for all competitive exams like CAT, XAT, GMAT, GRE, and a perfect guide to achieve your desired MBA colleges, these CAT coaching institutes in the list below provides a package you can never let go and trust me you won't regret it.

TIME is one of the most searched coaching institutes when it comes to the preparation of CAT exam. It was started in a small room of 120 square feet on 26th May,1992 in Hyderabad with only one center. It has just completed 26 years of service to the student community – helping to build a few hundred thousand careers along the way. From one office in Hyderabad to 246 offices across the globe, has been a long and satisfying journey for T.I.M.E.'s promoters who had chucked their high-flying corporate jobs to pursue their dream and passion. They are today acknowledged as a multi-location; multi-program training specialist runs on corporate lines and offers a wide range of programs. Their programs are not only meant for national and state-level entrance exams like the CAT, MAT, JEE MAIN, and JEE ADVANCED but also for international exams like GMAT, GRE, IELTS and TOEFL. They conduct Campus Recruitment Training at various engineering colleges across the country every year. They train thousands of students in aptitude tests and communication skills as a part of preparing them for their campus placements.

Features
They regularly conduct workshops for their students.
The faculty and ambience at T.I.M.E Vizag are very good.
This coaching institute carries its brand name and the study material provided by them is also excellent.
Their AIMCAT test series are very popular among candidates of CAT.
It helps you to know your ranking amongst the test takers plus the analysis of the mock tests will help you to diagnose your weak and strong sections.
They also take care of the preparation for the subsequent stages like Group Discussions, Written Ability Test and Personal Interviews as well.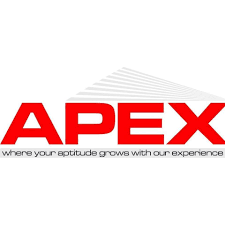 They shape the managers of tomorrow. With fanatical attention to every aspect of CAT, they endeavour to deliver results. They pride themselves for having the most comprehensive preparatory material, enhanced learning with online classes, recorded sessions for future reference, and an experienced team of faculty. They strive for continuous improvement and work to create a student-friendly environment towards professional enhancement and personality development. With a personalized study plan that is designed for each student's own benefit, they firmly believe that they have what it takes to prepare any student for the entire process of CAT.CAT is an exam which tests perseverance rather than intelligence. It is highly daunting and fiercely competitive. They go the extra mile. Unlike many other institutes, they do not make promises which they cannot fulfill. They at APEX give a student a different picture i.e. the picture of success. They put in their best-dedicated efforts to help a student stretch and reach to the best of his capability. They ensure to make the best use of technology, to complement a traditional classroom, to give a student the best environment to learn, work and improve.

Features
They provide personal mentoring to every individual.
They have a limited batch size for proper attention.
They have extensively designed study material.
They also conduct personality development classes regularly.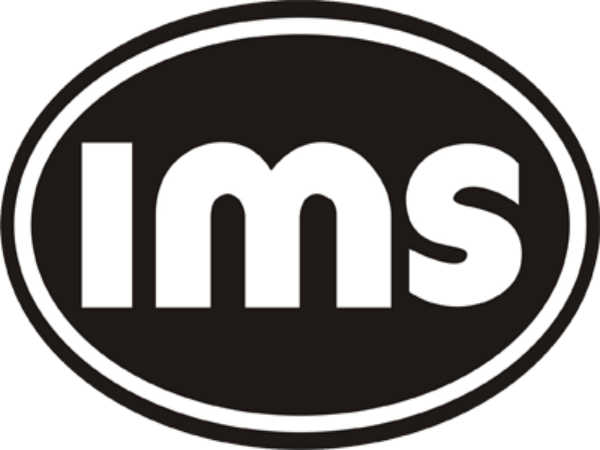 In the field of management education, IMS boasts of being one of the oldest institutions in India, providing a platform for students to further their careers. They believe in bringing self-awareness to their students because only then can truly know their own path to career and future success.Their motto is to be with their students, to mentor, motivate, guide and accompany them in their educational journey, till they cross the milestone of their coveted entrance examination. They nurture aspirations and facilitate achievement, and it fulfils their purpose – to ensure, for the next generation, a successful and rewarding future.IMS is the leader in Management Entrance training. The institute has been ranked 4th in the education sector and 44th amongst the Top 50 Most Trusted Service Brands across India (AC-Nielsen & Brand Equity, December 2003). Today, IMS has spread its wings across India with more than 90+ centers and over 50,000 students, successfully making it to some of the most prestigious institutes in India and abroad.

Features
They provide you with the best test series which is on the lines of actual CAT exam.
They have their own designed study material which is portrayed in a very easy way.
IMS provides flexible classes for working officials and final year students.
Their coaching institute has a very talented and trained faculty and they give personalized attention to each student.
Fill this form and get best deals on "CAT Coaching classes"
100% genuine institutes aiming to help you ace studies
Get immediate response from the institutes
Compare institutes and pick only the best!
Feel free to choose the institute you like, and rest will be taken care of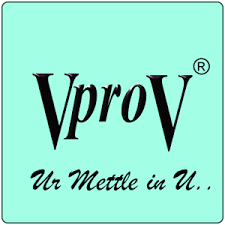 VPROV Private Limited was started by Rajesh Kumar, IIT Madras, IIM Bangalore Alumni, Ex Infosion, 100%tiler in CAT examination and well known as 2006 CAT topper with just 27 students. Within a short span of just six months, they were able to train 211 aspirants on all the platforms with a high conversion ratio of 3 students out of 5. Till today they have trained 23000+ students and almost all of them are allocated in a good management institute or have secured a good job. Today, they are a National Leader in competitive and management entrance examinations classroom training. As a part of their social responsibility towards society, VproV has helped the deserving physically challenged and people from the lower economic background. In this process, they are imparting training to approximately 100 students every year without charging any money.

Features
It focuses on small batches, regular mocks, training sessions, practice tests and different strategies to help students excel.
Their dedicated staff is approachable which facilitates personal bonding between the students and the mentors.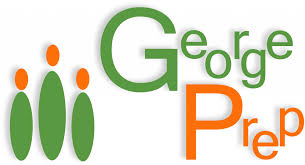 George Prep is one of the "Best in class" coaching center for CAT in Vizag. One of the biggest pros of attending George Prep is online content. It has recorded sessions of every class and every time you have a concept doubt, just turn on your PC and watch the class. It has tests on every concept and with each test, the level of the questions keeps on increasing. There are module tests which happen in between, and the syllabus for these tests is announced in the class. These tests will test one's understanding of the concepts that are taught until that day.The student is awarded points on a scale of 10 for every test taken based on the performance in that test. All these test scores add up and one can compare scores with his/her classmates. Top 10 scorers of the week, month and overall are shown when one login into the online portal. Therefore, we get an idea of how good our competition is. Other than the online portal, there is a lot of study material given. These study materials are not just targeted for CAT but also have questions like XAT, IIFT, NMAT and SNAP.

Features
Interactive training sessions, meticulously prepared curriculum and regularly conducted test series help the students with their success.
The main object is to build confidence and clarity which is very necessary for success in the examination.
They provide training to increase individual's interest in learning.
They train their students to improve their memory power and confidence.
This post was created with our nice and easy submission form. Create your post!
Comment