Best 5 CDS coaching institutes in Agra
Date : July 27, 2019
From being the burial place of the great warrior Akbar, to be the native land of brave soldiers, Agra has seen a lot of development in the context of preparation for battles. There was a time when men here were trained to become majorly a cavalry. Today, they are trained to become a part of the three prestigious wings of the Indian Armed Forces. Playing a very important role in guiding the Defence aspirants from the city today, are the CDS coaching institutes in Agra.
These institutes have left no stone unturned to ensure that all the students should get quality education irrespective of their social differences. They have come up with various innovative methods to instill soldier-like qualities in each of the students they take under their wing. These institutes have given a platform to many students for exploring their truest potential. Although before we reveal the name of the best CDS coaching institutes in Agra, let's first discuss CDS.
Commonly known as CDS this exam for recruitment to the Defence can be elaborated as Combined Defence Services. It is conducted with the view of recruiting officers to the Army, Navy, Airforce and the Officers Training Academy. In order to qualify CDS, there are some very strict physical, intellectual and psychological requirements that demand to be met.
First, every candidate must appear for a 120 minute, offline test. This assessment is made to evaluate a candidate for his/her intellect in English, elementary mathematics and general knowledge. This assessment is followed by a physical examination. Each qualifier is then supposed to appear for an SSB interview, the duration of which is almost a week.
There are various aspects that make CDS difficult to be qualified, for instance, the importance of thinking clearly even in difficult times. There are many such qualities, which if not present in a candidate become the reason for his/her disqualification. To help in finding a solution to these problems, many teaching fanatics have come up with brilliant coaching institutes. These institutes have polished the students in various ways that have led to their successful selections. Having spoken this, we now move ahead to reveal the best 5 CDS coaching institutes in Agra.

Run by a family of Limca Book of Record Holders, this CDS coaching institute has given flight to the passion of many students. The well-trained faculty here aims at making study material which helps students in understanding the difficult topics easily. This approach has led it to become one of the best CDS coaching institutes in Agra. This institute also provides guidance in tests like NDA, AFCAT, and SSB along with CDS.

Features
Frequent conduct of mock interviews.
Strict policies regarding discipline and decorum.
Regular tests for better monitoring.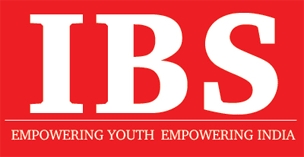 Since a long time, IBS has been providing an ideal amount of training and guidance for courses like the ones for Defence, Banking, Railways and many more. Their innovative, methods have helped the students in learning better and retaining the subject matter for a longer period. Backed up by a dedicated faculty and with branches, in over 60+ cities in the country, IBS has now achieved a milestone. It is considered as one of the best CDS coaching institutes in Agra. The various facilities that it provides at modest prices have been yet another factor in fetching it the attention of CDS aspirants. There are special interview sessions held for practices to make sure that no student lags in any area due to being unconfident.

Features
A properly formulated time-table which is strictly adhered to.
Facility of an e-monthly magazine.
Provision of a PDF for daily general knowledge.

Aiding in the bilingual exam of CDS, Kabra's Horizon has designed the study material for the students in both the languages separately. This has enabled them to help many students time and again and has made them emerge as one of the best CDS coaching institutes in Agra. The ambiance of this institute has been designed after keeping in mind the comfort and requirement of the students. Since being disciplined is one of the most desirable attributes of a Defence officer, it is strictly followed at Kabra's Horizon. The faculty formulates a teaching methodology that helps the students in developing a responsible and sorted approach towards problems. To make sure that students don't miss their classes due to lack of conveyance, there are pick-up services available.

Features
Regular conduct of doubt solving sessions.
Separate and well-maintained hostels are available for girls and boys.
Regular conduction of tests to make sure the students are monitored well.
Availability of online study material.
Fill this form and get best deals on "CDS Coaching classes"
100% genuine institutes aiming to help you ace studies
Get immediate response from the institutes
Compare institutes and pick only the best!
Feel free to choose the institute you like, and rest will be taken care of
Established with the view of helping the youth in achieving their aim of cracking CDS, Achievers Academy has come a long way. The methods in which the subject matter is taught to the students has proved to be of great help to them in learning better. The erudite faculty has worked progressively and in a focused manner to make sure that every student is guided in the most intelligent ways. A key factor that has led Achievers Academy to be known as one of the best CDS coaching institutes is attention to personality development. The faculty makes sure that every student should inculcate the values of punctuality and discipline.

Features
All the programs are available at affordable rates.
Well-kept and technologically updated classes.
Regular conduct of tests and mental drills.

This CDS coaching institute has a history of providing excellent guidance in every competitive exam they aid in. This has made it gain the goodwill among students and become one of the best CDS coaching institutes in Agra. There is an elaborate team of teachers that work jointly to help students in achieving the best scores and positions. This faculty devises various plans to help students in gaining clarity regarding difficult concepts.

Features
Various group tasks are assigned to instill team spirit.
Special attention is given to the code of conduct.
Well-designed study material.
This post was created with our nice and easy submission form. Create your post!
Comment