Best 5 CDS Coaching Institutes in Allahabad
Date : December 25, 2021
Allahabad has been home to many brave souls. The city has been associated with many martyrs from the starting of Indian freedom struggle till present times. Recently, Mahesh Kumar, a CRPF jawan got to martyrdom while battling against terrorists in Jammu & Kashmir. Such brave sons of the soil inspire the youth of Allahabad to join armed forces. There are various ways for defence aspirants to be a part of the elite services. CDS is one among them. It is held for recruitment to Military, Training, Naval and Air force academy. Since the competition for CDS has been tough there is no harm in seeking help. This help can be in the form of a guide who had been helping defence aspirants to crack CDS. Many such guides have their own CDS coaching institutes in Allahabad.
CDS or Combined Defence Services is conducted twice a year by UPSC. The exams are generally held in the month of February and November. For recruitment to military and officer academy, the minimum requirement is graduation. An engineering degree is required for Air Force & Naval academy recruitment. The paper is of objective type and consists of questions on English, General Knowledge and Elementary maths. Female candidates can also apply under the posts of Officer Training Academy. Those who qualify written exam are then called for an interview for Intelligence and Personality Tests. Finally, interview qualified candidates are called document verification followed by medical examination.
With such an intense shortlisting procedure CDS is surely a tough nut to crack. Many fail to crack beyond the personality and intelligence round due to stringent selection norms. The preparation strategy for CDS therefore must be charted out in the beginning and that too an effective one. The CDS coaching institutes in Allahabad help defence aspirants right from written round preparation till final selection. These coaching institutes have led many onto the path of success. Therefore, picking up the right coaching institute should be the first step. To help you with this initiative, here is a list of best 5 CDS coaching institutes in Allahabad.
Major Kalshi Classes have a stronghold in Allahabad for training defence aspirants. The coaching institute is one of the best for CDS preparation in the city. Major Kalshi Classes had its foundation laid in 2008 by Mr Saurabh Singh. Besides having expert faculty, they also have some specialists such as SSB psychologists, Interviewing officer, GTO officer etc. The study material is prepared after putting a lot of effort into its research and development. To make people of Allahabad aware of the life of a defence personal many events are organised as well. These events provide a true picture of the duties and responsibilities of an armed officer. At Major Kalshi Classes, Allahabad there is a special provision for students of selecting their own tutors. This is done to develop a good understanding between teachers and students. Teachers are also ably trained before being included in their team at the coaching institute. A facility rich and well-maintained library is also made available for the benefit of students.

Features
Regular doubt removal sessions
Regular student progress tracking
Interactive classroom sessions
Established by Mr BM Bharadwaj in 2010, the coaching institute provides guidance for various defence exams. Soldier's defence academy, Allahabad helps CDS aspirants right from preparation for objective round till his or her final selection. To ensure the holistic development of student's communication as well as personality development classes are held at the coaching institute. There is provision for regular besides weekly mock tests and mock interview drill. The infrastructure at the coaching institute in Allahabad comprises of a dedicated physical fitness training ground among other things. A team of elite academicians and retired commissioned officers overlook the preparation of study material. Also, to give a reality check to students, a report on progress after the thorough analysis is provided. In order to motivate students, seminars by retired ex-armed officers are organised. In addition to this visits to Indian Military Academy, Marine Institute, debate competitions etc. are also organised.

Features
Obstacle ground available
Hostel facility also available
Medical facility for students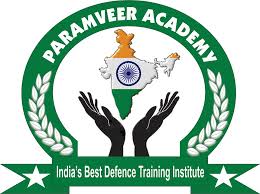 Paramveer academy has been at the forefront of imparting quality educational services since 2009. The expert faculty at the coaching institute has been constantly helping CDS aspirants in Allahabad ensuring a high success rate. Their drive comes from doing the best in whatever they do. Hence, several students enrol for CDS preparation in Paramveer academy. They help aspirants until the final goal of CDS selection is fulfilled. They have a speciality in preparing students for Air Force exams as well. Also, to ensure that no student is left behind an ample amount of time is devoted to weaker students. With an efficient preparation strategy, Paramveer academy has been constantly producing successful defence aspirants who have made their country proud.

Features
Physical fitness takes care off
Fill this form and get best deals on "CDS Coaching classes"
100% genuine institutes aiming to help you ace studies
Get immediate response from the institutes
Compare institutes and pick only the best!
Feel free to choose the institute you like, and rest will be taken care of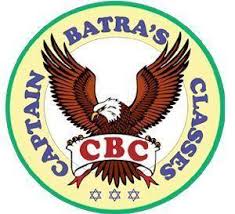 Captain Batra Classes are the epitome of quality among CDS coaching institute in Allahabad. Their academy faculty has been at the core of successful operations for the past 10 years. The dedicated faculty at Captain Batra strives for imparting an educational experience full of values to CDS aspirants. Not only academics but the coaching institute also focus on various aspects of personality such as sportsmanship, creativity etc. To make their students gain a competitive edge over their peers, Captain Batra Classes, Allahabad provides standard study material. The material is developed keeping in mind the requirements set by UPSC. Also, the talent and interests of students are paid heed to at the coaching institute to ensure overall development.

Features
Interactive teaching methods
Regular sessions on doubt clearance
Curriculum completed on time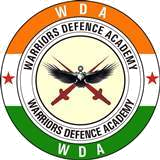 We are a team of career coaching experts, who provide complete grooming to aspirants who appear for written examination for NDA and CDSE and SSB interview to become defence officers. Our faculty panel comprises of ex-members of Service Selection Board (SSB), senior defence officers (retired from Army, Navy and Air Force), psychologists, personality development gurus and some of the renowned names in defence career guidance. We are committed to bring out the best in you. We will make every effort to see you realize your goal. Training for preparing retiring/retired officers for their resettlement in civil life is one of the major functions entrusted to the DGR. The resettlement training courses provide nationally/internationally accepted certification to facilitate officers to get quick employment within/outside the country. In addition six months courses being conducted at reputed B Schools (IIMs Ahmedabad, Kolkata, Bangalore, Indore, XLRI Jamshedpur, MDI Gurgaon, NMIMS Mumbai.
This post was created with our nice and easy submission form. Create your post!
Comment