Best 10 CLAT Coaching Institutes in Allahabad
Date : July 30, 2019
Sitting on the 'Sangam' of the Ganga and Yamuna, Allahabad is one of the biggest cities of Uttar Pradesh. It has been the provincial capital of the Mughal Empire, a center of Indian Independence Movement during British rule, and the home city of the Nehru family. Allahabad has also primarily been an administrative and educational center.  If we talk about the state of education, Allahabad has made tremendous growth over the years. It attracts students from different backgrounds and cultures to its terrain. The city is also witnessing the rise and development of a 'coaching culture', with special focus on CLAT and other law entrances. But before stepping into the territory of the CLAT coaching institutes in Allahabad, let us revise go through some quick facts about law as a car and the highly coveted CLAT.
Law is the 21st-century career. A degree in law is not just about donning the black coat. It goes beyond the courtrooms and opens the doors to a variety of rewarding career opportunities. And CLAT or the Common Law Admission Test is one of the best pathways that lead to those doors. CLAT, in basic terms, is a national entrance exam conducted by the National Law Universities (NLUs) of India. By means of the exam, these NLUs hunt for eligible candidates for their undergraduate and postgraduate degree programs. In a short duration of 2 hours, CLAT checks the verbal ability, numerical ability, logical and general intelligence as well as legal aptitude and awareness of the test-takers.
CLAT preparation is not just about fetching the study material and burning oil throughout the night to study. It also requires the right guidance from reliable CLAT coaching institutes. And, Allahabad has plenty of them.  However, you cannot trust a coaching institute just like that. You should be sure of what your needs and requirements. This is because many CLAT coaching institutes in Allahabad have proved to be the wrong choices for the students. This lets down their confidence as well as their endeavors. To save you from such fate, we have listed the best 10 CLAT coaching institutes in Allahabad offering reliable services.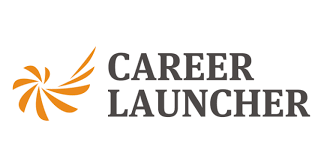 Career Launcher is a one-stop shop for the best of education, guidance, faculty, and support in the city of Allahabad. CL has and is continuing to shape the lives of hundreds of students through its CLAT coaching program. The institute has built deep-rooted domain expertise over all these years. It focuses on both academic excellence and technological innovation. Here, the course and curriculum are taught and delivered in a comprehensive and student-friendly manner. Since its inception in Allahabad, the coaching institute has been a favorite of CLAT aspirants in the city. CL has sent several students to the NLUs and other prestigious law colleges. Their team of faculty also hails from top-notch law, engineering and MBA colleges.

Features
Study material updated as per the changes in the exam pattern
National-level benchmarking via mocks
Personal guidance and e-support for doubt solving
Provision of taking tests from home
Individual Student Information System (SIS) account for GK, vocab and practice tests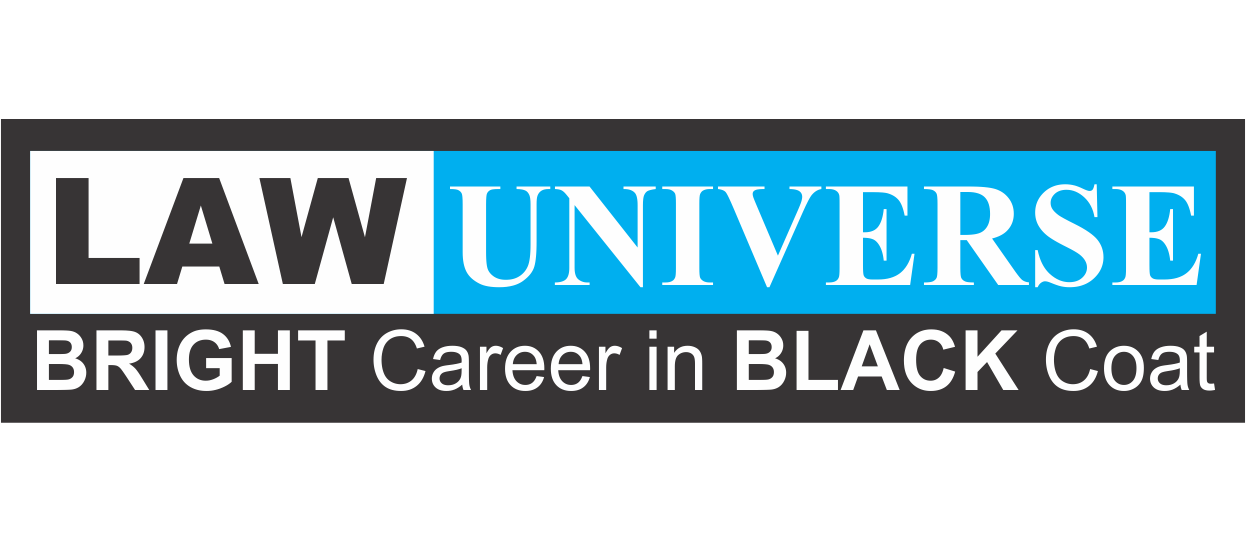 Law Universe is one of the most trusted CLAT coaching institutes in Allahabad. It is a segment of the famous Toil Chamber of Mathematics (TCM) exclusively tending to law entrances like CLAT, AILET, LSAT, etc. the institute holds an experience of 12 years in shaping success stories of the students. Law Universe follows the motto of mentoring, motivating and guiding the students to choose the right career path for themselves. It provides one of the most exhaustive coaching platforms to the students of Allahabad to elevate their performance in exams like CLAT. Their course structure focuses upon building conceptual clarity, speed, and accuracy resulting in optimum delivery of results.

Features
State-of-the-art online testing platform
Regular workshops to cover preparation
One-on-one interaction and feedback sessions
A series of 35 online tests

KD Campus has evolved as a premier CLAT coaching institute in Allahabad. It is not only equipped with quality teachers but also a sorted curriculum. Their team and their subject experts have rustled up the best of tricks to win through the CLAT. The coaching institute offers a judicious blend of devoted teaching and uninterrupted practice. KD Campus, Allahabad also offers detailed solutions to practice guides, practice tests, and previous years' papers. Quality study material coupled with targeted preparation and expert guidance is their recipe for success in CLAT.

Features
Live, online and classroom classes
Individual attention to each student
Mobile app and YouTube channel for better preparation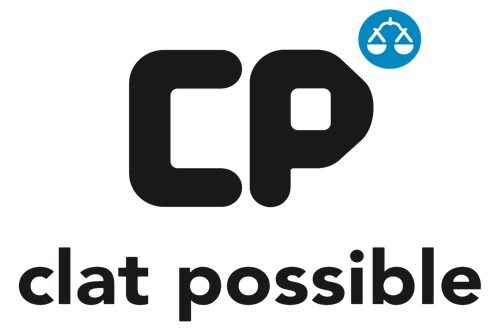 Clat Possible is a popular name spreading success in CLAT all over India. It is a premier CLAT coaching institute in Allahabad as well. The institute focuses on building the right aptitude required for CLAT and necessitating steady work for qualifying the same. The course, here, is dealt with and modified in such a manner that it becomes very easy for the CLAT aspirants to gulp down the concepts. There is due prominence on getting the fundamentals right. Clat Possible, Allahabad not only ensures timely coverage of syllabus but also makes room for practice and revision. Thus, their students get an added advantage over the rest.

Features
Intensive result in delivering classes
Special workshops and mocks
Sectional tests in all subjects
Access to India's pioneering online support platform – MyZone

If you are thinking of joining a CLAT coaching institute in Allahabad, you must join TIME. With more than two decades of experience in training students, TIME has become a symbol of trust. It offers comprehensive courses for CLAT and other law entrance tests developed by NLU graduates themselves. The course module of TIME covers all areas of the test, keeping in mind the requirements of the students. Their students enjoy an edge over the other aspirants in terms of preparation and conceptual clarity. They are prepared for any surprise or eventuality that the exam might throw at them. as such, the coaching institute remains one of the most crowded CLAT coaching institutes in Allahabad.

Features
Handout sheets after every class
Around 50 mock tests on the pattern of CLAT, SLAT, and AILET
Detailed analysis and national benchmarking of mocks
Subject delivery by a competent faculty
Correspondence courses available
Fill this form and get best deals on "CLAT (UG) Coaching classes"
100% genuine institutes aiming to help you ace studies
Get immediate response from the institutes
Compare institutes and pick only the best!
Feel free to choose the institute you like, and rest will be taken care of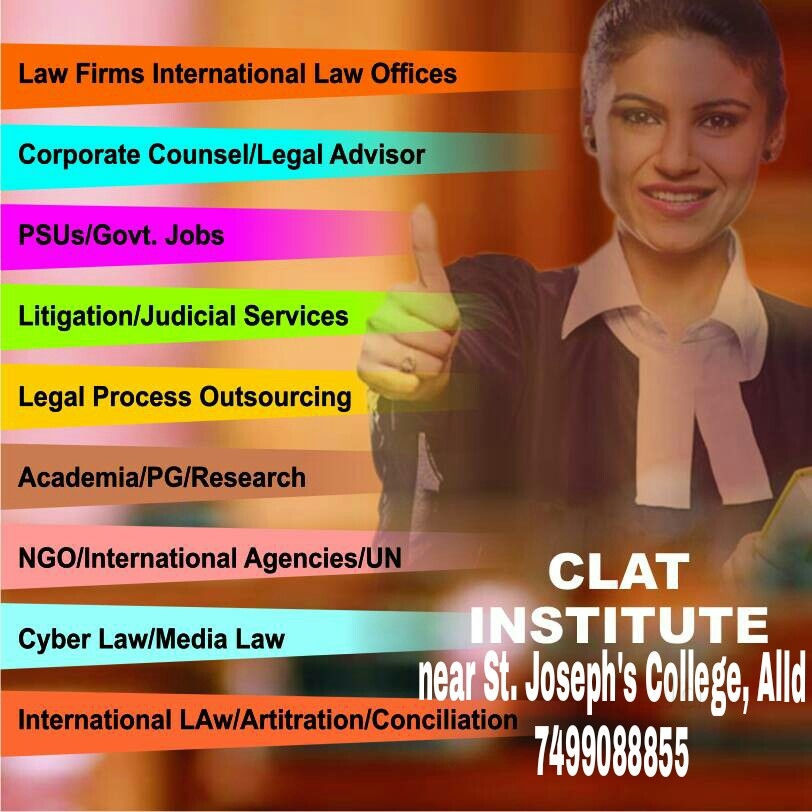 CLAT Institute is one of the premier CLAT coaching institutes in Allahabad. Here, students get trained for various law entrance exams such as CLAT, AILET, BLAT, and LFAT. It had its humble start in the year 2010, and since then, it has never looked back. This coaching has produced unparalleled results year after year. It has been possible because of the hard work and sincere efforts of the institute and the aspirants. This prominent CLAT coaching institute in Allahabad is a pool of excellent mentors. CLAT Institute offers 4 preparatory courses namely Elementary Batch, Regular Batch, Crash Course, and Correspondence Course for the students to choose from. Furthermore, here students also get updates notes, practice sheets, solved previous year papers, GK and current affairs questions, and the latest exam syllabus for their exam preparation.

Features
Standard quality study material
Doubt removal sessions held often
Conducive learning environment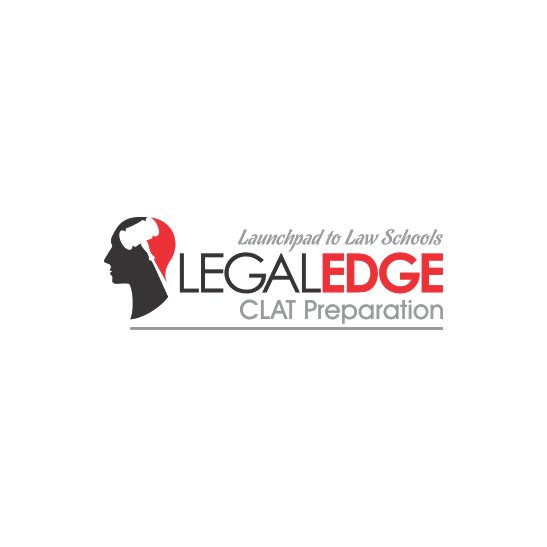 Incepted in 2011 at Bhopal, LegalEdge has come a long way in imparting quality education to the CLAT aspirants. It runs its 7 branches in the cities of Bhopal, Indore, Allahabad, Raipur, Jaipur, Kanpur, and Lucknow. This well-known CLAT coaching institute in Allahabad attracts many CLAT aspirants towards it. LegalEdge prepares the students to face the competitive world with confidence. Here students get complete course material to study from. This CLAT coaching institute in Allahabad also distributes its self-designed current affairs magazine namely 'MonthLE'. Moreover, regular tests and performance analysis are also conducted here. This prominent coaching institute also conducts doubt clearance sessions frequently.

Features
Regular interaction with parents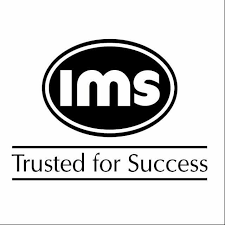 IMS is a famed coaching institute for imparting high-quality education across the nation. It has been flourishing under the able leadership of Prof. Nagesh Raghunath Rane. This coaching institute has a nationwide presence of its study centers and one of its branches is also set up in Allahabad. IMS conducts preparation programs for a huge variety of UG, PG, and Government exams. It is also identified as an efficient CLAT coaching institute in Allahabad. IMS provides a number of courses for CLAT preparation like Classroom Courses, Correspondence Courses, and Repeat Takers. Moreover, this CLAT coaching institute in Allahabad provides online test series, full-length mock tests, weekly tests, detailed performance evaluation report, and quizzes for exhaustive practice for the exam.

Features
Crystal-clear concept understanding
Detailed performance evaluation report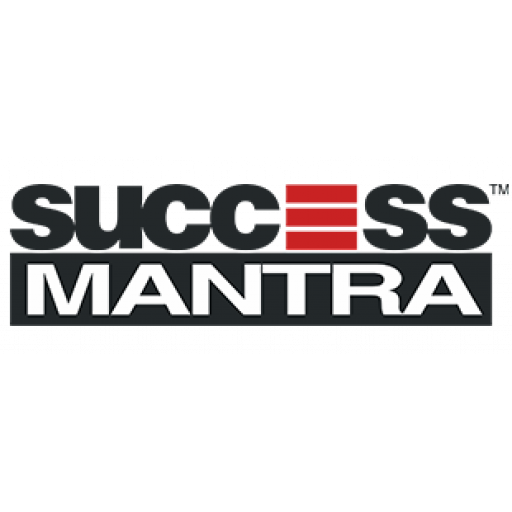 Success Mantra is a well-known coaching institute in Allahabad. It offers preparatory courses for various competitive exams such as IIT JEE, NEET, CLAT, and CTET. Success Mantra provides an excellent learning experience and hence, a lot of CLAT aspirants of Allahabad trust this coaching institute for their exam preparation. This coaching center supplies relevant notes and reference books to prepare for the exam. This CLAT coaching institute in Allahabad maintains a manageable batch strength so that all students get personal attention of the teachers. Besides this, it also provides previous year question papers, home assignments, bilingual notes, and free online and offline test series to hike up the CLAT preparation of the aspirants.

Features
Competent full-time faculty
Online practice tests available
Exhaustive study material
Free doubt-solving sessions till selection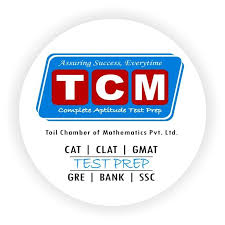 TCM is also an important name in the list of the best CLAT coaching institutes in Allahabad. Besides CLAT, it also conducts courses for other Law, Management, and Government exams. Here the students get their inborn talents nurtured and their personalities groomed. It leaves no stones unturned in preparing the students to achieve success. This eminent CLAT coaching institute in Allahabad inculcates various exam cracking techniques in the aspirants. Students also get a lot of practice tests to strengthen their concepts. Moreover, it also mentors its students in taking their important career decisions. TCM believes in making the students realize their own potential so that they could make the best of their efforts. Furthermore, the institute provides modern classrooms and college-like ambience to the CLAT aspirants.

Features
Experienced and dedicated faculty
Thoroughly researched course material
Online learning programmes
Personal counseling sessions
This post was created with our nice and easy submission form. Create your post!
Comment