Best 7 CLAT Coaching Institutes in Gurgaon
Date : August 27, 2019
Gurgaon, officially named as Gurugram is the second largest city of Haryana. It is a neighbor city of Delhi and one of its major satellite cities as well. Gurgaon is also popular by the names of 'Cyber City' and 'Millennium City' due to the presence of a huge number of IT companies here. The city of Gurgaon has undergone substantial economic growth and therefore, major IT companies considered it the best place to operate business. Moreover, it boasts of being the city with the third-highest per capita income in India. Besides all this, Gurgaon has a number of educational institutes where students from different parts of the country come to study. It is also a prominent coaching hub. If we talk of CLAT, then we will end up making a long list of CLAT coaching institutes in Gurgaon.
Gurgaon has been providing efficient coaching to the students aspiring for various competitive exams. The CLAT aspirants of Gurgaon get a lot of support and guidance from the coaching institutes set up in the city. These CLAT coaching institutes in Gurgaon employ the most reputed teachers who have a teaching experience of many years. They are well-versed with the tips and tricks required to crack CLAT. Furthermore, these CLAT coaching institutes in Gurgaon also prepare a well-planned course schedule in advance to facilitate smooth exam preparation. Moreover, the mock tests, topic-wise practice exercises, and minute performance analysis are also a commendable part of these coachings. The CLAT aspirants get a rigorous exam preparation and acquire a drastic improvement in their problem-solving capabilities.
We have discussed that the CLAT coaching institutes play a key role in achieving success in CLAT. But what makes it essential to take expert guidance to prepare for CLAT? Firstly, CLAT is characterized by cutthroat competition where more than 40,000 aspirants fight for mere 600 seats offered by the top NLUs. Secondly, one must prepare for 5 different subjects to clear CLAT. Every subject requires a different strategy to prepare and attain precision in solving the questions. Moreover, CLAT requires a lot of strategic preparation and regular practice to qualify. Apart from this, time management skills are also extremely important to ace CLAT. The main motive of the CLAT coaching institutes is to equip the students with various shortcut methods to attempt the maximum number of questions in the minimum possible time.
Gurgaon has been producing a number of successful CLAT candidates for years. It owes its impressive track record of results to the various CLAT coaching institutes in Gurgaon. The students who aspire for prestigious exams like CLAT find it wise to join coaching institutes to secure top ranks. These coachings stand firm as a reliable support system for these aspirants. A lot of students after taking preparatory guidance from the CLAT coaching institutes in Gurgaon have achieved unparalleled success in their careers. So, for the students who wish to seek guidance for the exam preparation, we are presenting the best 7 CLAT coaching institutes in Gurgaon.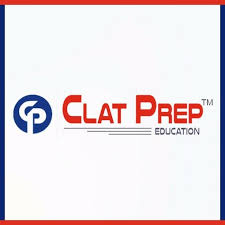 Led by a team of experts, CLAT Prep has become a well-known CLAT coaching institute in Gurgaon. The institute equips the aspirants with the most innovative learning methods and strategic exam preparation techniques. This institute provides a meticulous study schedule for every student. Moreover, this esteemed CLAT coaching institute in Gurgaon has appointed the biggest pool of faculty members. They are highly-qualified and pay equal attention to all the students. Apart from this, CLAT Prep has also set up an online study portal that remains accessible the whole day. The online test series offered by this eminent CLAT coaching institute in Gurgaon provides unlimited sectional tests for the students. It has also opened a Facebook forum called 'Kar Law Baat' for the CLAT aspirants.

Features
Comprehensive study modules
Online study portal accessible round the clock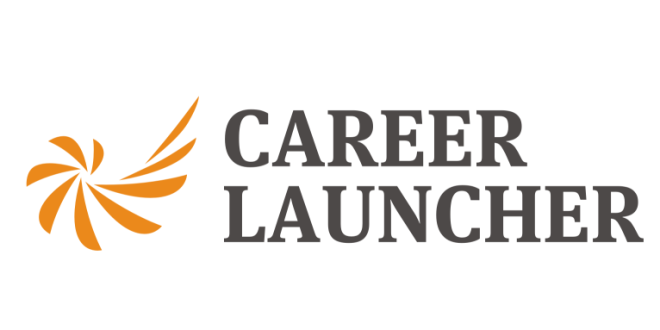 Career Launcher has been guiding aspirants of multiple competitive exams like IIT JEE, CLAT, CLAT, and NEET. The central ideology of this institute is to enable individuals to explore their potential and achieve their dreams. Its important considerations are academic excellence, technological innovation, and domain expertise. This CLAT coaching institute in Gurgaon operates across a broad spectrum of segments in the education industry. It has sowed the seeds of knowledge in more than 100 cities in India. The focus of this CLAT coaching institute of Gurgaon is on the exam preparation and the vocational training of the students. There are a variety of classroom courses for IIT JEE preparation in this coaching institute. Career Launcher is also establishing its institutes abroad and has initiated it by setting up its center in UAE and Singapore.

Features
A team of highly experienced instructors
Provision of taking tests from home
E-support for doubt clearing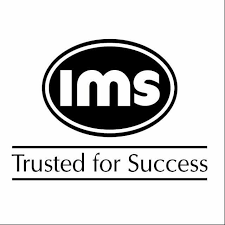 IMS is also a pioneer coaching institute in Gurgaon for various competitive exam preparation. It has been training and mentoring students for more than 4 decades for several entrance exams. IMS caters to a variety of entrance exams for both undergraduate and postgraduate studies in various fields. It prepares students of both India and abroad. The centers are equipped with comfortable classroom facility, functional computer labs, and experienced instructors. This CLAT coaching institute in Gurgaon guides students to help them achieve their career goals. IMS has earned a stellar reputation in Gurgaon for preparing students for CLAT. The institute constantly guides the CLAT aspirants on the path to achieve success.

Features
GK and Law videos available
T.I.M.E. is a prominent coaching institute for the preparation of management exams but it is equally good for exam preparation of CLAT, GMAT, CDS, and IELTS. It is headquartered at Hyderabad and has its centers spread across the country including Gurgaon. It boasts a huge record of unparallel success in the past years. T.I.M.E. has produced a lot of successful CLAT candidates over the years. The classroom course of CLAT provides a thorough preparation of the exam. This fills the aspirants with confidence to face the exam. Moreover, students of this CLAT coaching institute in Gurgaon get complete printed handouts after the topic is completed. The website of T.I.M.E. is itself a huge learning platform for students wherein a huge variety of practice tests get regularly uploaded for students.

Features
Online sectional tests available
Various crash courses and correspondence courses
Frequent doubt-clearance sessions
Seminars and workshops for students
Conducive learning environment
Fill this form and get best deals on "CLAT (UG) Coaching classes"
100% genuine institutes aiming to help you ace studies
Get immediate response from the institutes
Compare institutes and pick only the best!
Feel free to choose the institute you like, and rest will be taken care of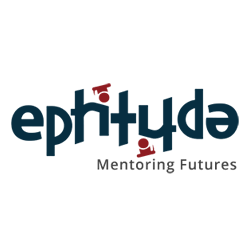 Eptitude believes in imparting relevant education to the students. It focuses on developing the skill set of the students so that they could ace the competitive exam that they appear for. This coaching institute conducts preparation courses for various competitive exams such as SAT, CAT, and CLAT. A lot of CLAT aspirants trust this coaching institute for their exam preparation. Here, students get exhaustive preparation guidance for CLAT. The instructors are experts in their respective subjects. Moreover, this CLAT coaching institute in Gurgaon provides the students with an exhaustive course curriculum. That is specifically developed by the content team after analyzing previous years' papers. Furthermore, the performance analysis system of this CLAT coaching institute in Gurgaon is very efficient.

Features
Well-researched study material
Frequent doubt-solving sessions
Focus on skill development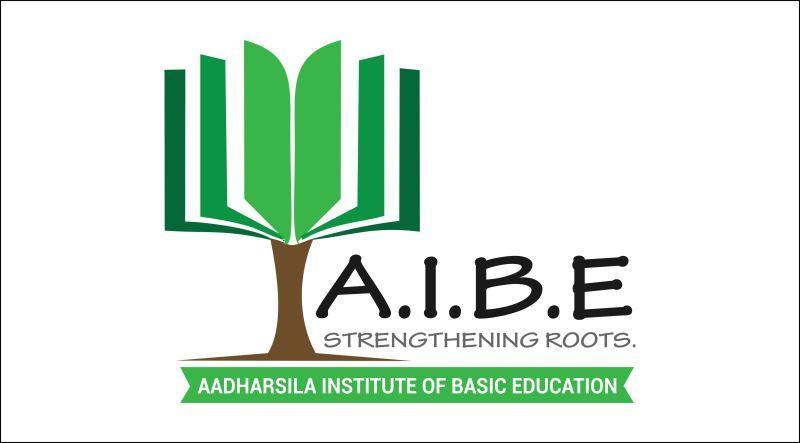 A.I.B.E. expanded as Aadharsila Institute of Basic Education is a well-known coaching institute in Gurgaon. It conducts various courses for the preparation of competitive exams such as CLAT and PTE. This institute focuses on strengthening the academic foundation of the students. It aims to prepare them professionally so that they achieve great heights of success in their careers. A.I.B.E. has become a prominent CLAT coaching institute in Gurgaon because of the facilities it provides to its students. Here, students get lectures from the highly-knowledgeable faculty. Moreover, this CLAT coaching institute in Gurgaon conducts soft skills and personality development sessions also.

Features
Detailed classroom training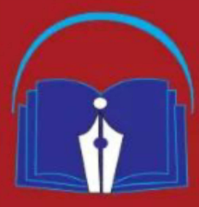 Success Dreams Education is a well-known coaching institute in Gurgaon that conducts preparatory courses for numerous competitive exams such as GATE, NDA, CLAT, and SSC. It is very efficient in dispensing quality education and when we talk of the best CLAT coaching institutes in Gurgaon then it is must to mention. The faculty team of this coaching comprises of talented members who are learned and highly-qualified in their area of study. Here, students also get the facility of computer labs to take online services to study. Moreover, a dedicated study area and well-equipped library are also provided for the students. This eminent CLAT coaching institute in Gurgaon offers an expanded exposure and innumerable opportunities to the students to perform well in their professional lives.

Features
Interactive classroom sessions
Weekend classes also available
All-inclusive study material
PG facility also provided
This post was created with our nice and easy submission form. Create your post!
Comment