Best 10 CLAT Coaching Institutes in Jaipur
Date : August 7, 2019
Jaipur, the capital city of the largest Indian state, Rajasthan attracts visitors from around the world. It is named after Maharaja Jai Singh II who founded this city in the year 1727. The reason behind Jaipur being called the 'Pink City' dates back to the time when Prince of Wales visited the city. The whole city was painted pink for his welcome and even today every home in Jaipur is colored in pink hues. Jaipur is a well-planned city based on ancient Hindu architecture. The forts and palaces of Jaipur such as the Amber Fort, Hawa Mahal, Jantar Mantar, and the City Palace and Museum are a must to visit. Apart from this, Jaipur is springing up as a popular destination for getting Law education. It has become a hub of law educational institutes and aspirants can easily find a lot of CLAT coaching institutes in Jaipur.
If you wish to get quality education in the field of Law, then Jaipur is a place to be. There are numerous colleges and coaching institutes that provide knowledge and guidance to build a career in law. CLAT being the biggest exam in the field of law, young aspirants start preparing for it very early and for that, they require a reliable guide. The efficient CLAT coaching institutes in Jaipur lend their helping hands to those aspirants for their exam preparation. They provide in-depth knowledge about the topics and concepts covered in the CLAT syllabus. Moreover, these coaching institutes equip the students with detailed classroom lectures, specifically designed notes, insightful reference books, and meticulous practice exercises to undergo a streamlined CLAT preparation.
Gone are the days when a career in Law was simply associated with carrying the family legacy. Today is the time when Law has become a passion for youngsters. Students wish to get admission in the best law colleges and universities of the nation and CLAT unlocks the gateways of these educational institutions. The Common Law Admission Test or CLAT is a national level entrance exam conducted every year. Any aspirant who has passed intermediate with 45% aggregate marks from a recognized board can appear for CLAT. The candidate must be having deep knowledge in English, General Awareness, Numerical Ability, Legal Aptitude, and Logical Reasoning to Crack CLAT. For this, students join the CLAT coaching institutes that strengthen their concepts.
Jaipur has been producing an unsurpassed result in CLAT for years. The city has produced many CLAT toppers in the past and aims to continue this in the future as well. The results of CLAT 2018 came with an interesting fact about it. A trio of friends from Jaipur occupied the top 3 All India Ranks in CLAT. Aman Garg bagged the 1st rank while his friends Devansh Kaushik and Anmol Gupta secured the 2nd and 3rd ranks respectively. They also took preparatory guidance from one of the CLAT coaching institutes in Jaipur. Many coaching centers work day and night for the betterment of the students. If you start jotting down the names of such coachings then you will end up making a long list. Hence, we have shortlisted the best 10 CLAT coaching institutes in Jaipur for the aspirants.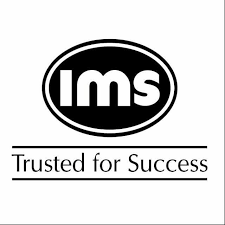 With more than 40 years of teaching experience, IMS tops the list of the best CLAT coaching institutes in Jaipur. It operates in this city by the name of IMS Jaipur and has set up its 2 branches here. Since its establishment in the year 1977, this coaching has shaped the careers of innumerable CLAT aspirants. IMS Jaipur has appointed a team of full time and experienced mentors who are alumni of the most reputed educational institutions of the nation. They nurture and motivate the young aspirants and help them in making their career decisions. Moreover, students of this coaching institute can also take free mock tests and get a detailed performance report. They also get a lot of blogs, exam notifications, online videos, and GK updates from this eminent CLAT coaching institute in Jaipur.

Features
One-on-one doubt clearance sessions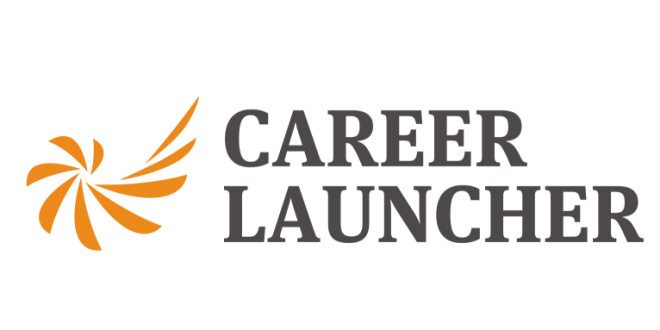 Career Launcher has emerged as a popular brand in the education industry. It has a widespread network of coaching centers across India and one of its branches is also set up in Jaipur. This coaching institute prepares students for various competitive exams such as CAT, IPM, Bank, SSC, and also CLAT. Here students get the most comprehensive CLAT preparation. Firstly, the courses are designed keeping in mind the latest exam pattern of CLAT. The exam preparation courses offered by this CLAT coaching institute in Jaipur are 1-year, 2-year, and Crash courses. Secondly, Career Launcher provides a variety of reference books, practice exercises, doubt clearing classes, and online exam preparation tools for the CLAT aspirants.

Features
Exclusive books and study material
Online coaching available
Extensive classroom sessions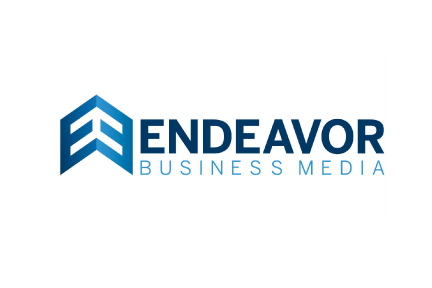 Endeavor Career is one of the well-known coaching institutes of the nation. This institute builds both, the attitude and aptitude of the aspirants and consequently, induces confidence in them. Here students get a highly-competitive environment to study. A sense of healthy competition is maintained in the classes by providing a lot of practice tests and their evaluation reports. This keeps the students motivated and in practice. Furthermore, students of this CLAT coaching institute in Jaipur get a lot of facilities inside the campus such as a dedicated reading room, a well-equipped library, and a comfortable computer lab. Besides this, this prominent CLAT coaching in Jaipur also conducts regular one-to-one counseling sessions for the students.

Features
Specially designed test series
Career guidance from experts
Upward sloping performance graph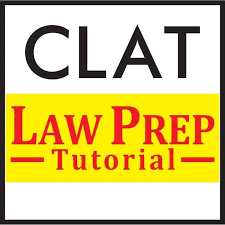 Law Prep Tutorial is a coaching institute in Jaipur which is completely dedicated to law entrance exams. CLAT is the most important exam covered by this coaching institute. It offers a lot of CLAT preparation courses such as Correspondence Course, Crash Course, Dropper Course, and Foundation Courses. This renowned CLAT coaching institute in Jaipur enables the students to explore their potential and identify their strengths and weaknesses. Moreover, the classroom lessons are very interactive and engaging which makes learning interesting. This coaching provides revised course material to crack CLAT. Furthermore, this prominent CLAT coaching institute in Jaipur presents a perfect blend of technology and education by providing online support for the CLAT preparation.

Features
Offline and online test series
Engaging classroom sessions
Online CLAT courses available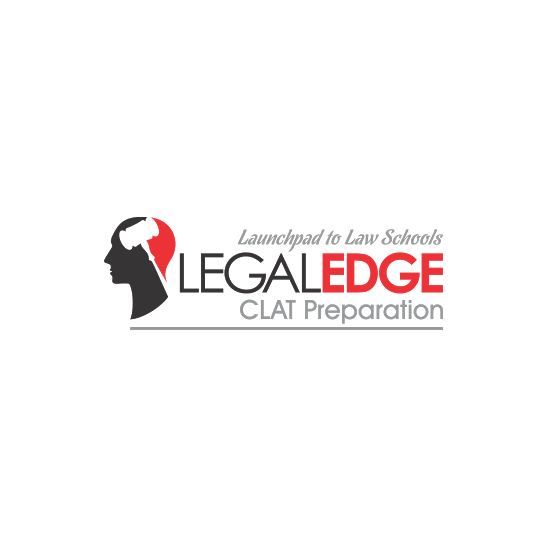 When we talk of the best CLAT coaching institutes in Jaipur, then LegalEdge is a must to mention. It has become a popular destination for the students looking for a reliable CLAT preparatory guide. This CLAT coaching institute in Jaipur follows strategic teaching methodology. Here students get a competitive but friendly environment. It equips the students with a complete set of exam-oriented study material to prepare for CLAT. The efficient online testing tools offered by this CLAT coaching institute in Jaipur enable the students to recognize their grey areas so that they can work on them. Moreover, LegalEdge publishes a monthly GK and current affairs magazine known as 'MonthLE'.

Features
Regular testing and analysis
Competitive environment maintained
Fill this form and get best deals on "CLAT (UG) Coaching classes"
100% genuine institutes aiming to help you ace studies
Get immediate response from the institutes
Compare institutes and pick only the best!
Feel free to choose the institute you like, and rest will be taken care of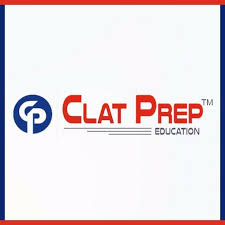 Led by a team of experts, CLAT Prep has become a well-known CLAT coaching institute in Jaipur. The institute equips the aspirants with the most innovative learning methods and strategic exam preparation techniques. This institute provides a meticulous study schedule to every student. Moreover, this esteemed CLAT coaching institute in Jaipur has appointed the biggest pool of faculty members. They are highly-qualified and pay equal attention to all the students. Apart from this, CLAT Prep has also set up an online study portal that remains accessible the whole day. The online test series offered by this eminent CLAT coaching institute in Jaipur provides unlimited sectional tests for the students. It has also opened a Facebook forum called 'Kar Law Baat' for the CLAT aspirants.

Features
Online study portal accessible round the clock
State-of-the-art infrastructure

PrepCLAT Tutorials is one of the most prominent CLAT coaching institutes in Jaipur. It boasts of its high selection rate in the top NLUs of the nation from CLAT. This coaching has helped many students to turn out to be All India toppers and every year numerous students from this institute go to NLS Bangalore. A lot of students from this coaching institute crack CLAT with an impressive score under the able guidance of Neeraj Sir. Moreover, this CLAT coaching institute in Jaipur offers various courses for CLAT preparation such as Dropper Batch, Fundamental Batch, Fastrack Batch, and Crash Course. The students can choose between these courses according to their requirements. This coaching also provides more than 45 online mock tests to practice for CLAT and other law entrance exams such as AILET and SLAT.

Features
Team of expert instructors
Singhal Law Classes was established in the year 2012 by the painstaking efforts of Mr. Sunil Singhal. This coaching prepares students to become industry ready law professionals It offers preparatory courses for various law exams such as CLAT. Singhal Law Classes has become a renowned CLAT coaching institute in Jaipur because it focuses more on practical knowledge than theoretical teaching. The institute works on the fundamental understanding of the students to simplify their exam preparation. It provides an exam-oriented education to the aspirants so that they achieve unmatched success in CLAT. This leading CLAT coaching institute in Jaipur prepares the students for facing the world of cutthroat competition with confidence.

Features
Result-oriented teaching methodology
Rigorous performance testing
Free study material and bag
Revision classes before exam
Comfortable learning environment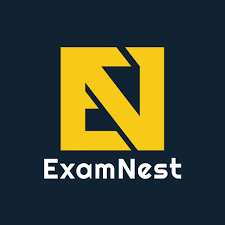 If you wish to join an efficient online CLAT coaching, then ExamNest is a preferable option. It is one of the best online coachings in Jaipur for various competitive exams such as CAT, IIFT, CLAT, and BJMC. The CLAT aspirants of Jaipur can join this coaching institute to get the complete exam preparation. This coaching institute endeavors to builds a sound academic foundation of the students with its object-centric online teaching. It has emerged as a vibrant and dynamic online education portal for the students preparing for various exams such as CLAT. Founded by Mr. Ajay Sharma, ExamNest has earned the name of an efficient CLAT coaching institute in Jaipur.

Features
Easy to understand video lectures
Systematically designed study programs
Comprehensive test series
Complete performance analysis

Established in 2006, Praggya Institute has come a long way in imparting quality education to the CLAT aspirants of Jaipur. Its founder, Seemaa Dhameja Ma'am is an experienced mentor and has a lot of knowledge about this exam. She herself is a law professional and has a passion for imparting legal education to the young aspirants. The educators of this CLAT coaching institute in Jaipur teach law in a very lucid manner so that students find it interesting. Moreover, this coaching also runs weekend classes for the working candidates who cannot attend the regular classroom sessions. Praggya Institute encourages its students to strive hard and remain motivated to achieve their career goals. This coaching institute is a preferable choice for the students of Jaipur.

Features
Extra classes to develop soft skills
This post was created with our nice and easy submission form. Create your post!
Comment