Best 10 CLAT coaching institutes in Kanpur
Date : July 30, 2019
Residing on the banks of the Holy Ganga, Kanpur is known to be the most famous metropolitan city of Uttar Pradesh. Kanpur is a hub of leather factories which makes it one of the leading suppliers of leather. Apart from a well-connected network of roads and highways, it also has a metro network on the way. Amongst the various reasons for Kanpur to stand out, one is the opportunities that it provides in the education sector. It is home to some important institutions in the field of technology, arts, law, and medicine. Recently there has been a growth in the establishment of coaching institutes in the city. They also include the CLAT coaching institutes in Kanpur. But before we discuss them, let us discuss CLAT first.
CLAT is an acronym for Common Law Admission Test. It is jointly conducted and acknowledged by the National Law Universities of India. Apart from these universities, there are many institutions that take CLAT scores into consideration. As per the marking scheme, there is a deduction of 0.25 marks for every wrong answer and 1 mark is awarded for every correct answer. CLAT is an offline assessment and tests the candidates' aptitude in five ways namely Basic Mathematics, English (with comprehension), General knowledge, Current affairs, and Legal Aptitude. For providing assistance in these areas many teaching enthusiasts have come up with solutions for the same in the form of CLAT coaching institutes in Kanpur.
In the past years, Kanpur has had many gems in the field of CLAT. To mention a select few, Arijit Shukla, Tanmay Shukla, Anubhuti Maithani and Samridhi Shukla have made the city proud. These students have emerged meritorious and have begun their journey as future law practitioners.
While some students go for self-study, others go to various CLAT coaching institutes for guidance. Over the years, Kanpur has become host to some prominent coaching institutes for CLAT and we aim at bringing them to your notice. We have shortlisted the best 10 CLAT coaching institutes in Kanpur with the hope that students can benefit from it.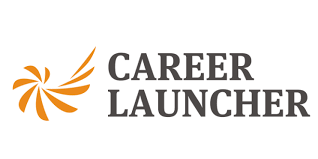 With a facility of online programs, Career Launcher aims to be an ultimate guide for CLAT. It is one of the best CLAT coaching institutes in Kanpur. It has a well-equipped e-library to guide you better for CLAT. The online portal of Career Launcher has properly formulated lessons for the comfort of the students. It offers various kinds of programs so that one can enroll according to his/her need and not pay any extra money. There is a well-maintained blog for the students to browse and enrich themselves with additional information about CLAT. The problems addressed to the CLAT aspirants are in 3 modes namely basic, medium and difficult to ensure that candidates have a strong foundation.

Features
Provision of ordering books online.
Over 50 mock test series for proper preparation.
Residential coaching is available.
Video lectures and live classes are available.
Backed up by a faculty comprising the alumni of famous NLU's, TIME Kanpur has found a place among the best few CLAT coaching institutes in Kanpur. With around 118 offices across the country, TIME has had a great track record of mentoring students for CLAT and many other entrance exams. It is famously known for yielding remarkable results year after year. Since a large number of CLAT aspirants are school students, there are special weekend batches for them. To maintain the competitive spirit amongst the candidates, they conduct All India mocks regularly. The evaluation of these mock tests is done like the actual examination.

Features
Guidance is provided at affordable prices.
Facility of distance learning.
Facility of online tests.
A definite number of hours are fixed for syllabus coverage.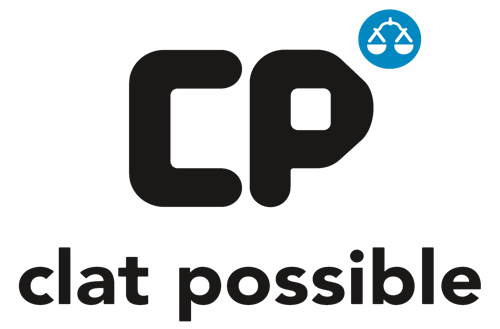 With its commendable and consistent track record, CLAT Possible has secured a place in our mention of best CLAT coaching institutes in Kanpur. The faculty at CLAT Possible always aims at making their approach student-focused. They pre-plan the classes and teach accordingly to ensure that nothing is left out. Classes are held throughout the week to maintain the flow of teaching. CLAT Possible is established in almost all major cities of the nation and has been guiding students brilliantly. There is a provision of a 40-day crash course for students who wish to start preparations after class 12.

Features
Motivational seminars by guest speakers are held every week.
A proper diary of events is maintained to ensure that no opportunity goes unattended.
All India mock tests are conducted for better analysis.
Tests are conducted weekly and the AIR's are given to the students.

Legal Edge was established keeping in mind that students need guidance in the clearance of CLAT. With its constant efforts to make learning easy for CLAT aspirants, it has found a place among the best few CLAT coaching institutes in Kanpur. Over the years, they have become the guide of many CLAT qualifiers who have secured high ranks in the exam. For providing such brilliant services, Legal Edge employs an experienced panel of teachers. These teachers become instrumental in providing the best guidance to students for qualifying CLAT.

Features
A competitive environment is maintained to train students.
Doubt sessions are held regularly to ensure that no doubt remains.
The batches are of a small size to pay individual attention.
There are regular parent-teacher interactions.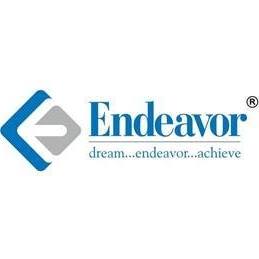 Endeavor DNA has found a place in the best CLAT coaching institutes in Kanpur due to their dedication for the betterment of their students. They design innovative ways through which the aspirants are able to crack CLAT. They guide students to reach the top-notch law institutes. The faculty at Endeavor DNA tries to train the students for facing all kinds of challenges. They strive for all-round development of the students. Endeavor DNA aims at becoming a national leader in the field of consultancy and guidance.

Features
Provision of online tutorials for distant learners.
They have an e-magazine for updating candidates with the current affairs.
There are notifications about the updates related to CLAT.
They also have an app for facilitating the services they provide.
Fill this form and get best deals on "CLAT (UG) Coaching classes"
100% genuine institutes aiming to help you ace studies
Get immediate response from the institutes
Compare institutes and pick only the best!
Feel free to choose the institute you like, and rest will be taken care of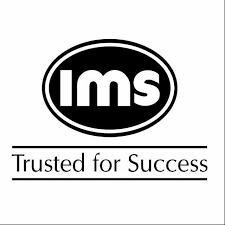 IMS Kanpur is one of the many branches of the IMS coaching institute. IMS has established more than 90 centers across India, and IMS Kanpur is one its branch. It conducts preparatory courses for competitive exams such as CAT, GMAT, CLAT, and AILET. IMS Kanpur has been imparting preparatory education for around 2 decades. Many law aspirants of this city have trusted this institute for their CLAT preparation. This efficient CLAT coaching institute in Kanpur tries to wind up the syllabus as early as possible so that the students get the exposure to maximum full-length tests and mock tests. Moreover, this CLAT coaching institute in Kanpur provides a personalized study plan for every student to streamline his exam preparation.

Features
GK and Law videos available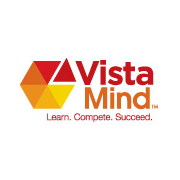 Vista Mind is emerging as a popular learning destination for the students of Kanpur. It had its humble start and soon it underwent rapid growth in the number of aspirants choosing it. It conducts courses for the preparation of CAT, CLAT, and IPM. The CLAT training offered by Vista Mind is highly efficient and result-oriented. This eminent CLAT coaching institute in Kanpur provides its students with a set of printed books, practice tests, video lectures, class handouts. Moreover, the aspirants can fetch complete information about CLAT from this coaching institute in Kanpur.

Features
Comprehensive study material
Detailed solution of questions
Interactive classroom sessions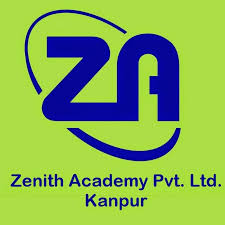 Established in the year 1995, Zenith Academy has earned a lot of name and fame in the education industry. Here students get preparatory courses for competitive exams like CAT, CLAT, IPM, and HM. It is a preferable choice of the CLAT aspirants of Kanpur. This academy has helped countless students of Kanpur to climb the ladder of success in CLAT. This popular CLAT coaching institute in Kanpur offers a variety of courses for CLAT namely CLAT Focus, CLAT Kick Start, CLAT Early Start, and CLAT Fast Track. The aspirants can choose between these courses according to their requirements. Students can get a lot of news articles, information about the exam, and exam notifications on the website of this CLAT coaching institute in Kanpur.

Features
Supportive team of educators
Frequent counseling sessions
Weekly General Knowledge updates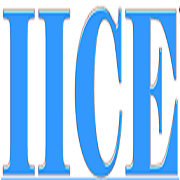 Indian Institute of Competitive Exams, also known as IICE, is one of the leading CLAT coaching institutes in Kanpur, Besides CLAT it offers courses for various Engineering, Medical, Law, Management, and Government Job exams. Indian Institute of Competitive Exams is the brainchild of Mr. Jagmohan Singh which came into existence in the year 2010. Since its inception, this CLAT coaching institute in Kanpur has produced praiseworthy results. It has shaped the lives of countless students by helping them get admission to the most prestigious law colleges and National Law Universities of the nation. Moreover, students can also get detailed information about CLAT on the website of this coaching institute.

Features
Free career counseling sessions
Conducive learning environment
Paper solving tips and tricks provided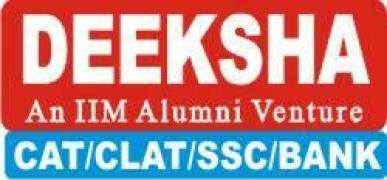 Deeksha Learning Resources Pvt. Ltd. is imparting quality education for about 2 decades. It is a leading coaching institute for CAT, SSC, Bank, and CLAT preparation in Kanpur. This institute aims to bring the best out of the students so that they realize their potential. It's here at Deeksha Learning Resources Pvt. Ltd. that students get the most efficient coaching for their CLAT preparation. It equips students with different shortcut tricks and time management techniques to reasoning and mathematical questions in time. Moreover, this renown CLAT coaching institute in Kanpur also conducts Crash Courses before the exam to rapidly cover the entire syllabus.

Features
Team of passionate educators
This post was created with our nice and easy submission form. Create your post!
Comment