Best 5 Dance Classes in Delhi
Date : June 4, 2019
From the ghungroos on the rhythm of the Tabla to the spins on the beats of the drum, dance in India has indeed prospered. India has a vast culture of dance ranging from folk to classical and from Bollywood to western. Professing these mentioned dance forms are the dance classes in India. They have successfully marked their presence in almost every street of India. While it progressed, dance also took under its wings the city of Delhi. And in his article, we aim at bringing to you the best dance classes in Delhi.
Dance, be it folk, classical, fusion or western, requires to be professed so that it does not lose its identity. Over the years, every dance form has been diversified and explored to such extents that today, dance is one of the most apprehended fields across the globe. Prominent dancers like Hrithik Roshan, Madhuri Dixit, Saroj Khan, and Pandit Birju Maharaj have gone down in history as ideals and gurus of their respective dance forms. They have truly shaped the world of dance in a commendable manner.
Today, many dance enthusiasts can be spotted trying to follow the footsteps of these dance professionals. In order to help them train well, various dance professionals have come up with dance classes all over the country. These classes provide the students with the right amount of exposure and attention to be able to tread on the footsteps of their ideals.
Some of these dance classes are also present in Delhi. They help the students to prosper in the field of performing arts through dance. Since it is difficult for the students to shortlist a dance class for themselves, we have explored the streets of the Indian Capital to present to you the best 5 dance classes in Delhi. We hope that these classes can prove of help and motivate you to step-up benchmarks in the field of dance.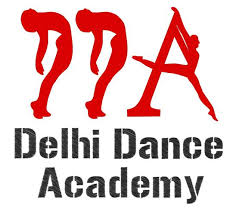 Established in 2008 for providing quality training to dancers, has now developed to profess around 13 forms of dance. Today, Delhi Dance Academy has become a brand amongst the dance classes in Delhi. Numerous students flock in to be trained in dance forms like Jazz, Salsa, Kathak, Contemporary and Zumba. These students have been trained by a well-qualified panel of professional dancers. Delhi Dance Academy also organizes various International and National Dance workshops. The professional group also organizes a massive event by the name of AVAJARRED. Each student of the academy is expected to become a part of the same through hard work and dedication.

Features
Availability of special batches for children
Training for Self-Defence is also imparted
Regular conduct of flash mobs at a large scale
Economic fee structure with flexible class timings
Provision of Zumba classes as well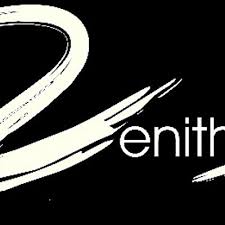 Having completed over 15 successful years of establishment, Zenith Dance Troupe has trained more than 10.000 people in its past. Even today it holds a place in the list of the best dance classes in Delhi. Brought into existence by two dance enthusiasts, this dance class has successfully helped students in celebrating life. The faculty at Zenith Dance Troupe has a background of choreographing for various superstars. In fact, some of them are the dream faculty of many dancers. Professing the courses like Parkour, Belly Dance and Ballet, this dance class in Delhi has provided the right path to many dance enthusiasts. Zenith Dance Troupe also provides guidance for Indian Classical Dance Forms.

Features
Dance workouts for fitness training are available
Bollywood dance is also trained for over here
campuses over Delhi to be chosen from
Several batches to choose from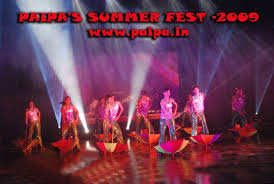 Pradeep Adwani's Institute for Performing Arts (PAIPA) is known to be one of the best Dance classes in Delhi. Over the years, this dance class has evolved from being a hobby class for kids to training students for professional purposes. This Dance class in Delhi also offers music courses. PAIPA has a faculty panel that provides guidance for over 8 instruments along with singing. The students of PAIPA are often spotted in flash mobs and Bollywood dance performances. All the students are given equal attention and opportunities to prosper. The PAIPA dance troupe is amongst the most reputed and in-demand dance troupes in and out of Delhi. The dance troupe generally presents 4 performances during a show which are decided as per the clients' requirements.

Features
Folk dance forms are a specialty at PAIPA
Ghazal singers are also trained here
Wedding choreography is also available
Organization of summer camps as well
Fill this form and get best deals on "Dance Coaching classes"
100% genuine institutes aiming to help you ace studies
Get immediate response from the institutes
Compare institutes and pick only the best!
Feel free to choose the institute you like, and rest will be taken care of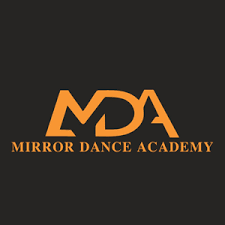 The Mirror Dance Academy (MDA) strictly believes that dance is food for the soul. This belief has made MDA establish a reputation amongst the best Dance Classes in Delhi. Dance forms like Contemporary, Salsa, Bollywood, Hip Hop and Classical are proficiently professed here. Yet another course available at MDA is one for Photography Training. The faculty here is highly-qualified, experienced and friendly towards the students. This helps the students to overcome their hesitation of judgment. The Dance masters are very patient with their pupils because they believe that every student must be handled with care from the very beginning. There at special fitness classes for kids to enroll and enjoy.

Features
Provision of Dance classes at your abode
Special Dance classes for children
Solo routines by professional experts are also available
Exceptional faculty for all the courses

Established by Ashley Lobo, the man himself, The Danceworx provides professional guidance for various dance courses. There is a special program run at this Dance class in Delhi by the name of Dance-in-Education. This program helps the students to develop skills which could help the students in establishing a successful career in Dance. This program also pays attention to the all-round development of every student. The faculty works hard to help the students in expressing their emotions through dance in various pleasant ways. The melody of each tune is presented well by the students in a manner that it is pleasing to all the senses.

Features
Informal relationships with the faculty
Affordable and economic fee structure
This post was created with our nice and easy submission form. Create your post!
Comment