In this article, we will take you through 5 of the best digital marketing courses. Pursuing these courses, you can attend/try to learn new things which are happening in the world of digital marketing.
The top 5 courses are as follows-
Neuromarketing
This term of marketing is one of the essential skills to have. Moreover, you can continue it while doing digital marketing for a brand in the long run. Neuromarketing helps you to research the consumer census and his perspective. This would, in turn, help in building a successful marketing campaign. This application of neuropsychology in marketing has the highest % of decisions being predicted in the right way.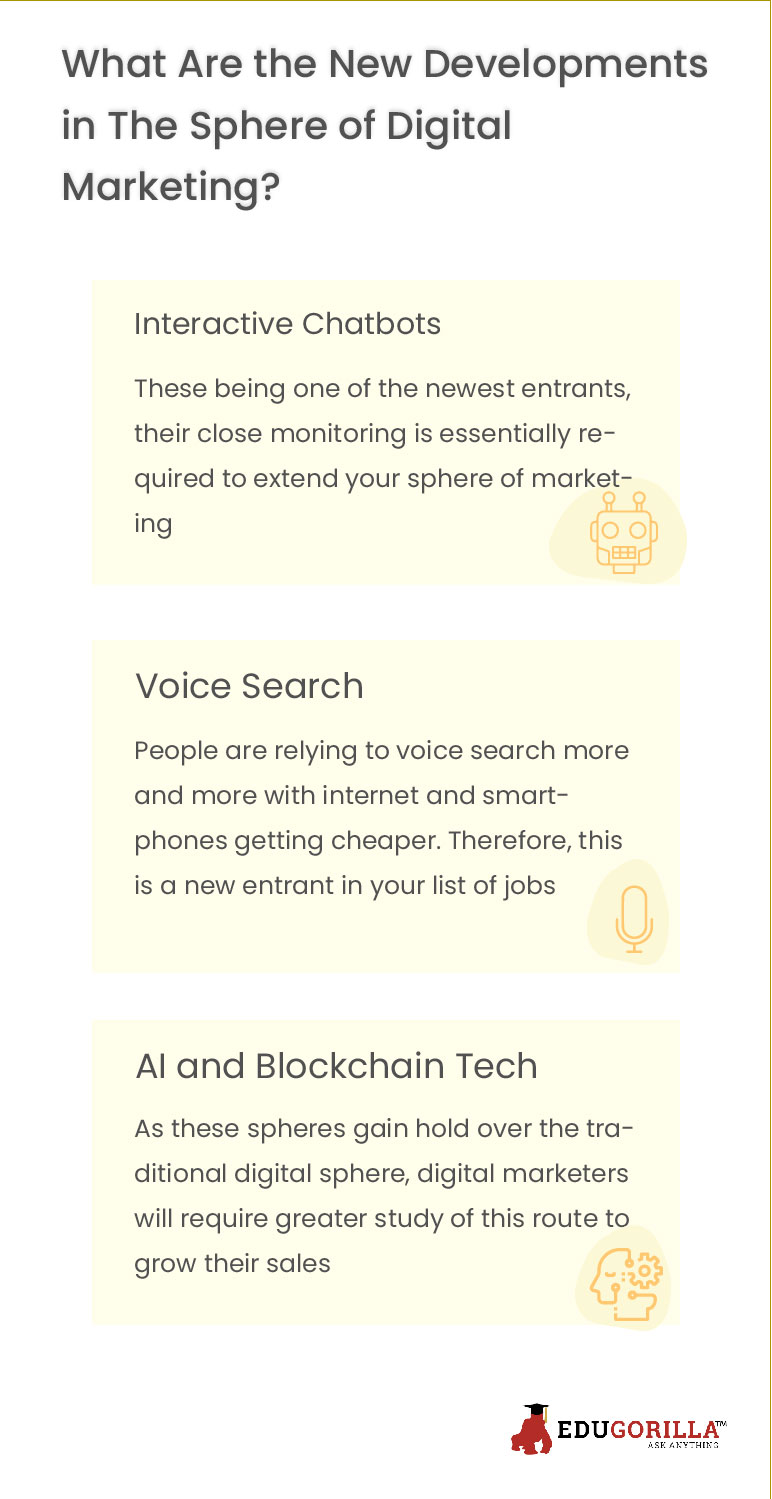 Social Media Marketing
If you're not on Social Media, then you are not doing any successful business. The impact that Social Media has had on businesses is huge and indescribable. Certain businesses like e-commerce stores and others largely depend on social media for their sales in the long run. Hence, if you plan to get into a startup, learning about SMM is a must for you!
Search Engine Optimization
You think about certain keywords that you want to rank for and study your competitors. You also build a better strategy for content and think that would help you to beat a competitor. Well, SEO is the face of any website that is online in this world. Hence, if you want to automate your business then learning SEO is a must! There can be different strategies for different businesses to rank for certain keywords in search engines.
Content Marketing
It's been said that if your website is online then 'Content is the king and SEO the Queen.' Well, we have already talked about SEO above and now let's talk about content marketing. It's a part of SEO that you do for your website. That starts with producing content that is readable, simple, and attractive in the form of images and videos.
Now that you have the content as described above, you need to market it. And this you can do using Social Media ads and Google ads accordingly. Content Marketing is also a part of Social Media Marketing. This way, you understand your audience on Social Media and produce content accordingly.
Email Marketing
This is said to be the easiest of ways to generate sales. But, to create a database of emails is the toughest thing that you can ever counter upon. Also, bear in mind that you're having a website for your business. For this, you can ask your customers to register with their emails. Moreover, you can also have a popup after seconds of the customer being live on a site. It is still a difficult job, and you need to be very smart while gathering data. We would suggest you take a course in a reputed institute to learn about building a database. Similarly, you can also learn to market your offers directly, there.
That's it from us on the part of the top 5 courses in digital marketing. The list was created after looking into reviews of various users across India on both online and offline platforms. If you're looking for any such  Digital Marketing courses in Bangalore then you can search our website for more options.

Final Words
Thank you for getting up to the end of the article,  let us know if there's any course which is your favorite/ has great reviews from people across India that are not mentioned above and we would be more than happy to list out on the blog.
The post is in no way sponsored by any of the institute offering above stated course.
You Might Want To Read:
H P S C Political Science Question Paper 1 2014, Upsc Csmains Assamese Language Paper I Ii Question Paper 2014, Ap Eamcet Engineering Online Test, Cat Case Study 26, Troubleshooting Dll Errors, Career Launcher Vs Amity Institute For Competitive Examinations, Thinkiit Iit Jee Lectures Periodic Table, Delhi University M B A Mock Test Paper 15, Gre Syllabus Computer Science, Allen Career Institute Information Brochure Jee Main Advanced 2017 18
Leave your vote
This post was created with our nice and easy submission form. Create your post!