Best 5 Digital Marketing Institutes in Chennai
Date : April 2, 2019
Are you a student sitting in Chennai and dreaming of a career in digital marketing? Or a business person trying to promote your brand? Or a freelancer looking for work from home opportunities? If yes, then digital marketing is an apt option for you. It is the new buzzword these days and a trending career option. With the advent and expansion of the internet, the digital marketing industry has experienced a massive boom. And so has the demand for the training institutes offering assistance for the same, especially in a city like Chennai. So let's take a quick dive into the idea of digital marketing and the prominent digital marketing institutes in Chennai.
In the modern era, Digital Marketing is not just a choice rather the necessity of every business. It is one of the core strategies on which every business survives today. It is basically the promotion of brands and their products and services through digital marketing channels. Digital marketing incorporates various marketing strategies, and tools and services to increase the online presence of the brand. The online presence basically means the company's presence on social platforms, the company's website, social media company pages, and mobile apps. It also includes online communication techniques like social media marketing, search engine marketing, e-mail marketing, online advertising, partnership with other websites, etc.
With the acquisition of more and more customers and services offered to them, there is also an increased need for the suppliers of such services. As the digital marketing industry is booming, so are the educational opportunities it carries. To avail the same, more and more youngsters are trying their luck in the Digital Marketing industry. Since proper guidance and training are a pre-requisite for taking career decisions, students require the same in this field as well.
As such, various digital marketing institutes have mushroomed across the country to prepare students for the booming industry. Chennai, too, has caught up with the trend. The city hearts a humongous hub of digital marketing training institutes. These institutes led by prominent experts of the industry take care of all the career-related requirements of their students and offer aid for them. We have culled out a handful of them. Have a look at the best 5 digital marketing institutes in Chennai in the list we have prepared for your convenience.
Besant Technologies is an ace institute offering professional training programs for digital marketing in Chennai. These programs are led by professional having experience of a decade in digital marketing. Here, the students are not only taught the concepts of digital marketing but also trained to create digital marketing campaigns for clients. The institute offers practical sessions along with the regular classes to expose the students to real-life scenarios. The trainers are industry experts and market specialists with in-depth knowledge of digital marketing. There are online classes, offline classes, and fast-track programs on both weekdays and weekends. With constant striving and the right approach, this digital marketing institute has acquired an inevitable place in the city of Chennai.

Features
An experienced panel of trainers.
Hands-on training along with classes.
Dead cheap and affordable fees.
Interview-point questions included in the course.
Scheduling of interviews and job assistance.

Digital Academy 360, Chennai provides professional training programs in digital marketing to cater to the industries of the digital era. The institute covers the gap between the demand for digitalization and the experts to provide the same. Having partnered with Google, the institute is one amongst the best digital marketing institute in Chennai. It comprehensively covers all concepts of digital marketing, from basic to advanced level. There are courses for novice students as well as working professionals. Digital Academy makes its students market-ready to meet the demands and requirements of the clients. The training for digital marketing is based on strategy, planning, and examples.

Features
A faculty team with 5+ years of experience.
Curriculum updated with latest trends.
A chance to work on live projects and take experience.
Google Analytics and AdWords certified instructors.
Lifetime assistance, even after completion of course.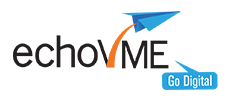 EchoVME offers a noble platform for social media services and certified digital marketing training programs. It is a pioneer digital marketing institute of Chennai offering programs for students, corporates, marketing managers, students, etc. The core objective is to enable the attendees to acquire skillfulness over digital media. EchoVME has collaborations with top-notch brands like Apollo White Dental, Bosch, Ramco systems, Amrutanjan, Kay Fashions, Cashkaro.com, etc. The institute has trained over 2000 professionals from its centers in Chennai and other cities. If you are looking out for good digital marketing training in Chennai, then EchoVME has a lot to offer.

Features
A 360-degree result-oriented approach.
Constant upgradation of course material.
Workshops conducted from time to time.
Programs catering to both newbies and professionals.
Opportunity to work with acclaimed organizations.
Fill this form and get best deals on " Coaching classes"
100% genuine institutes aiming to help you ace studies
Get immediate response from the institutes
Compare institutes and pick only the best!
Feel free to choose the institute you like, and rest will be taken care of

Whether you are a student, or an entrepreneur, or a marketer looking for digital marketing training in Chennai, FITA is your destination. FITA offers practical-oriented digital marketing programs designed and led by digital marketing experts. These experts equip the students with all the tools and skills required to run successful digital marketing campaigns. The training programs are customized to ensure that every individual reaps the maximum benefit from them. FITA tops the google rankings of the prominent digital marketing institutes in Chennai and has produced many successful marketers since its inception. The institute also provides full-suite of placement services and job assistance to its students.

Features
Training by experts in the Digital Marketing Industry.
Practical training and real-time projects.
Availability of advanced digital marketing tools.
Post training support and assistance.
Small batch sizes with the flexibility of timings.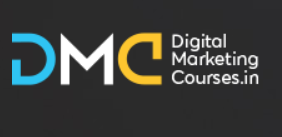 Established in 2010, DMC offers exceptional training and education facilities in the field of Digital Marketing in Chennai. The institute is equipped with certified instructors providing superior in-class training and industry exposure. The digital marketing program of DMC covers every pulse of the course, right from the fundamentals to the advanced levels. They prepare the students for in-demand digital marketing certificate exams like Facebook Blueprint, Google Ads, Google Analytics, YouTube Advertising, etc. DMC has received recognition and certification from globally authorized partners and has achieved an enviable stature in Chennai.

Features
An amicable classroom environment.
Live and hands-on exercises along with classroom training.
An up-to-date industry-relevant curriculum.
Career guidance and job assistance.
Effective tools and techniques for improving results.
This post was created with our nice and easy submission form. Create your post!
Comment