Best 7 Digital Marketing Institutes in Lucknow
Date : July 13, 2019
The act and art of promotion and sales of services and goods, with a compulsory involvement of the internet, is known as Digital Marketing. Digital marketing is utilized by innumerable businesses to present themselves before the audience at a place where it is highly-active i.e. the internet. A few methods of digital marketing that we all have come across are – branding videos as advertisements, infographics, and emails. However, there is more to digital marketing than what meets the eye. So much so, that to learn digital marketing, students often enroll in various digital marketing institutes. As a matter of fact, there are many and, in this article, we will be emphasizing upon the digital marketing institutes in Lucknow. But it is important to know a few things about digital marketing before we tread on.
Digital Marketing in the country has picked pace after the Digital India movement. But since the masses are not educated about the traits of the digital marketing industry it becomes difficult for them to avail the services. As a matter of fact, the introduction of the Digital India movement has led to the bloom of various job opportunities and institutes that train students for the same. After the commencing of the Digital India movement, several online startups have sped up the expansion of their empire. Instrumental in this growth has been the digital marketing enthusiasts in the country. They are trained professionals who are well-versed with all the latest tools and techniques that can be harnessed for various purposes.
Digital marketing is not only a career that is budding in India but is also developing into becoming one of the most luxurious fields in the country. As of 2019, a digital marketing analyst could earn as high as 4.5 lakh every year. And, the good news is, these packages aren't coming down at all. Digital Marketing is done in various forms like emails and SMM, but it is not easy to learn these leave alone mastering them. This is where the digital marketing institutes step into the frame. Numerous students go in to learn Digital marketing and make a career out of it.
In this article, we have tried to focus upon the digital marketing institutes in Lucknow and bring the best ones into the limelight. These institutes have earned the trust of their audience over a short period of time and are known to be the best in their field. We have studied the facilities they offer and have listed them in the hierarchy to make it easier for you to understand what each institute is offering you.

With over 40 centers in the nation, DigiPerform has trained more than 18,000 digital marketing enthusiasts. DigiPerform offers 2 courses in digital marketing, one for Marketing Executives(dCDME) and Marketing Consultants (dCDMC). All the fundamentals of digital marketing are taught here at DigiPerform. Each of the courses is divided into a few segments for better comprehension by the students. Every segment has various modules to make the difficult concepts easier for the students to understand and implement. If a student has opted for dCDMC, after the completion of either of the courses, he/she is expected to appear for 2 exams. Successful qualification of these assessments leads to the obtaining of a certificate. The training at this digital marketing institute in Lucknow is provided in both online and offline mode according to the requirement of each class. Since 2014, several students are gaining their new jobs in the field of digital marketing.

Features
Nearly 14,000 placements into brands like Adobe, iDiva, and POPXO
The modules also prepare you for personal interviews
Demo classes are available
Availability of quizzes and numerous assignments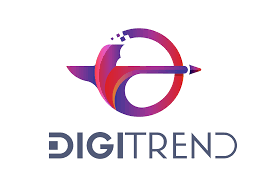 This digital marketing institute in Lucknow offers a highly-comprehensive training program. The format of the digital marketing program at DigiTrend is made of 4 months of training and 2 months internship. The certificate course at DigiTrend is ranked high amongst the digital marketing coaching institutes in Lucknow. Having understood the fact that many students of the digital marketing program are employees of some of the other company, DigiTrend also runs a weekend batch. This weekend program is known as Sunday-only batch. A marvelous feature of the digital marketing course at this institute in Lucknow is the provision of 9 certificates after the completion of the course. These certificates are inclusive of 5 certificates from Google as well. DigiTrend also helps its students to gain experience in the field of digital marketing by offering 2 months of internship. During the internship, students have a chance to work on any one core topic. Feature Payment of fees can be done in installments High Google rating makes DigiTrend more reliable Teaching through highly-comprehensive techniques Obtainability of an experience letter after the completion of the internship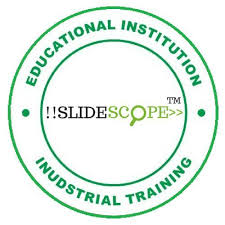 If you are looking for a professional and job-oriented course for digital marketing in Lucknow, SlideScope could be the right place for you. All the existent ways of digital marketing are trained for in the course at SlideScope. This digital marketing institute has gradually become a powerful platform for training digital marketing enthusiasts. There are informative blog articles available on the website portal of SlideScope which help the students to understand the concepts easily and implement them as well. These articles are written after thorough research and have proven to be of great help to various digital marketing students. This digital marketing institute also offers guidance for a few more courses inclusive of Python Core and Advanced WordPress Course. The training for digital marketing at SlideScope is provided on proven methods and has helped numerous students to enhance their employability.

Features
Individual attention to the students for their better understanding
Digital marketing students get to work on practical problems
Faculty for Digital Marketing comprises experienced professionals
Complete assistance for placements is provided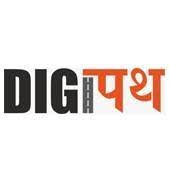 Founded by MR. Gaurav Srivastava and Vipin Singh is a great digital marketing institute in Lucknow by the name of DigiPath. Over the years, this institute has made its mark amongst the best of its kind in the city due to the efforts it is making in providing students with the best study material. The highly-comprehensible teaching methods of DigiPath have helped various students to gain employment and enhance their employability as well. There are 2 options for digital marketing students to choose from. One of the courses is for 51 hours and is covered over the time duration of 2 months. After the completion of this course, the students also get 1 month of internship. As for the second program, there is 101-hour training stretching over 3 months followed by 2 months of internship.

Features
Provision of a free laptop upon enrollment in the 101-hour course
Availability of free digital marketing tools for better practice
More than 150 happy clients
Above 20 case studies successfully completed by the students
Fill this form and get best deals on "Digital Marketing (SEO, SMO, SMM) Coaching classes"
100% genuine institutes aiming to help you ace studies
Get immediate response from the institutes
Compare institutes and pick only the best!
Feel free to choose the institute you like, and rest will be taken care of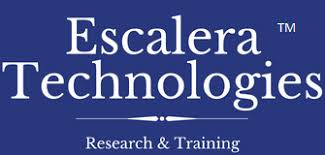 With an aim to become world-class research, training as well as recruitment in various fields like digital marketing, Escalera Technologies has come a long way in its conquest. Escalera Technologies imparts quality training and education to students aiming to enhance their employability. Since 2009, this digital marketing institute has helped numerous students to unleash their potential and cope up with the progress of the world. The students are also provided with many guest lectures and speaking assignments. This digital marketing institute helps the students to explore all the opportunities in the field under professional guidance. The faculty at Escalera Technologies helps the students to become proficient digital marketers. The previous placement records of this digital marketing institute in Lucknow have been highly impressive. This is also one of the reasons for its high ranking in the industry.

Features
Well-maintained infrastructure
Professional methods of imparting knowledge
The affordable price of the digital marketing course
Provision of certificates after the completion of the course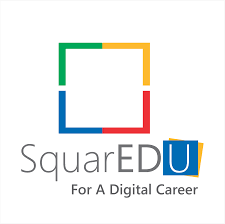 Squaredu offers many courses to digital marketing enthusiasts in the form of summer, industrial and winter training. Digital marketing at Squaredu is taught in the form of training modules. Students are taught from the basics and slowly advance toward the expert level of digital marketing methodologies. The students are taught the detailed procedures of blog creation and how to present them before the clients. All the best tools for the numerous methods of digital marketing are used to teach the students in the most advanced ways. Digital marketing students are also taught reputation management which involves getting rid of negative remarks hence increasing the website's ranking. A few more courses that are guided for at Squaredu are website development, mobile apps development, and programming languages.

Features
Real-time practice sessions
Exposure to actual case studies
Students get a chance to be a part of various guest lectures
Provision of a certificate after the completion of the course

Digital Sanskriti is a highly-ranked amongst the best digital marketing institutes in Lucknow. The students at this institute are offered live project training to make sure that what they learn is also put to use. This helps the students to gain confidence in their methods and develop their abilities further. This digital marketing institute offers three kinds of courses namely – 6-months advanced course, 3-months professional course, and one-month specialization course. The 6-months advanced course is designed for students who are willing to learn everything about digital marketing from scratch. At the end of this course, students are granted 14 certificates for all they are taught. The 3-months advanced course is the most popular course of Digital Sanskriti and offers 7 certificates is completed. As for the one-month specialization course, a student is allowed to specialize in any one discipline of digital marketing.

Features
Highly-knowledgeable faculty members
Students may take free demo classes
This digital marketing institute helps students for placements as well
High ratings on Google and Facebook
This post was created with our nice and easy submission form. Create your post!
Comment