Best 5 Digital Marketing Institutes in Mumbai
Date : July 27, 2019
Mumbai has the world-renowned fame of being the commercial capital of India and houses the world's largest film industry. There are various options for site seeing as well such as Juhu Beach, the Gateway of India, Essel World, Mani Bhawan, Jehangir Art Gallery, Siddhivinayak Temple and much more. Mumbai is the focal point of enthusiasm for outside investors as well. It has emerged into a flourishing business sector and an MNC's paradise. Talking about business, online marketing has become a potent tool for many industries and businesses in Mumbai are no exception to it. Therefore, in this article, we will apprise you about what a digital marketer does and some of the digital marketing institutes in Mumbai.
A digital marketing expert should be capable of searching an online product or services for its clients which is just one among its different abilities. He should be capable of creating various online opportunities for business. A good digital marketing expert with such abilities is short on supply but the demand in the industry is very high for such individuals. A company might require a content marketing manager or an analytics manager or a social media marketing expert or an SEO executive which are only some of the domains under digital marketing. An uneven balance between demand and supply and various job roles being offered under digital marketing guarantees job security as well.
There are many digital marketing institutes in Mumbai. Many of them have a good reputation in this sector while some new ones are also gaining some ground due to their tie-ups with other professional organisations. These digital marketing institutes in Mumbai have a structured curriculum and faculty like any other institute imparting professional education services. These institutes are a match to the undaunted spirit of Mumbai and lead digital marketing enthusiasts to an extremely satisfying career. Now one would be eager to know about these institutes. Listed below best 5 digital marketing institutes in Mumbai.
Asia's leading Digital Marketing & Data Science training company, Digital Vidya was the first in Mumbai to start the Social Media Marketing Workshop Series. Digital Vidya is Microsoft India's & Google's official training partner as well. It boasts of having the best trainers in the forms of more than 10 Digital Marketing experts carrying 18+ years of Experience. As a student of Digital Vidya, one can avail more than 100 hours of undertakings to sharpen his/her interactive and practical skills. There is also the availability of recordings of the classes; in case one fails to attend their live conduct. Case Study Assignments entailing Case Study of Carwale (SEM), the ICICI Bank (SEO), Microsoft (Email Marketing) are also taken up during the classes at this digital marketing institute in Mumbai.

Features
40 Hrs of hands-on Digital Marketing online assignments
Assignment module covering various aspects such as SEO, blog promotion, SEM etc.
A bundle of smart tools such as the SEO & SEM software etc.
Lifetime access to the revised content of the digital marketing program

Incepted way back in 2008, this institute of repute is one of the top institutes of digital marketing in Mumbai. The four eminent professionals belonging to the famed MNCs like Goldman Sachs, Standard Chartered, Accenture, and S & P, founded the branch of the institute imparting training in finance, to start with. The founders continued with their glorious success to further establish the digital marketing stream of the training. This institute in Mumbai is famous among digital marketing enthusiasts due to its numerous success stories reflected through its trained digital marketers. After every module, students master the digital concepts through assignments on live brands. Discussion on various case studies and conduction of special sessions are done as a part of after course engagement. EduPristine, Mumbai provides one of the most comprehensive digital marketing courses.

Features
Hosting of a Digital Library
Placement and Internship Assistance
Membership of The Digital Marketing Association, UK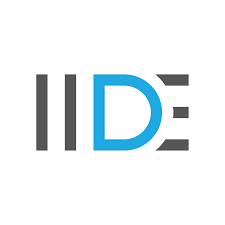 The Indian Institute of Digital Education or IIDE is one of the topmost in imparting instructions in the digital arena in Mumbai. Because of their flawless student learning experience, IIDE has imparted training to more than 15000 students over a span of only 3 years. The faculty of this institute in Mumbai has attracted many students to undertake their digital marketing studies, as its founders, co-founders and industry experts of the top digital agencies grace this faculty. Moreover, IIDE's students pursue their learning in classrooms housing world-standard technologies, and in a campus that is student-friendly. The institute also offers online courses on Udemy over the net facilitating the students studying at their own convenience.

Features
Regular feedback on students' assignment's from industry experts
Internship and job assistance from over 50+ top digital corporations
Hands on experience of various digital marketing tools.
Fill this form and get best deals on "Digital Marketing (SEO, SMO, SMM) Coaching classes"
100% genuine institutes aiming to help you ace studies
Get immediate response from the institutes
Compare institutes and pick only the best!
Feel free to choose the institute you like, and rest will be taken care of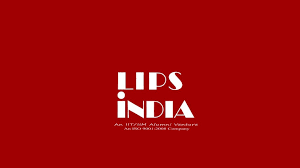 Supported by a learned team of professionals from IIM, IIT, and experts of the industry, LIPS India fills the gap between the requirements for businesses and the existing education frameworks. The institute in Mumbai provides the training modules that satisfy both the industry and the individuals. The Institute realizes the significance of the spread of the internet and the increase in the numbers of smartphones. Founded in Mumbai, the institute has understood how organizations can take advantage of this development. LIPS India is a premier destination in Mumbai for students of digital marketing. Digital marketing training houses a wide range of courses from Google AdWords to On- and Off-page SEO to Social Media Marketing and much more. You get to absorb all of it from experts of the industry.

Features
A balanced mixture of classroom and lab sessions
Weekday as well as weekend batches
Live projects from Facebook and Google AdWords
Lifetime access to LIPS India learning portal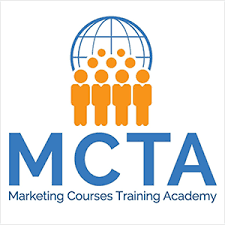 An ISO 9001:2015 certified digital marketing institute in Mumbai and Navi Mumbai, MCTA offers state-of-the-art training centres in Ghatkopar, Andheri, and Vashi. The Institute provides you with two full stack digital marketing courses - Executive Program in Digital Marketing and the Master Program. It prepares you for setting-up up yourself in the sphere of Digital Marketing with a slew of opportunities. So far, the Institute has trained 10,000+ students. MCTA has the best faculties of the industry having experience of more than 10 years. Practical Exposure through Live Campaigns. The Academic Advisory Board works intimately with resources and different partners to update or build up the scholastic educational programs at MCTA according to the business patterns and upgrade the learning knowledge of digital marketing enthusiasts.

Features
Classroom Lab Driven Sessions
Real-time experience with Tools
LMS to study and prepare for exams
Industry Recognized Certificates
This post was created with our nice and easy submission form. Create your post!
Comment