Best 5 Event Planning Institutes in Delhi
Date : April 2, 2019
Delhi is a party town and events and parties are an integral part of the life of Delhiites. Be it grand house parties, extravagant dance parties at farmhouses of the rich or all-night dance parties on a rooftop, fun here is impossible to avoid. Alongside the busy lifestyle of the city, party planning is not something that people of Delhi usually have time for. Event planners do it for them. Considering the splendid party life and the intensity of them, Delhi poses ample opportunities for event planning and event planners. And this has added to the popularity of the Event Planning Institutes in Delhi. Hundreds of students flock to these event planning schools to gain expertise and training in event management.
Event planning is basically planning and organizing an event. These events may range from in-house birthday parties to wedding sangeet at a banquet and from bachelorette parties to college farewell. Sports and cultural meets, office parties, and fests, all are organized by event planners. Organizing an event includes budgeting, site selection, scheduling, acquiring licenses and permits, and coordinating parking and transportation. Arranging entertainers, décor, catering, and security also fall under event planning.
Strategic event planning includes analyzing the brand, targeting the audience, coining the concept, planning logistics, coordinating different concepts, and risk management. A significant aspect of event planning is promotion and attracting the audience through different sources of media. Before being able to actually launch an event, an event planner requires a thorough knowledge and experience about event planning.
Delhi as a city houses several event planning institutes which prepare the interested students for the event planning industry. These institutes are presided over by eminent event planners and marketers who provide all the necessary tools of event planning to the students. We have culled out the most prominent of them. Let's have a look at them. Here is a roll of the best 5 Event Planning Institutes in Delhi which have proved their prominence over the others.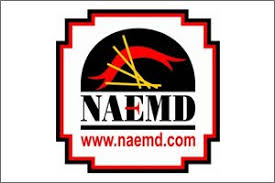 Conceptualized in the year 2000, NAEMD has grown to become a leading name in the field of event planning institutes in Delhi. The institute offers a diverse range of truly futuristic courses aimed at producing professionals in the field of Event Management. With a core team of experienced faculty, NAEMD is a pioneering institute providing university-recognized diploma and degree courses in event management. Being a reputed institute of Delhi, NAEMD provides an ideal launch pad for the students who aspire to become professionally, ethically and academically sound event managers. Here, the students are exposed to challenging opportunities to widen their knowledge and broaden their horizon.

Features
Relevant and up-to-date study ware.
A perfect mix of practical and theoretical concepts.
Internships, practical training, and workshops.
Meticulous and personalized evaluation of students.
Progress-driven courses with regular feedbacks.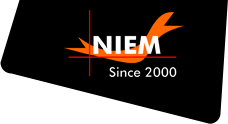 NIEM, Delhi was conceived to cater to the needs and requirements of the ever-growing event planning industry. NIEM is a research product of Dr. Bhiwandiwalla and boasts of being Asia's first Event Management Institute. Innovation is the prime mantra here and learning and research are keys to the progress of this leading institute of Delhi. NIEM has garnered a lot of accreditation and acknowledgment due to its excellent placement record. Over the years, their course structure has improved, the library has enhanced, and their website has gotten better. There is practical training for students to gain hands-on experience in managing and planning events. Here, students are given actual parties and events to organize, at the cost of the institute.

Features
An eminent panel of educators.
Extra-curricular and co-curricular activities.
Library for the students.
Round the year event training guidance.
Active placement cell for advice and guidance.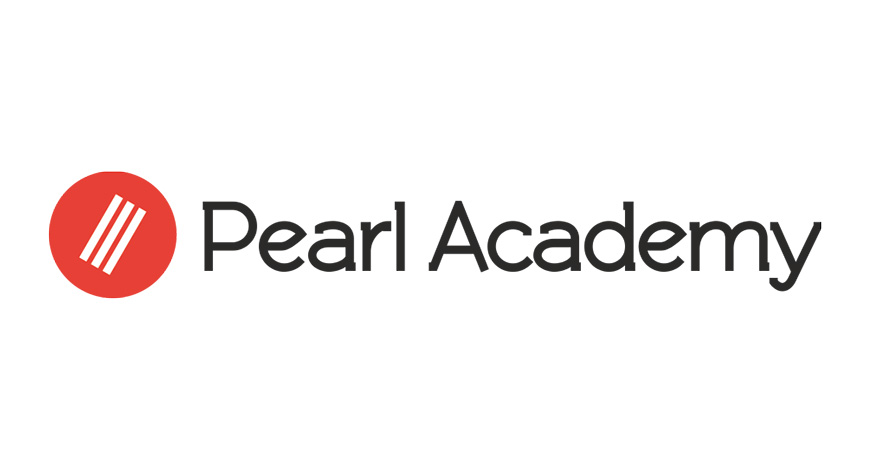 Intuition, creation, and innovation are the three core tenets of this Event planning institute in Delhi. Pearl Academy has a proud span of 26 years in the industry. In this span of time, Pearl Academy has empowered many creative minds in the fields of event planning, design, fashion, and media. The training programs offered by this event planning institute focus on creative excellence and innovation. It provides global exposure to the students and makes learning fun and engaging for them. there are ample learning opportunities for the candidates to grab upon and become industry leaders in the coming days. The institute attracts a major portion of the event planning aspirants in Delhi.

Features
All-encompassing learning pedagogy.
Efficient blend of internationally-acclaimed teaching methods.
Combination of practical and classroom education.
A vibrant and stimulating environment.
State of the art on-campus facilities.
Fill this form and get best deals on " Coaching classes"
100% genuine institutes aiming to help you ace studies
Get immediate response from the institutes
Compare institutes and pick only the best!
Feel free to choose the institute you like, and rest will be taken care of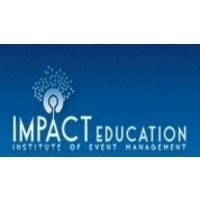 IIEM was founded in the year 2008 and has maintained a good repute amongst the event planning institutes of Delhi since then. It follows an innovative, industry-based curriculum to refine the skills of both newbies and professionals. The study programs are designed on the lines of the core principles of Event Management and give more prominence to practical learning rather than academic knowledge. These programs meet the requirements of major event management companies and cater to the sole objective of providing world-class training. IIEM is a major pit-stop of Delhi and students from different places flock to the institute.

Features
Internship and job placement portals.
Library and accommodation facility for the students.
Live event exposure in national and international events.
Special personality enhancement classes.
Boot camps for weak students.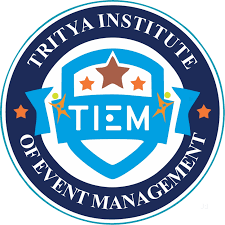 Tritya Institute of Event Management, Delhi provides practical workshops and career guidance to the students aspiring to join the event planning industry. The institute began in 2010 under the umbrella of Tritya Educational Trust. And the vision behind this was to spread awareness among the youth who wish to make a career in event planning, wedding planning, aviation, merchant navy, travel and tourism, etc. The institute enhances the insight, skills, and abilities of the students and makes them ready for future occasions. It provides more industry-relevant and updated knowledge than its competitors. Tritya Institute has earned a name of repute in the field of event planning institutes in Delhi.

Features
Unique and creative industry-based program.
Personality development module.
Course material amended every year.
Regular weekly assignments.
Accreditation from ISO and UGC.
This post was created with our nice and easy submission form. Create your post!
Comment