Best 5 FDDI Coaching Institutes in Delhi
Date : July 29, 2019
Do you get swooned to footwear whenever you go shopping? Does your wardrobe hold more shoes than clothes? If yes, then we have something for you. Do you know that you can turn your love for footwear a profession? Yes, it is possible. The famous Footwear Design and Development Institute (FDDI) will do that for you. The FDDI coaching institutes in Delhi will help you in this regard. How? Well, read on and you will come to know.
FDDI is a premier academic institution established by the Indian Ministry of Commerce and Industry in 1986. FDDI is dedicated to the growth and development of footwear design and production. It offers bachelors as well as masters degree programs in the area. Apart from that, FDDI also covers verticals like Leather Goods and Accessories Design, and Retail and Fashion Merchandise.  The institute is renowned for nurturing trained and specialized professionals through these programs. Almost all the leading industries have associations with FDDI. As such, its students get lucrative career opportunities in the industry.
The only gateway to FDDI is the All India Selection Test (AIST). However, it is not a school-level exam, it poses many challenges in front of the aspirants. There is a cut-throat competition of the designer minds.  AIST is designed on the pattern and syllabus of exams like SBI PO and MAT. It requires 6-months to 1-year of preparation. Determined and consistent efforts are required on the part of the students through the course and campus of their choice. And these efforts are guided by the swarm of FDDI coaching institutes across the country.
Designing is one of the most appealing, exciting, glamorous, and lucrative career options in the modern world. As such, more and more individuals are trying to get into it. This has led to the development of professional institutes offering such students some guidance and training. And the national capital Delhi is in no manner lagging in the field. Hailed as the house of creative minds, Delhi has been synonymous with innovation. It holds several premier coaching institutes to help students get through exams like FDDI and become designers. And now, we will move on to read about the best 5 FDDI coaching institutes in Delhi. These are some renowned and popular study centers of the city.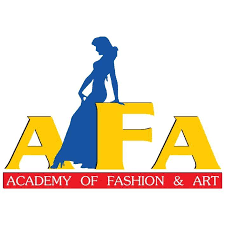 If you are looking for reputed FDDI coaching institutes in Delhi, AFA is a name you cannot simply ignore. The academy has been watering the passion of FDDI aspirants since its inception in 2007. It has mooted with a team of expert professionals with proven credentials. AFA, Delhi not only prepares aspirants for the entrance test but also for the competencies of life at FDDI. It has drawn its faculty team from premier art and design institutes. There is a large team of qualified and experienced Research and Development personnel. They track the changing trends and patterns of FDDI exam and modify the courseware accordingly. Presently, the coaching institute has become synonymous with quality and success in the city of Delhi.

Features
Systematic and winning approach
Relevant, original and self-explanatory study material
Latest state-of-the-art infrastructure
Doubt clearing sessions conducted regularly
Regular assignments and mock tests
Trendz Academy is a trending name when it comes to FDDI coaching institutes in Delhi. It has been nurturing the dreams of FDDI aspirants since years. In due course, it came to realize that students are unique in their own ways and differ in terms of learning capacity and habits. The coaching thus developed a variety of different courses to suit their differing needs. Trendz Academy forces the students to open their mind, think and design. It helps them understand the mindset required to enter FDDI and develops the same. The faculty focuses on the base of the FDDI aspirants and helps them in strengthening it. And, this distinguishes it from the rest of the FDDI coaching institutes in Delhi.

Features
Different exercises to develop the mind
Fundamentals of design are covered first
Composing skills and creative writing skills are enhanced
Fundamentals of freehand sketching and drawing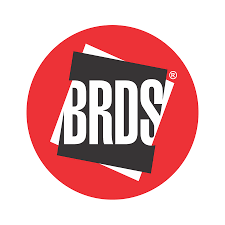 If you are and FDDI aspirant living in Delhi, you must have heard of Bhanwar Rathore Design Studio or BRDS. It has been a premier design institute of the country for 14 years. The coaching institute specializes in providing preparatory training for exams like NIFT, NID, FDDI, and others. BRDS is equipped with all the necessary modern aids. It has a wi-fi campus, library, portfolio rooms, computer rooms, etc. The coaching also holds a good record of FDDI selections from Delhi. BRDS has as many as 25 study centers in different cities of India, inclusive of the one in Delhi. It provides the FDDI aspirants with a reliable and self-sufficient study material so that they don't require any other medium to study. The coaching is backed by a team of able design professionals.

Features
A qualified and experienced faculty
Versatile training and coaching
Innovative methods of teaching
Small batches to attend to every student
Accommodation available for outstation candidates
Fill this form and get best deals on "FDDI (Footwear Design And Development) Coaching classes"
100% genuine institutes aiming to help you ace studies
Get immediate response from the institutes
Compare institutes and pick only the best!
Feel free to choose the institute you like, and rest will be taken care of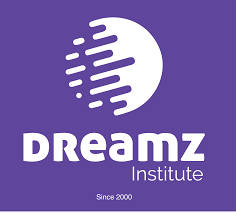 The reason behind the inception of Dreamz Institute, Delhi was to provide grooming to the fashion and design aspirants. Today, it stands as one of the premier FDDI coaching institutes in Delhi. The coaching also covers similar exams like NID, NIFT, CEED, UCEED, etc. The faculty here strives wholeheartedly to enable the aspirants to make a formidable career in designing. Dreamz Institute upgrades its study material at a frequent basis to catch up with the changing trends of the FDDI exam. Students here are also exposed to a series of mocks to brush up their concepts and preparation. The quality of services and content provided here has made this coaching a popular name in Delhi.

Features
A result-oriented training module
Practical and simplified approach to study
Design Shiksha is a group of NID, NIFT and IIT graduates preparing the budding design aspirants in Delhi. This group is now a renowned name in the field of FDDI coaching institutes in Delhi. The mentors here have a great industry and teaching experience. They induce the knowledge, thinking, and practice of design in the FDDI aspirants of Delhi. The team of Design Shiksha remains available 24*7 to answer any and every query of the students. And this service is available to both enrolled and unenrolled students. The coaching also offers test preparation for NIFT, NID, AIEED, and CEED.

Features
Special hour classes as per students' availability
On the go portfolio creation
Home mentoring, Skype classes, interview classes
Industry experience and projects
This post was created with our nice and easy submission form. Create your post!
Comment