Best 5 Foreign Language Training Institutes in Bangalore
Date : April 23, 2019
In a high-tech city like Bangalore, learning a new language is often misinterpreted as learning C++, Java or Python. However, this article does not deal with the monotonous computer languages. We, here, will talk about the diverse languages spoken by people of different cultures around the world. The languages which change with changes in territories and geographical boundaries. The languages that the natives of a place initially owned and were alien to the expats. However, times now have changed. People today, thus, have a quest for learning foreign languages and people of Bangalore are not left behind. Owing the fast pace with which the residents of Bangalore are progressing, learning foreign languages has become a need for them. To suffice the cause, various language men came up with foreign language training institutes in Bangalore.
Humans speak around 6000 different languages in different corners of the world. Same emotions acquire different terms for their expression and same things change names. As such, striking a conversation with people of different mother tongue becomes a task. And at a time where the entire planet has become a global village, having a good command on foreign languages has become a necessity. As migration to foreign lands has become a trend with more and more people following it, it becomes important to have an idea of the language and terms used in the alien region.
This idea of acquiring expertise over a foreign language might have looked like a dream a few years back. However, things at this day are different. In modern times, learning a new language especially in a city like Bangalore is as easy as learning a new cuisine. And the credit for this goes to the chain of Foreign language training institutes that function in different parts of Bangalore. The city holds numerous language training centers teaching the alpha, beta and gamma of new languages. And now we will explore the best ones amongst them. The list that follows carries the names of the best 5 foreign language training institutes in Bangalore for your consideration.

With over 300 centers in 35 countries, Inlingua is one of the world's leading foreign language training institute. It has earned a good name in Bangalore as well. A five-decade-old organization, Inlingua offers specialized training in 10 different languages of the world. The language institute offers customized study programs led by courteous and professional trainers who have a passion to teach. These trainers ensure smooth conduction of classes and provide a holistic learning experience. The study programs at Inlingua Bangalore cater to the varying levels of foreign language proficiency. The institute has trained more than 5 million students and each one of them sings praises for it.

Features
Well organized course structure with practice sessions.
Effective, motivational and fun lectures.
Facility of weekend batches.
Translation services by professional natives.
Virtual classrooms with technological aids.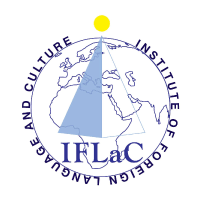 IFLAC was conceived with the idea of providing individuals the opportunity to learn foreign languages and broaden their scope of communication. It is one of the renowned foreign language training institutes of Bangalore. IFLAC provides all the training, opportunities and resources required for the personal and professional development of their students. The curriculum of IFLAC covers all the fundamental concepts required to learn a language viz. grammar, listening, writing, speaking, and the accent. The institute strictly adheres to the international standards in the field of academics and promotes different cultures through languages. The approach of this institute in Bangalore is to develop communicative proficiency in the language chosen by the learners.

Features
Internationally accredited and professionally oriented courses.
Fun and engaging learning.
Dynamic approach to grammar and punctuation.
FluenC is one of the leading multilingual academies of Bangalore. It provides a top-notch learning experience in terms of course material, teaching and pedagogy, and ambiance. FluenC assures quality in everything and the feedback of their clients verifies the same. The sessions are fun-filled and energetic and the classroom ambiance is vibrant and energetic. The training programs are led by well-trained hand-picked trainers who are well-mannered, punctual, engaging and dedicated. And the main highlight is that all of this is offered at an affordable fee. This foreign language training institute makes clear promises of results and ensures that it provides the same.

Features
Focused input in every class.
Bright and invigorating experience.
Practical tests for assured learning.
Fill this form and get best deals on " Coaching classes"
100% genuine institutes aiming to help you ace studies
Get immediate response from the institutes
Compare institutes and pick only the best!
Feel free to choose the institute you like, and rest will be taken care of

RIA Institute of Technology is a leading provider of Foreign Language training in Bangalore. The institute has helped thousands of students learn different languages of the world. Their course structure is so designed that it covers the basic elements of a language and makes learning simple. All the modules within the course are carefully aligned and shortlisted so as to match the industry standards. Hailed as a popular institute of Bangalore, RIA Institute offers world-class language training via a panel of expert instructors. These instructors hold years of expertise in foreign languages and they make sure that their students too acquire a firm hold over the language.

Features
Practical training for language.
Training as per the industry standards.
Complete placement assistance.
Professional and cooperative trainers.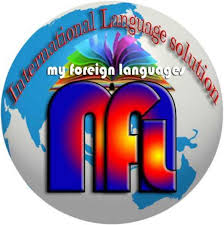 The institute came into being in 2012 with a team of language experts and translators. An ace institute of Bangalore, My Foreign Languages impart high-end services in foreign language training, interpretation, translation and overseas education. Their programs are cost-effective and efficient for global education. They are sharply focused on quality and have a high professional standard for work. There are different levels of teaching, right from the beginners' level to the advanced level. The classes are held both in morning and evening and students are provided with the flexibility of timings. Every year, students from all over Bangalore come to the institute to learn foreign languages.

Features
Placement-oriented language course.
Experienced and certified instructors.
Both online and offline classes.
Affordable fee structure.
Internationally approved study ware.
This post was created with our nice and easy submission form. Create your post!
Comment