Best 5 GATE coaching institutes in Agra
Date : August 22, 2019
Agra is the keeper of one of the seven wonders of the world, Taj Mahal. This historical city hosts some famous technological industries and colleges. They have been the driving force behind the establishment of GATE coaching institutes in Agra. But before we discuss them let us enrich ourselves with information about GATE.
Graduate Aptitude Test for Engineering or GATE as it is popularly known regarded as one of the most challenging exams. The successful clearance of GATE leads to selections in ideal postgraduate courses in engineering and technology and PSU's. While most of the universities accept the GATE scores alone, some also take an interview. The selection in such universities is done after taking into account 70% of the GATE scores and 30% of the interview scores. The results for a specific year are declared after a month from the exam date. The results displayed include marks scored by the aspirant, his AIR and the cut off for various categories. The GATE scores are valid for 3 years from the date of the exam. GATE scores are also helpful in acquiring scholarships from the Ministry of Human Resource Development. Acknowledging the fact that there is no age to study, the upper age limit for GATE is not specified.
Previously, the city of Taj has had many meritorious students in various competitive fields. As for GATE, Anchit Choudhary and Suryavanshu Saxena have given remarkable results. In order to perform well in GATE, most of the meritorious candidates are guided by various GATE coaching institutes.
Agra, in the previous years, has emerged as a hub of various coaching institutes. One of the primes among them are the GATE coaching institutes. After considering the requirements of GATE students we have shortlisted the best few among them. We have listed the best 3 GATE coaching institutes in Agra for your assistance.

Established in the year 2002 with the aim of developing innovative trends of teaching, it has found a place among the best GATE coaching institutes in Agra. They provide assistance in the preparation of GATE along with IES and PSU's. Over the years Engineer's Circle has spread its branches to around 8 cities. It is well equipped with 50+ teaching enthusiasts inclusive of many retired IES officers. The highly trained personnel of Engineer's Circle guide students in the most comprehensive ways. Scholarships are available to the students to make sure that no student is left behind due to his financial background.

Features
The faculty members are available for clearing doubts before and after classes.
The faculty is available online to help distance learners.
Regular tests are conducted and the question paper is discussed afterward.
Tests are conducted weekly to monitor the growth of the students.

Engineer's Academy With over 14+ centers in the country, Engineer's Academy has guided many GATE aspirants towards their goal. It has found a place amongst the best GATE coaching institutes in Agra due to its commendable performance over the years. This coaching institute has employed technology with a motive of making education not only cheaper but also better. They offer scholarships to assist the financially weak students for pursuing their studies without facing any financial barriers. With an updated website and informative blogs, they aim to guide students in the successful completion of the GATE.

Features
The students are given access to a well-equipped library.
They publish their own books and ensure that the students do not need any other guides.
They run postal programs for distance learners.
There is a provision of general study courses.

Having established 50+ centers in India, GATE Forum aims to be a pit stop for GATE aspirants in Agra. GATE Forum Agra is equipped with innovative online learning tools to make your journey to your dream destination a successful one. The faculty members at GATE Forum are highly trained and have been successful qualifiers of GATE themselves. For distance learners from Agra, the website offers facilities like postal services and Live video classes.

Features
To monitor the growth of GATE aspirants regular tests are conducted.
In-depth discussions of the class tests are done.
There are tabulated online tests designed along the same pattern as GATE.
Fill this form and get best deals on "GATE Coaching classes"
100% genuine institutes aiming to help you ace studies
Get immediate response from the institutes
Compare institutes and pick only the best!
Feel free to choose the institute you like, and rest will be taken care of

Settled in around 57 cities of the country, The GATE Academy strives at being your ultimate guide for GATE. The erudite panel of teachers formulates study material aiming at the all-round development of their pupils. The various awards and special mentions that have been bestowed upon each of the faculty members has made them work even better. They have been recognized as one of the best GATE coaching institutes in Agra due to their constantly growing graph of performance. The students under their wing have given benchmark performances motivating the faculty to work in a better way.

Features
There is an availability of correspondence courses as well.
Students have a facility to choose from various subject packs and worry not about extra payment.
Facility of USB drives for video tutorials.
Specially designed books.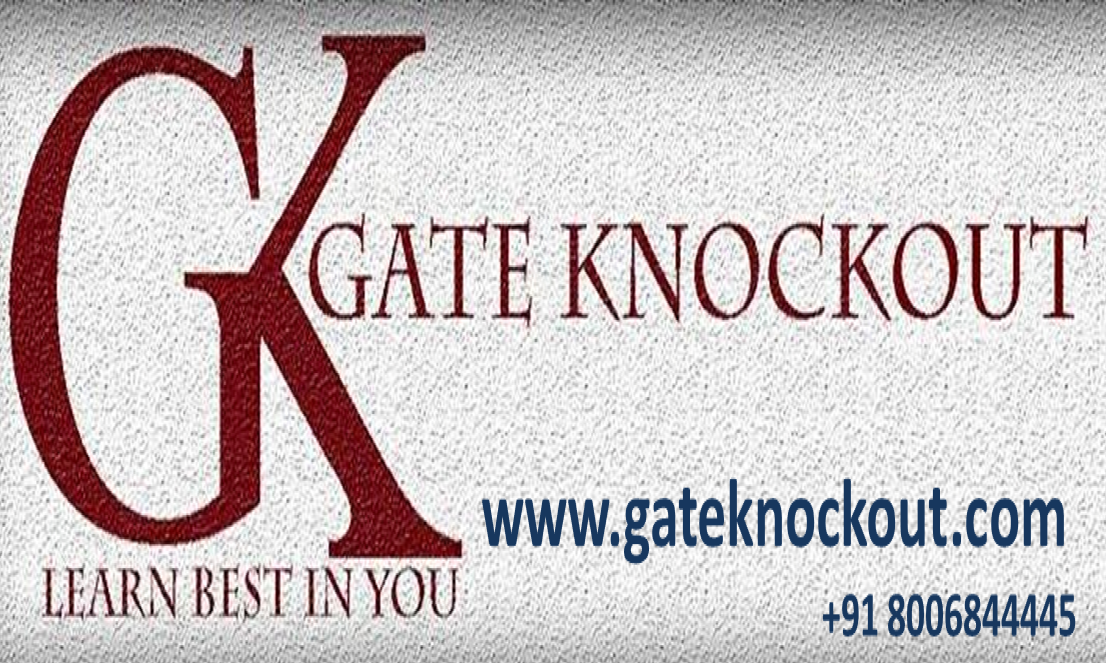 Since its commencement GATE Knockout has been progressively guiding students towards qualification of GATE. Their performances have always been better than the previous year. This had led them to be termed as one of the best GATE coaching institutes in Agra. The faculty focuses on designing student-focused and easily comprehensible study material. The teachers make sure that no student is left behind and that there is an all-round development of all the candidates. Various methods have been designed to teach students in an interactive and informative way. GATE Knockout has led many students on their cumbersome journey of GATE.

Features
Air-conditioned and spacious classes for the comfort of pupils.
Regular revision of study material to provide students with the best they can.
Tests are conducted weekly to observe the growth of students.
This post was created with our nice and easy submission form. Create your post!
Comment