Best 5 GATE coaching institutes in Chandigarh
Date : August 22, 2019
The City of Beauty, Chandigarh is famous for its possession of Rock Garden, Rose Garden and not to forget the beautiful Sukhna Lake. This Union territory is also the only well-planned city of the country. Chandigarh is divided into various sectors and each of them is self-sufficient within themselves. These sectors have their own schools, hospitals, police stations, and marketplaces. The facilities of each sector also take into account several coaching institutes. Since many engineers helped to design the city, it is obvious to find coaching institutes for IIT-JEE, GATE, and many such related exams. In this specific article, we aim at bringing to you the best GATE coaching institutes in Chandigarh.
GATE or Graduate Aptitude Test for Engineering is conducted in rotation by the 7 reputed IIT's and IISc Bangalore. Good GATE scores offer an entrance to the postgraduate exams in the field of Technology and job opportunities in the Public Sector Undertakings. But the qualification of GATE is not easy. Days and days of hard work is required to be able to taste the fruits of success in GATE.
GATE is a national level examination which is held once a year. The language of conduct is English and the duration of the same is 3 hours. Every candidate aiming to appear for GATE is required to possess a valid graduation/post-graduation degree or equivalent in the field of Technology. There is no age bar for GATE. The total number of questions a candidate appears for is 65 which is inclusive of 10 questions based upon General Knowledge.
Having spoken of GATE, let's move ahead to discuss the challenges a candidate faces to qualify the same. The most important hurdle to crack GATE is the lack of a proper guide. A guide that suits one candidate might not be ideal for another GATE aspirant. Hence, there are various GATE coaching institutes in Delhi that are available to guide you on your journey to crack GATE. Without any further delay, we give to you the best 5 GATE coaching institutes in Chandigarh in the hope to have proven of help.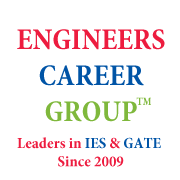 Since 2009, Engineers Career Group has been making constant efforts to help GATE aspirants to come out with flying colors. The faculty works in a dedicated manner to come up with the study material that helps the students to prepare for GATE. The faculty follows a student-focused and customized methodology of teaching. This helps all the students to grow and improve upon their weaker sections. What makes it one of the most desirable GATE coaching institute in Chandigarh is the affordability of each of its programs. Full-fledged online test series is also designed for distant learners as well as the students of the institute. Engineers Career Group also provides guidance for courses like IES, PSU, and UGC-NET.

Features
Scholarships are given to students based upon their Graduation last year marks
Hustle free admission process
The specially designed study material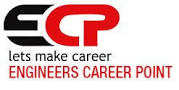 Having possession of a strong alumni base, Engineers Career Point has been the launchpad for various GATE qualifiers. It continues to mentor students in a manner that achieves high selection rates every year. One of the policies strictly adhered to at Engineers Career Point to crack GATE is for regular assessment. The test papers are checked by the teachers and improved upon for better preparation. Regular mock interviews and group discussions are also conducted to boost the confidence of the GATE aspirants. Another factor that makes Engineers Career Point one of the most desired coaching institutes in Chandigarh is the guidance to prepare B. Tech projects. Online test series are also available so that distance learners can benefit from them.

Features
An informal code of conduct
Provision of LOR's to the students
Assistance for entrepreneurship is also given
The admission process can also be done online
Guidance at Eduzphere is provided by CE, ME, ECE and CSE qualifiers. The faculty designs great study material which can easily be comprehended by every student. Famous for the vast exposure that it provides its students is also a reason that it ranks among the best GATE coaching institutes in Chandigarh. The projects that students undertake are in collaboration with the designing consultancy of Eduzphere by the name of "Struczphere Consultants." This also ensures that the project of every student is in good hands and will not be discarded. The highly-qualified faculty panel provides a perfect balance of theory and practical. The students of this GATE coaching institute in Chandigarh are provided with an ISO certificate (ISO 9001:2008). Another factor that has made Eduzphere achieve the status of being a prominent GATE coaching in Chandigarh is the dedication of the teachers.

Features
Career guidance provision
Courses like UGC-NET and PSU's are also guided for
Informal mode of conduct in the institute
Fill this form and get best deals on "GATE Coaching classes"
100% genuine institutes aiming to help you ace studies
Get immediate response from the institutes
Compare institutes and pick only the best!
Feel free to choose the institute you like, and rest will be taken care of

With an IIT/IES faculty, Compete India Zone has successfully mentored many GATE aspirants to crack the same. Not only through classroom teaching programs but also, distant learners have been helped through the Postal Service course. The faculty strives to provide as much real-time working experience as they can. This helps the students by boosting their confidence and enhancing their knowledge. Teachers also mentor the students personally and help them develop in an all-round manner. At this GATE coaching institute in Chandigarh, students are provided with proper guidance for both Technical and Non-technical subjects. The GATE study material at Compete India Zone is designed in a manner that helps the students to keep heir GK up to date.

Features
50+ hours of expert guidance is available
A special guidance program for interviews
Guidance in preparing resume
Infrastructural facilities are taken care of

Since 2002, Engg. Solutions have been amongst the pitstop GATE coaching institutes in Chandigarh. The guidance methodology at this coaching institute helps the students to become industry ready. In order to provide guidance to the students in an efficient manner, the faculty also puts together the answers of last GATE year papers. This helps the GATE aspirants to analyze them separately for each subject as well. In case of any discrepancies, the students can refer to the online video facility available at the website portal of Engg. Solutions. The practical sessions at this GATE coaching institute in Chandigarh are highly comprehensive and have a lot to offer. They help the students to work in a real-time environment and develop through gaining experience.

Features
An easy approach towards difficult concepts
Rigorous practice sessions
Consultancy for options overseas
Weekend batches available
This post was created with our nice and easy submission form. Create your post!
Comment