Best 5 GATE Coaching Institutes in Chennai
Date : August 22, 2019
With time, Chennai has emerged as a concoction of opportunities and possibilities. Among the many possibilities in the city for employment, there are various opportunities to get educated as well. This makes the city life balanced and regulated. Chennai hearts a humongous hub of coaching institutes including the ones for GATE. Before we move on to the reveal of the best 5 GATE Coaching Institutes in Chennai let us see what GATE is.
GATE is the most commonly used acronym for Graduate Aptitude test for Engineering. This test is a benchmark for those who aspire to study further in the field of engineering. GATE scores are useful for the pursuit of higher studies as well as recruitments in public sector undertakings (PSU's). The successful qualification of GATE becomes a challenge due to its wide range of syllabus, which covers approximately 30 subjects of undergraduate studies. GATE scores are also given importance in some foreign universities. What makes GATE difficult is the fact that it values smart work more than hard work. The decoding of success mantras for GATE is a big challenge. This is where GATE coaching institutes come into light.
The city of Chennai has produced many meritorious students over the years. These students have uplifted the name of their city year by year. The selections from Chennai are escalating every year with remarkable consistency. By their dedicated efforts and the right guidance, students have attained benchmark results and created history. Shashank Mangal (AIR 1) in instrumental engineering and Priyansh Kimtee (AIR 25) in CS are among the notable GATE qualifiers from Chennai.
In order to achieve such good ranks in GATE, students require good guidance and to help them there are many GATE coaching institutes in Chennai. GATE aspirants' shortlist their guide on the basis of a few key factors. Affordable prices, adequate teaching material, and location are chiefs amongst them. Keeping in view these criteria's we have shortlisted the best 5 GATE coaching institutes in Chennai for you.

GATE Forum is a GATE coaching institute in Chennai by a trained panel of teachers. Since its establishment, the students guided by GATE Forum have given remarkable results. It is established across 50+ cities of the nation. Their website offers a well-formulated series of tests and online videos. It also has a collection of blogs focused on student queries, important tips for GATE, and information insights. GATE Forum offers free mock tests online and downloading of previous year papers. There is also a facility of study material for GATE to be sent through pen drives. They also have a provision of scholarships for their students. In the year 2019, GATE Forum produced 25 students with 850+ score in GATE.

Features
They provide world-class preparatory tools for GATE aspirants.
They make technical learning affordable, interesting and easy.
They provide the best quality of study material.
The classes are held in compact batches.

ACE Engineering Academy was established in the year 1995 with the primary motive of imparting quality education for GATE and other engineering exams. With interest in the teaching profession, Professor Y V Gopala Krishna Murthy established this institute primarily at Hyderabad. ACE is a pit stop for IISc/IIT aspirants after B.Tech. They have guided many engineering graduates for various competitive exams. ACE is a pioneering GATE coaching institute in Chennai and their students have secured AIR 1 in GATE 48 times. Their students have also secured AIR 1 in ESE.

Features
The faculty comprises experienced teaching enthusiasts.
The coverage of syllabus is effective.
There is a provision for free of cost counseling for M.Tech.
The test series are properly formulated.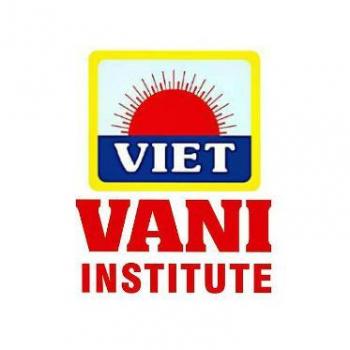 Vani Institute has been one of the leading GATE coaching institutes in Chennai since 1991. They provide guidance to students aspiring for GATE and many other competitive exams. The primitive aim of Vani Institute is to strengthen the capabilities of the GATE aspirants and make them proficient in the highly competitive exams. Established by a team of experts this coaching institute strives to realize the dreams of the GATE aspirants. They follow intellectually devised study material to guide the students in the most effective ways. The institute has a team of highly dedicated and experienced teachers who guide students towards successful achievement of GATE.

Features
They have a comprehensive range of programs.
They cover all the subjects from basic level to advanced level.
Regular coursework is available to the students for practice.
Guidance by a team of trained teachers.
Fill this form and get best deals on "GATE Coaching classes"
100% genuine institutes aiming to help you ace studies
Get immediate response from the institutes
Compare institutes and pick only the best!
Feel free to choose the institute you like, and rest will be taken care of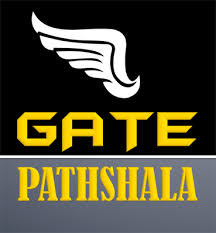 Mohammed Abrar Nizami found GATE PATHSHALA in 2008 to develop the learning abilities of the GATE students. It was established with the prime motto of imparting qualitative education for GATE. The pupils of this institute have scored brilliantly in the past years. GATE Pathshala has become one of the pioneering GATE coaching institutes. Through the guidance provided to the students at GATE PATHSHALA, many students have secured positions in IISc, IITs, NITs and qualified many interviews. They have added online test facility on their web portal for their students and provide solutions to those tests promptly. GATE aspirants are also provided with feedback and support to clarify their doubts on different topics. There are interactive doubt classes for the students to boost their preparation.

Features
Properly tabulated tutorials available
The approach of the teachers is smart and skillful.
The test series are result-directed.

It is an organization which has been put together by innovative minds for teaching effectively in an environment driven by the need for qualifying GATE. With a student-centered approach towards the achievement of success in GATE, they have benefitted many. The entire course plan is developed in a way that the students can excel in GATE with ease. The techniques employed by the teachers include mind mapping, working models, brainstorming and 3D pictures. These techniques have been instrumental in providing long retention of information to the students. Development of well-designed modules with relevant study material is done for the GATE aspirants. There are constant checks on the progress of the students through the evaluation of the mock tests that are conducted. The students are provided with interview tips and smart methodologies of enhancement of learning techniques.

Features
Course content is extensive and comprehensive
Smart guidance is provided.
Quality training backed up by modern techniques.
Employment of technology-driven techniques.
This post was created with our nice and easy submission form. Create your post!
Comment